This rivalry is known as 'Le Classique'
The Le Classique is one of the oldest and most electrifying rivalries in the French top division. Olympique de Marseille and Paris Saint-Germain are two of the top clubs in the league, and their encounter is well-anticipated every season. Both clubs' fans view this match as one where they can claim to be the best French club.
These two giants share 40 domestic trophies between them. Paris Saint-Germain has been more successful on the domestic front with more League titles but Marseille is the superior club on the European scene with one European title to their name. The rivalry started in the 1970s and history shows Paris Saint-Germain's dominance over Marseille with 46 wins against their rivals in 102 official matches. 
Today we will look at five players who have played for both Paris Saint-Germain and Olympique De Marseille.
5. Zoumana Camara
The current Paris Saint-Germain U19 manager has played for both Olympique Marseille and PSG. Camara was a center-back and plied trade for several European giants such as Paris Saint-Germain, Marseille, and Inter Milan. His time in Paris was the best phase in his career where he established himself as a starter for eight years.
He played for Marseille for only one season and it was during the early phase of his career. The French defender was a starter for them and made 42 appearances. Since retiring in 2015, the French defender has remained at Paris and manages the club's under-19 squad.
4. Édouard Cissé
Eduardo Cisse is a retired French midfielder and one of the few to experience Marseille's fire and the Parisians' pride in Ligue 1. Cisse rose to prominence with Paris Saint-Germain and played an integral role during his 10 years there.
He played with greats like Ronaldinho and was the core of the team's midfield. He made 186 appearances for the club and scored eight goals. Following his time with PSG, Cisse moved to the Turkish league before returning to the French league with Marseille. In two seasons with Les Minots, he made 55 appearances.
Also Read: Paris Saint-Germain vs Olympique de Marseille: Head-to-Head record
3. Hatem Ben Arfa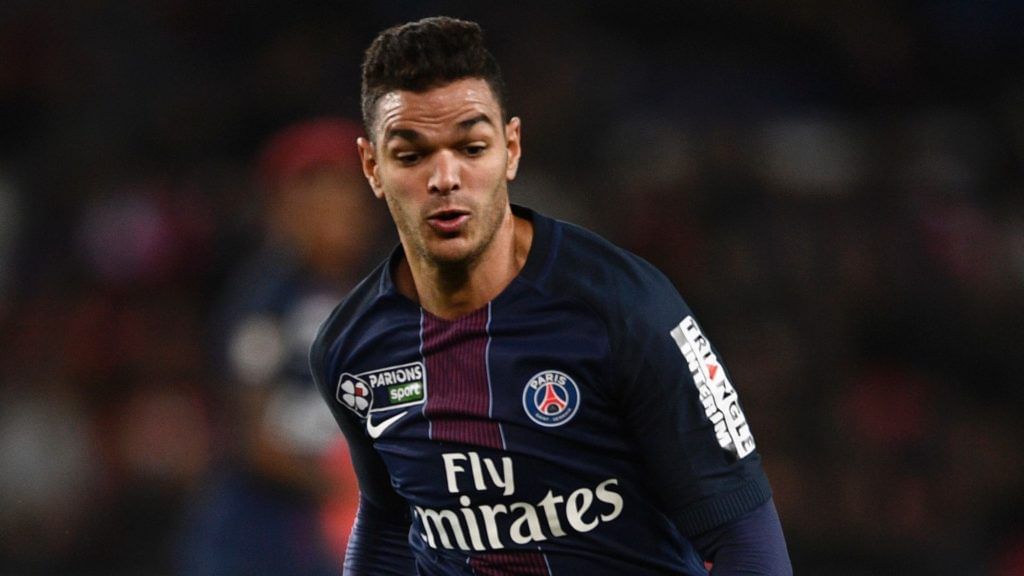 The current Lille player was once regarded as one of the best talents across Europe. With his cheeky dribbling skills and poaching ability, he was touted to become a great player. Ben Arfa, however, failed to meet his expectations because of disciplinary issues. Hatem Ben Arfa has played in the French League for most of his career and is one of the lucky ones to experience both Marseille and Paris' atmospheres.
Ben Afra joined Marseille from Lyon in 2008 after his early promise. During his time with Marseille, he played 63 games and scored nine goals. He then plied his trade in the Premier League before returning to the French league and joining Paris Saint-Germain in 2016. He played two seasons for PSG, making 23 appearances without any goals to his name.
2. Claude Makélélé
Claude Makelele was a serial winner of his time and won every possible trophy with some of the elite clubs in the early 2000s. The French football legend played for both OM & PSG – the two iconic clubs in France. Makelele was in his early career when he joined Marseille, but he had already achieved every significant high before joining Paris at the end of his career.
Makelele was one of the best defensive midfielders of the 2000s, and his tuning with Jose Mourinho remains one of the most iconic in English football. He was defensively very strong and had the ability to intercept dangerous plays of opponents. In addition to his ability on the ball, his understanding of the game was his signature trait.
1. George Weah
The first African to win the Ballon d'Or and a top center forward of his generation, Weah was a product of the French league only. Every player dreamed of having Weah's pace, strength, and dribbling skills. The Liberian legend started his European football journey with Monaco in the French League where the striker played more than 100 games before being snapped by Paris Saint-Germain.
George Weah played three seasons for PSG before moving to AC Milan. In 2001, he returned to the French League, joining Marseille and becoming one of the few players to have played for both clubs. In addition to his success as a player, Weah has now taken his success to a whole new level as he is the current president of Liberia.
For more updates, follow Khel Now on Facebook, Twitter, and Instagram and join our community on Telegram.