The two clubs have a long standing rivalry.
Manchester United versus Liverpool is one of the biggest rivalries in football. The two cities of England have a long history of being rivals that goes beyond the beautiful game. Things get feisty every time these clubs face each other. The fact that the two clubs are also the two most successful in England just adds fuel to the fire.
For their fans, wearing their rival's jersey is almost considered to be Blasphemous. However although few, there has been occasions where some players have represented both the clubs. Here are the top five players to have represented both Manchester United and Liverpool.
5. Tom Chorlton
Chorlton was the first player to make a direct move between the two clubs. Charlton moved from Liverpool to Machester United back in 1912. The defender was brought to Liverpool in May 1904 by their then-manager Tom Watson. Chorlton spent more than eight years at Anfield, where he made over 100 appearances. He also won the second division title with Liverpool.
The defender then made the switch to rivals Manchester United just before the First World War broke out. Chorlton, however failed to have much of an impact for the Red Devils. Apart from Liverpool and Manchester United, Chorlton also represented Stockport County and Accrington Stanley.
4. Phil Chisnall
Phil Chisnall was the last player to make a direct transfer between the two clubs back in 1964. That was the time when the rivalry between the two clubs had started to heat up. Chisnall signed for United as an apprentice a few months after the Munich disaster. The forward stayed at Old Trafford for five years, during which he made nearly 50 appearances and scored 10 times.
Chisnall then signed for Liverpool under Bill Shankly. His stint at Anfield however didn't last long and he failed to make an impact. Chisnall only made six league appearances for Liverpool.
3. Peter Beardsley
Peter Beardsley represented Manchester United only once, moving from Vancouver Whitecaps to Manchester United in 1982. Despite not being successful with the Red Devils, Beardsley did find success in England when he played for Newcastle United and Liverpool. The midfielder joined Liverpool from Newcastle United in 1987. Beardsley went on to represent Liverpool in 131 league matches and scored 46 goals for the club.
If playing for both Liverpool and Manchester United wasn't enough, the midfielder also went on to represent Liverpool's cross-town rivals, Everton.
2. Paul Ince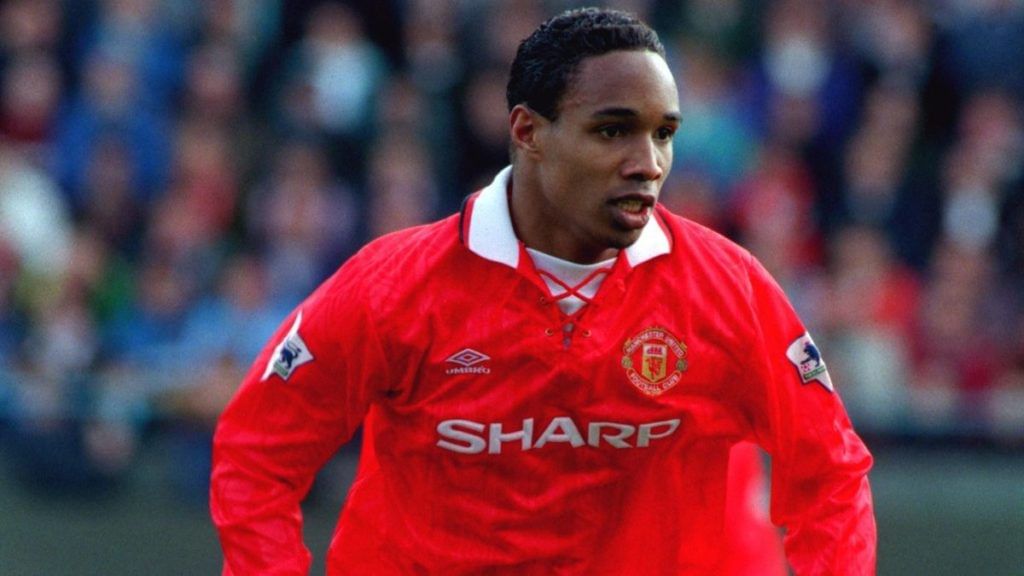 Despite winning two Premier Leagues and a FA Cup with Manchester United, Paul Ince isn't a fan favourite at Old Trafford. The reason – he joined Liverpool in 1997. Ince is the only player to have captained both the clubs. The midfielder made more than 200 league appearances for the Red Devils in which he scored 25 goals, before moving away to Inter Milan. His return to England came when he signed for Liverpool in 1997. He went on to make 65 league appearances for Liverpool.
Ince is especially disliked by the Old Trafford faithful because of his celebration against Manchester United after scoring a last-minute equalizer for Liverpool.
1. Michael Owen
Michael Owen was Liverpool's very own wonder-boy when he broke into the club. He was instrumental in Liverpool's success in 2001. He went on to win the Ballon d'Or before moving on to Real Madrid. His stint in Spain wasn't a big success and he returned to sign for Newcastle United.
By the time Owen came signed for Manchester United, he was already past his prime. Sir Alex Ferguson signed him on as a backup striker. However, Owen tasted his first Premier League success with Manchester United. The forward made 216 league appearances for Liverpool and 31 league appearances for Manchester United.
For more updates, follow Khel Now on Facebook, Twitter, and Instagram and join our community on Telegram.