The 30-year-old is close to join the Catalan giants in a swap deal involving Arthur Melo.
Amidst many calculations about who gets the better side of the deal, it is almost clear that a swap deal has been agreed between FC Barcelona and Juventus , regarding the exchange of Arthur Melo and Miralem Pjanic. Although official announcements are yet to be made, reports suggests that the Bosnian midfielder will be getting a four-year contract at Camp Nou.
Miralem Pjanic has appeared in 36 games over all competitions so far this season for Juventus, scoring three and assisting four more. However, given his age and swap deal involving Arthur, there have been some concerns about how effective the deal would be among the Barcelona faithful.
Here are five reasons why Miralem Pjanic will be a successful signing for FC Barcelona.
5. Possession and ball control
In terms of possession play, one may not compare Miralem Pjanic with FC Barcelona legends such as Xavi or Iniesta, however, his abilities in protecting the ball and dribbling speak for themselves. Although the Bosnian international is 30-year-old, he is rarely seen fatigued during a game, which might help him with his new life in La Liga.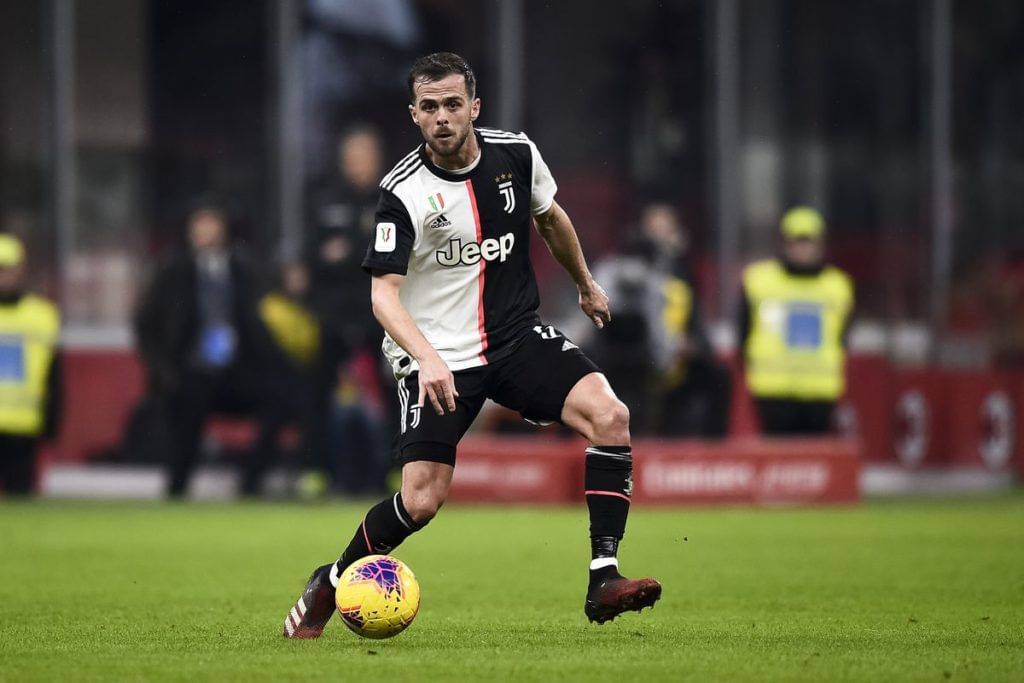 As Setien often focuses on re-establishment of Johan Cruyff's 'Total Football' at Barcelona, he will need a box-to-box playing central midfielder who would fit well in a possession based game. Considering the fact, Miralem Pjanic can play alongside Frenkie de Jong or Sergio Busquets as an advanced playmaker at FC Barcelona.
4. Great passing accuracy
Allegri had expressed a project with Pjanic where he wanted the Bosnian to take more than 150 touches per game in a quick-passing possession-heavy gameplay. Under the former manager he crossed the 100-touches mark six times making an enormous 139 touches in an away game against Cagliari.
Miralem Pjanic holds a passing accuracy of 87.4% and the statistics says it all. Under Allegri he was taking more medium and long passes whereas he has mastered the short passes under Sarri. Pjanic has provided an average of 2.1 key passes per game this season and the number was 6 and 5.4 during previous two seasons respectively.
Although Miralem Pjanic doesn't possess some of the common traits of FC Barcelona midfielders de Jong (speed) and Arturo Vidal (physique), he has an extraordinary vision that lets him predict the passes precisely. With this amazing ability he is definitely going to make things easy for the Blaugrana in carrying the ball across the pitch.
3. Versatility
If we take a close look at his heat map across several seasons, it's clear that Miralem Pjanic is present everywhere on the field. During his early days he was playing as a right midfielder who would run tirelessly between the defence and right wing as a bridge-maker. From 2015-16 season Pjanic started playing as an orthodox central midfielder who usually collected the ball inside own half and supplied it to the centre-forward waiting in the opposition box.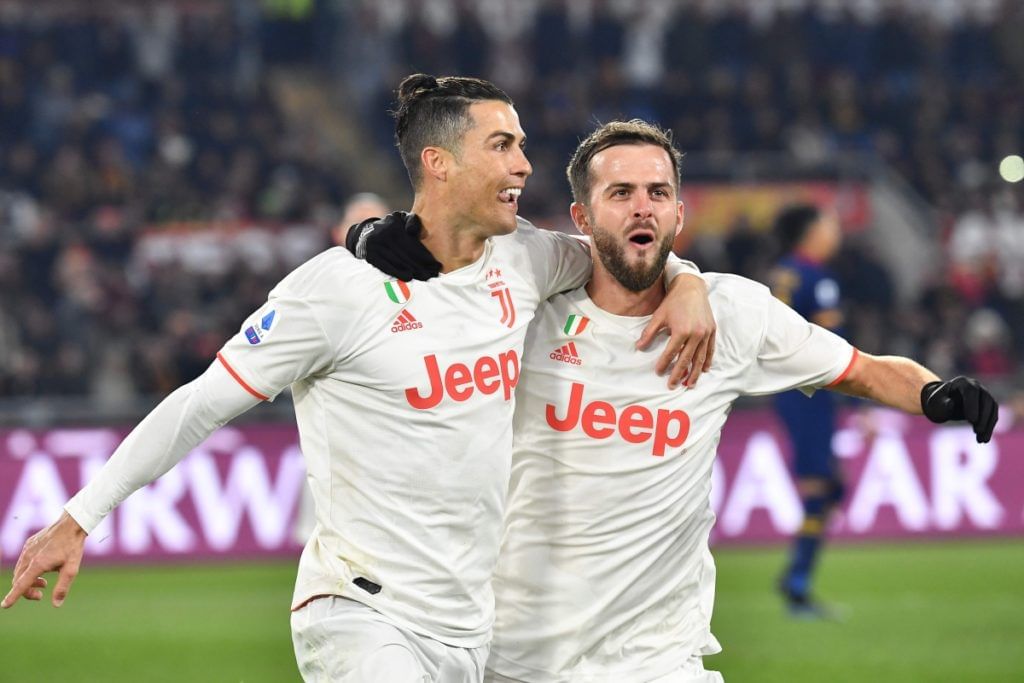 From late 2018-19 season he was seen running horizontally across the mid-line and setting up the attack. During the Supercoppa Italiana final in 2019, the Bosnian often came out from his traditional central midfield role to the right flank to supply the ball to Cristiano Ronaldo in the right wing, achieving a 95% passing accuracy.
At FC Barcelona, Miralem Pjanic can play at right midfield when Sergio Busquets is in the squad or as a central midfielder with Ivan Rakitic or de Jong on the right. In absence of Busquets, he can also fall back while defending as he has developed that endurance in recent days.
2. Experienced in pressure-handling
Pjanic has been appearing in UEFA Champions League continuously since 2014. He has appeared in 75 Champions League matches while scoring 11 goals and assisting 10 more. The 30-year-old was also a part of Juventus squad in 2016-17 UCL, who were beaten by Real Madrid in the final.
He is well identified in playing the ball under pressure when more contact is required. The Bosnian never falls behind when the team needs him to get on the ball.
At 30, Miralem Pjanic still has enough time on his hand to win the UEFA Champions League; if not with Juventus, he can try it with FC Barçelona.
1. A dead-ball specialist
No doubt FC Barcelona have one one of the best free-kick takers in the world in Lionel Messi, however, when it comes about taking set pieces like free kick or corner kicks, Miralam Pjanic holds a huge fame. Throughout his career, he has been in charge of dealing with dead balls in his respective clubs. The 30-year-old is also seen taking penalties sometimes. He has taken four penalty kicks in his career with a 100% success rate. Also 29 of his 56 career goals have come from free kicks.
At FC Barcelona, we might not see him taking free kicks, but he will definitely be seen taking corners and making the job easier for Pique and Lenglet.
For more football updates, follow Khel Now on Twitter, Instagram and join our community on Telegram.