Quick Reads
Five Reasons why Leroy Sane would be a great addition at Bayern Munich
By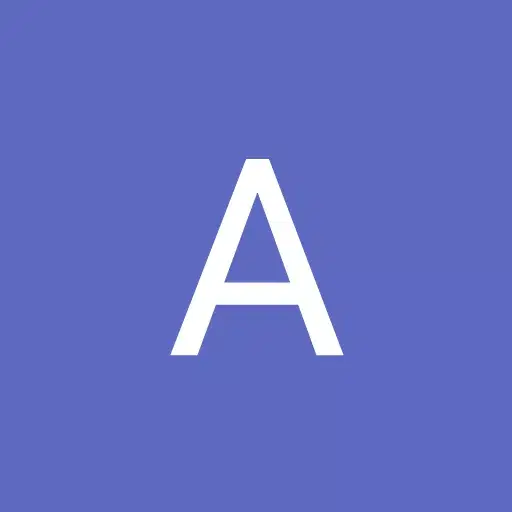 Andrew Rodrigues
The Bavarians are actively pursuing the 24-year-old's signature.
Since last summer, Bayern Munich has been heavily interested in bringing Leroy Sane back to Germany to bolster their attacking options after the departure Arjen Robben and Franck Ribery. The German club were in talks with Manchester City but they suffered a huge blow when the winger picked up an anterior cruciate ligament (ACL) injury in a Community Shield game against Liverpool that effectively ruled him out for a lengthy period.
The Bavarians are still keen on him and have reportedly agreed personal terms with the player but still have to find a transfer agreement with the English outfit. City were demanding a fee in the excess of 100 million pounds for the 2017-18 PFA Young Player of the Year last summer but it is highly improbable that Bayern will pay anywhere near that price range, especially in the current market.
Furthermore, Pep Guardiola recently revealed that the young winger has turned down a contract extension and intends to leave the club. However, City are standing their ground and won't sell their gifted asset for a discounted price and hence, one can even expect this transfer saga to drag throughout the summer window.
In any case, if Bayern Munich can successfully manage to sign Leroy Sane, it would be another stellar addition to an already ominous-looking side. Here are a few reasons why Leroy Sane to Bayern Munich would be an excellent signing.
5. Versatility
Leroy Sane boasts electrifying pace and outstanding close control that makes him a feared customer in one on one situations. Not only can he use his pace to advance quickly into large open spaces on attacking transitions but he equally remains an asset when playing in tight and congested areas. The winger can play on either wing and can even do an admirable job as a false nine, if required.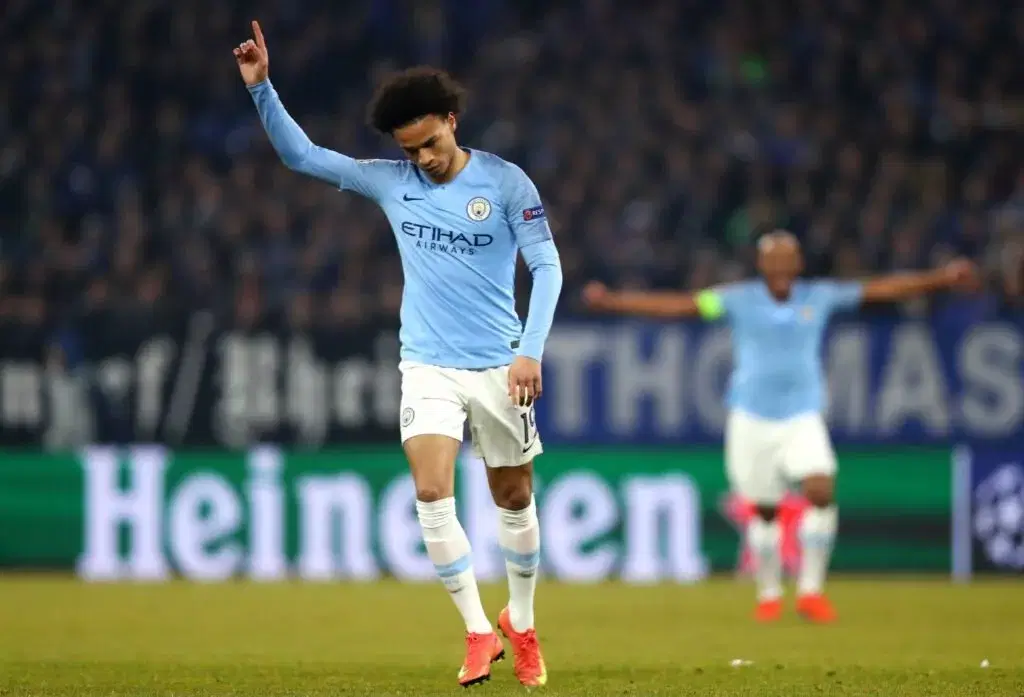 The duo of Sane and Serge Gnabry can form a terrific partnership on the wings, completely filling in the void left by Robben and Ribery. Moreover, Sane's flexibility will enable him to switch wings seamlessly with Gnabry, dependent on the tactical requirements of the game, which will help them provide dynamism and offer different dimensions in the attack.
4. Seamless Adaptation to Bundesliga
Leroy Sane is no stranger to the Bundesliga having risen through the ranks at FC Schalke and spent a couple of seasons plying his trade in the first division for the German side. He scored eleven goals and registered seven assists in 47 appearances during his time in Germany. His exciting performances for Schalke convinced Manchester City to secure his services ahead of the 2016-17 season.
The youngster's prior experience in the league should serve him well and make that transition easier for the winger. Moreover, the Bundesliga is physically less grueling than the Premier League and that should bode well for the winger, who will be looking to re-capture his previous level after a long stint on the sidelines.
3. Playing in a familiar system
This is essentially an extension of the previous point pertaining to his adaption to his newer surroundings. Bayern Munich and Manchester City have plenty of things in common when it comes to their style of play. That shouldn't come as a surprise though as it was Pep Guardiola who initially laid down some of the key principles during his time at Bayern Munich that are still visible in their gameplay now.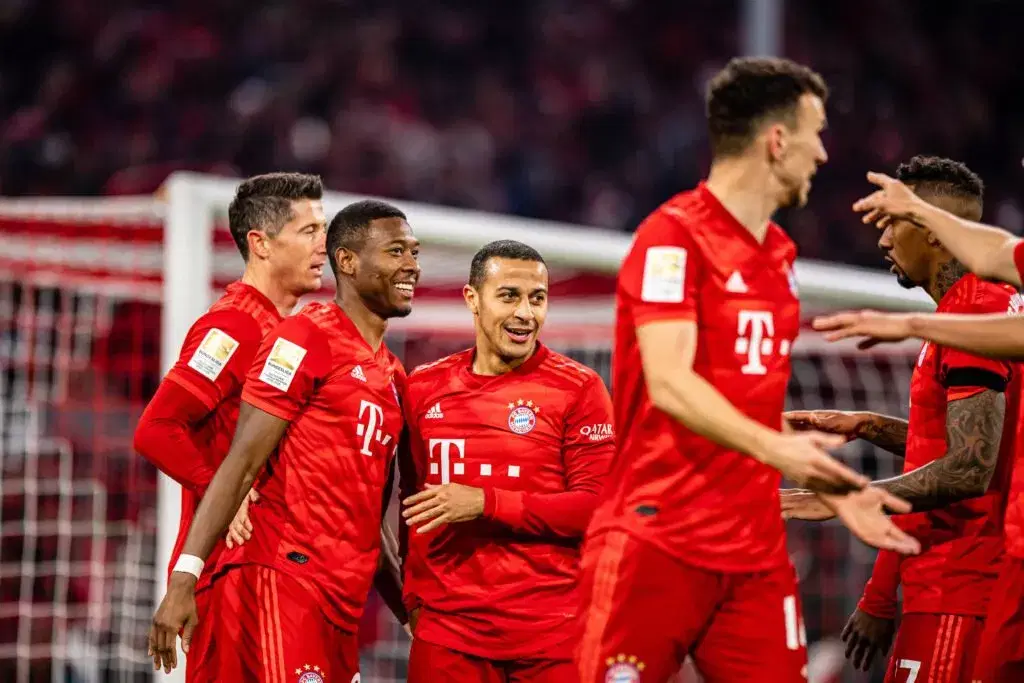 Positional play, overwhelming hoarding of possession, synchronized pressing, vertical penetrative passing and effective usage of the wings are some of the common elements between both sides. Leroy Sane has already received a first-rate footballing education under former Bayern Munich and current Manchester City boss Pep Guardiola and that has shown in his positional discipline on the wings and the know-how of pressing triggers.
All these qualities should hold Leroy Sane in good stead ahead of his move to Bayern Munich as Hansi Flick uses similar fundamentals and will only have to fine-tune a few things before slotting him in the first XI. Additionally, Sane is not averse to tracking back and putting in a shift for his side, and his tenacious demeanor on the field will certainly appeal to his new gaffer.
2. Help Bayern Munich challenge on all fronts
Bayern completed their eighth consecutive title triumph with a 1-0 victory over Werder Bremen recently. Their supremacy in the league is well documented, however, they haven't been a huge force in Europe lately and their exit from the Champions League in the round-of-16 stage at the hands of eventual winners Liverpool last term accentuated the need for a rebuild.
The emergence of Alphonso Davies, signings of Benjamin Pavard and Lucas Hernandez as well as the encouraging performances of Serge Gnabry and Leon Goretzka are all indicating to the coming together of a very talented young squad. Add to that the signing of Leroy Sane, a player that can unlock defences on his own, single-handedly win games, and can be the difference-maker for his side, and so there is no reason why Bayern Munich can't rule Europe in the coming years.
1. Fulfilling his potential
Make no mistake, Leroy Sane is one of the best young talents in world football and has repeatedly proved that with his exhilarating displays on the field. The 24-year-old has only a year remaining on his current contract and if the Bavarians can snap him up on the cheap, he would be an absolute steal considering his immense talent and high ceiling.
Sane relies on his acceleration and quick changes in direction to go past his opponents so it will be interesting to see how much his injury has affected that particular aspect of his play. Having said that, he has had plenty of time to recover at his own pace and didn't have to rush back, which presumably should have helped him heal duly. All things considered, Leroy Sane would be a sensational signing and one that is certain to propel Bayern Munich to even loftier heights and turn them into an unconquerable powerhouse in Europe.
For more updates, follow Khel Now on Facebook, Twitter, Instagram, Youtube and join our community on Telegram.
posted in :