The starlet has been restricted to a handful of minutes on the pitch this season.
During his days at La Masia to his time at FC Barcelona's first team, Riqui Puig has been one player who has often received lofty praises. However his transition from La Masia to the first team has not been as smooth as he would have liked. Currently fighting for a place in the starting lineup, the 21-year-old often fails to make it to the rotation as well.
Despite all his qualities, Riqui Puig has been restricted to only a handful minutes on the pitch this season across all competitions. However, even in those minutes, he has had an impact in Barcelona's gameplay. While some believe that he needs to leave Camp Nou and look for opportunities elsewhere, others feel that he should be starting week in week out for the Blaugrana.
Here are five reasons why we think Riqui Puig should be a starter for Catalans.
5. Offers something different
Since Ronald Koeman's arrival, FC Barcelona have gone under a transformation and now they have some very talented midfielders in Philippe Coutinho, Frenkie De Jong, Sergio Busquets, Miralem Pjanic and Pedri. However, in comparison to all the midfielders mentioned here, Riqui Puig offers a different dimension to the Barcelona midfield. Apart from Pedri who comes close to Puig's profile, none of the others have qualities that the youngster possess.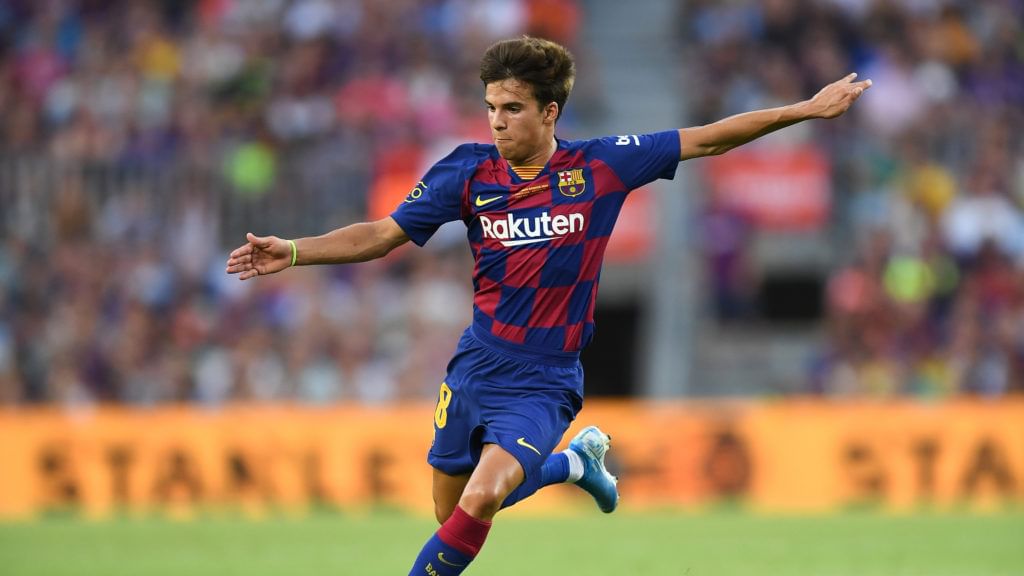 Riqui Puig is progressive with his style of play and his short physical demeanour means a low centre of gravity which allows him to glide past defenders. He is someone who can inject fluidity in an attack, create space for others and has that tactical prowess to play in between the lines. He is a La Masia talent through and through and it reflects in his game like a badge of honour. While opportunities have been far and few in between, Puig has still shown the world what he is made of and it is time to Koeman to give the youngster a chance.
4. La Masia representation
In recent years, FC Barcelona have splashed a lot of cash in several players who in return have not turned out to be the way they expected them to be. However, it is high time that Barcelona bring back their trust in La Masia. While players like Oscar Mingueza and Ronald Araujo have got their due chances and have been doing well for the Catalans, it is probably time for Koeman to look towards another La Masia gem in Riqui Puig.
The club is under heavy debts and trusting their youth academy can be a boon for Blaugrana. Players of La Masia are grown into the system and style which is preferred at the club. Even if Koeman does not want him to start just yet, he should at least put in the regular rotation and gradually help him find his way in the squad. Puig's mentality on the pitch and the way he represents the club shows his mentality and love for the badge.
3. Never shies away from a fight
Riqui Puig has received a lot of criticism due to his short demeanour and a lot of people had the perceptional that he is physically not at the same level as others. However, from the time he has featured for the club it is very clear that his physicality does not come in between the fight that he has shown on the field. He is someone who backs himself to win duels and most of the times he comes out superior. The youngster has this positive approach of using his stature to his advantage and it speaks volumes about the character and mindset that he brings to the team.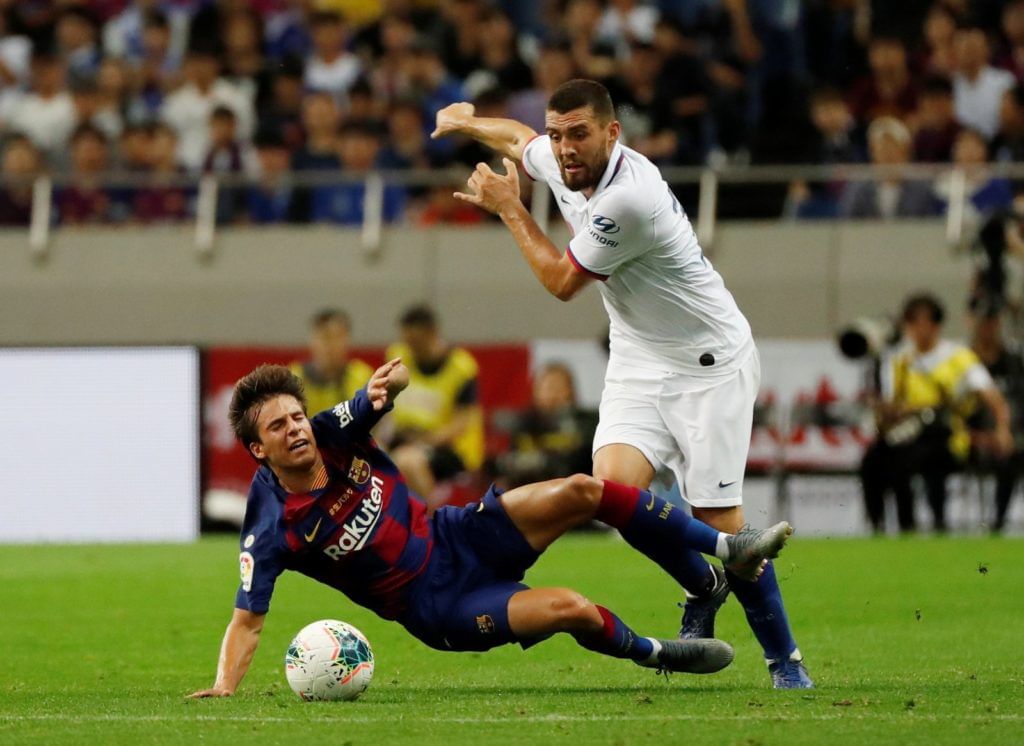 While he has had some noteworthy cameos this season where he has changed the game mainly with his ability to pick out passes, one cannot make a single cause of him slacking into a duel. It is surprising but also re-assuring that his first goal for Barcelona came against Elche from a header which once again proves that physical stature can be deceiving,
2. He can take the creative burden off Lionel Messi
The starlet is a quintessential La Masia midfielder, who knows how to play in between the lines and pick out line-breaking passes in the final third. He also brings a raw energy to the game which often acts as a driving force for the entire team. Puig is always looking for the ball and when without it, he presses high to close the gaps in midfield and forces his counterpart into an error. He can progress the ball well and can handle the creative burden of the team.
Playing him with Messi has often created that connection that Barcelona require to happen in the final third. Generally, it is Messi who likes to drop deep in midfield to collect balls and then look for his forwards making runs into the box. However with Riqui Puig, they can take the load off the Argentinian and allow him more attacking presence near the box which will lead to goals for the Blaugrana. The 21-year-old can make the forward runs with the ball, find line-breaking passes and also puts in the hard yards when the possession is lost, his presence will only allow Messi to play more freely.
1. Fits seamlessly in Koeman's preferred style of play
It is already known that Ronald Koeman likes to play 4-2-3-1 or 4-3-3 formation, especially assuring his backline with two conservative midfielders who can cover ground and also act as a shield for his defence. In 4-2-3-1, Busquets and De Jong are the likely regulars with Pjanic being in the rotation, Puig can very well fit in the centre attacking midfielder role and play in between the lines. The position suits his playing style and with two holding midfielder playing in behind, he will also get to focus on his creative side of things which is his area of strength.
Secondly in a 4-3-3, Puig can very well feature on the left side of the midfield. He is known for his ability to progress the ball forward and without possession, he tends to press high and close the gaps in midfield. His work ethic with and without the ball is exceptional. His high pressing often forces out mistakes from the opposition resulting in a turnover of possession coupled with his vision to pick out passes and run down the channel. It is just about time that Koeman turns to Riqui Puig who was once tipped to replace Andres Iniesta.
For more updates, follow Khel Now on Twitter, Instagram and join our community on Telegram.