Some of the names included in the list are considered as legends of the game.
In their long history, Manchester United have always promoted young players. The club has given a stage to several top players from a young age who had superb potential. Among their most gifted youngsters currently, Mason Greenwood is receiving all the plaudits. The attacker recently broke a long-time standing record set by club legend Wayne Rooney.
The Englishman became the highest scoring teenager at Manchester United after scoring against Aston Villa on May 9, 2021. The forward has eclipsed some of the most prestigious names who went on to have extremely successful careers.
Here are the five highest scoring teenagers at Manchester United:
5. Cristiano Ronaldo – 8 goals
Cristiano Ronaldo's journey to greatness started when Sir Alex Ferguson picked him up from Sporting Lisbon. The Portuguese was a teenager and immediately took the league by storm due to his skills and pace. He was 18-years-old back then and played as a winger in a 4-4-2 system.
Ronaldo went on to score eight goals as a teenager for Manchester United. The rest is history of course, as the Portuguese went on to win several accolades with the Red Devils including his first Ballon d'Or in 2008.
4. Ryan Giggs – 12 goals
Ryan Giggs is part of the class of '92 who went on to have extremely successful careers at the club. The entire batch of players developed under the tutelage of legendary manager Sir Alex Ferguson.
The Welshman spent the most time and played the most games among them for the club. He was also the most impressive among them in the early years of their development. The winger scored 12 goals as a teenager for the Red Devils. He held the record for many years as the highest scoring teenager at the club.
3. Marcus Rashford – 13 goals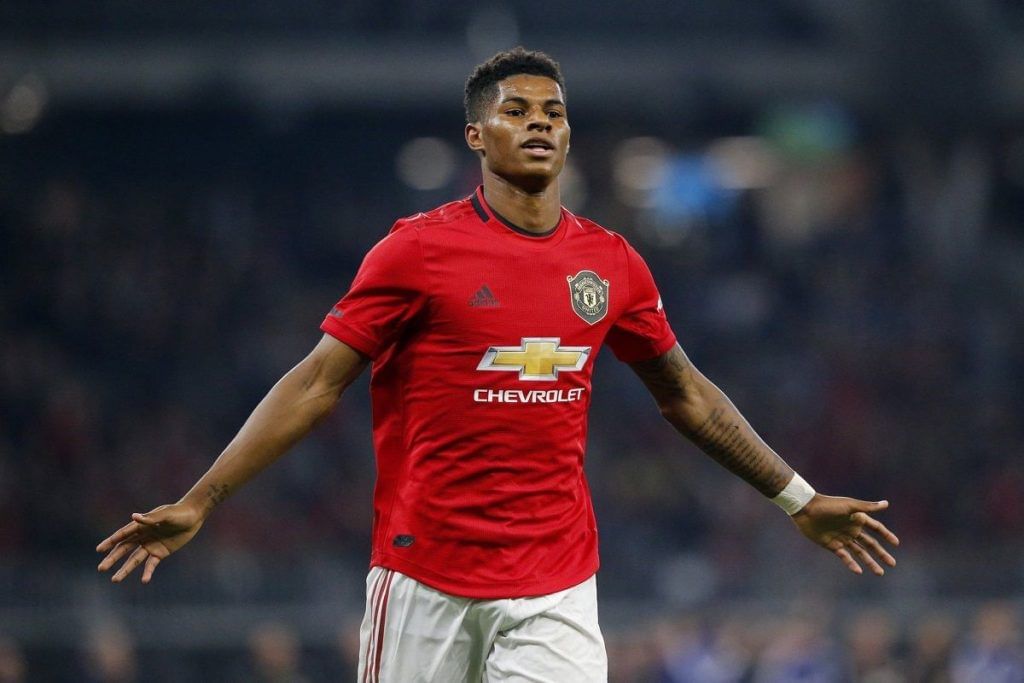 Marcus Rashford made his presence known in 2016 as an 18-year-old. He was also part of the Manchester United academy, which has produced a number of stars over the years. Rashford was called up as a last-minute replacement for Anthony Martial who picked up an injury against FC Midtjylland in the UEFA Europa League. He went on to score a brace on his debut.
The Englishman did not look back from that point onwards. He also scored a brace against Arsenal in his Premier League debut. Rashford went on to score 13 goals as a teenager for the club and continues to play a vital role even now under Ole Gunnar Solskjaer. At the age of 23, Rashford has over 87 goals in 267 appearances for the Red Devils and have scripted a number of records.
2. Wayne Rooney – 15 goals
Wayne Rooney did not come up from United's fabled academy. Instead, he signed for Manchester United from Everton after impressing as a 16-year-old against Arsenal, where he scored an iconic winner. Clivey Tyldesley shouted "Remember the name!" as Rooney curled his shot into the top-corner, shocking Arsenal – then the champions of England.
Manchester United secured his signature for £23m, which was a world-record transfer fee for a teenager at the time. Rooney joined the Red Devils as an 18-year-old and scored 15 goals as a teenager, a record he held until recently.
1. Mason Greenwood – 16 goals*
Mason Greenwood is currently the highest scoring teenager at Manchester United. He broke Wayne Rooney's long-standing record after scoring against Aston Villa during the 2020/21 season. Greenwood is also part of the club's elite academy and one of their most promising young talents.
The forward will be 19-years-old until October 2021 and definitely back himself to add to the 16 goals he has scored. Greenwood is a deadly finisher, who can hit the ball clinically with both feet. He has immense potential and will most likely follow in the footsteps of Wayne Rooney and Marcus Rashford.
For more updates, follow Khel Now on Twitter, Instagram and join our community on Telegram.