These records have become milestones in the English top-flight league.
Clubs around the world have a shared feeling regarding away fixtures – they can turn tricky in a blink. Some away fixtures might be historically easy, and favour the travelling side, clubs prefer their home stadium over the opponent's. This case becomes extraordinarily significant in the Premier League. Every team is looking to make life problematic for their opposition the entire duration of the game for the travelling side.
It is in this league that dreaded atmospheres exist – some so fierce that they have cold, rainy nights named after them. Every team that plays in this elite division has its own backing, and the home fans make it ever so difficult for the aliens.
However, some clubs in the Premier League have shown excellent resilience and grinded out unbeaten away runs. Here's a look at five longest unbeaten away runs in Premier League history:
6. Chelsea – 20 games (December 2007 – January 2009)
The Blues bettered their record of 19 Premier League away fixtures without a loss, set during between October 2004 and October 2005, with 20 consecutive unbeaten away games from December 2007 to January 2009. The impressive run started with a 0-1 win away against Blackburn Rovers before Christmas. Joe Cole's 21st minute strike proved to be the stepping stone for Chelsea to register the fifth longest unbeaten away run, in addition to their 86-game unbeaten home record.
The run of 20 games saw them remain undefeated at Anfield, Old Trafford, and the Emirates stadium. The run eventually came to an end away at Old Trafford with a 0-3 loss. Nemanja Vidic, Wayne Rooney, and Dimitar Berbatov's goals proved to be the major blow that caught off-guard. Ripples of the defeat were apparent as Chelsea suffered a 0-2 defeat at Anfield in the immediate aftermath.
5. Liverpool – 21 games (January 2019 – February 2020)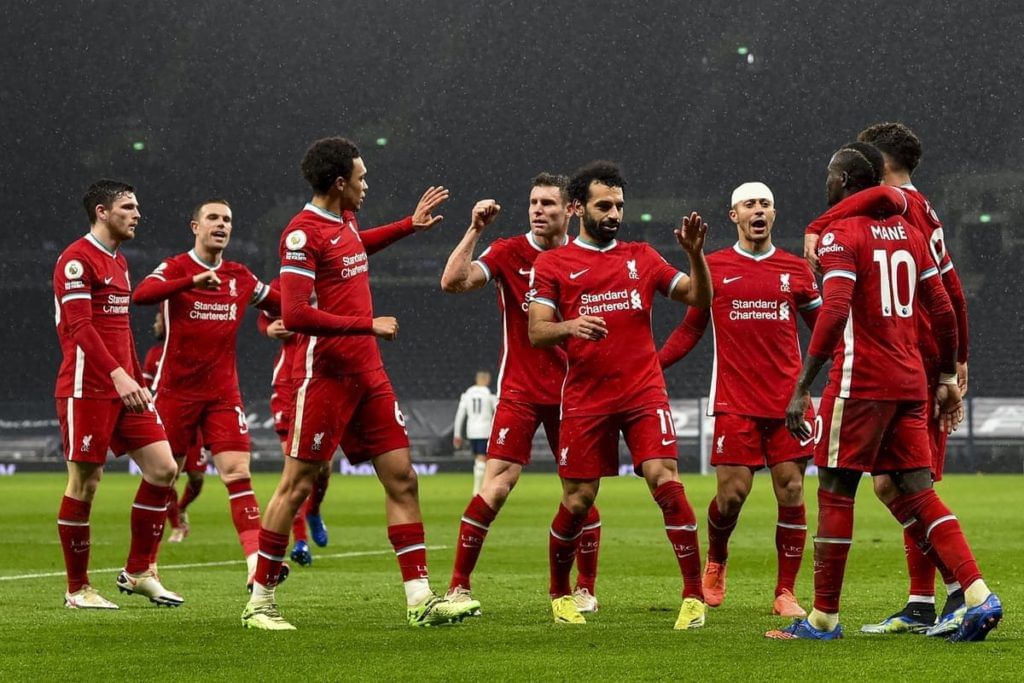 A major chunk of Liverpool's impressive run of 21 unbeaten away games came in their first-ever title winning campaign in the Premier League era. The run that lasted for 13 months, came with a 1-0 win away at Brighton. Prior to the initiating win, the Kop suffered a 2-1 loss to Manchester City, who went on to lift the 2018/19 title.
It was on the back of this unbeaten streak that Liverpool came close to Arsenal's overall record of 49 unbeaten games. The away record, in addition to the overall streak, was broken away at Watford with a demoralizing 3-0 loss. Troy Deeney's goal and Ismalia Sarr's brace crafted Watford's win, yet, Liverpool ultimately went on to win the league without further crumble.
4. Manchester City – 22 games (September 2021 – ongoing)
Pep Guardiola's side started their exceptional unbeaten run away from home with a 1-0 win over Leicester City on 11th September 2021. Manchester City won the Premier League title in the 2021-22 season and are strong title favourites for the 2022-23 season. The addition of Erling Haaland has added yet another new dimension to the team.
The Citizens extended their unbeaten away run to 22 games with a 3-0 win over Wolves on 17th September.
3. Arsenal – 23 games (August 2001 – September 2002)
From August 2001 to September 2002, Arsene Wenger's Arsenal went undefeated for 23 Premier League away games, the longest record in the Premier League back then. The Gunners managed to end the entire 2001/02 season without an away loss. The run ended in the fifth game of the 2002/03 season.
The enthralling run started with a 0-4 win against Middleborough, courtesy of a world class display by Thierry Henry. The run that came with a dominant victory went away in surprising fashion at Goodison Park. In the 2-1 loss away at Everton, 16-year-old Wayne Rooney scored coming off the bench for the winning goal. Rooney announced his arrival to the elite level and became the youngest goalscorer in the Premier League with this strike.
2. Arsenal – 27 games (April 2003 – October 2004)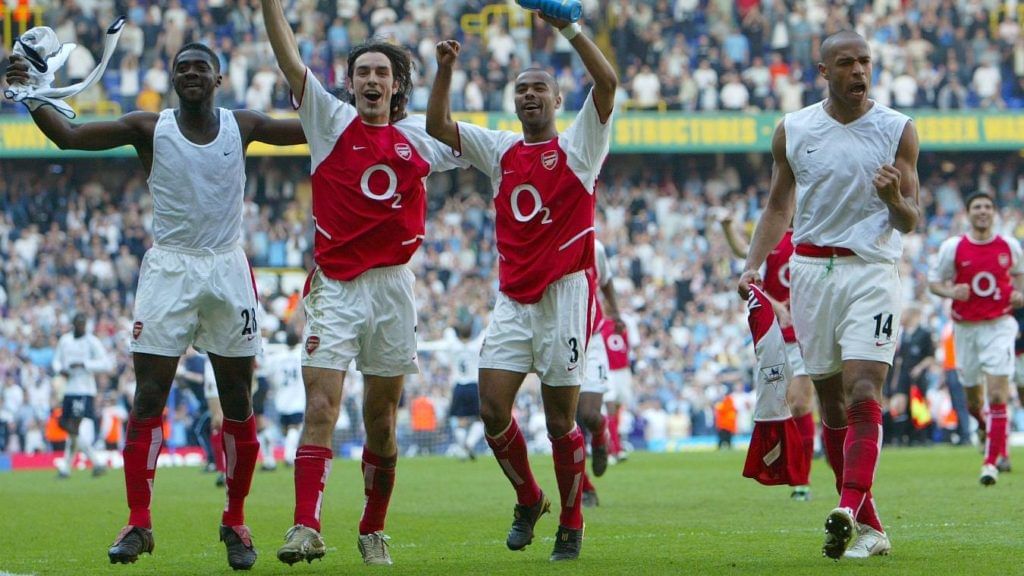 Building on their own record of 23 unbeaten Premier League away games, Arsenal went 27 away matches without a loss during 2003 and 2004. Arsenal's invincible season, the one that extended to 49 undefeated matches, accommodated these 27 games. Starting with a 1-1 draw at Aston Villa on April 25, 2003 – the ride ended on October 2004.
While a lot has been written and said about the streak and the excellence of Wenger's men back in the day, the match that ended the streak is equally significant. Termed as 'Battle of the Buffet', Arsenal's 2-0 away loss at Old Trafford was eventful and full of drama. It was Rooney with the final nail in the coffin with a late goal again, topping off Ruud van Nistelrooy's penalty early on in the match.
1. Manchester United – 28 games (February 2020 – October 2021)
Ole Gunnar Solksjaer's Manchester United became only the second side in Premier League history to finish a campaign without a single away loss with a 1-2 win over Wolves in May 25th. On August 29th, Manchester United registered a 1-0 win away at Molineux to claim the longest away run from the Gunners.
United's impressive away run saw them register a club-record eight consecutive away runs in the process. While the home results have not been as good, the Red Devils will look to improve following an eventful summer window. The unbeaten run ended with a 4-2 defeat against Leicester City.
Last updated: September 19 2022
For more updates, follow Khel Now on Facebook, Twitter, and Instagram and join our community on Telegram.