Not all recipients of the prestigious honour went on to achieve greatness.
The Golden Boy is an award given by sports journalists to the most talented U-21 player in Europe in a single calendar year. Considered one of the most prestigious awards around, it helps in recognizing the best young talent on the continent. Winners of this award such as Lionel Messi and Sergio Aguero have gone on to shape great careers in the game. The latest to win the award is Barcelona starlet Pedri.
However, not all Golden Boy winners go on to have successful careers. Here are five such winners of the prestigious honour who failed to reach their potential:
5. Mario Gotze
Who can forget Mario Gotze's extra-time winner against Argentina that helped Germany lift the 2014 World Cup. But, that was the highest point of his career, as it followed a steep downfall post that.
Gotze was the brightest star coming out of Germany. The German wonderkid at 17, started his career at Borussia Dortmund. Blessed with speed and superb technique, Gotze was an integral part of Jurgen Klopp's dynamic squad. The former World Cup winner won two Bundesliga titles at the age of 19 and won the Golden Boy award in 2011. In 2013, he moved to Pep Guardiola's Bayern Munich.
In his first season at Bayern, Gotze scored 10 goals in his 27 games, like in his last season at Dortmund. Things started falling apart for the German in his second campaign with the club. He became Guardiola's go-to substitute and was not a regular starter. The German's average performances left the Bayern hierarchy unimpressed.
In 2016, Gotze returned to Dortmund after failing to make it at Bayern. But, under Thomas Tuchel, he was more of a bench-warmer than a regular starter. In 2017, Gotze got diagnosed with a rare metabolic illness that caused fatigue and weight gain. In 2018, the midfielder failed to make it to the World Cup squad. After a lukewarm second spell, Gotze's contract at Dortmund was not extended
In the summer of 2020, it took him three months to find a new club. However, no club from Europe's top five leagues came calling. The 28-year-old had to join Dutch side PSV to reignite his career.
4. Rafael van der Vaart
Rafael van der Vaart was the first winner of the Golden Boy award in 2003, as a 20-year-old. He made his debut for Ajax in 2000, at just 17-years-old. Following that, he immediately broke into the side, as his skills and style of play drew comparisons with the great Johan Cryuff. In his five-year spell at the club, he scored 63 goals in 156 appearances and was even made captain at the age of 21.
Rafael van der Vaart joined Hamburg in 2005 after leaving Ajax. The Dutch international was a hero at Hamburg. In his first season, he helped HSV qualify for the Champions League. It did not take long for Van der Vaart to be the captain of Hamburg. His excellent performances at Hamburg earned him a move to Real Madrid.
After his move to the Galacticos, the Dutchman never found his feet. He scored just 12 goals in 73 appearances for the club and was sold to Tottenham Hotspur. In his two seasons at Tottenham, Van der Vaart was prolific. Everyone at White hart Lane sang praises about the Dutch international. However, in a surprise move, he decided to return to his former club Hamburg SV..
The Dutch international was brilliant in the first half of the season, but things went astray for him later on. Injuries and off-field issues hindered his career and he only lasted two years at Hamburg. After moving to Real Betis, Van der Vaart could not even manage to make 10 appearances in all competitions. He then moved to FC Midtjylland in Denamark, where he featured just 20 times, scoring two goals. Consequently, in the final stages of his career, he played for Danish second division side Esjberg FC.
Once scouted by elite European clubs, he finished his career in the lower rungs of Danish football.
3. Mario Balotelli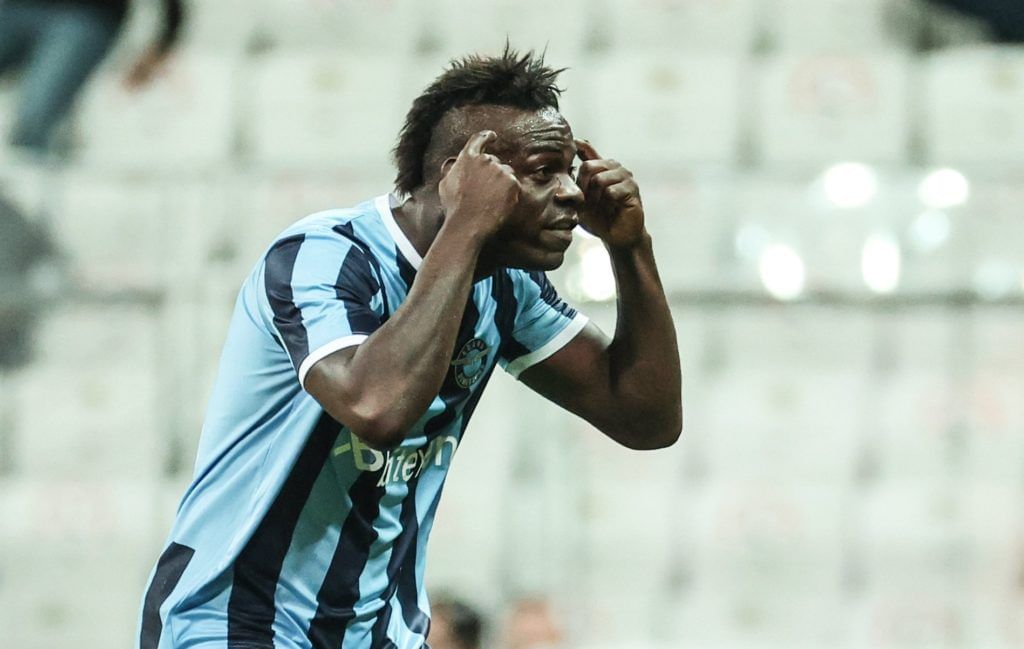 Mario Balotelli made his name at Inter Milan, where he was considered one of the integral parts in their historic treble-winning season in 2009-10. In 2010, "Super Mario" won the Golden Boy award and was the hottest prospect in Europe.
In 2010-11 Mario Balotelli joined Manchester City. Balotelli did not take much time to shine in the Premier League. But, throughout the years, the Italian's career has seemingly gone downhill. He helped City lift their first trophy in 35 years and was also the Man of the Match in the final of the FA Cup. He was also an integral part of the Italian squad that reached the final of Euro 2012.
But, there had always been a negative narrative following Balotelli throughout his career. He was infamous for his behavior and disciplinary issues, on and off the field. His former manager Jose Mourinho described him as "unmanageable."
However, after winning the Premier League with Manchester City, he fell out with then manager Roberto Mancini. Balotelli moved to AC Milan for a record transfer fee and performed well. In 2015, Balotelli moved to Liverpool and endured one of the most horrendous seasons of his career. He only managed to score four goals in 28 league appearances.
At 25, Balotelli was loaned back to his former club AC Milan, where he suffered an injury that sidelined him for three months. After failing to find a club, Balotelli joined Ligue 1 side OGC Nice to restart his career. The Italian helped them qualify for the Champions League. His form at the club earned him a first national team call-up after eight years.
But, the notorious side of Ballotelli started to creep up again. His growing discontent with manager Patrick Vieira saw him terminate his contract in January 2019 and move to Marseille. However, he moved again in August 2019 to Serie A side Brescia, where the team were relegated to the Serie B. he, thus terminated his contract. In the summer of 2020, he joined Serie B club Monza
Once the brightest of Europe, he is now playing for newly-promoted Turkish club Adana Demirspor.
2. Alexandre Pato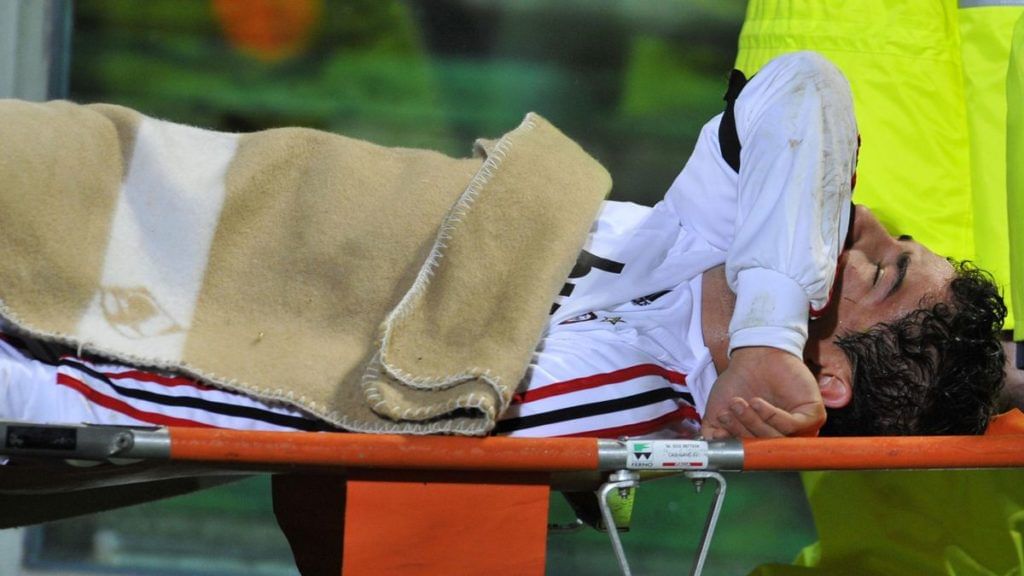 At 17, Alexandre Pato was the talk of the town, after scoring once and providing three assist on his debut for Internacional. He signed for AC Milan in 2008. As always, the Brazilian scored in his debut against Napoli and became an instant hit at San Siro. Fast, skilled and precise, Pato scored 27 goals for Milan in his first two seasons. He, thus, received the Golden Boy award in 2009.
However, injuries started to affect his career. Six months after his transfer to Milan, he was sidelined with his first hamstring injury. Consequently, regular injuries and intense pressure broke down the young striker from Brazil. Pato's precarious health and his struggle to stay fit destroyed his career. The young wonderkid was never the same again.
The signing of Zlatan Ibrahimovic in 2010 was the final nail in the coffin. Pato could never match up to Zlatan and he failed to find his blistering form again. Once the hottest prospect in football, he became the a sporadic starter for AC Milan.
The player Ronaldinho once called "a mix of Kaka and Messi" failed to make it to the summit in Europe. Pato's time at Chelsea and Villarreal was disastrous. The Brazilian moved to China, but football fans still despair at the loss of one of the greatest talents in world football.
1. Anderson
Anderson was once touted as the best young player in world football. The Golden Boy award winner of 2008 retired before the age of 32. At 21, Anderson signed for Manchester United and was destined to be the successor to Paul Scholes.
But, his career was never the same after his debut season in 2007-08, when he was part of the Premier League and Champions league winning United side. Consequently, due to injury layoffs and a serious drop in performances, Anderson only managed 105 appearances in his nine seasons at Old Trafford, scoring just five goals. David Moyes loaned him out to Florentina in 2011, but he failed to perform there too.
Following his lack of game-time, Anderson moved to Brazil, with Internacional. The Brazilian was badly out of form and signed for Turkish club Adana Demirspor in 2018. However, the he made only 16 appearances across two seasons before retiring from world football. Once regarded as a great young talent by Sir Alex Ferguson, Anderson completely failed to live up to his initial promise and ultimately retired from the game at the age of 32.
For more updates, follow Khel Now on Twitter, Instagram and Facebook.