Two retired players are included in the list.
Football is the biggest sport in history. The sport is famous worldwide and the number of fans simply cannot be a fixed statement. The beautiful game has gained traction in many countries not only through coverage but also through various social media platforms. Instagram is a platform where fans follow their favourite football stars. Let's take a look at the top 10 most followed footballers on Instagram in 2022.
10. Gareth Bale – 46 million followers
The downfall of Gareth Bale is quite tragic. He is not the player he once was but can still play a major role for his team. Bale first broke the headlines when he was at Tottenham Hotspurs. After joining Real Madrid in 2013, Bale has accomplished everything he had to with Real Madrid. However, his injuries during Zidane's tenure and his love for Golf has put a lot of hate against his name.
Gareth is surely a Real Madrid legend and one of the best footballers of this generation. The former Real Madrid player has 46 million followers on Instagram. Bale has recently joined Los Angeles FC in Major League Soccer. Notably, he has stated that he will definitely return to Europe.
9. Mohamed Salah – 51.9 million followers
The Egyptian King has worked hard to build his name and reputation. Salah's popularity has helped him attract 51.9 million followers on Instagram. Once a Chelsea reject, Salah is now considered one of the best Liverpool players of all time. Through his brilliance, he has achieved tonnes of fame. His stats are mind-blowing. The Liverpool star produces consistent numbers each season. The 30-year-old ended the season with 31 goals and 16 assists. Only a handful of players manage to outperform the winger each season.
Mohamed Salah was a strong contender for the 2021 Ballon d'Or as well. With Liverpool in sublime form to grab both the Premier League and the Champions League, it surely seemed likely for Salah to win it. However, it was not Liverpool's season. The Scousers lost the Premier League title to Manchester City on the last day and the Champions League final to Real Madrid.
8. Sergio Ramos – 52.3 million followers
One of a kind, the Real Madrid centre-back is a legendary defender in football history. Ramos manages to outmatch Salah with only a minute difference in followers (52.3 million). The Los Blancos fanbase was quite shocked with the departure of their captain. Ramos has quite a decorated trophy cabinet which comprises a World Cup, four La Liga titles and four Champions League trophies besides other accolades.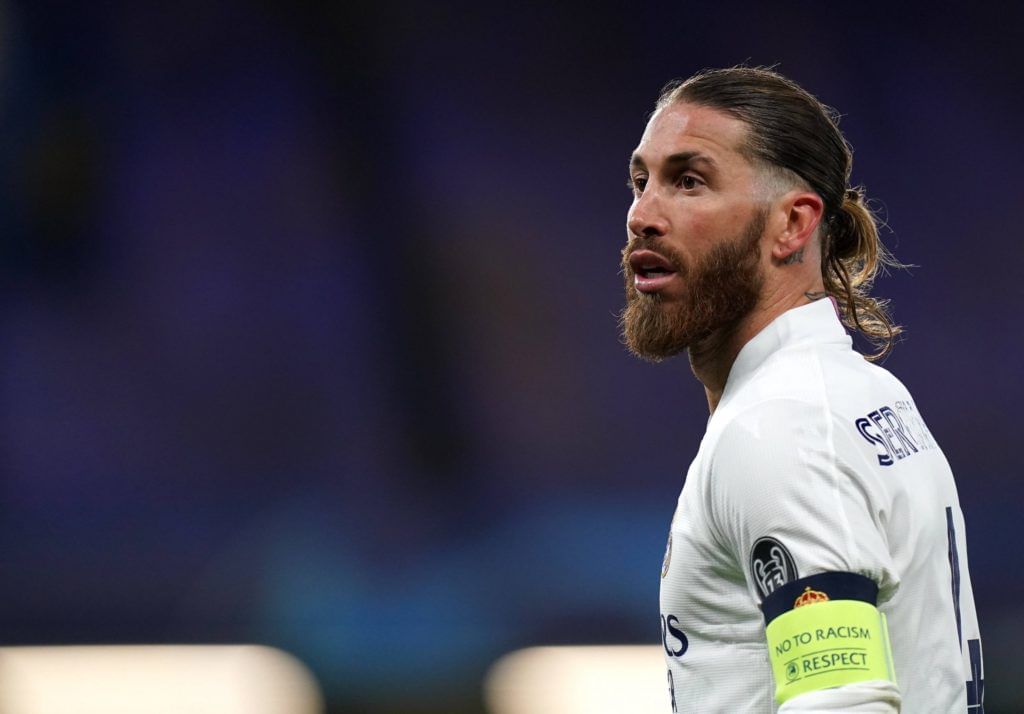 In recent years, the hype of El Clasico has started to decline because of the departure of many big players. Back then, Ramos was quite active in every match, particularly against Lionel Messi. It felt very weird to see the two rivals unite at Paris Saint-Germain. Sergio Ramos is looking to make a comeback this season, having only played five games in the previous one.
7. Zlatan Ibrahimovic – 54.2 million followers
Age is a factor which Zlatan Ibrahimovic keeps on defying year after year. The striker recently penned down a one-year contract extension with AC Milan. The 40-year-old is one of the few players to have represented many legendary clubs. He also has excellent statistics for all of them making him one of the best strikers of this generation. Growing up, Ibrahimovic's idol was Ronaldo Nazario and he displayed similar skills at Ajax. The forward proved himself at Ajax and later went on to play for Juventus, FC Barcelona, Inter Milan, AC Milan, Paris Saint-Germain, Manchester United and Los Angeles Galaxy. The Swedish star has 54.2 million followers on Instagram.
6. Ronaldinho – 67.4 million followers
Ronaldinho is one of the few players in the world without any hate against his name. Almost the entire football industry is a fan of the Brazilian legend. He is one of the most famous Brazilian stars alongside Neymar, Pele and Ronaldo. Ronaldinho has 67.4 million followers on Instagram.
The Brazilian star has played at legendary clubs like FC Barcelona, Juventus and AC Milan. Brazilians have a different playstyle. Most of them possess flashy skills and dribbling abilities. However, Ronaldinho arguably surpasses everyone with his trickery.
5. Kylian Mbappe – 72.4 million followers
The 23-year-old just started his career at AS Monaco a few years back and is already one of the best players in the world. He famously broke the scene back in 2017 when AS Monaco knocked out Manchester City in the Champions League.
Paris Saint-Germain immediately bought the now French superstar for over £120 million. Ever since then, he is an appreciable personality in football especially amongst the Parisians and Madridistas. Kylian Mbappe has 72.4 million followers on Instagram. His popularity went on a rise with his move to Real Madrid inching very close a few months back. However, despite him rejecting Real Madrid's offer, the World Cup winner has not lost much of his fame.
4. David Beckham – 74.3 million followers
The Englishman is the other retired player alongside Ronaldinho to make this list. David Beckham was arguably the only professional footballer with the aura of a celebrity in him. It has been nine years since his retirement at Paris Saint-German. But his fame hasn't decreased a bit. Beckham has 74.3 million followers on Instagram.
The midfielder has played for many legendary clubs. Beckham was famously known for his passing and free-kicks. His most famous free-kick was the one against Greece in 2001. England were 2-1 down in the 93rd minute of the World Cup Qualifiers. The country needed only a point to qualify, proceeding which Beckham outdid himself scoring a free-kick in the 93rd minute.
3. Neymar Junior – 176 million followers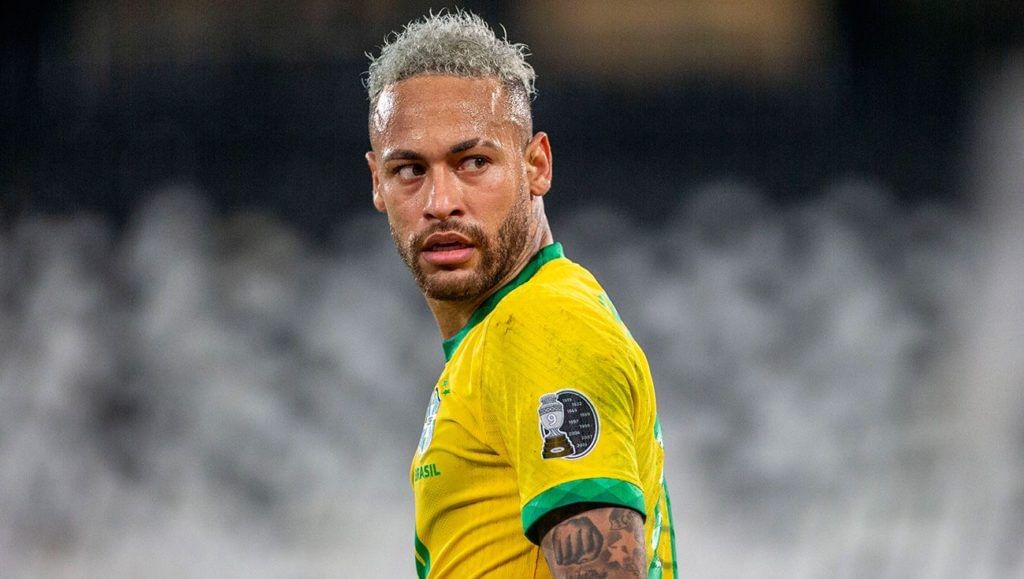 Many of the current players are considered either to be the next Ronaldo or the next Messi. Meanwhile, Neymar was deemed the next Ronaldinho. However, the teenager from Santos outdid himself at FC Barcelona and Paris Saint-Germain, placing him among the top five players of this generation. Neymar Jr is a household name just like Messi and Ronaldo and has 176 million followers on Instagram.
Just like the best players in the world, Neymar Jr also receives a lot of hate. The Brazilian superstar is supposedly deemed as not a good player after joining Paris Saint-Germain. However, statistics point out that Neymar has more goal contributions than appearances in Ligue 1 (92 in 91 appearances). 2022 is a big year for Neymar. The previous season was an average one for his standards. This year he needs to pull up his socks in order to perform well for both club and country (at the World Cup).
2. Lionel Messi – 348 million followers
Arguably the best player of all time, the holder of most Ballon d'Ors joins the list. Lionel Messi has 348 million followers on Instagram. The entire football community, even non-football fans are familiar with Messi. Messi, in association with Adidas, has a series of products to his name.
The 35-year-old's move from Barcelona to Paris Saint-German broke the internet last year. Much was expected from the club's line-up of superstars, especially with Mbappe, Neymar and Messi upfront. However, Messi did not contribute much in Paris Saint-Germain's Ligue 1 campaign. The Argentinian was on a goal drought for many matches and managed to score only five goals in the entire Ligue 1 season. 
1. Cristiano Ronaldo – 477 million followers
Who other than Cristiano Ronaldo, the Portuguese star, is the most famous on Instagram? Ronaldo has 477 million followers on Instagram and has a whole series of brands to his name. Many consider Ronaldo to be the greatest of all time. However, the claim is debatable.
Just after Messi's transfer news broke the internet record, Ronaldo's transfer took charge. The 37-year-old's homecoming move to Manchester United sparked excitement among the entire football community. However, after a year, the situation has changed with the forward wanting to leave Manchester United for a better team.
For more updates, follow Khel Now on Twitter, Instagram and Facebook.