This tournament is the pinnacle of European club football
Scoring on football's biggest stage has to be the best experience for a player. We've seen several greats score some memorable goals in the Champions League – the Mecca of European football. However, only a few players have scored 100 goals, with the obvious being Cristiano Ronaldo and Lionel Messi.
However, scoring in these big competitions becomes more difficult as you get older, but experience has always been a key. Despite their age, we have seen many 'old' players scoring goals and breaking records in this competition.
Today, we look at the top 10 oldest goalscorers in the UEFA Champions League.
10. Gheorghe Hagi
Galatasaray have produced several greats of the game, and Gheorghe Hagi is a testament to that. He earned the respect of Galatasaray's fans during his five years at the club.
He was a dominating presence in Galatasaray's midfield, and his place was irreplaceable in the team. During his last year at the club in 2000-01, Hagi became their oldest player to score a goal in the Champions League in their 2-0 win over Milan. He was aged 36 years and 30 days.
9. Ulf Kirsten
Bayern Leverkusen's player made his name at the club and was a cult hero. When Arsenal played Bayern Leverkusen in the Champions League in February 2002, Ulf Kirsten made the headlines, despite Arsenal having world-class players.
Arsenal had the game under control when Robert Pires put the Gunners ahead, but a red card to Ray Parlour saw Arsenal concede a goal in injury time, and it was Ulf Kirsten on the scoresheet. Kirsten's equalizer came at the age of 36 years and 127 days.
8. Dennis Bergkamp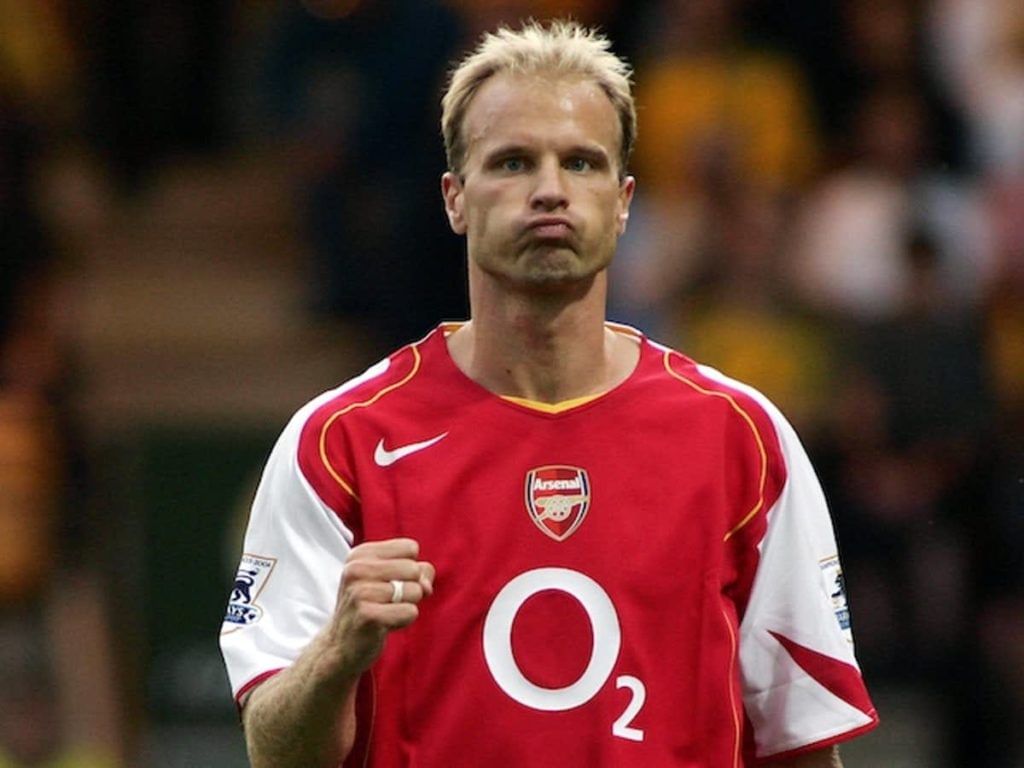 The invincible Arsenal side had one of the best Champions League runs when they reached the final of the competition in 2005-06. However, they came out of a tough group, in which they faced Swiss side FC Thun.
As the game entered stoppage time, the Gunners stunned the Swiss club with a 92-minute winner from Dennis Bergkamp, and his goal saw him join the list of oldest players in the UCL. He was 36 years and 127 days old at the time.
7. Lee Dixon
Arsenal have had several legendary players in the past. In 2000, they faced Sparta Prague in the Champions League and defeated them 4-2. Right-back Lee Dixon had a goal to his name, and he was the oldest player in the squad to score. The right-back was 36 years and 222 days. 
6. Paolo Maldini
AC Milan legend Paolo Maldini inspired the club to greatness and remained by their side through thick and thin. He appeared in many memorable Champions League finals, but nothing beats the 2005 final.
Despite losing the Champions League final, Maldini contributed a goal with a powerful header in the match's first minute to become their oldest scorer. He was 36 years and 333 days old at that time.
5. Laurent Blanc
Laurent Blanc had a remarkable career as a player and manager. He was once Manchester United's key defender and scored many goals for the club in the Champions League.
The French defender played several Champions League matches. His special match came against Olympiakos in October 2002, when United won 3-2. Blanc scored, making him one of the oldest players in Champions League history. He was 36 years and 338 days old at that time.
4. Javier Zanetti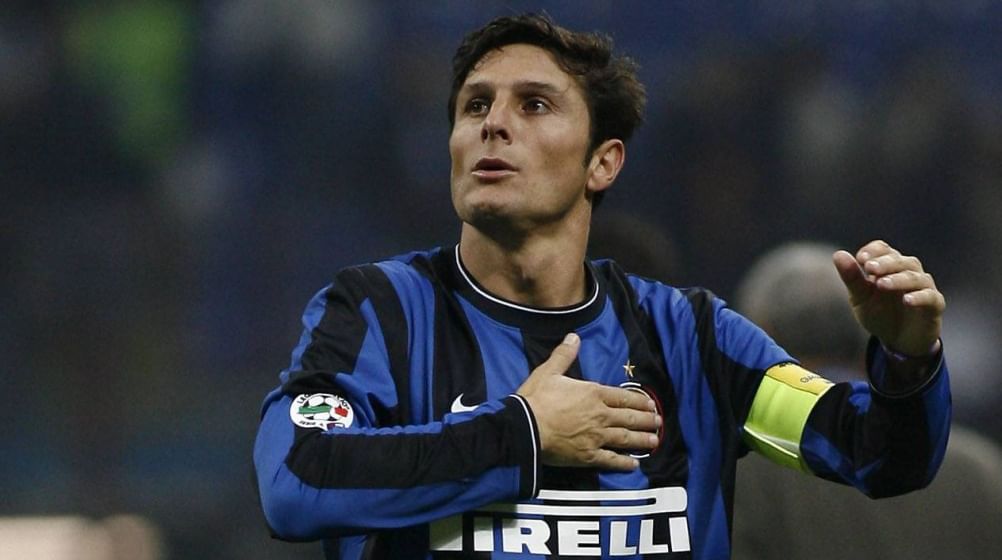 The Inter Milan stalwart became the only player whose jersey was retired by The Nerazzurri. Zanetti made over 1000 appearances for Inter and also won a lot of trophies. 
He achieved another milestone with Inter when he scored a goal in a 4-3 defeat to Tottenham at San Siro. At the age of 37 years and 71 days, he became one of the oldest players to score a goal in the Champions League.
3. Filippo Inzaghi
One of the most admired players in AC Milan history, Inzaghi's life at San Siro was full of goals and trophies, but his most unique goal came in their Champions League knockout match against Real Madrid.  The match ended in a 2-2 draw, with Inzaghi scoring both goals. That made him one of the oldest players to score in the UCL at 37 years and 86 days.
2. Ryan Giggs
Manchester United has produced many great legends, and Ryan Giggs is unquestionably one of them. He has played most games for the English club.
During 2011-12 Champions League, Giggs set another milestone in his United career when he scored against Benfica, making him the competition's oldest goalscorer. He was 37 years and 289 days old.
1. Francesco Totti
Totti spent his entire playing career with Roma, winning numerous awards. Despite interest from a number of major clubs, his love for Roma never wavered; he spent an incredible 22 seasons at the club, establishing a high standard.
Totti announced his retirement after reaching an age where he couldn't continue. His most crucial match came when he scored in a 1-1 draw at Manchester City, becoming the tournament's oldest player, a record that is yet to be broken. He was 38 years and three days old. 
For more updates, follow Khel Now on Facebook, Twitter, and Instagram and join our community on Telegram.