The Germany and Bayern Munich great also spoke about club football in detail.
As FC Bayern Munich hammered Borussia Monchengladbach 6-0 on Saturday, the Bavarians' ace Robert Lewandowski scored yet another hattrick this season. Following the memorable victory, Germany & Bayern legend Philipp Lahm spoke to the Bundesliga media on a flurry of topics ranging from the Euros, Lewandowski and more.
Here are the excerpts.
Q. If Bayern beat Gladbach on Saturday they could win their ninth championship in a row, how do you explain such a phenomenon?
Philipp Lahm: "It's similar to how it is at Juventus, they have an unbelievable status in their own country. Juve, just like Bayern here in Germany. They have worked on that over the last few years, they have got the best players they could always buy the best players so they're in this exceptional position."
Q. Starting with Lewandowski as a striker who plays with and for the team, via Kimmich who is who is becoming more and more of a leader, to the newcomer, Davies…how has Flick managed to improve such talented players even more?
Philipp Lahm: "First of all he did something decisive and very important, he gave the established players more responsibility. He took the spine of the team, Manuel Neuer, Boateng, Alaba via Thomas Müller to Lewandowski, he has got a core of the team and with Boeteng and Thomas Müller he took two players in very important positions and gave them responsibility. It's then much easier for other players to position themselves."
Q. Are Goretzka and Kimmich the new Schweinsteiger and Lahm?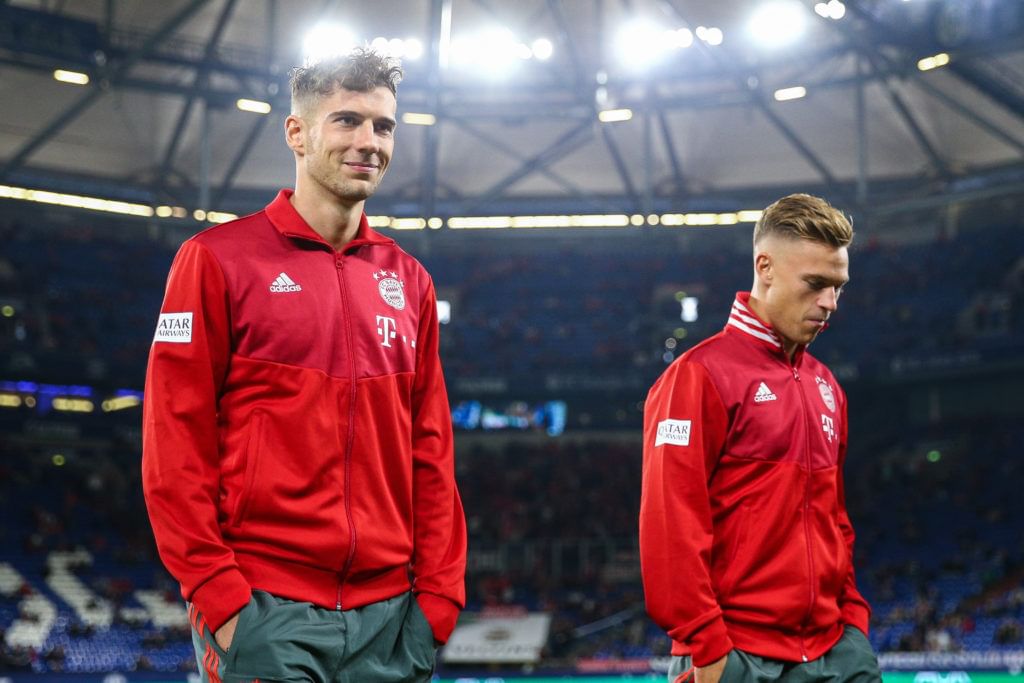 Philipp Lahm: "Yes I think in the future they can really make their mark at FC Bayern. They are German national-team players, have a lot of experience for their young years and have won a lot already so I can picture it. They really identify with the club and that's really important. That's something Basti and I had from a young age, we played for the FC Bayern youth team. It's very important."
Q. Bayern have already confirmed Julian Nagelsmann as the new coach for next season. His strengths are obvious but how will he manage to navigate such an important role and the dressing room at only 34 years old?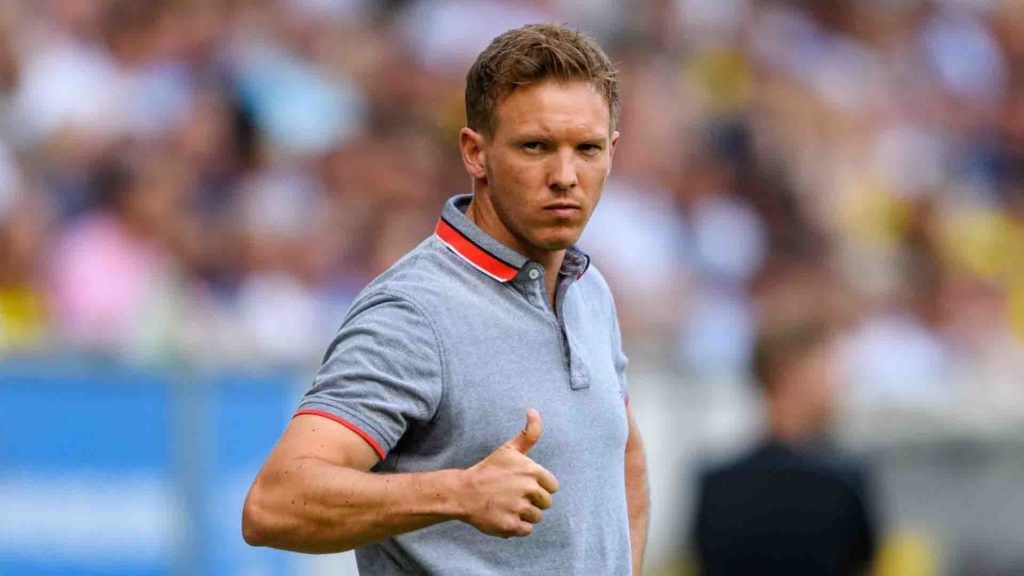 Philipp Lahm: "He's a very young coach but he's still experienced, he's been a Bundesliga coach for six years now, he was at Hoffenheim then Leipzig. The next logical step in Germany is FC Bayern. He's got enough experience, he's a very interesting coach, the most interesting in the Bundesliga, you have to say. It makes sense that Bayern would want to get the most interesting coach."
Q. Are Bayern too strong or is the competition too week?
Philipp Lahm: "I'd say Bayern are extremely strong, they are in an exceptional position in Germany. You saw last season they won everything there was to win, not only in Germany but in Europe as well. That means they have got themselves into an exceptional positon. Leipzig, you saw last season they made it into the semi-final of the Champions League so they were very successful. The gap, though, which has developed in the last few years cannot be closed in one or two years, it has to be done over a longer period of time. At the moment Bayern are by far the number one."
Q. The European Championships take place in summer, can you summarise just how important Löw has been for German football and what do you think about the potential of the German team for this tournament?
Philipp Lahm: "The successes he has had as the national team coach speak for themselves. He was assistant coach in 2006 at the World Cup in Germany and finished third with the team, they were runners-up in the European Championships in 2008, third place again in 2010, knocked out in the semi-final in 2012 against Italy, world champions in 2014, semi-finalists in 2016 in France."
"A very successful era which tells you a lot about Jogi Low and his what he has achieved. I think the German team have a good chance in the Euros this summer, they have got experienced players, international players who are playing in the Champions League final or played in the semi-final, they have got young players who are dynamic and ambitious. They have got a very good team, what happens in the end, we'll see."
Q. Could there maybe be some problems in defence?
Philipp Lahm: "There as well, with Antonio Rüdiger, for example, who is playing himself into very good form at Chelsea under Thomas Tuchel, he can stabilise things there. We have got good defenders. The question is how the team can develop from game to game over the course of the tournament. They have to really perform from the first game on because the first game is against France and that's a really tough start."
Q. How do you develop and maintain such a winning mentality?
Philipp Lahm: "It starts early. I joined FC Bayern early on and at Bayern it's all about winning. From a young age, winning is everything. Winning games, asserting yourself. It depends on which team you're playing for but when a new player joins Bayern, they pick up this wining mentality straight away because they are surrounded by players who only care about winning. That nurtures a winning mentality."
Q. Robert Lewandowski has improved so much, how good can he become?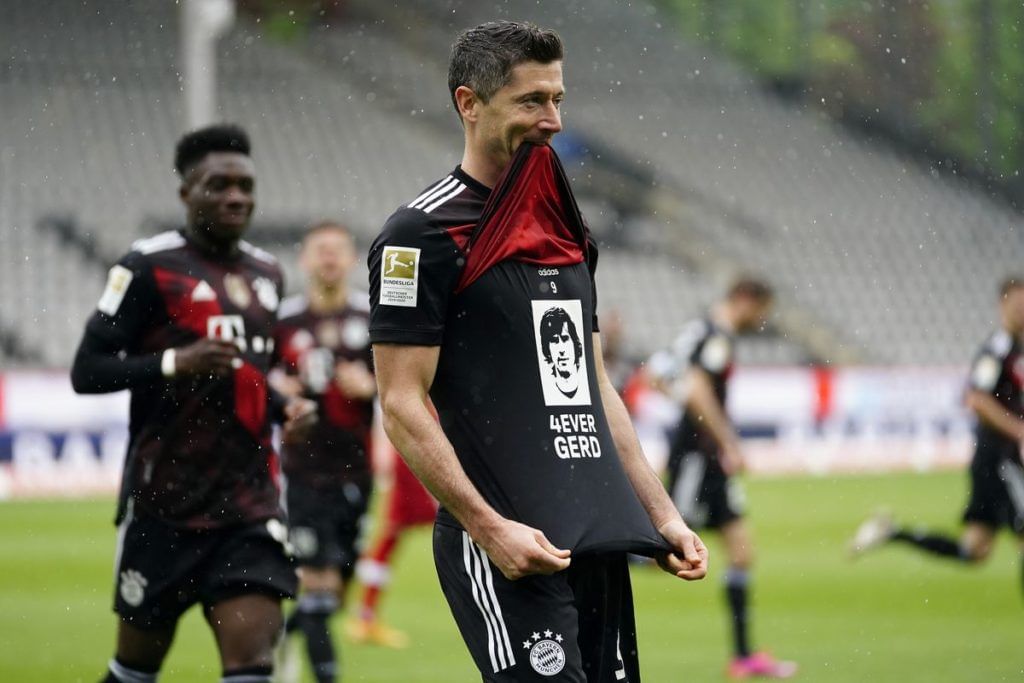 Philipp Lahm: "There'll come a time when it's difficult for him to improve anymore! He's at an absolutely top level, it's tough. When you look at his goal return, I don't know how much more room for improvement he's got, it'll be difficult! His development in the last few years at Bayern and his steady improvement, also at Dortmund, at the beginning he didn't always play, he had to break through there. Then he came to Bayern. The improvement that he managed… at the start he was a classic striker, he thought about himself a lot and thought about how he could establish himself. Now he's really a team player, that's clear when you see him play."
Q. How well will he be able to adapt to the new coach's game?
Philipp Lahm: "I think Julian Nagelsmann can play with a target man. Robert is someone who is happy to drift into wide positions but his absolute strength is his goal return, that's clear. You can see that in his numbers. Robert Lewandowski, with almost 40 goals to his name this season, as a coach you can't ignore him, you have to find a place for him in the team. Especially together with Thomas Müller who plays in and around the number nine, it looks like a perfect combination."
For more updates, follow Khel Now on Twitter and join our community on Telegram.