The veteran striker has received a call-up after a gap of six years.
Karim Benzema has been called up to the France national team for the upcoming UEFA Euros 2020. The inclusion of the striker has come as a shock, since the player did not get picked for the UEFA Euros 2016 and FIFA World Cup 2018. France manager Didier Deschamps has taken a huge risk by recalling the striker who was overlooked due to his role in a scandal involving compatriot Mathieu Valbuena. 
The 33-year-old is definitely a huge divider of opinions but one cannot deny the quality he will bring to Les Bleus. Moreover, there are several factors that suggest this is a calculated move from Deschamps, which can bear fruits in the continental showpiece.
However, which are these factors that suggest Karim Benzema will solidify France's chances at the Euros? What do the stats and Benzema's recent performance say? Here is a look at why recalling Karim Benzema to the France national team is a risk worth taking:
4. Competition with Olivier Giroud
Benzema's call-up by no means ensures that he will start the games right away. Olivier Giroud will have a claim on the starting position, as was the case during 2018 FIFA World Cup. However, Deschamps understands that the former Arsenal striker has had a tough time at Chelsea. He said in an interview that, "Giroud has been in a difficult situation in his club since February. That is a fact."
Giroud has struggled for game time since Thomas Tuchel's arrival at Chelsea. But a goal every 100 minutes in the Premier League and Champions League this season is stronger than Benzema's ratio of a goal every 130 minutes in the La Liga and Europe.
3. Karim Benzema's rich form
The Frenchman is aging like a fine wine. He has been instrumental for Real Madrid in the 2020-21 season despite being 33-years old. The Frenchman has been the most reliable source of goals for Los Blancos in a season of ups and downs. 
The forward has contributed 30 goals and nine assists in 46 appearances in the last season. In comparison, Giroud has merely scored 11 goals in 31 overall appearances. The other option to play as a center-forward, Wissam Ben Yedder has scored 22 goals and made nine assists in 41 games.
Stats justify Benzema's inclusion and he will carry that form into the Euros. He is the most in-form striker in the squad. The partnership with Antoine Griezmann and Kylian Mbappe could spell trouble for oppositions.
2. A risky but important decision
Zinedine Zidane was extremely chuffed for Karim Benzema after realizing that he will represent France at the Euros. The decision to include him despite the lingering differences between the players is a risky move but one that could help Les Bleus go one more step this time.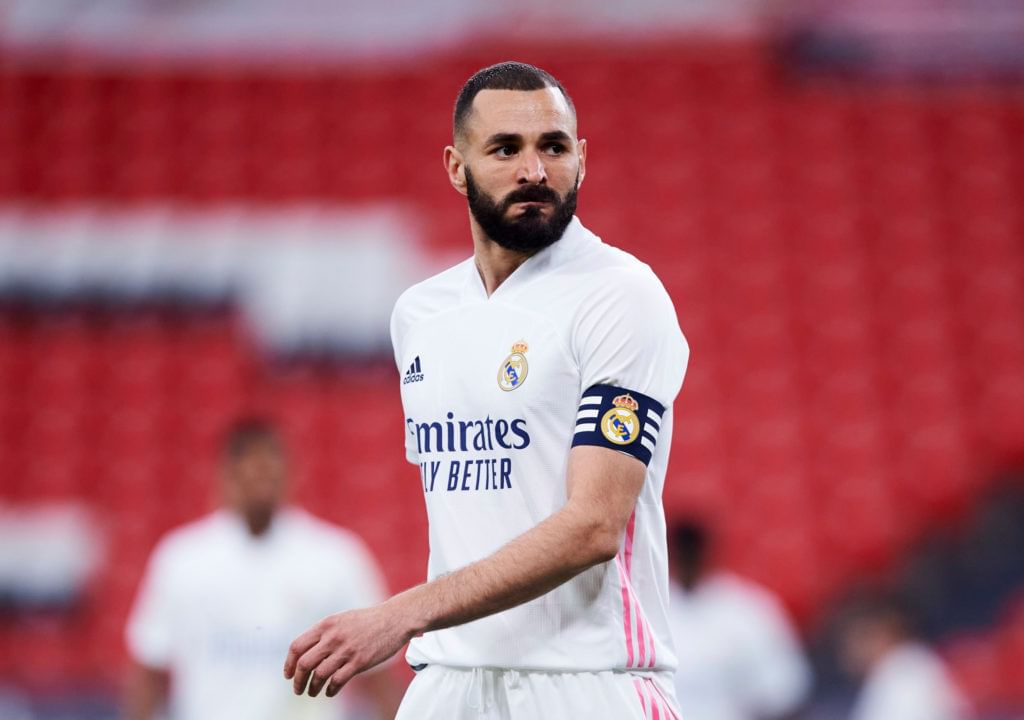 France missed out on the trophy after losing to Portugal in the last edition and must put their differences aside to come together for a bigger cause. Mathieu Valbuena expressed that he was indifferent to Benzema's inclusion (despite their turbulent history) if the team can benefit from his involvement.
Back when France won the 1998 FIFA World Cup, the popular slogan "black, blanc, beur" (black, white, Arab) summarized the coming together of a divisive nation. Perhaps this is history repeating itself. Players and management coming together in a unified stance to fight for a bigger cause. 
1. The difficulty of the task
France will not have it easy when the tournament starts as they are part of the 'group of death'. The Group F involves Hungary, Germany, Portugal and France. Les Bleus will need Benzema's influence upon facing former teammates like Toni Kroos and Cristiano Ronaldo.
Moreover, Karim Benzema can also elevate the playing style of Mbappe and Griezmann. The wing forwards tend to come centrally and Benzema can play the role of a False No.9 allowing them room by falling back. Giroud also played this role well at the 2018 FIFA World Cup.
Didier Descamps now has to take a tough call and decide which player to start. It will largely depend on the type of game plan the tactician thinks of. Having said that, the striker's involvement could be the catalyst the French national team is looking for ahead of the Euros. 
For more updates, follow Khel Now on Twitter, Instagram and join our community on Telegram.