India will face the 2022 World Cup hosts in the third round of the qualifiers on June 3.
Ahead of the FIFA World Cup qualifiers in June, Qatar has announced its 24-man squad. The Crimsons will be facing India and Oman – playing their first qualifier matches since December 2020.
Despite having already qualified for the World Cup as the host nation, Qatar isn't holding back. They've named their strongest possible squad and look determined to finish their qualifiers campaign on a high note. Let's take a look at how Felix Sanchez's squad shapes up ahead of the matches in June.
Goalkeepers
The Crimsons have named five goalkeepers in the 24-man squad hinting that Sanchez could look to switch things up in the World Cup quailifers. Veteran goalkeeper Saad Al Sheeb is the first name on the list.
The 31-year-old has made 73 appearances for the national team, keeping two clean sheets in Qatar's last five competitive games. The Al-Saad custodian's reflex, shot-stopping ability, distribution awareness and experience make him the prime candidate to start the upcoming games.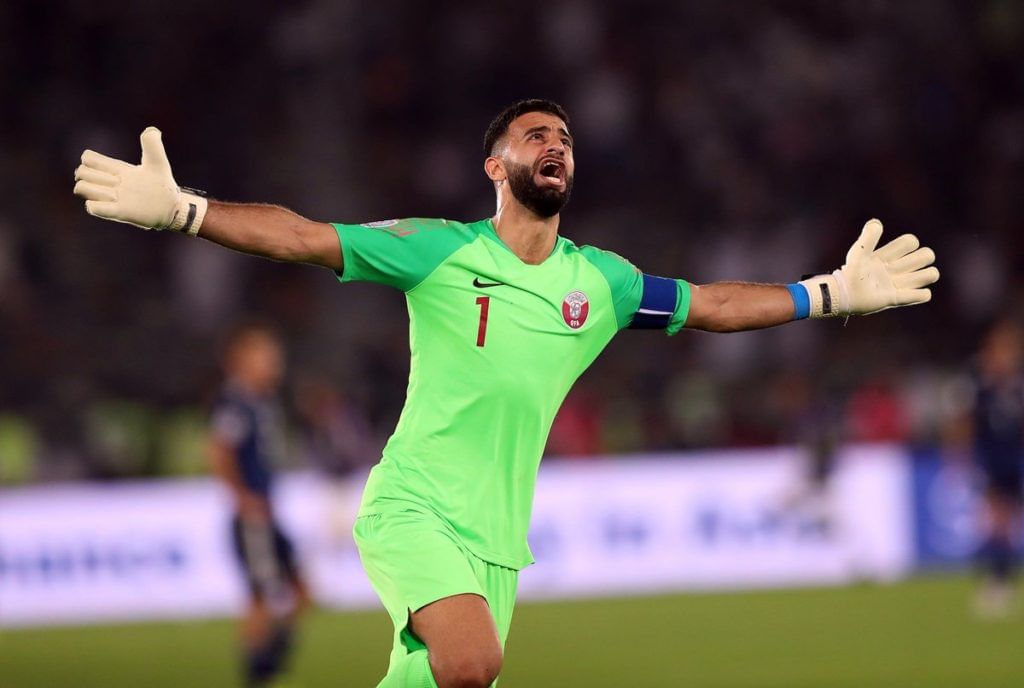 Al Sheeb is also the most experienced goalkeeper chosen in the squad. The three remaining custodians are all relatively young, looking to gain experience with the national team. Al-Sadd second-choice goalkeeper Meshaal Barsham may hold the same position in the national team too.
In a last-minute add-up, Yousef Hassan was included in the Qatar side for the qualifiers. The 25-year-old has made eight appearances for the Crimsons in his career. He's the first choice keeper for Al-Gharafa, but is likely to be the third-choice keeper for Qatar.
A towering, swift goalkeeper with good reflexes, he was probably added in the squad for the experience of the qualifiers rather starting games.
A proactive young goalkeeper – he could be rewarded with a start against India for his hard-working nature. Mahmud Abunada, Salah Zakaria and Yousef Hassan are unlikely to be used.
Defenders
The Crimsons have also opted to go with their strongest defensive players possible. Captain Abdelkarim Hassan should be the first player on the team sheet – being their leader and driving force on the left. Pedro (aka Ro-Ro) is one of their biggest attacking threats and is likely to start both games at the World Cup qualifiers to cause trouble in the right side.
Sanchez's favorite centre-back Bassam Al-Rawi and Boualem Khoukhi should also start in the qualifiers, being the focal point of their defence. Homam Ahmed, Tarek Salman and Salem Al-Hajri will tussle for the third sport in the back-three.
Qatar are likely to rotate their defensive line for both games – meaning a lot of experimentation could take place. Pedro & Hassan are likely the only ones to possibly start both games – while Sanchez could even revert to a back-four for the India game to add a more attacking thrust.
Midfielders
Qatar's midfield line consists of a number of quality players. The Crimsons have called up all their best midfield stars and will probably rotate their team heavily for the two remaining matches. The most-capped star Hassan Al-Haydos, however, should feature in both games as he's the heart of their attack.
With over 135 appearances for the Crimsons, Al-Haydos perfectly knows how to play in Sanchez's style. The 30-year-old possesses a impressive left-foot, capable of creating chances on the go. Al-Haydos' ability to create with his brilliant through balls, set-piece delivery and goalscoring ability makes him a huge threat.
Those to start with him, however, is up for debate. Assim Madibo is a rough & tough defensive midfielder, who has often played against more attack-minded opponents. Similarly, Karim Boudiaf is also more defensive-minded and more like a ball snatcher in midfield.
It remains to be seen whether Qatar plays either defensive midfielders against India or Oman. Abdulaziz Hatem should also be that tenacious box-to-box midfielder who helps to keep up a high tempo in the attack. Abdullah Al-Ahrak has also recently emerged as a clever, creative midfielder who adds an unpredictable factor to the squad.
Felix Sanchez should also rotate Mohammed Waad, Yusuf Abdurisag and Khaled Muneer in and out of the team – either as starters or substitutes. Sanchez has enough firepower in midfield to come up with a variety of options and change his system as well – while maintaining that menacing threat all the same.
Forwards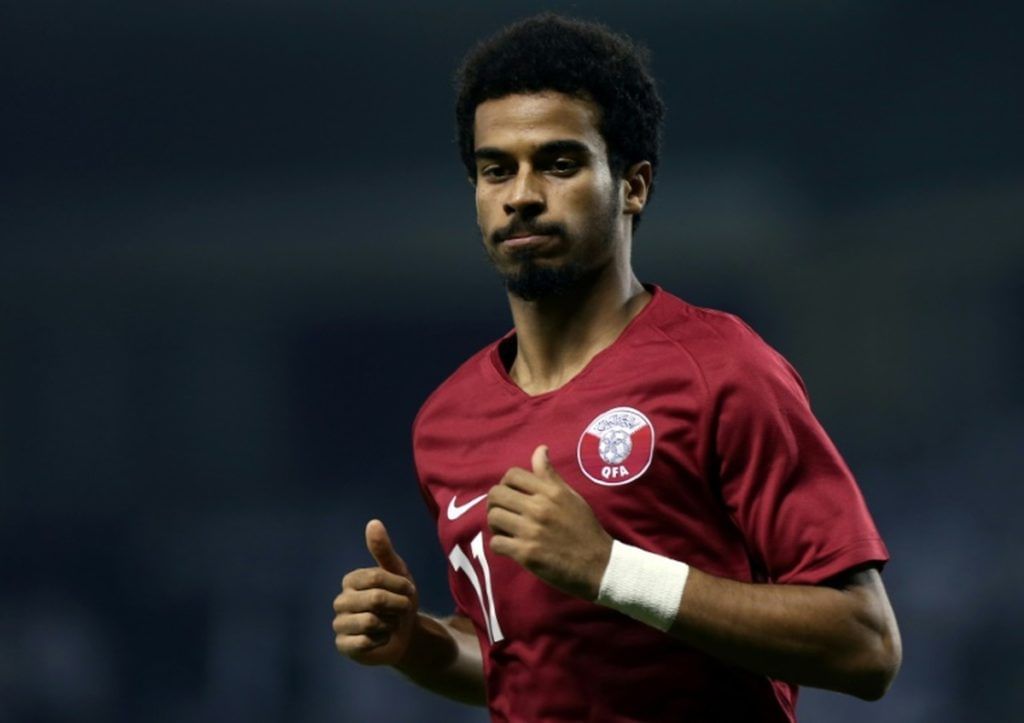 Qatar's forwards are arguably the most dangerous element about the team. Almoez Ali will be the first on the team sheet at the World Cup qualifiers after having scored 29 goals in 59 appearances for the Crimsons. His incredible pace & brilliant finishing ability makes him a nightmare for any side. Akram Afif is back into the squad after enjoying a brilliant season with Al-Sadd.
The 24-year-old scored five goals and registered eight assists in 11 Qatar Stars League appearances for them. A menacing winger who can operate in multiple positions in attack, Afif's movement & efficient final product make him an important part of Qatar.
Ahmed Alaaeldin and Mohammed Muntari are the two experienced candidates in their forward line. Alaaeldin had seven goal contributions (three goals, four assists) in the Qatar Stars League last season and is a feisty forward. Muntari is turning out as the new crown jewel in Sanchez's system.
He scored the goal in the 1-1 draw against the Republic of Ireland in March. He also scored five goals in 20 appearances in the Qatari top flight league and enjoys great chemistry with Almoez. Sultan Al Break is another impactful forward option for the Crimsons – who possess a unique forward line going into the games.
For more updates, follow Khel Now on Twitter, Instagram and join our community on Telegram.