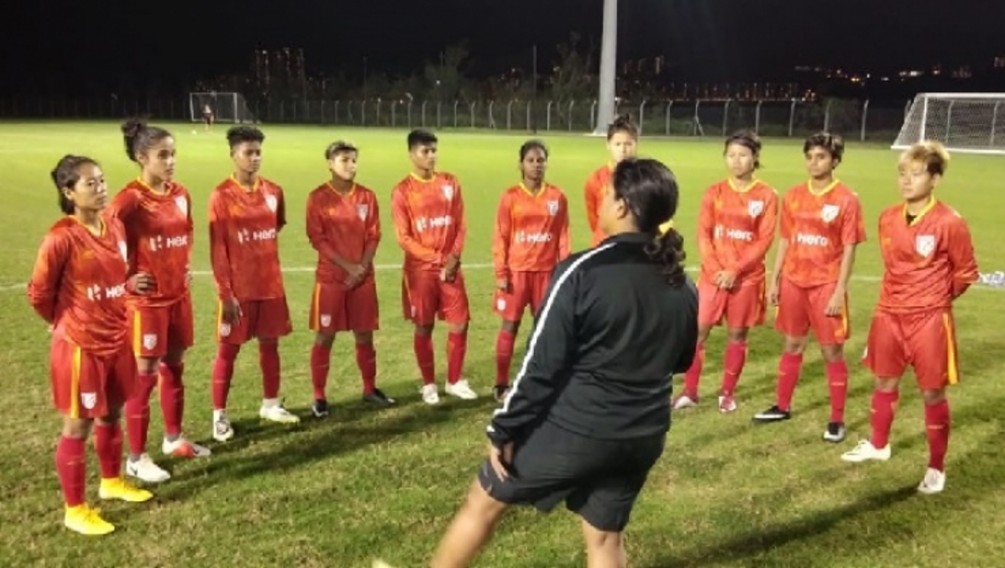 We aim to keep the winning momentum alive- Maymol Rocky
The Indian women, after beating Hong Kong in two successive Friendlies will now be playing Indonesia in Indonesia on January 27 and 30 respectively.
Ahead of the Indian Senior Women's team's clash against Indonesia on January 27, 2019, Head Coach Maymol Rocky dubbed the forthcoming tour to Indonesia as an opportunity to keep the "winning momentum alive."
"We play for a win in all matches we play. Against Indonesia we will be playing for the win as well. We aim to keep the winning momentum alive," said Maymol.
The Indian Women are preparing for the Tokyo 2020 Olympic Qualifiers Round 2, and had earlier defeated Hong Kong 5-2 and 1-0 in friendly matches in Hong Kong.
"We learned a lot from matches against Hong Kong, and they gave us a chance to experiment tactics in a competitive environment," she maintained.
"But every team is different and Indonesia will come with their different challenges. Such challenges are significant in the process of the evolvement of any team. We like to be challenged as that's the way you learn," she explained.
---
ALSO READ
---
"We were stretched to our limits in the second match against Hong Kong. It helped us to right our wrongs,and play in a compact manner. Narrow results are mentally taxing, and most importantly, you need to be on your toes to see the match through," she quipped.
Dangmei Grace who scored two goals against Hong Kong in an emphatic 5-2 victory maintained that Indonesia will be "a tough opponent."
"We will have to be on the top of our game if we are to beat them. Indonesia are not an easy side and they are very quick on the counter,' the nippy Grace explained. "These matches are helping us in preparing for the second round of the Olympic Qualifiers, further aiding our development," midfielder Indumathi Kathiresan, said.
Published: Sat Jan 26, 2019 07:35 PM IST