There are several young gems that can be bought and developed into superstars of tomorrow based on their potential.
FIFA 20, the latest entrant in Electronic Arts' one of the most renowned gaming franchises was released across all platforms on September 29, 2019. The gamers and footballers alike rushed to get their hands on the game and enjoy the immersive experience that is brought to the table by the different playable modes within the game.
One of the oldest and most passionately chosen game modes is the Career Mode, where one plays as a manager of any club of their liking and work towards guiding them to the glory by managing transfers, developing young academy players and dealing with administrative issues off the pitch.
Career Mode allows the user to be in control of every action the club takes on and off the pitch and the most interesting part is the ability to scout young players and sign them to the roster. Therefore, we have shortlisted the five players that you should buy at the cheap while they are young because these are the prospects that would go on to become superstars of tomorrow.
*Note – CR stands for Current Rating and PR stands for Potential Rating
Erling Braut Haland ( RB Salzburg ) : CR 75 – PR 87
Erling Braut Haland is one of the hottest properties in European football at the moment and his stats justify the air of excitement. In 11 appearances this season, the 19-year-old has scored a whopping 18 goals and made five assists. The RB Salzburg forward is set for greatness and possesses all the skills that form a complete striker.
He is a very exciting prospect in FIFA 20, as his potential rating can reach 87 overall, from the 75 base rating that he is gauged at. Needless to say that overall can be stretched into the 90s with proper game time and focused development.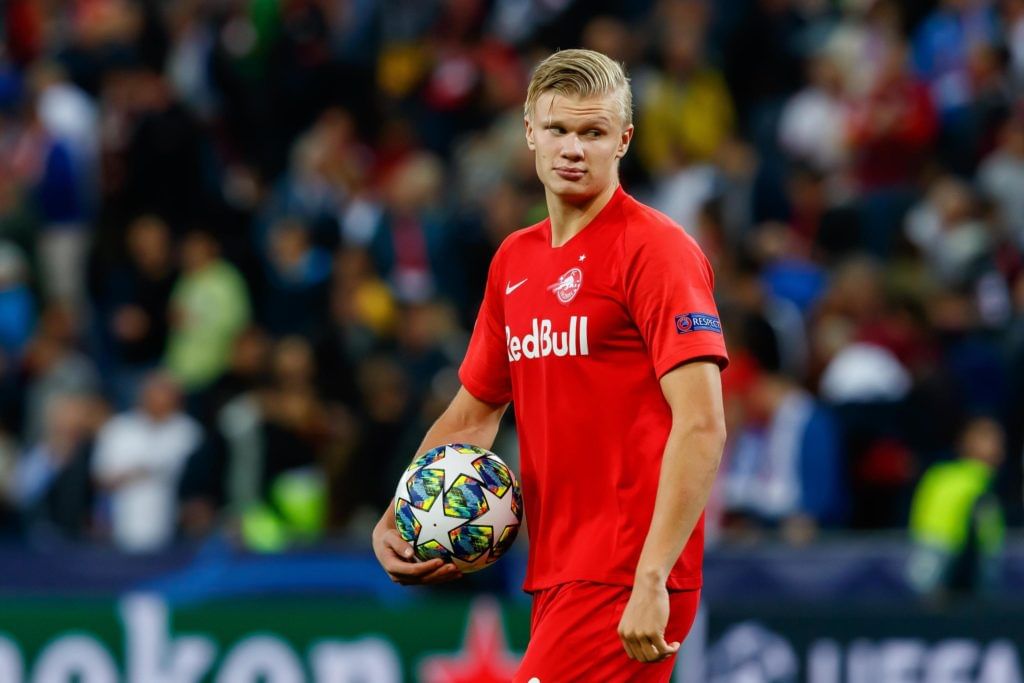 The Norwegian is compared to Zlatan Ibrahimović due to his height and goal-scoring abilities
At a price tag of €11m at such a young age, he is one of the players that should be bought early in the mode, as his value will only shoot up with every passing season. He is also a left-footed striker, which is a rare commodity in itself.

Kai Havertz (Bayer Leverkusen) : CR 84 – PR 92
The technically gifted German, Kai Havertz is one of the best midfielders in the Bundesliga. At 20-years-old, the Bayer Leverkusen player has bags of potential and room to grow. With an overall rating of 84 to begin with, he should slot in any starting lineup with ease.
One of Bayer Leverkusen's main man on the field
His potential rating is gauged at a massive 92, which is the highest for any midfielder in the game. With some focused development, his overall ratings could even rise to a 94-95 region. His base value in the career mode is €34m and takes home a €70 thousand wage. Expensive, but definitely worth it in the long run.
Rhian Brewster ( Liverpool FC ) : CR 64 – PR 84
Liverpool fans are aware of the raw quality Rhian Brewster possesses in his locker and is slowly making a name for himself in cup competitions. The 19-year-old striker has immense potential in real life, which also reflects in his representation in FIFA 20. While his base rating is a meagre 64 but that should not deter managers of big teams from signing the player who has the ability to jump 20 ratings to 84 overall.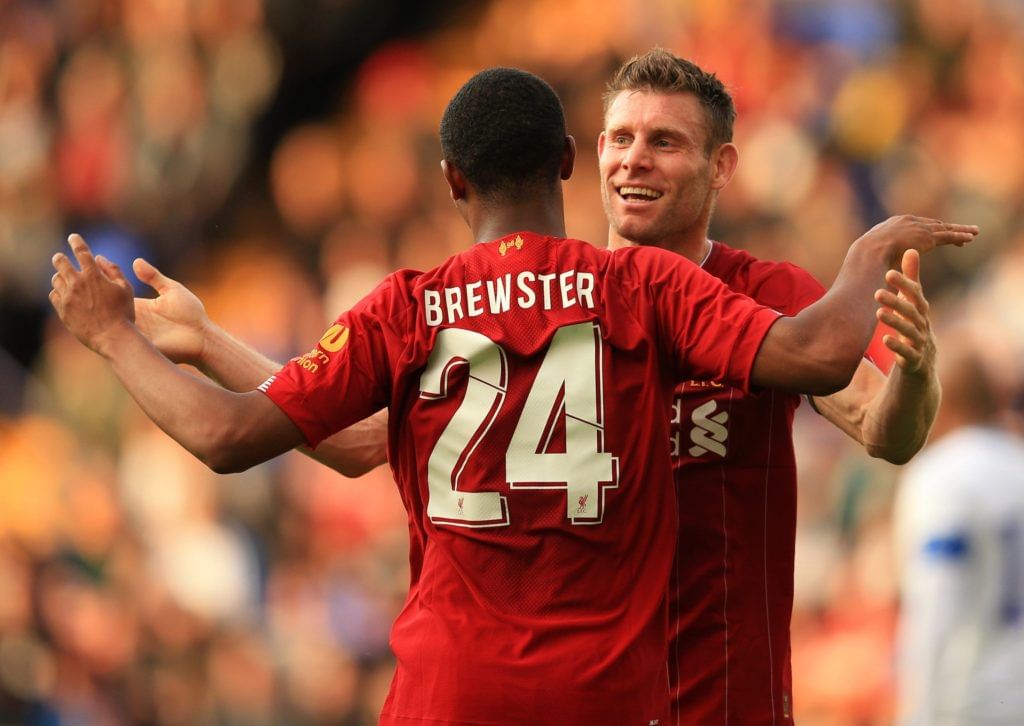 The striker is often hailed by the Reds boss Jurgen Klopp
Moreover, he could also be a fantastic option for the managers that are undertaking the "road to glory" approach; where they take over a second or a third-tier club and attempt to guide them to the top step-by-step. His transfer value of €975.000 and a wage bill of €10.500 makes him an easily recruitable target, who could fulfill the striking role for the rest of the Career Mode.
William Saliba (AS Saint Etienne) : CR 71 – PR 88
William Saliba was signed by Arsenal in the summer transfer window from Ligue 1 outfit, AS Saint-Étienne and was immediately sent back for a season-long loan. The young centre-back is highly rated and will join his parent club at the end of the season, while he continues to develop.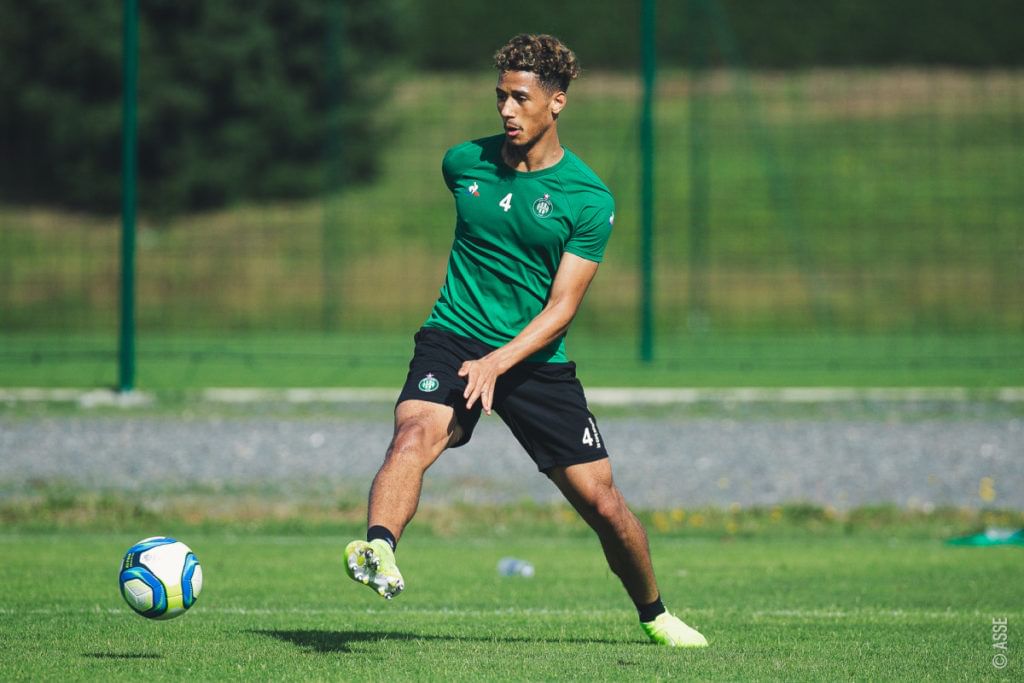 Getting hands-on him will be impossible for the first season
The 18-year-old has a base rating of only 71, but being "an exciting prospect", his potential rating can reach the 88-89 overall mark, which is a massive jump, and could even touch the 90-mark with a more focused development. His transfer value of €1.8 million makes him easy to recruit as well.
Mason Greenwood (Manchester United) : CR 67 – PR 87
Manchester United may be in a slump but their fans are particularly upbeat about a generational academy talent in Mason Greenwood, who has already become a regular in the senior team setup of Ole Gunnar Solskjaer. The manager himself has hailed the young striker as "one of the best finishers he's ever seen."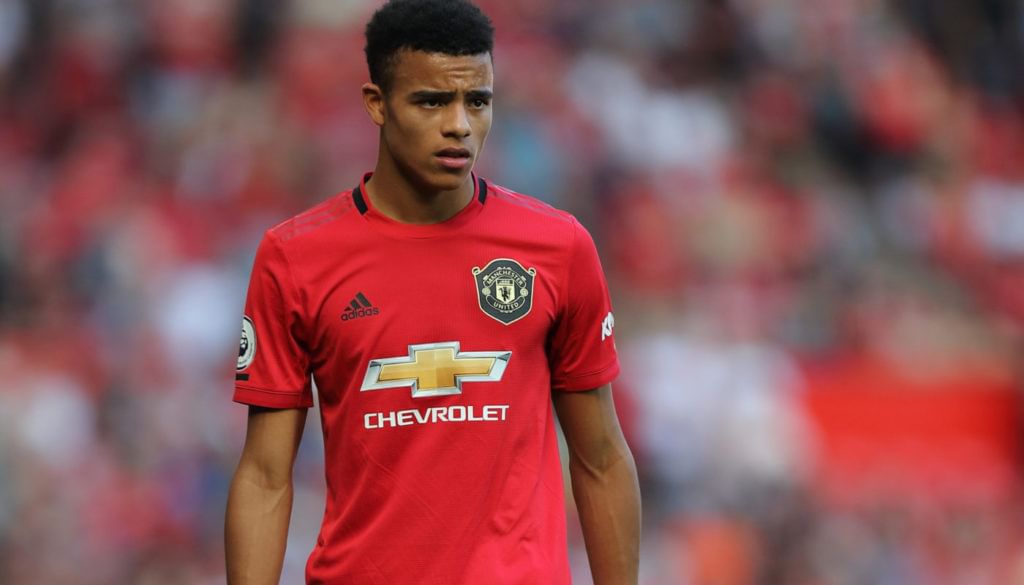 A good third or a fourth strike back-up option for any team
At 17-years-old, the striker is marked at a low rating of 67 but has the potential to jump a massive 20 points to 87. With proper game time and training, Greenwood can touch the 90 overall mark as well, which makes him a really desirable transfer target.
One could add him to their roster without punching a hole in their transfer budget while managing cash-strapped teams as well, as the young forward is only valued at €700 thousand at the start of the Career Mode.