The reigning champions have lost many key players of their title-winning squad in the summer.
Following their maiden I-League title-winning season, Chennai City FC are now preparing to defend the crown in the upcoming campaign. A revelation of sorts, the Chennai City side saw their I-League dreams come true last season, as Akbar Nawas completely transformed their gameplay, making them one of the most feared teams in the nation.
However, since then, many things have changed for the Lions – who saw several stars leaving them in the summer, followed by disappointing displays in both the Durand Cup and Sheikh Kamal International Club Cup 2019. Thus, a rather tumultuous summer break could see them struggle this campaign.
Last Season's Performance: Champions

Reminiscent of a Leicester City side that won the Premier League in 2015, Chennai City FC came out of seemingly nowhere to win the I-League dramatically on the last day of the season. Akbar Nawas and former assistant coach Jordi Villa's persistence and hard-work drove their side to finishing above East Bengal in the table in style. The southerners scored an immense 48 goals last season, with their dominant front three (Pedro Manzi, Nestro Gordillo and Sandro Rodriguez) contributing the majority of them. Chennai City FC also reached the semi-finals of the Super Cup, before losing out to eventual champions FC Goa.
Pre-Season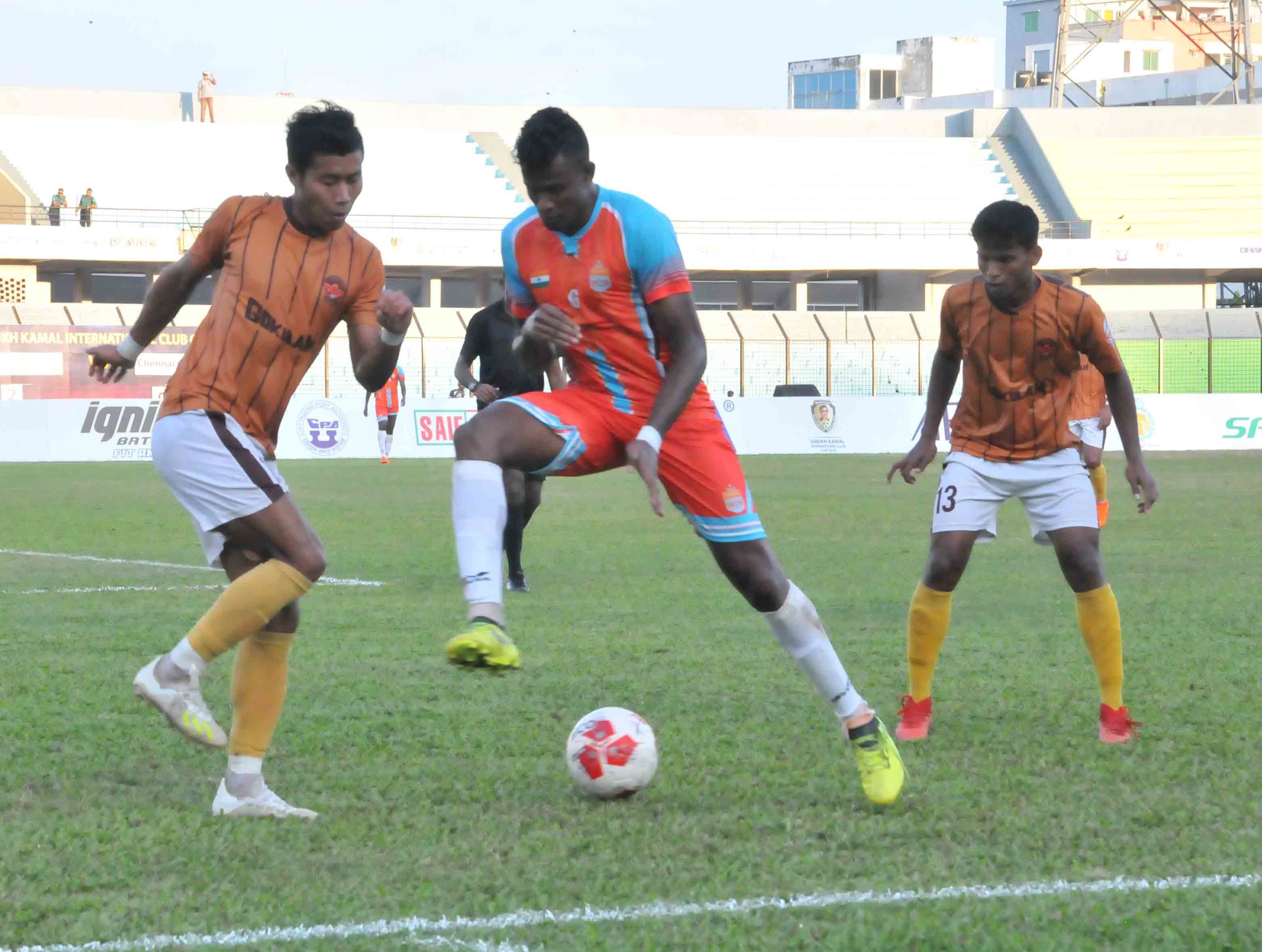 Chennai City FC lost all their games in the Sheikh Kamal International Club Cup in Bangladesh
The Lions played the Sheikh Kamal International Club Cup as part of their pre-season preparations. However, the tournament did not go as expected, as they lost all three of their games. The opening game of the tournament was played against Malaysian club, Terenganu FC , who defeated the I-League champions 5-3. Chennai City would go on to lose their following two games against hosts, Bashundra Kings and I-League rivals Gokulam Kerala, before being knocked out of the tournament.
Coaching Staff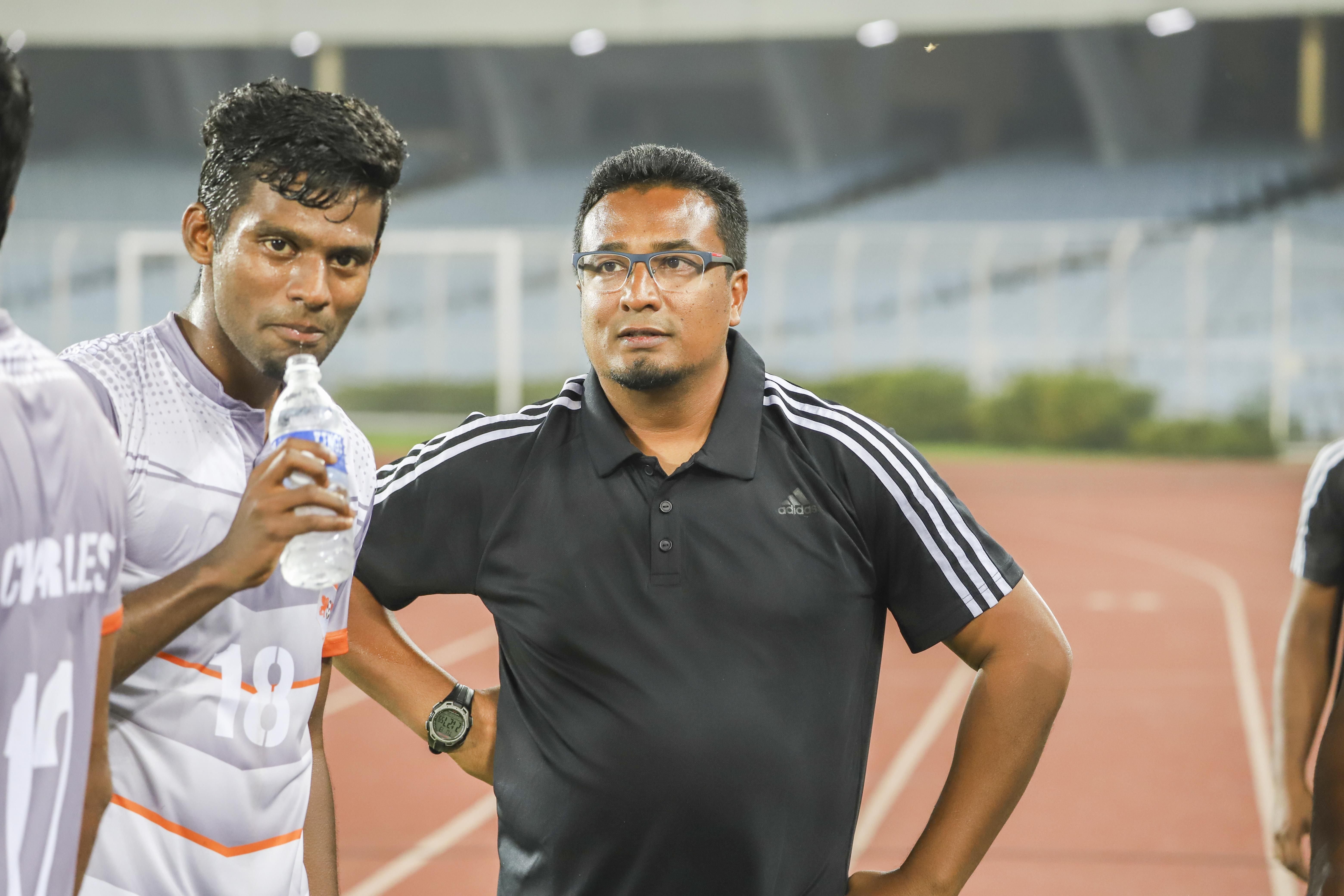 Nawas revolutionized Chennai City FC's gameplay last season
Unsurprisingly, Chennai City FC have stuck with their Singaporean head coach, Akbar Nawas for the 2019-2020 season. Nawas along with Jordi Villa, his former assistant coach, revolutionized the way the club went about their business, looking to sign local talent to complement their foreign contingent. The result was a side that played nearly irresistible football, almost every game.
It will be very interesting to see if the tactician can steer clear of the troubles that befell city counterparts Chennaiyin FC's head coach John Gregory, following their own title-winning campaign in the ISL.
Transfer Dealings
Ins:
Chennai City FC brought in Katsumi Yusa from NEROCA FC, to the club in the summer. The Japanese midfielder has had an eventful start to life for them, with a goal and a red card to his name in his first two appearances for the side. Along with him, 29-year-old winger, Fido Miranda was also brought in. Nawas will be hoping that the Spaniard can emulate the success that his compatriots have had at the club. Syed Pasha was the third signing for the club. The 19-year-old forward signed from Chennaiyin B and is most definitely one to look out for in the forthcoming campaign.
Outs: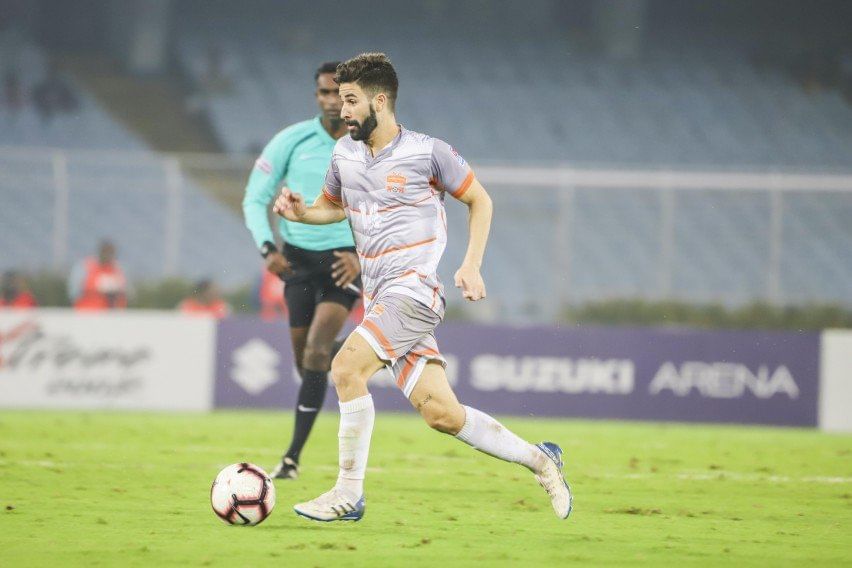 Nestor Gordillo has arguably been the most high-profile exit from Chennai City FC in the summer
Chennai City FC have had a particularly hard summer with outgoing transfers this time around. To be specific, the departure of Nestor Gordillo to Hyderabad FC in the ISL left a bad taste in the mouths of everyone involved, with allegations of tapping up surrounding the whole transfer. Along with the Spaniard, Edwin Sydney Vanspaul, Jozef Kaplan, Tarif Akhand, Alexander Romario Jesuraj, Michael Regin and Gaurav Bora from the title winning team have also left the club.
Squad
Goalkeepers
N. Garcia, K. Thaufiq, D. Jerome, T. Standup.
Defenders
S. Alam, P. Mariyadasan, S.K. Gopalakrishnan, Kiran Das, R. Eslava, A. Kumar, C. Cletus
Midfielders
Vijay N, S. Eugene, S. Boopathi, S. John, R. Soosaidimai, S. Rajapandi, J. Francis, L. Mithran, V. Thomas, A. Cader, K. Yusa, P. Raju, M. Thangalakath, C. Lourdusamy, K. Govindswamy.
Attackers
S. Rodríguez, A. Mohaideeen, S. Pasha, R. Singh Pandre, V. Kumar Velmurugan, M. Kumar Gajendran, P. Manzi, F. Miranda.
Formations & Tactics
Chennai City FC have primarily operated in a 4-2-3-1 formation in pre-season, with Pedro Manzi playing as the lone striker. Katsumi Yusa will most likely take up his position deep in midfield and will give the side a base from which they can build. Mashoor Shereef will also play in midfield and has proven his worth with two goals in pre season. Sandro Rodriguez will reprise his role on the left side of midfield, while Ranjeeth Singh and Sriram Boopathi round off the midfield.
Eslava, Ajith Kumar, Charles Cleetus and Mariyadasan will form a fairly settled back four, with Nauzet Garcia under the bar.
Sandro Rodriguez and Perdo Manzi combined very well in the previous season and will look to carry on where they left off. Combine that with in-form Shereef and Chennai City should not be short of goals this season.
Yusa will be charged with bringing quality to midfield and very crucially posing as one of the most experienced players in the squad.
Strengths
The strength of Chennai City FC lies in their attack. The southerners have two of the I-League's most lethal goalscorers, who seem to be in good nick coming into the season. Despite losing a large number of players to the ISL, Akbar Nawas will be quietly confident of a good campaign, given the fact that he has managed to keep hold of his star Spaniards.
Weaknesses
Chennai City FC have let go of a large number of key squad members in the summer. While they still seem to have been able to keep it together in attack, 10 goals conceded in three pre-season games is not something to write home about. Nawas will have to get his side working as a unit, if they are to repeat their feat from the last campaign.
Fixtures:
Chennai City FC fixtures for I-League 2019-20 season
Players to Watch
Sandro Rodriguez
The Spaniard scored nine goals and provided seven assists in the I-League last season and was crucial to the maiden title win of Chennai City FC. Rodriguez has opted to stay with the reigning champions for this campaign and will be hoping to continue his form and link-up with his compatriot, Pedro Manzi, this season as well.
Pedro Manzi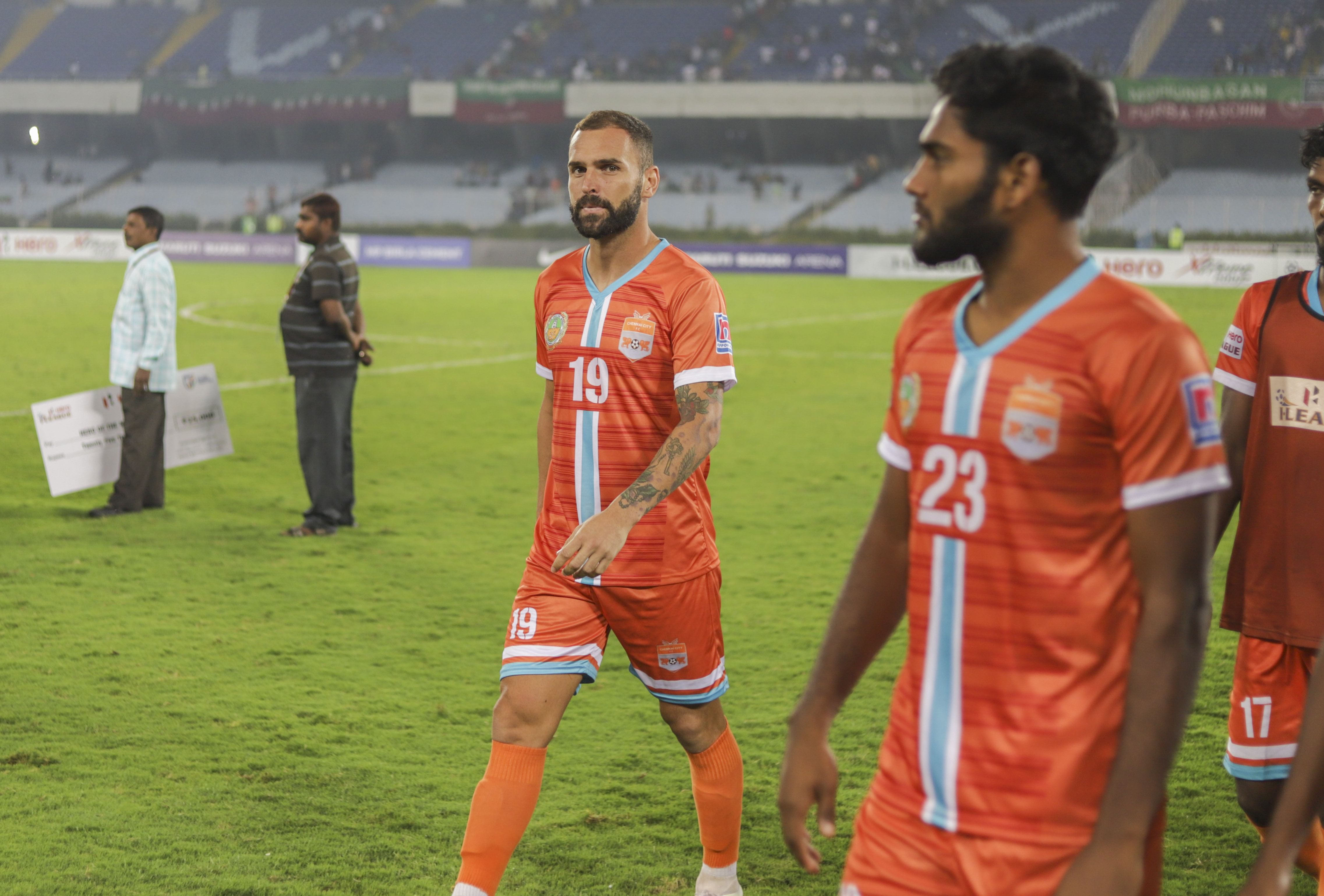 Pedro Manzi is arguably the most lethal striker in the I-League
21 goals and two assists meant that the Spaniard was the I-League's top scorer last season. Manzi looks to have picked up where he left off last campaign, with two goals in the club's pre-season campaign. Quite a scary prospect for I-League defenders.
Katsumi Yusa
The 31-year-old Japanese midfielder will he crucial to any title push his side can put together this season. With a plethora of experience, Yusa will go some way to replacing the quality the Lions have lost in the summer.
What to Expect
If Akbar Nawas can inspire the dressing room like he did last season, there is no reason why Chennai City FC cannot emulate their success from the 2018-2019 season, particularly if the likes of Manzi and Rodriguez are on song. However, the large amount of quality that has left the club could prove detrimental in the long run.