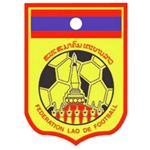 0-1
FULL TIME-
Blue Tigers gets very important victory against Laos away from home . Jeje Fanai scored all important goal from Udanta Kuman Assist .
93′WHAT A CHANCE FOR LAOS ! Kim header just goes wide .
90′ 3 MINUTES OF ADDED TIME .
89′ Last substitution for India as Alywn George comes in to replace invisible Rafique
87′ CHANCE – Weak defending from India as Laos player able to take shot after very good goal kick from their GK .
82′very bad tackle by Laos Captain Kampheng and he gets yellow card for it .Udanta Kuman again break out on counter with his pace which force Kampheng to foul him badly .
77′ Seityasen seems like twist his knee and he is getting treatment in sideline meanwhile Laos players are trying to test Gurpreet Singh Sandhu more .
75′ Laos is pushing hard for equalizer here as they are trying to win all battles in midfield.
70′ Substitution for India as Sumit Passi replaced goalscorer Jeje.
56′Joy for Indian fans as they get important goal.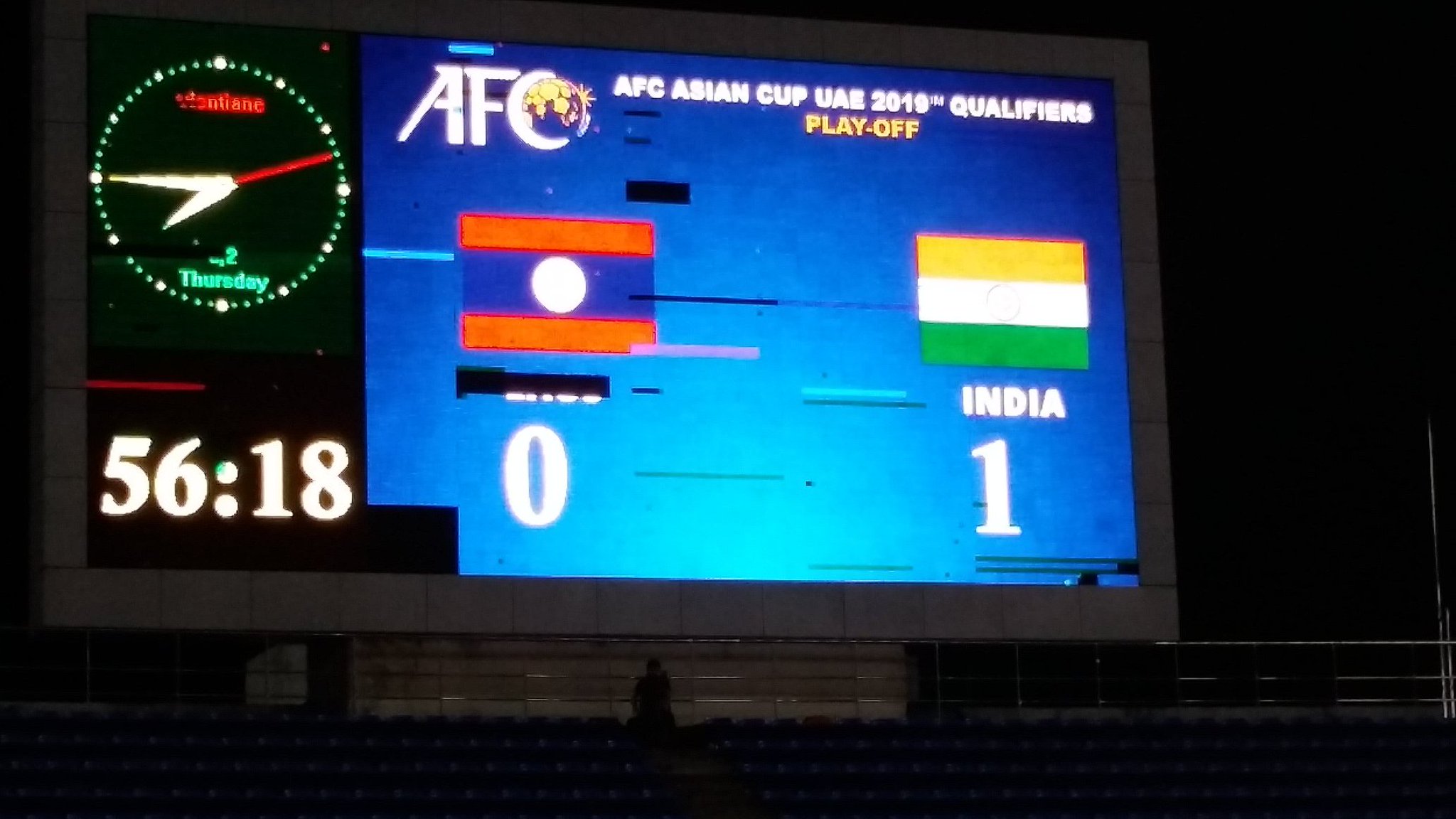 51′ GOAAAAAAALLLLLLLLLL!! Brilliant Cross from Udanta Kuman to find Jeje who finish it well from his header.

46′ Half time substitution for India as Seityasen Singh comes in for Halicharan.
Half Time in Laos – As excepted Indian team had more possession but they not able to utilized it as Blue Tigers were pathetic in final third. Eugeneson got few chances from outside the box but he was not able to find accurate finish .
44′ EUGENEEEE…. Eugeneson with Acrobatic effort from top of the box which just goes wide .
43′ Best chance of match for India — Eugene shots from top of the box but it just sails over the bar.
42′ Udanta Kuman again with his quick feet beat his marker as he passed to Jeje who tried to find Sunil Chettri in Box who was muscled by defenders .
36′ There is decent support for India.
There's support for India too. #IndianFootball #BacktheBlue #LAOvIND @theafcdotcom pic.twitter.com/H1NAJpu90k

— Indian Football Team (@AiffMedia) June 2, 2016

34′ Udanta Kuman got pass his marker with his blazing pace but not able to take the shot on goal as defender make last time tackle .
29′ Sunil Chettri is dropping deep to get ball as Rafique is not able to connect midfield with forward line
27′ Laos getting majority of the ball in midfield as home fans cheering their team for every move Laos players are doing Indian Half
25′ Lovely overlapping run by Matee as they beat the Indian midfield with ease as he puts a whipped ball in. But Rafique is in the way as he clears with a diving header.
17′ Sunil flicks one forward to Jeje with only the goalie to beat with Udanta too at his side. BUT OFFSIDE! THAT WAS CLOSE.
7′ JEJE! He was almost through there with the goalkeeper and a defender to beat. BUT OFFSIDE. This was after Chhetri had played him in.
2′ Lyngdoh with a snapshot from a throw in that Chhetri flicks back to him. But wayward from the midfielder there
1′ kick off in Laos , India is playing in blue which is their home color.
India XI: Gurpreet (GK); Narayan, Arnab, Sandesh, Rino; Eugene, Rafique, Holicharan; Sunil, Jeje, Udanta
Namastey and Welcome to Khel Now LIVE commentary as India is playing against Laos in the first leg of the crucial AFC Asian Cup Qualifier.