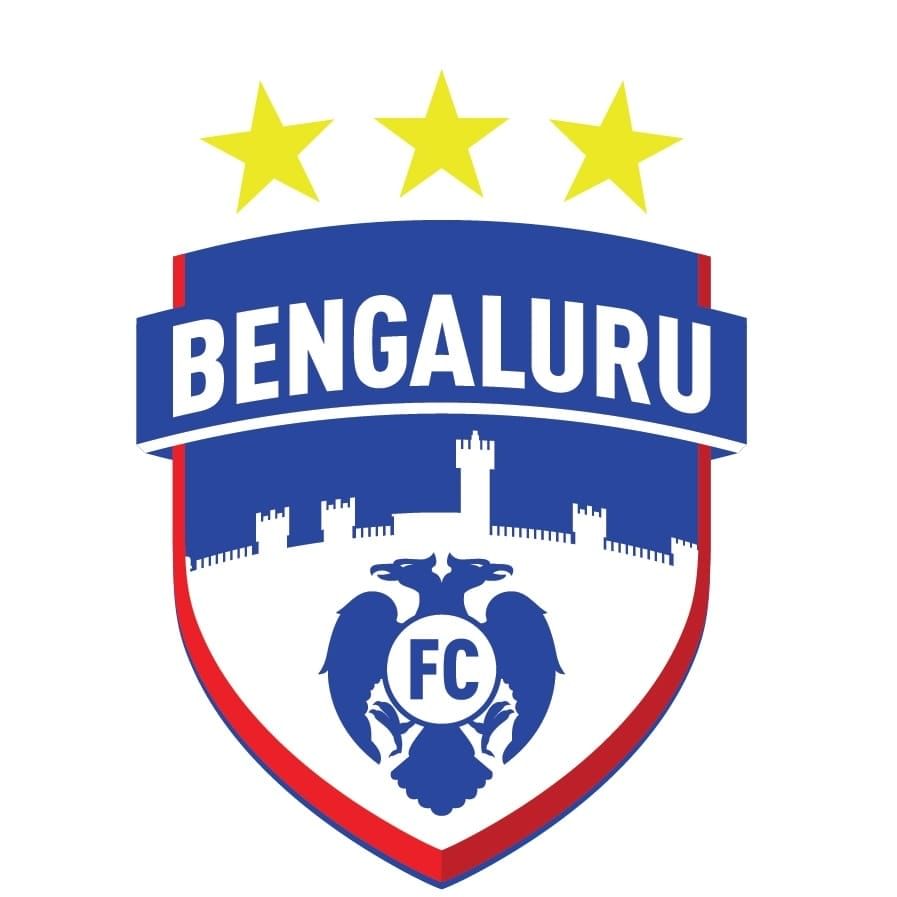 3-0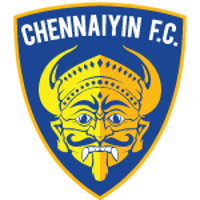 ---
Read Match Report: ISL Highlights: Bengaluru FC find scoring boots for win against Chennaiyin FC
Read Indian Players' Ratings: Bengaluru FC Vs Chennaiyin FC Ratings: Chhetri stars in Blues' first win
Read Bengaluru FC Post-Match Press Conference: Carles Cuadrat: I don't think it was a perfect game against Chennaiyin FC
Read Chennaiyin FC Post-Match Press Conference: John Gregory: I think it might be time for somebody else to take over
---
The Derby comes to a close and was surely a one off contest completely dominated by Bengaluru FC. Chennaiyin FC were floored right from the first minute and showed no signs of a fight up until the second half started. Bengaluru finally get the first win of the season and surely the change of winds they were hoping for.
Meanwhile Chennaiyin FC have nothing much to carry from this game as  they now head into the International break with the same problems they had been dealing with right from the start of the season.
Plenty of positives for Bengaluru FC after a rather dull start to the season and plenty of troubles with the attack, they now ended the game with three different goalscorers on the sheet.
IT IS FULL TIME.
91′ Chhetri comes off to a wild reception as Rino Anto replaces him.
90′ Semboi brilliant effort is saved by Kaith.
89′ SUBSTITUTION Raphael Augusto comes off for Lyngdoh to a mix of cheers and jeers, but the Bengaluru fans seem to have a new hero in their midst.
86′ Dimas sets up Chhetri with a brilliant ball which the skipper would've put behind any other day but not today.
85′ Screams of joy from the Bengaluru FC fans as they inch closer to their first win off the season.
83′ GOAL!! Semboi overpowers Eli Sabia as he manages to toe poke the ball into the net.
82′ Chennaiyin inches away from getting off the mark after hitting the post off a corner.
80′ Kaith's been kept busy in and out of the box as he stops out to clear a long ball away from danger.
79′ Substitution Thoi Singh comes in for Rafael Crivellaro.
76′ Dimas and Udanta come close as Vishal Kaith handles the loose ball well.
74′ Chhetri booked for what the referee perceived as a dive, the reaction of the players and fans tells a whole different story.
72′ Bengaluru in no mood to settle with the score as they constantly knock on Chennaiyin's door.
70′ SUBSTITUTION Nishu is replaced by Semboi Haokip.
68′ Bengaluru tease the Chennaiyin defence with some brilliant combination of passes just outside the box.
65′ Action in the touchline as Carles Cuadrat picks up a yellow for reacting to a couple of extremely questionable decisions by the referees.
60′ SUBSTITUTION Dragos has replaced Schembri as the coach looks for some change of fortune.
59′ Bengaluru are putting up some fine display on the pitch as they look forward to add to the scoreline. They seem to be completely strutting their stuff with some confident play even in their defensive third.
55′ Chennaiyin FC have managed to contain Bengaluru in the second half and have managed to set up a few chances themselves.
52′ SUBSTITUTION Rahim Ali has been replaced by Chennayin star man Chhangte.
49′ Chennaiyin come close with a corner headed just wide off the post.
46′ Chennaiyin keen on getting back into the game with some controlled passing and movements.
46′ Second half kicks off!
It's half time at the Kanteerava and the hosts have clearly dominated the game with some ruthless attacking play leaving the visitors clueless. Paartalu's has breathed fresh air into the team with his return and capped it off with a stunning header. Carles has played his cards right with some great changes to the squad and will surely look to finish the game in similar fashion. Meanwhile Chennaiyin will need to pull up their socks if they have any hope of  coming back into this tie.
45+1′ Valskis gets the first yellow of the game for a flailing arm on Khabra.
45′ Stoppage time 2 minutes.
43′ Chennaiyin FC show signs of improvement with a couple of good moves in their attacking third.
40′ High pressure from Bengaluru as the Chennaiyin midfield struggles to hold possession of the ball.
38′ Chennaiyin look to get back into the game with a well constructed move from the back but they fail to get a shot on goal.
35′ Bengaluru FC trying every bit to add to the scoreline.
31′ Half an hour into the game and Bengaluru have managed to have the lions share of the chances. The Chennaiyin attack looks rather toothless right now.
28′ Bengaluru FC show no signs of slowing down as they build attack after attack leaving the defence in splits.
26′ Pinball inside Chennaiyin's box as the visitors' backline seems to be in shambles.
25′ GOAL!! Chhetri nets the second as he fires a long ball into the net.
22′ Chennaiyin FC get their fare share of action with a long throw shot away from the frame of the goal.
19′ Paartalu plays Dimas in with a delectable pass but Kaith comes to Chennaiyin's rescue.
16′ This game has the fans on the edge of their seats and it's been pretty end to end up to now. Bengaluru look like a team on a mission.
12′ GOAL!! Paartalu announces his return with a trademark headed goal from a Dimas corner.
11′ Plenty of action in the Chennaiyin box as Bengaluru FC come inches close to scoring on many occasions.
10′ Great ball in from Udanta, none of the attackers manage to get a touch on the ball.
8′ Bengaluru FC go all out on their attack and win the first corner of the game.
5′ Juan gets a shot at goal saved by the keeper who was quick with his feet.
3′ Long throw in and Paartalu gets a header on goal saved by the keeper.
1′ Kick Off and Bengaluru FC begin their game with a long ball only to be countered by CFC.
7:30 pm: As the players get into their positions, both the coaches were engaged in a deep conversation.    It's anyone's guess what they might have been talking about.
7:25 pm: The players have taken to the field sending both sets of fans into a frenzy of excitement as they    gear up for an enticing 90 minutes of football.
7:20 pm: Both set of fans are making their presence noted as they gear up to witness this Derby. The            backroom staff and substitutes have taken their places on the bench as we now await the arrival of the players.
7:15 pm: Bengaluru FC substitutes: Lyngdoh, Onwu, Rino, Semboi, Patra(GK), Gill, Lewis.
                Chennaiyin FC substitutes: Karanjit(GK), Saighani, Chhangte, Dragos, Thoi, Jerry,                    Germanpreet.
7:05 pm: Both teams have started working on their pre-match warm ups and trainings.
The Line Ups are out:
Bengaluru FC: Sandhu (GK), Bheke, Juanan, Khabra, Paartalu, Dimas, Augusto, Ashique, Chhetri (C), Udanta.
Chennaiyin FC: Vishal (GK), Tondonba, Goian(C), Sabia, Vanspaul, Thapa, Ganesh, Crivellaro, Ali, Valskis, Schembri
Welcome to ISL 2019-20 Bengaluru FC Vs Chennaiyin FC live commentary of Khel Now, where we will bring you all the live action from Sree Kanteerava Stadium in Bengaluru.
Bengaluru FC Vs Chennaiyin FC Kick-Off: 7:30 PM IST
To read preview of the match, click here.
To read Pre-Match Press Conferences, click here and here.
Carles Cuadrat feels the consistency shown by side is remarkable
"We are working well and the whole squad is looking very fit. One of the big positives about Bengaluru is that we have a system in place and a lot of the players have been following the system for a long time now. I think we have seen that in the first three games. Although, we haven't scored many goals, the consistency of performance that we've shown in the three games has been excellent. I think we managed all three games well and on different days, it could've been nine points," he quipped.
John Gregory says he admires Bengaluru FC but is looking to get Chennaiyin FC's first win this season against them
"The rivalry between the two teams has been very strong ever since Bengaluru FC came into the ISL. Both sets of fans enjoy these games and there's a lot at stake when both teams meet. The winners get the opportunity to make fun of the opposition, happens a lot in football mainly in the European countries. Bengaluru FC have had two fantastic seasons and we admire what they've achieved last season and would like to get our first victory of this season," John Gregory quipped.