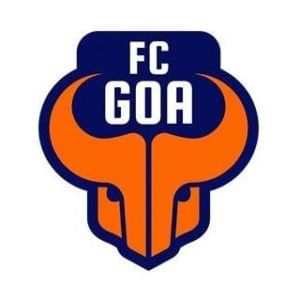 1-1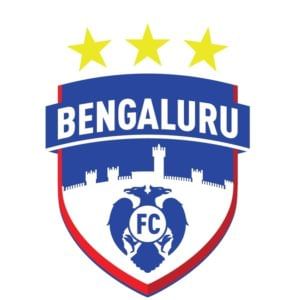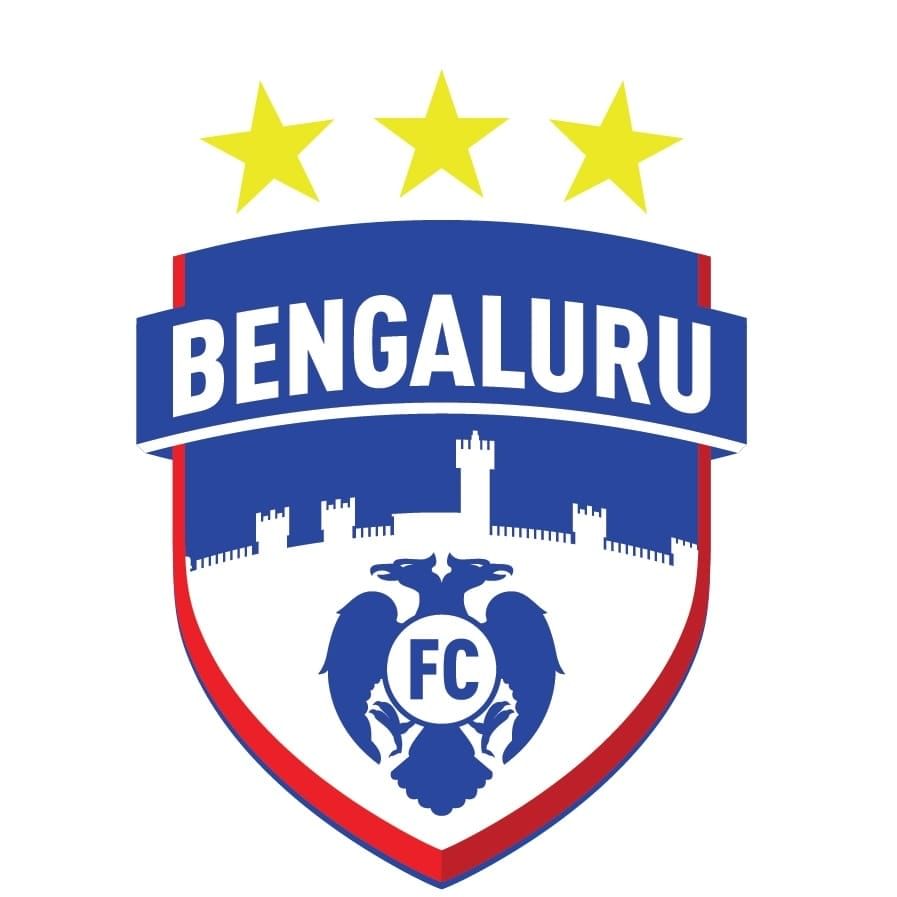 CORO 90+3′(P)               UDANTA 62′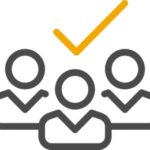 ---
Read match report: Goa Vs Bengaluru: Corominas rescues point for hosts in dramatic finish
Read FC Goa's post-match press conference: Sergio Lobera: I don't think we were lucky to get an equalizer 
Read Bengaluru FC's post-match press conference: Carles Cuadrat: We deserved the three points today
Read Indian Player Ratings: Goa Vs Bengaluru Ratings: Udanta, Manvir shine in stalemate
---
FULL -TIME: A last-minute penalty will be the main talking point as FC Goa and Bengaluru FC share the spoils in Goa. The away side were the better side throughout the game and took the lead in the second half thanks to brilliance from Udanta. However, a foul by Ashique Kuruniyan in added time gave Goa the opportunity to get back into the game with Coro converting with ease from the spot. Goa had a late chance to win but Doungel headed wide from a peach of a Jacki cross. Cuadrat would be disappointed as it was Bengaluru's three points to give. They face Jamshedpur next at the Furnace while FC Goa and Lobera will look to get back to their dominating selves at Northeast United. Sergio Lobera will need to crack the Bengaluru problem if they are to lay their hands on the trophy this season.
FULL-TIME FC GOA 1 BENGALURU FC 1. The referee finally blows the final whistle.
90+6′ That could have been the winner!!  Jacki does incredibly well to get the better of Ashique and put a wonderful cross at the far post where Doungel is waiting. the former Kerala Blasters man makes contact but puts it agonizingly wide. That should have disturbed the net there.
90+4′ Huge relief for Lobera and his men. They have been the second-best side for majority of the game but Ashique's moment of madness will cost Cuadrat and his side two points.
90 +3′ GOA GOALLLL!!! Coro makes no mistake from the spot with Gurpreet diving the wrong way. The Spaniard hits the side netting and Goa are level. The crowd are going crazy here.
90+2′ PENALTY!!!  Huge call here from the referee. Coro is brought down inside the box by Ashique Kuruniyan. Could this be the salvaging moment?
90′ Four minutes of added time. Bengaluru FC are trying to milk the clock here.
89′ Raphael Augusto catches Brandon late and gets booked
88′ BENGALURU SUBSTITUTON Harmanjot Khabra Out,  Semboi Haokip In
86′ AGAIN!! Jahouh finds Jacki behind Ashique again and he puts in a well-drilled low cross towards Manvir. However, Albert Serran is there to clear the danger at the right moment. Jacki is proving to be a real menace here.
84′ ALMOST!! Jahouh releases Jacki who gets in behind Ashqiue and runs at goal. He tries to put a cross in but there are no Gaurs ready to pounce on it.
82′ Jacki has been heavily involved ever since coming on. His energy will be key if Goa is to salvage something here.
81′ Udanta is booked now for a dangerous challenge on new-comer Saviour Gam.
80′ FC GOA SUBSTITUTION Mandar Rao Desai Out Saviour Gama In
79′ Another foul on Dimas. The midfielder is getting the brunt of the Goan frustrations.
76′ West Block Blues are getting louder and louder with the Gaur faithful going quieter with every passing minute.
Mandar gets booked for catching Dimas. Lobera's men are getting frustrated here.
73′ BENGALURU SUBSTITUTION Manuel Onwu out, Eugenson Lyngdoh In
71′  Jahouh gets a yellow card for catching Dimas.
FC GOA SUBSTITUTION Lenny Rodrigues out, Jackichand Singh In. Lobera is trying to boost his attack here.
69′ WHAT A CLEARANCE!! Udanta agains gets in between Fall and Mandar and he turns and tries to square it for Chhetri in the box. However, Seriton is there and makes a vital clearance to deny Chhetri the opportunity.
67′  Jahouh floats a dangerous ball into the Bengaluru box. Fall gets at the end of it but his header goes wide off the post
65′ BIG CALL!!  Fall pushes the ball from a corner to Coro who tests Gurpreet. The Spaniard however is called for offside. Appears to be the right decision.
62′ GOAL!!!! BENGALURU GO ONE UP!!  Udanta makes it count. Onwu heads on a long-ball to Udanta who was making a run between Mandar and Fall. He dinks the ball cleverly over Fall and takes his time to slot it past Nawaz in goal. Brilliant from the speedster.
61′  Brandon gets the better of his marker and releases Manvir with a  brilliant through-ball. However, play is stopped as the ball is adjudged to have gone outside.
58′ Dimas brings down Coro. Free-kick for FC Goa in a dangerous position. Can he make it count?
He tries to go for goal but it is comfortably over the bar.
55′ BENGALURU FC SUBSTITUTION Rahul Bheke comes off and is replaced by Albert Serran.
53′ Brandon is dropping in deeper to help with the build-up. His long ball releases Mandar whose cross is headed out by Juanan.
49′ Chhetri takes a quick throw-in and releases Ashique. However, Fall is there to see the youngster's cross out for a corner with a fine tackle.
47′ Udanta sprints forward and gets past Mandar and Pena and tries to find Onwu with a cross. Nawaz is present to collect it safely though.
46′ FC Goa get us underway in the second half. 45 more minutes await.
HALF-TIME: Cuadrat will be the happier of the two managers at the break. His side have been more dominant preventing the Gaurs from executing their style of play and imposing their will in the game. Brandon, Doungel and Manvir have been heavily uninvolved during the 45 minutes and Lobera can be expected to make some changes or tweaks to enforce themselves in the game. Both sides have been unable to test the opposition keepers with the Gaurs producing no concrete chances so far. The fans will be wanting a lot more from the Men in Orange. Cuadrat will be hoping for the one odd chance to drop for them and he will banking on his men to make it count
HALF-TIME Whistle blows.
45 +1 ' The game is getting scrappy with both sides trying to see out the half. Augusto fouls Jahouh in the Goan half.
43′ FC Goa look nothing like their calm and composed self. They have been unable to test Gurpreet this half with Bengaluru FC midfielders and defenders taking control of the game with ease.
37′  Seriton dribbles across the midfield and gives the ball to Jahouh. Jahouh passes to Mandar and gets it back and feeds it first time to Manvir whose touch betrays him. AShique clears the danger.
34′  It has been surprisingly unentertaining so far. Both sides have adopted a no-nonsense approach with Bengaluru looking like the stronger side. Mandar goes down and is getting treatment.
31′ Manvir finally gets his through ball right, finding Mandar on the left. But he is stopped for offside. That looked like the wrong call there.
29′ Dimas tries one from long range but it goes way over the bar.
27′  Ashique whips in a cross after a macy run but it deflects off for a corner
24′ Manvir gets another chance to feed Doungel but he overhits it again and Gurpreet sees it out.
22′ Augusto drives in on the left side and puts in a dangerous cross. Mandar sees it out for a corner with Udanta lurking behind.
19′ Jahouh tries to float a free-kick to Mourtada Fall at the far post. The Senegalese center-back makes contact but it goes wide.
17′ Goa tries to keep possession but Bengaluru have set up their shape to prevent very less penetration.
15′ Bengaluru are looking more and more dangerous with every passing minute. Goa have still not found the passing rhythm that has become synonymous with the side.
12′ Udanta lines up a shot after Dimas finds him inside the box. Mandar is on the spot to block it.
10′ Udanta floats in a dangerous-looking cross but Nawaz is alert enough to punch it away. Chhetri was waiting.
9′ Manvir gets the ball in space in front of the Bengaluru FC defenders and releases Len with a good ball. However, it is slightly overhit and Gurpreet comes to sweep it.
7′ Udanta feeds Augusto who tries to release Onwu. Onwu tries to tee up Udanta but Fall is there to sniff out the danger.
4′ Coro is playing the No.10 role behind Manvir Singh. Both sides are settling in. A Jahouh long ball is seen out for a goal-kick by Ashique
1′ Nishu release Udanta on the flanks and the speedster gets the first corner of the game.
7:30 It's kick-off!! Bengaluru FC get us underway!
7:25 The teams are out! The anticipation is heavy in the atmosphere.
7:25 Cuadrat will be looking to start the season properly with a first win.  He has set out an unchanged side with a very young bench accompanying the playing XI. Eugneson Lyngdoh and Albert Serran could make appearances if the situation warrants them. Manuel Onwu will be looking to get the better of Mourtada Fall and Carlos Pena but Goa has to be wary of Sunil Chhetri's shadowy presence on the flanks. Udanta's pace and crossing can cause problems as well.
7:20 Brandon Fernandes will be the player to watch out for this match. The Goan was exceptional in a deeper role facilitating the Gaur offense brilliantly. Now that Jahouh is back, he will finally get to play at his creative best slightly ahead. It will be fun to see how Dimas and Khabra will try to prevent him from exerting his influence in the game but if he breaks free, Goa could run away with this.  Lobera also has Jackichand on the bench if he needs to put some pace on the flanks.
7:15 The fixture is the closest ISL have right now in terms of high profile rivalry. Both clubs are known to play good football and come into every match with the one objective: to win. Lobera will be keen to get the better of Cuadrat this season and get the coveted ISL trophy from his Blues' counterpart.
7:10 Bengaluru have won all matches against FC Goa last season getting the better of the Gaurs at the Fatorda courtesy of a 2-1 scoreline. The only win for Lobera against Bengaluru came in the 4th ISL season when Coro's brilliant performance helped them edge past the Blues with a 4-3 scoreline. Their most recent head to head meeting would be the freshest in both the coaches' minds, the Hero ISL final victory for Bengaluru FC.
7:05 Cuadrat has lined up his squad with a relatively unchanged squad from the draw at home against Northeast. The side has four foreigners, with Albert Serran available on the bench. Ashique Kuruniyan will likely be featured at left-back like last time with Sunil Chhetri playing ahead of him. Manuel Onwu will be keen to make an impact in a fixture that his parallel from last season, Miku is known to flourish in.
7:00 The big news for the Gaurs is that Jahouh is back but the question was who will be sacrificial lamb from the win against Chennaiyin. Jackichand moves to the bench with Doungel and Manvir retaining their place from last match, mostly thanks to their brilliant performances. Edu Bedia and Bouomous are still missing, owing to fitness concerns and do not make the squad.
6:55 Fatorda gears up for one of the high profile clashes of ISL. A replay of sorts of the 2018-19 ISL final. Defending champions Bengaluru FC travel north of their fortress to the cauldron of chaos, Fatorda Stadium in Margao, Goa where a feisty and confident Lobera and his Orange army awaits.
6:45 Here is the bench for both sides:
Bengaluru FC: Aditya Patra, Rino Anto, Eugenson Lyngdoh, Albert Serran, Kean Lewis, Suresh Wangjam, Semboi Haokip
FC Goa: Naveen Kumar, Amey Ranawade, Liston Colaco, Jackichand Singh, Princeton Rebello, Chinglensana Singh, Saviour Gama
6:40 Here are the lineups for today's game.
Bengaluru FC: Gurpreet Singh Sandhu (GK), Rahul Bheke, Juanan, Harmanjot Khabra, Nishu Kumar, Udanta Singh, Dimas Delgado, Raphael Augusto, Sunil Chhetri (C), Manuel Onwu, Ashique Kuruniyan.
FC Goa: Mohammad Nawaz (GK), Carlos Pena, Seriton Fernandes, Mourtada Fall, Brandon Fernandes, Seiminlen Doungel, Ahmed Jahouh, Lenny Rodrigues, Mandar Rao Dessai (C), Ferran Corominas, Manvir Singh.
Welcome to ISL 2019-20 FC Goa vs Bengaluru FC live commentary of Khel Now, where we will bring you all the live action from the Jawaharlal Nehru Stadium in Goa.
FC Goa Vs Bengaluru FC Kick-Off: 7:30 PM IST
To read the match preview, click here.
To read the pre-match press conference of the game, click here and here.
Carles Cuadrat knows that it takes a lot of mental strength to play Goa away from home
Speaking about the challenge that FC Goa pose, Carles Cuadrat said, "Goa is always a very demanding visit. They have a wonderful team and have managed to retain the squad just like Bengaluru FC. The matches against FC Goa have always been interesting and a treat to watch for the fans. I expect it to be the same and hope we put on a show."
Sergio Lobera talks about the last instance when both the teams faced each other in ISL – The final of  2018-19 season 
"The final is a game of the past."
"The performance of the team back then was very well. I hope in this match the performance of my team is similar to that final. If it's possible to improve, then we need to do so. But, I was very happy with how the players performed in the last game against Bengaluru," the 42-year-old added.