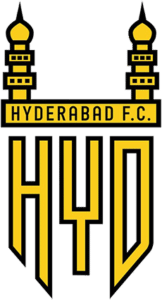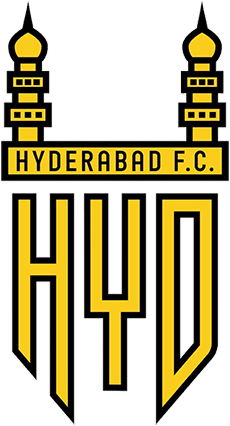 2-1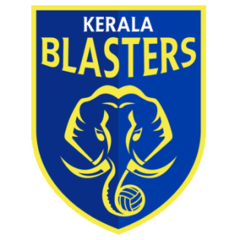 34′ Rahul KP
                                                                    54′ Stankovic (P)
                                                                    81′ Marcelinho
---
Read Match Report: Hyderabad Vs Kerala Blasters: Marcelinho ensures first win for hosts
Read Indian Players' Ratings: Hyderabad Vs Kerala Blasters Ratings: Yasir, Kamaljit excel in victory
Read Hyderabad FC Press Conference: Phil Brown: I hope we make Hyderabad our fortress
Read Kerala Blasters FC Press Conference: Eelco Schattorie: It's a difficult period for Kerala Blasters
---
FULL TIME! 2-1! Hyderabad FC notch their first victory of the season against tall odds thanks to goals from Stankovic and a goal of the season contender from Marcelinho. Kerala Blasters lose their second-consecutive game and are going away from the G. M. C. Balayogi Athletic Stadium empty-handed.
90 + 4′ Raphael Messi is caught offside and HFC will use the opportunity to run down the clock here.
90 + 1′ YELLOW CARD! Jairo goes into the book as he is shown a yellow card for a foul on Marcelinho. The clock is running down for the visitors.
90′ Five minutes stoppage time has been announced by the fourth official. Can Hyderabad hold on or is Kerala going to find an equaliser here???
86′ Cidoncha's right-foot shot goes wide to the right side of the goal. Robin Singh has pulled his hamstring here, and is replaced by Tarif Akhand.
84′ Hyderabad are so near to their first victory of the season. Can they hold on the their slender lead? Five minutes plus stoppage time left to play. The atmosphere in the stadium is electric!!
81′ 2-1!!! MARCELINHO MAGIC!! The Brazillian sends his team into the lead here with a sensational left footed free kick from 25-yards out! The ball goes straight into the top corner. Meanwhile, the scorer has also been booked for his celebration.
80′ Moustapha goes into the referee's book for a tackle from behind on Poojary. Ten minutes of regulation time left to play. Do we have a winning goal here?
78′ YELLOW CARD! Gurtej is shown a yellow card for his tackle on Rahul KP who is now being substituted for Halicharan Narzary.
76′ MARCELINHO MISSES!! The Brazillian found himself one-on-one with the keeper but his left-foot curler narrowly kisses the cross bar and goes wide for a goal kick!
75′ Prasanth's header is weak and safely collected by Kamaljit who is having a decent outing toinght. Meanwhile, his counterpart Rehenesh saves a curling left-foot shot from Yassir.
73′ JESSELL!! The full-back almost found the goal from 30-yards out with a piledriver of a shot, which narrowly swings away from the left side of the goal.
71′ KAMALJIT TO THE RESCUE! The custodian punches the incoming Ogbeche's cross into a corner and safely grasps the resulting corner.
69′ SAVED! Kamaljit bravely punches the ball away from Cidoncha's free kick but has hurt himself in the process. The medical team is in on the scene to analyse his condition.
67′ Prasanth's cross from the right is direct at the goalkeeper who collects the ball with ease.
65′ YELLOW CARD The goalscorer for the home side, Stankovic is shown a yellow card. Meanwhile, Raphael's long-range left footed shot goes way wide from the goal.
63′ CLOSE! Rahul KP drives inside the box and finds Ogbeche whose point-blank range shot is straight at Kamaljit who collects the effort.
62′ Prasanth again miscues a good crossing opportunity after finding space on the right-flank.
59′ Several Hyderabad players like Kilgallon, Shankar and Rohit are appearing to be carrying injuries and it is definitely a worrying sign for Phil Brown who simply cannot afford more injuries. Now, Stankovic has also taken to the floor.
56′ Hyderabad have clearly looked the stronger side here in the second-half, with more direct approach and fast counter attacks putting pressure on the visitors. Meanwhile, Sahal is replaced by Raphael Messi Bouli as Schattorie looks to reclaim the lead.
54′ 1-1!!! Marko Stankovic converts the spot kick and sends the home crowd into a frenzy. The game is all square again.
53′ PENALTY!!!! Moustapha trips Yassir inside the box!!!
51′ Prasanth finds Sahal in the box but the midfielder could not release a shot and the narrow angle of the ball leads the keeper into clearing the ball for a corner.
48′ Prasanth shoots from the right-flank which is safely collected by Kamaljit, while on the other hand Robin Singh misses a gem of an opportunity to guide Marcelinho's cross into the back of the net. The resulting corner is wasted.
46′ The second half is underway here at the G. M. C. Balayogi Athletic Stadium, where the home side will look to claw their way back into the game to avoid a third defeat in a row.
HALF-TIME! As we head into the break, KBFC leads thanks to Rahul KP's solitary goal. Both managers would be unhappy with the lack of control and quality their sides have shown. The game has looked average at times, and Phil Brown is again up against it, as his side has not created enough and conceded the first goal on third consecutive occasion.
Stay tuned for the second-half action!!
45 +1′ YELLOW CARD! Halder is shown a yellow card for a bad studs-showing tackle on Moustapha. Meanwhile, the referee has announced two minutes of added time here.
43′ Marcelinho tests Rehenesh from long-range as his left-footed curler is safely collected by the custodian.
41′ WIDE!! Sahal Abdul Samad finds room from outside the box and his right footed shot goes wide from the right side of goal.
39′ The goal has burst this game into new life as the tempo from both sides has increased a few levels!
36′ SO NEAR! Hyderabad allows the danger man Ogbeche too much time to take a shot on goal which is deflected off for the first corner of the game. The resulting corner leads to a counter which is safely dealt by the Blasters.
33′ GOALLLL!!!! Rahul KP gives his side the lead after Sahal plays a brilliant elevated through ball behind the defensive backline which is accurately read by the 19-year-old who finishes bravely infront of an advancing goalkeeper.
32′ Yet another long-range effort from KBFC goes wide as Ogbeche's volley goes wide. Meanwhile, Rehenesh was almost caught short by Halder after Gaikwad's back pass was mis-controlled.
30′ A strong tackle from Shankar sees Sahal hit the floor and Schattorie looks like a worried man who has already taken Zuiverloon off due to an injury.
27′ It is appearing as if both teams are frustrated by the lack of control they have had on the ball. The ball is going back and forth with neither side threatening at the moment.
24′ Prasanth scoffs his lines from a decent opportunity on the right-wing which goes begging due to the inaccurate cross.
22′ Another long-range effort from Rahul KP goes slightly wide but it never looked like threatening Kamaljit.
20′ Both teams have struggled to control the ball on a wobbly pitch leading to elevated unpredictable bounce.
18′ Mohammad Rakip's brilliant defending sees him snatch the ball away from Marcelinho who should have done better in the final third.
15′ Rahul KP hits his right-footed long range effort way above the frame as it sails over into the crowd.
12′ SUBSTITUTION Raju Gaikwad comes in for the injured Gianni Zuiverloon for KBFC.
9′ Jessel tries a cross inside the box from the left-flank but it is wayward and goes out of play. Meanwhile Zuiverloon has gone down here.
6′ Hyderabad are struggling to find possession here as Kerala Blasters dominate early proceedings.
3′ The visitors have started the game on the front foot as Sahal finds himself inside the danger box but his pass to Ogbeche is not controlled by the striker and it goes out for a goal kick.
1′ KICK-OFF And were are underway here at the G. M. C. Balayogi Athletic Stadium for Hyderabad FC's first home game of the season.
7:28 PM: Hyderabad will be playing in all blacks while Kerala Blasters have donned their iconic yellow kit with white shorts. The Indian National Anthem resounds as the fans stand in respect for it.
7:25 PM: Phil Brown has fielded a 3-4-1-2 formation while Eelco Schattorie has set up his side with a 4-2-3-1 formation with the skipper Bartholomew Ogbeche leading the line.
7:20 PM: The home crowd have come out in large numbers to support their team as the city of Hyderabad gears up for ISL football for the first time.
7:15 PM: Phil Brown has had to deal with several injuries to key players, which has now led to only three foreigners being part of the match day squad. Marcelinho has also struggled with fitness and has not managed to last the whole duration of a game yet.
7:10 PM: Kerala Blasters FC endured a defeat in their last outing as well, as they succumbed to a 1-0 defeat to Mumbai City FC. The Manjappada are currently sitting in seventh place with three points from two games.
7:05 PM: Hyderabad FC are yet to open their account for the season, as both of their previous two games have been disappointing defeats. This becomes a game where Phil Brown's side must either collect three points or at least register first points of the season by avoiding a defeat.
7:00 PM: The visitors have made three changes to their side. Bilal Khan is replaced by TP Rehenesh in goal, while Halicharan Narzary and Jeakson Singh are replaced by Rahul KP and Sahal Abdul Samad. We are only 30 minutes away from the kick-off!!
6:55 PM: Hyderabad FC have made two changes from their last outing, Sahil Panwar and Adil Khan make way for Shankar Sampingraj and Abhishek Halder.
6:50 PM:
Here are the substitute benches for both sides tonight:
Hyderabad FC: Sahil, Deependra, Thapa, Kattimani, Akhand, Ashish Rai
Kerala Blasters: Bilal, Raju, Pritam, Narzary, Samuel, Rafi, Bouli
6:45 PM:
Here are the lineups:
Hyderabad FC: Kamaljit (C) (GK); Gurtej, Kilgallon, Yasir; Stankovic, Poojary, Kumar, Sampingraj, Halder; Marcelo Pereira, Robin Singh
Kerala Blasters FC: TP Rehenesh (GK); Rakip, Rodriguez, Zuiverloon, Carneiro; Prasanth, Moustapha, KP Rahul, Sahal, Cidoncha; Ogbeche (C)
6:40 PM: Hyderabad FC are all set to play their first ever home game at The G. M. C. Balayogi Athletic Stadium in Gachibowli. The lineups for both sides are shortly going to be released.
---
Welcome to ISL 2019-20 Hyderabad FC vs Kerala Blasters live commentary of Khel Now, where we will bring you all the live action from the G. M. C. Balayogi Athletic Stadium in Hyderabad.
Hyderabad FC Vs Kerala Blasters Kick-Off: 7:30 PM IST
To read the preview of the match, click here.
To read pre-match press conferences, click here and here.
Eelco Schattorie on having an advantage over the hosts considering their form
"No, in football that doesn't exist. These are clichés. Of course, when you lose two times and play at home, there will be some pressure on them. I don't think we have the advantage."
He was also probed about his reading of Hyderabad FC this season. The Dutchman said, "Injuries. The thing with Hyderabad FC is injuries. Even for us. We are not that worse. We still have decent, if not the entire squad with us at the moment.
Phil Brown insists that Hyderabad needs time
"The result against ATK wasn't very good. But, again as I said, we are not having our players fit. When I have the whole squad fit, then I will talk about our performances in a better way. We need room to breathe. This is a new franchise and we need time to breathe," the Englishman added.
Speaking on the inability of his players to find the back of the net, Phil Brown answered, "When we create chances and misfire, it manifests as missed chances and players not on top of their game. But, that will come during the course of the season. I hope sooner rather than later because confidence plays a big part in any game of football. If we win a few games, then I'm sure we will be back."