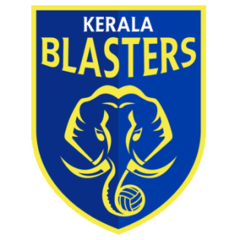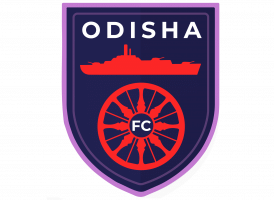 0-0
---
Read Match Report: ISL Highlights: Kerala Blasters and Odisha FC share spoils after draw
Read Indian Players' Ratings: Kerala Blasters Vs Odisha FC Ratings: Goalkeepers impress in stalemate
Read Kerala Blasters' Press Conference: Eelco Schattorie: I think someone is trying to curse us
Read Odisha FC Press Conference: Josep Gombau: Aridane will be fine and ready to play soon
---
FULL-TIME! The referee blows the final whistle and the game ends in a 0-0 stalemate. This one was a very quiet match marred by some injuries. Either side managed to create clear-cut chances. However, Blasters were denied a clear penalty in the first-half and Eelco Schattorie will be fuming over it. On another note, the Dutchman will be relieved that they are going into the international break as they have some injury concerns to deal with. As we speak, Kerala Blasters joins the fans for a round of viking claps! With that, we sign off for the day. Good night ladies and gentlemen.
90+1′ Prasanth plays a ball into the box from left wing, hoping to find Ogbeche. The Nigerian manages to get on the end of it but fails to get a proper connection.
90′ Added time of two minutes is announced.
88′ Odisha with a quick attack which sees Guedes find Mawihmingthanga, who then finds Daniel. Daniel has a go on goal but is deflected for a corner. However, nothing comes off the set-piece.
86′ SAVED! Prasanth with a cross from the left-wing. Ogbeche gets on the end of it but does not manage to get a proper connection. However, the ball falls to Rahul, who has a shot on goal but Dorronsoro denies.
82′ Jessel tries to do the same with Sahal on the other side but Dorronsoro gets there first.
81′ Narayan Das tried to play Nandhakumar through on the left-wing but is called off-side.
79′ Well, Ogbeche's first action on the field is an argument with Odisha's Diagne after there was a smalling 'coming together' between the two.
77′ Ogbeche is getting ready to come on for Blasters. The Nigerian replaces Rafi, who himself came on as a substitute in the first half.
74′ Odisha FC now have a corner. Xisco with a good ball, which cleared for another corner by Kerala. Blasters manage to clear the second corner away.
71′ Another long range from Guedes on the other side of the pitch goes off target.
69′ Prasanth, who looks much more lively in the second half, wins the ball for his side again, setting up Sahal to play a beautiful cross into the box. The long ball almosts reaches Rahul but Dorronsoro interrupts and claims the ball.
67′ Prasanth makes his way into the box on the other side of the pitch and tries to pass the into the face of the goal but the ball is blocked by Narayan Das. Prasanth appears for a handball but the referee is not interested.
65′ Odisha FC play Mawihmingthanga through down the right flank but Rehenesh manages to get the ball just as the winger gets into the box. However, the referee calls it back for an off-side.
63′ Close! Kerala on the attack again, with Prasanth having the ball on the right wing. The winger manages to get into the box well and attempts to find the top left corner of the goal with his left leg but the shot is just off target.
61′ Blasters try to quickly counter-attack and strings a pass to Sahal, who would have been through on goal if Dorronsoro did not quickly come off his line and clear it away.
60′ Kerala receive a throw-in near the corner flag and attempts to create a chance from it and, yet again, fails to do so. Raju ends up getting the ball and has a go on goal but the shot goes wide.
58′ A brieg Odisha FC build-up sees the side try to find Nandhakumar in the box with a cross, which they manage to do. Nandhakumar has a shot but fails to test Rehenesh.
54′ Sahal with some lovely footwork on the right wing. The midfielder manages to keep the attack going but Kerala fails to make anything out of it.
53′ Guedes tries to test Rehenesh with a shot from outside the box, which in reality sails over the goal.
51′ Alas! Yet another injury concern for Kerala Blasters. This time, it is Rafi who has gone down. The striker looks to be in pain but manages to get back on his feet and he looks fine to continue.
49′ Just like the first forty-five minutes, the second half also has a slow start. On another note, it is now raining here in Kochi.
46′ And the second half is underway! Odisha make a change with Martin Perez Guedes coming on for Tebar.
HALF-TIME! In terms of chances created, it has been a quiet game so far, with both sides not creating a proper goalscoring chance. However, Kerala Blasters deserved a penalty after Sahal was brought down in the box. I think it was a stonewall penalty. And as we speak, Eelco Schattorie paces towards the referee and asks some questions and is shown a yellow card as a result. On the other hand, both managers would probably be happy if the game ended right now. Jairo getting injured was a huge blow for Kerala and then it was followed by Messi Bouli's and Santana's serious injury, which no one likes to see on a football pitch. Let's hope for a better half, with no injuries and, maybe, some goals!
45+2′ Xisco now plays a cross into Kerala's box but the ball is not met by any of his teammates but Narayan Das gets on the second ball and has a tame shot on goal which is comfortably saved by Rehenesh.
45′ Another substitution for Odisha as Daniel Lalhimpui comes on for Rana Gharami. Additional time of five minutes is also announced.
44′ Back-to-back long balls played into Odisha's box by Blasters but nothing comes off both. However, Rafi plays a third cross and this time it is found by Rahul, who fails to hit the target.
41′ On the other side of the pitch, Nandhakumar plays in a cross from the right flank but fails to find anyone.
39′ Jessel and Rahul combine to set the former to play a cross from the left wing. However, Rafi is not able to get on the ball.
37′ The replays of Sahal's run is shown and I must say it looks like a penalty to me!
35′ Beautiful run!! Sahal with an amazing run in Kerala's attacking half and he beautifully makes his way into the box. Just as he gets into the box, he appears to be brought down. The players want a penalty, so do the fans but the referee doesn't think so.
33′ On a positive note, Kerala Blasters now have six local lads playing for them and it is now up to these malayalees to get the win for their home club.
32′ As the game slowly gets back to pace, Messi Bouli, who managed to get on his feet, has been taken to the hospital in an ambulance.
30′ Santana is first replaced by Carlos Delgado and then Mohammed Rafi comes on for Messi Bouli.
28′ It is Aridane Santana and Messi Bouli who have collided their heads and the two are seriously injured. Messi Bouli is now taken off on a structure and Aridane follows. Messi Bouli was about to be taken in an ambulance but the striker manages to get off the structure and starts walking.
23′ Kerala Blasters try to attack through Moustapha but soon are set on the back foot with Odisha turning the table. Xisco plays a beautiful through ball to Nandhakumar, whose cross is cleared away for a corner by Jessel. Nothing comes off the corner but there appears to be a serious injury.
20′ Odisha builds up play from midfield and finds Mawihmingthanga in a good position but Jessel manages to send the ball away for a corner, which Kerala manage to clear.
15′ Sahal controls the ball well just outside the Odisha box and has a go on goal. However, the shot is deflected, going for a corner. Kerala fail to make anything out of it though.
13′ It's a pretty slow start to the game, with either of the teams yet to create any kind of chances.
10′ Although not fruitful yet, Kerala Blasters are having more of the ball in their attacking half, making it a positive start for the Yellow Army.
8′ Messi Bouli wins a free-kick for Kerala Blasters in a promising position. Jessel and Cidoncha are over it. The Spaniard delivers the ball but none of his teammates is able to get on the end of it.
5′ Hakku has now come on for Jairo and Cidoncha has taken the armband for the Blasters. The side now have five malayalees on the pitch. Well, that's something they can be happy about.
3′ Oh Boy! Trouble for Kerala Blasters! Jairo Rodrigues, who is the side's captain for the night, has gone down injured after pulling his hamstring. Gianni Zuiverloon was forced off the pitch just 13 minutes into the game last time and this time it's Jairo. Abdul Hakku is getting ready to come on.
1′ KICK-OFF! And we are underway at the Jawaharlal Nehru Stadium, Kochi.
7:25PM: And the two teams walk out to the pitch, with Kerala Blasters being receiving a huge roar as usual. However, I should point out that the stadium attendance is significantly lower than how it was in the side's last home game against Mumbai City FC.
7:20PM: With the international break in the horizon, both sides will want to go into it on the back of a win but, as we all know, only one team can get the victory. Who do you think will emerge victorious today? Well, we will able to find out soon when the match kicks-off in less than ten minutes.
7:15PM: There isn't much movement on Odisha FC's bench. However, Carlos Delgado, who missed the last game due to suspension, has been named on the bench.
7:10PM: Coming back to Kerala Blasters' squad, there are a few changes on the bench for Eelco Schattorie's side. Seityasen Singh, Abdul Hakku and Lalruatthara, who were not involved in the matchday squad last time, are among the substitutes today, while Halicharan Narzary and Pritam Singh Kumar miss out.
7:05PM: With almost 30 minutes still to go for kick-off, there is some live singarimelam going on to keep us engaged as we eagerly await the clash between Kerala Blasters and Odisha FC.
7:00PM: Local boys Sahal and Rahul KP are handed their first home start of the season and the Manjappada is buzzing for the two. The last time the duo played together at Hyderabad FC, they combined to produce Blasters' only game of the season and they will be looking to give back the home fans something tonight.
6:55PM: Josep Gombau, on the other hand, has named an unchanged Odisha FC starting eleven from their win against Mumbai City FC.
6:50PM: Looking at Kerala Blasters' lineup, Raju Gaikwad has come in place of the injured Gianni Zuiverloon. However, the biggest name missing in the lineup is skipper Ogbeche, who has been replaced by Messi Bouli in the starting eleven. The reason for the Nigerian's omission is unknown.
6:45PM: And here are the substitutes for the game.
Kerala Blasters: Bilal Khan, Seityasen Singh, Bartholomew Ogbeche, Mohammed Rafi, Abdul Hakku, Samuel Lalmuanpuia, Lalruatthara.
Odisha FC: Sajid Dhot, Gaurav Bora, Martin Perez Guedes, Daniel Lalhlimpuia, Romeo Fernandes, Carlos Delgado, Arshdeep Singh.
6:40PM: Here are the lineups for the game:
Kerala Blasters: Rehenesh (GK), Rakip, Jairo (C), Raju, Moustapha, Prasanth, Jessel, Rahul, Sahal, Cidoncha, Messi Bouli.
Odisha FC: Dorronsoro (GK), Sarangi, N Das, Gharami, Diagne, Tebar (C), Vinit, Nandhakumar, Jerry, Xisco, Santana.
6:30PM: Hello and welcome to the live commentary of the ISL match between Kerala Blasters and Odisha FC. Stick with us and I, Dakir Thanveer, bring to you live updates from the game.
---
Welcome to ISL 2019-20 Kerala Blasters Vs Odisha live commentary of Khel Now, where we will bring you all the live action from the Jawaharlal Nehru Stadium in Kochi.
Kerala Blasters Vs Odisha Kick-Off: 7:30 PM
To read the preview of the match, click here.
To read pre-match press conferences, click here and here.