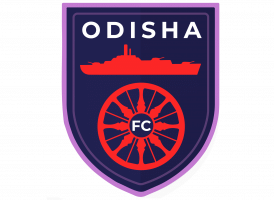 0-1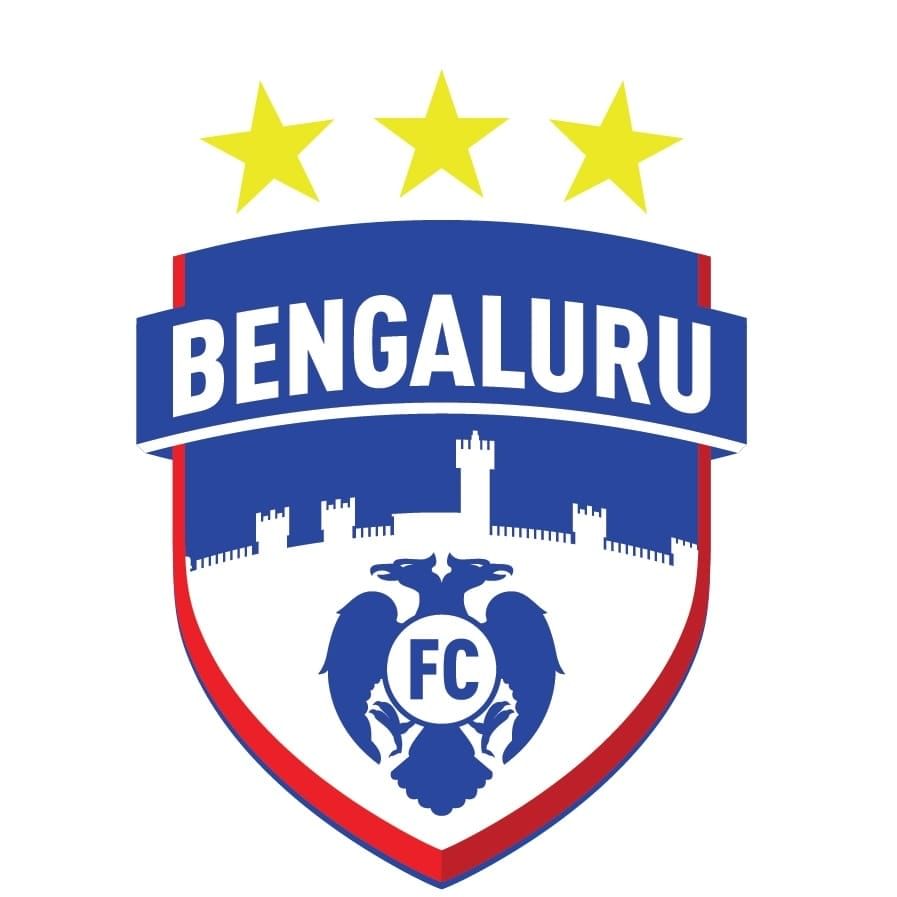 35′ Juanan
---
Match Report: ISL 2019-20 highlights: Bengaluru FC edge Odisha, go on top of table
Indian Players' Ratings: Odisha Vs Bengaluru Player Ratings: Gurpreet delivers masterclass in win
Odisha FC Post-Match Press Conference: Josep Gombau: We have to start thinking about the next game
Bengaluru FC Post-Match Press Conference: Carles Cuadrat: We are doing good in defence
---
Watch: Odisha FC 0-1 Bengaluru FC Highlights
---
It's full time here in Pune, Bengaluru have sneaked a victory out of an evenly matched contest and walk home with three points and a spot at the top of the table. Odisha FC returned to the second half revamped and determined to find the equalizer but Bengaluru FC shut them off simply by building a wall between the posts. Gurpreet Singh Sandhu's is  today's man of the match and that award is the only thing the keeper wouldn't deny tonight. Bengaluru FC seemed concerned towards the end of the second half as their victory was at stake because they weren't creating most of the chances to extend their lead, Carles Cuadrat and the rest of the Blues seemed to be relieved at the final whistle. Josep Gombau's side once again put up a fine performance, but were denied due to Sandhu's superhuman efforts and should definitely be proud of their efforts.
Benagluru FC finally manage to win a game away from home, move two points clear off ATK to the top. Odisha FC now sit sixth on the table with six points.
94′ Final moments of the game seem to be extended, Odisha trying everything to get back into the game, their last ball into the box falls at Juanan's feet and the defender clears it out of danger authoritatively as he walks home with tonight's winner.
92′ Ashique on the wing, looking to run down the clock.
91′ Xisco's corner finds Santana, fails to keep it within target.
90′ FOUR minutes added time. Too much for Bengaluru FC and too less for Odisha.
87′ Sandhu steps up to punch a corner out of danger, Bengaluru FC would surely look to get another goal now as Odisha are relentlessly attacking to grab the equalizer.
84′ Substitution for Odisha FC, Manchong comes in for Nandhakumar.
83′ Bengaluru FC look to add on to the score and not let go off another one goal lead.
81′ Substitution for Odisha FC, Daniel in for Vinit.
80′ Semboi wins a free-kick just outside the box, Dimas curls it in to the box, nobody gets on the end of it, strikes the post and moves out of danger.
79′ Substitution for Bengaluru FC, Augusto comes off for Rahul Bheke.
77′ Narayan Das lobs in a dangerous ball into the box, Sandhu steps up to clear it off trouble.
76′ Substitution for Odisha FC, Perez comes on.
72′ Brilliant run from Bengaluru, Chhetri and Dimas combine well to get into the final third, fail to find Semboi who was waiting in the box.
71′ Paartalu fires in from a corner, Arshdeep just does enough to keep it out.
70′ Substitution for Bengaluru FC. Udanta Singh comes off for Semboi.
69′ Udanta lobs a fine ball into the box, Nishu gets on the other end but fails to score.
67′ The Odisha FC attackers have lined themselves up outside the box and each of them are trying their best efforts on goal, while Sandhu makes goalkeeping look easy to deny each of them at his own will.
65′ Xisco fires from outside the box and manages to keep the strike on goal, Sandhu makes no mistake and grabs onto it.
62′ Tebar in a good position inside the box, fires at goal, Sandhu denies. AGAIN!
60′ Raphael Augusto showboating once again, Bengaluru sitting back and looking to run down the clock and attack on the counter.
57′ Udanta's driven cross into the box finds Chhetri, the skipper's strike is defended well. Augusto fires on the return and the ball is grabbed comfortably by Arshdeep.
54′ UNBELIEVABLE SCENES!!! Sandhu denies Odisha FC twice after stopping back to back strikes on goal from close range. Bengaluru FC survive again.
53′ Nishu and Ashique seem to have exchanged positions now.
51′ Chhetri gets on the end of Nishu's lay-off, fires it miles wide off the frame.
50′ Pressure from Odisha forces Sandhu to clear the ball out for a throw in. Odisha showing good signs of getting back into the game.
46′ Jerry works brilliantly on the wings and whips a cross into the box, Santana fails to get on to the other end. Great chance to equalize and they have wasted it.
46′ Second Half Kicks off!
Half time here in Pune and Bengaluru FC have the edge over their opponents in what was a very even contest up until the first goal was scored. Odisha FC have done exceptionally well but fell prey to Bengaluru's threat in set pieces. The hosts haven't had any clear scoring chance so far but have managed to work the Bengaluru defenders for major parts of the first half. Bengaluru FC wouldn't really look to sit back now as they are aware of Odisha's threat in attack and also the dramatic stoppage time equalizer's over the last week in the league would surely concern them. Raphael Augusto was out of action for most parts of the game and Carles must be worried about the Brazilian's injury concern.
45+1′ That's the end of the first half. Bengaluru FC head into the break with the goal that matters.
45′ One minute added.
43′ Ashique has been booked for a challenge, first name on the referee's book.
40′ Bengaluru FC having control over the game as they look to add to the score-line.
35′ GOAL!!! Juanan finds space in the box at the end of the set-piece, strikes the ball into the bottom corner. Juanan just had enough to roll it past the keeper into the bottom corner, the keeper manages to grab the ball after it ricochet off the post but the ball had gone past the line.
33′ The approach of both the teams is to battle it out in the midfield, there has been no attempt from the forwards to press the defensive line.
31′ Bengaluru FC are now sitting back as Odisha look to build from the back.
28′ Brilliant display of football, the style of play of both sides is strikingly similar.
24′ Halfway into the first half and both sides have created chance after chance on both ends. However the score-line remains unchanged.
22′ Udanta's driven cross from the wing finds Chhetri in the box. The skipper seems to have lost control and fires first time into the defender.
19′ Khabra picks up a knock after putting his body on the line to deny Santana of a clear chance in front of goal.
17′ Nishu Kumar and Jerry muscle it out on the wings, Jerry's cross is headed out of danger by Paartalu.
15′ Raphael Augusto seems to be concerned ever since he lunged on to a loose ball at the start of the game. Early worries for the Blues.
13′ Nandhakumar's shot has been kept away by Sandhu. Bengaluru FC were taken by surprise on the counter and have been saved once again by Sandhu.
9′ Neither side has managed to keep hold of the ball for too long and there has been no direct attempt on the goal so far.
6′ Augusto sets up Udanta for a run on the wings, Udanta's cross is  handled well by the Odisha FC defense.
4′ We're in for some great midfield battle as both sides look to build from the back and like to have possession of the ball.
2′ Odisha FC have started very well and look to attack from the wings.
1′ Kick Off here in Pune.
7:25 pm The players have taken to the field as the managers of both sides acknowledge each other on the sidelines.
7:15 pm Aridane Santana is Odisha FC's top-scorer this season with four goals to his name, Sunil Chhetri is Bengaluru FC's top-scorer with three goals. Gurpreet Singh Sandhu has been solid for Bengaluru FC  and has kept four clean sheets so far conceding just two goals.
7:05 pm Both squads have fielded an unchanged starting eleven and would look to register a win tonight. Odisha FC are yet to win a game at home this season, whereas Bengaluru FC haven't managed to win any of their away games this season.
6:35 pm The Lineups are out
Odisha FC: Arshdeep (GK), Shubham, Delgado, Diagne, Narayan, Vinit, Tebar, Sekar, Jerry, Xisco, Aridane.
Substitutes: Ankit, Dhot, Gharami, Bikramjit, Guedes, Lalhlimpuia, Manchong.
Bengaluru FC: Gurpreet Singh (GK), Nishu, Juanan, Serran, Khabra, Dimas, Paartalu, Augusto, Ashique, Chhetri, Udanta.
Substitutes: Prabhsukhan Gill, Bheke, Rino, Lyngdoh, Suresh Wangjam, Edmund, Semboi.
Welcome to ISL 2019-20 Odisha FC Vs Bengaluru FC live commentary of Khel Now, where we will bring you all the live action from Shree Shiv Chhatrapati Sports Complex in Pune.
Odisha FC Vs Bengaluru FC Kick-Off: 7:30 PM IST
To read the match preview, click here.
To read the pre-match press conferences, click here and here.
Josep Gombau thinks it will be an interesting game against Bengaluru FC
"It will be an interesting game tomorrow against one of the most consistent sides and the defending champions of the ISL. Both teams play a similar kind of football. We are preparing well and I hope we can win. This is the aim tomorrow, to get the three points," Josep Gombau said.
"I think we have the capacity to play well and win tomorrow. But, it will not be easy against Bengaluru, who have four draws from their six games so far and are above us," the Spanish tactician added.
Carles Cuadrat had only praises for Josep Gombau
"He is hard-working, is doing good things for football in India and loves to play attacking football with possession. I think in the next game, they are going to fight with us for possession and it will be an interesting game," Carles Cuadrat said.