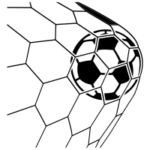 17′ Rana (OG)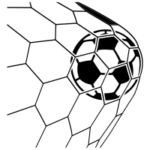 40′ Aridane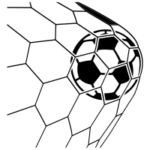 85′ Castel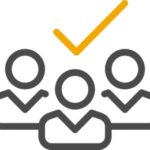 21,689
---
---
90 + 4′ FULL-TIME!!!! 10-man Jamshedpur FC deservedly win their opening game of the season against Odisha FC who will be ruing their missed chances and failing to win despite having an extra man advantage.
90 + 3′ SUBSTITUTION Robin Gurung comes on for Sergio Castel
90 + 2′ Long-range strike from Guedes flies over the bar, as Farukh has been announced as the hero of the match.
90′ FOUR MINUTES ADDED Enough time for the visitors to find a goal?
88′ Two minutes plus stoppage time left for Odisha FC to salvage anything from the Furnace as they stare at a defeat in their opening game.
85′ GOOAALLL!!! Sergio Castel shows pure class by dinking the ball above the keeper with his right-foot and sends his side into the lead for the second time in the game. Can the 10-men Jamshedpur hold on to their slender lead here?
83′ SUBSTITUTION Nandhakumar is replaced by Mangku as Gombau attempts to find a goal here by bringing on the youngster.
80′ Piti drops the shoulder on Tebar and again tries to shoot from long range and again finds the hands of Dorronsoro.
77′ WHAT A MISS!! Farukh found himself one-on-one with the keeper but he decides to pass it to Castel instead of going for goal. What a huge miss this could prove to be?!
76′ Jerry's left-footed curler stretches Subrata who manages to punch the ball for a corner-kick to the opposition.
74′ Piti tries his luck from 40 yards out but his easily collected by the keeper. This has been a good phase for the hosts who are finding chances to score despite being a man down.
70′  Piti whips in a good corner and Castel's header goes past everyone, following which Sumit Passi's header from the second cross goes wide. Shortly after that, Farukh delivers a sharp cross which is met again by Castel whose volley is off target.
68′ Guedes makes an early contribution with a good cut-back in Bikramjit's path whose right-footed shot is blocked by Subrata Paul.
66′ SUBSTITUTION Xisco is subbed off and replaced by the Argentine, Martin Peres Guedes who makes his ISL debut.
64′ CLOSE! Farukh weaves past a defender and delivers a good ball into Castel's path from the right-flank but Shubham manages to clear the ball for a corner somehow.
59′ SUBSTITUTION Both sides make a change, Sumit Passi comes on for Aniket while Vinit Rai is subbed off by Gombau for Bikramjit. Keegan Pereira receives a yellow card for time wasting in the meantime.
57′ As expected, Odisha FC are now enjoying more of the ball due to the man advantage while the hosts continue to sit deep.
54′ Aniket is down and holding his leg after a strong tackle from Das stops him in his tracks. He seems fit enough to continue however.
50′ YELLOW CARD! Aniket is shown a yellow card for elbowing Narayan Das. He could have been sent-off for that. Moreover, the gaffer of Jamshedpur, Iriondo has changed the shape of his team to a 4-4-1, as they sit deep and look to hurt the opposition on the counter.
48′ Last-minute challenge by Joyner prevents Nandhakumar from getting at the end of a decent through ball inside the box.
46′ AND WE ARE OFF! 2nd half  resumes after the break. A substitution has been observed, Noe Acosta makes way for Memo for the hosts.
HALF-TIME! As we head into the break, Antonio Iriondo has a huge task of motivating his players and it will be interesting what tactical changes the tactician adopts due to cover for the disadvantage of being a man down. Josep Gombau must be the happier of the two and will hope his side can carry their momentum into the second-half and use the extra man advantage to score and take away all three points here. Second-half awaits at the JRD Tata Sports Complex.
45′ Two minutes have been added on and the hosts desperately need the half-time break here to re-strategize.
42′ The equaliser has sent the crowd into a sea of silence and the nervousness can be felt in the atmosphere at The Furnace. As we speak, Aniket's ambitious long-ranger is weak and is comfortably saved by Dorronsoro.
40′ BANG!! Aridane smashes the top of the net with a piledriver of a volley from Jerry's cross. What a way to score your first ever goal in the ISL!! It's 1-1 here!
38′ Piti has been the main attacking outlet for the Men of Steel, but needs to improve his distribution, mainly after the fact that his side will be playing with a man short for the rest of the game.
35′ RED CARD!!! Jairu is sent-off by the referee for a shocking tackle from behind on Jerry who was through on goal from a free-kick opportunity on the other end. The resulting free-kick from Xisco is straight into the wall.
31′ Castel finds some space inside the box after being put through by Piti but his shot is off-target.
28′ YELLOW CARD The referee hands the first booking of the night to Monroy for a late challenge on Tebar.
27′ Farukh plays in Piti inside the box but the new recruit is stopped by Nandhakumar.
23′ Odisha FC seem rattled by that opening own-goal and have lost the rhythm they found in the earlier stages. It's becoming more of an even game now.
20′ Aniket Jadhav cuts in from the left-flank but his shot lacks any power and is comfortably collected by the keeper.
17′ OWN GOAL!!! Rana Gharami guides the ball into his own net after failing to deal with Farukh's cross inside the box. Jamshedpur FC lead against the run of play.
13′ AGAIN!! Jerry finds space behind the Jamshedpur defence and unleashes a low shot that hits the left post!!
10′ SO NEAR!! Aridane gets on the end of a sensational cross by Jerry from the right-flank but the headed ball goes marginally off target. The visitors are looking dangerous here!
7′ Set-piece specialist Piti tries an ambitious direct shot from a free-kick which is comfortably dealt by Dorronsoro who punches the ball away.
5′ Farukh Choudhary wins a corner for his side but nothing comes off it as the Odisha FC defenders deal with it easily.
3′ It's a measured start from both sides who are employing long balls early on in order to find  space in the attacking third.
1′ KICK-OFF!! We are underway here at the JRD Tata Sports Complex a.k.a The Furnace, for the third match of the ISL 2019-20 season between Jamshedpur FC and Odisha FC!!
7:25PM: The crowd has arrived inside the JRD Tata Sports Complex which has been SOLD OUT for the night!!
7:20PM: Antonio Iriondo has fielded his side with a 3-5-2 formation, while Josep Gombau has employed a 4-2-3-1 setup.
7:15PM: Both sides are being lead by debutant strikers in Sergio Castel (Jamshedpur) and Aridane (Odisha) who will be looking to start their life in Indian football on a high note.
7:10PM: Odisha FC (as Delhi Dynamos) have never defeated Jamshedpur FC, as out of four previous meetings, the Men of Steel have won three, while the other fixture has been a draw. Can they open their account today?
7:00PM: We are only 30 minutes away from the kick-off at The Furnace ahead of the Matchday Three between Jamshedpur FC and Odisha FC.
6:50PM: Here are today's substitutes:
Jamshedpur FC: Rafique (GK), Memo, Robin, Karan, Mobashir, Isaac, Passi
Odisha FC: Sajid, Diagne, Bikramjit, Martin, Daniel, Arshdeep (GK), Seiminmang
6:40 PM: Here are today's starting Lineups – 
Jamshedpur FC XI: Subrata (GK); Joyner, Tiri (C), Keegan, Aniket; Monroy, Noe Acosta, Bikash, Piti, Farukh; Castel
Odisha FC XI: Dorronsoro (GK); Carlos, Rana, Shubham, Narayan; Vinit, Marcos (C), Xisco, Nandhakumar, Jerry; Aridane
---
Welcome to ISL 2019-20 Jamshedpur FC Vs Odisha FC live commentary of Khel Now, where we will bring you all the live action from the JRD Tata Sports Complex in Jamshedpur.
Jamshedpur FC Vs Odisha FC Kick-Off: 7:30 PM IST
To read the match preview, click here.
To read the pre-match press conference of the match, click here and here.
Antonio Iriondo believes he has the right set of players
"The squad is ready. We have been working very hard for the past two months, during the pre-season and some players do have some pain. But, everyone is ready for the new season."
"It is important as to how the players communicate with each other on the pitch and work together," the coach said.
Josep Gombau is happy to retain the core of the Delhi Dynamos' squad
"It is pretty much the same team from Delhi. It is a competitive team with good players. We have also prepared well and this is an exciting bunch of players," Josep Gombau said before adding, "We signed the players we wanted and we had a good pre-season."
Josep Gombau made his praise evident of the facilities on provision in Bhubaneswar and also spoke about the football culture in the new surroundings.