The 28-year-old partnered with Sikki Reddy and won gold in the event at the 2018 Commonwealth Games.
Pranav Jerry Chopra is a pioneer in the field of Badminton mixed doubles in India. In the company of Sikki Reddy, he reached a career-high ranking of 13 in the world. Pranav and Sikki Reddy are only the second Indian mixed doubles pair after Jwala Gutta and Valiyaveetil Diju to break into the top 15 in BWF rankings.
In an exclusive conversation with Khel Now, Pranav Chopra talked about the challenges faced in mixed doubles, Olympic hopefuls at Tokyo and his plans for future tournaments.
I am really hoping Satwiksairaj Rankireddy and Chirag Shetty do well in Tokyo Olympics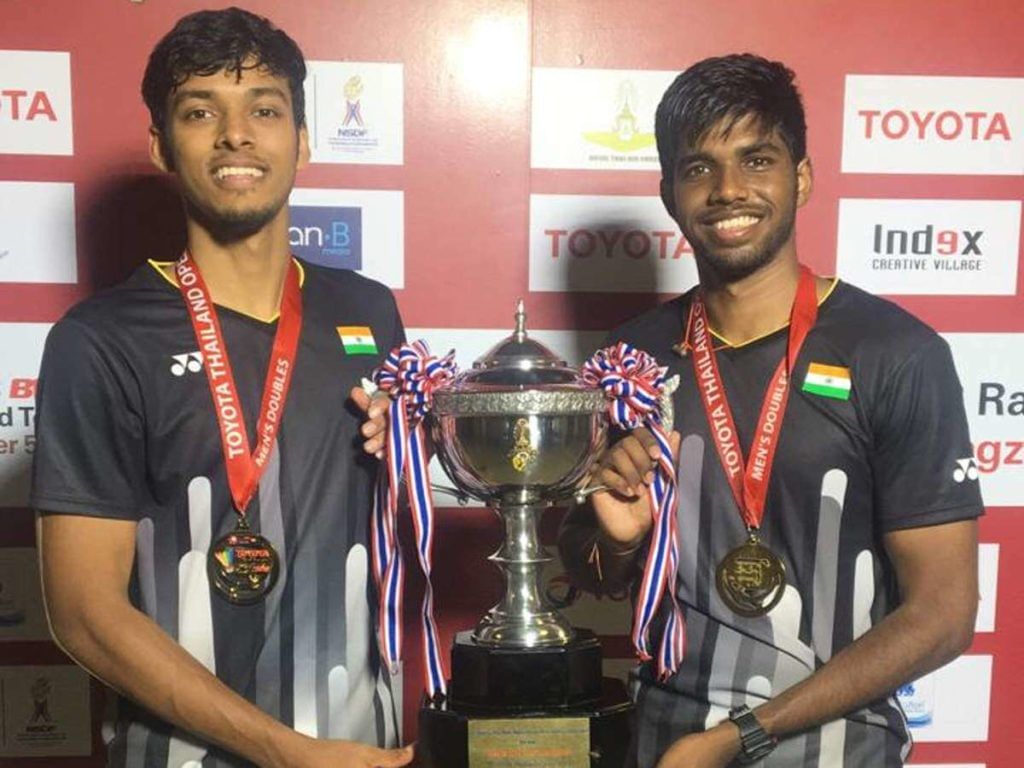 The former world no. 13 came out in support of the first Indian men's doubles pair to qualify for the Olympics as medal prospects from India.
"I'm really hoping for Satwiksairaj Rankireddy and Chirag Shetty to do well. We know Sindhu has done well before and she has been amazing in the bigger events, like in a World Championships or Olympics. But I hope we get something in doubles this time. I'm praying for these two and if they can achieve any medal it will be a massive achievement.
"As a doubles player, I wish that they get something because it will be helpful for doubles in the future."
Challenges faced due to COVID-19 lockdown
When asked about his experience during the lockdown, the 28-year-old acknowledged it was a blessing in disguise as he could spend time with his family. However, he also said the lockdown affected his performance on the badminton court.
"The initial lockdown was still okay because we had been training quite hard. And the lockdown afforded us a short break. We could stay home with my parents because otherwise, I'm usually in Hyderabad for my training. My parents are in Punjab, so I hardly get to visit them. So when the first lockdown was announced in March, I went back home. So that was kind of a blessing. I could stay home and spend some time with them.
"But later we could not train and were left to doing online workouts. So the coaches set up a zoom meeting for all the players. But when you don't get onto the court and you're not certain about what tournament you are going to play next, then it tends to affect somewhere mentally.
"Later we got permission to train in the stadium in Punjab but we didn't know what we were training for. Initially, it was just getting back to full fitness but I feel somewhere those workouts at home were not enough. So, when he resumed hardcore training in the stadium, there were injuries.
"I had a stress fracture in December and was almost out for three months. I could not play the Thailand Open. It gets frustrating during the day. But then it is always good to get back on the court and get some training."
Important to focus on only one event
Discussing his plans for future tournaments, Pranav Chopra exquisitely stated the importance of focusing only on mixed doubles for getting the desired results.
"We usually focus on only one event at a time. I am 28 now. Even Sikki, she's also getting old. And it's tough for her also to focus on two events. I think it's the same for Ashwini as well. If they can focus on any one event, they can set an aim for different goals.
"I see the Commonwealth Games and Asian Games next year as good prospects. So I feel if they can decide on any one event, then we can sit and plan. So I do feel we still have a chance."
When asked whether he would change his partner in the upcoming tournaments, Pranav said: "No, I don't think I'll be changing their partner. Because if I feel that if there has to be a change, then I might change my event, I might shift to men doubles.
"But I would like to continue with Sikki because we have been playing for so many years. I have that understanding with Sikki and know the way we have played throughout these years and I know how to manage things."
Mixed Doubles least important event in India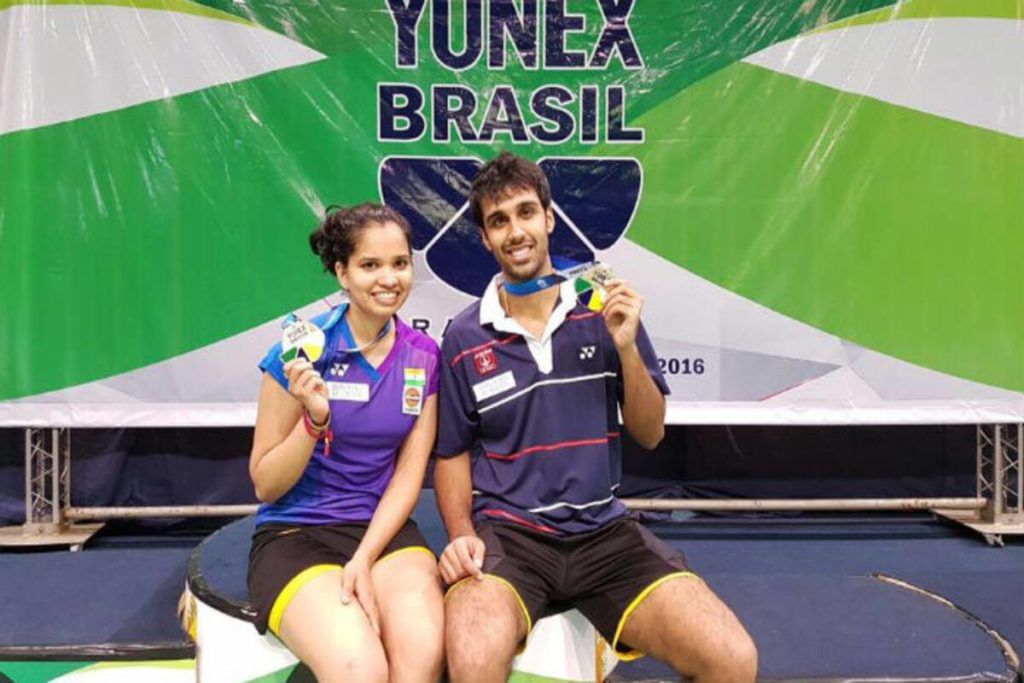 Further, when asked about the challenges faced by mixed doubles shuttler in India, Pranav said "mixed doubles are the least important event as of now. People choose men's doubles or women's doubles as it's a safer option."
Moreover, Pranav Chopra used to play men's doubles before shifting to mixed doubles after his coach insisted and encouraged him to do so.
Pranav also acknowledged the support of the coaches and also his principal sponsor, ONGC, who supported him in all tough situations. He is currently training under India's chief national coach, Pullela Gopichand.
"When Tan Kim Her came in, he changed the training system. We made separate programs according to different events," said the 28-year-old.
Coach and parents' support is important to build a career in mixed doubles
Pranav enlisted various key parameters for all the players, who are thinking of building a career in badminton mixed doubles.
"You can continue playing men doubles or woman doubles and mixed doubles because you will have that strength. You will have the endurance and stamina to continue playing both events. I also feel that it is important to play mixed doubles and men's doubles because it gives you more exposure. You get more experience by playing both of them and get a better understanding of the doubles game.
"But I think at some point you will have to take that decision and select one event because the body can't hold it throughout your career," he said.
Diju and Jwala are my inspiration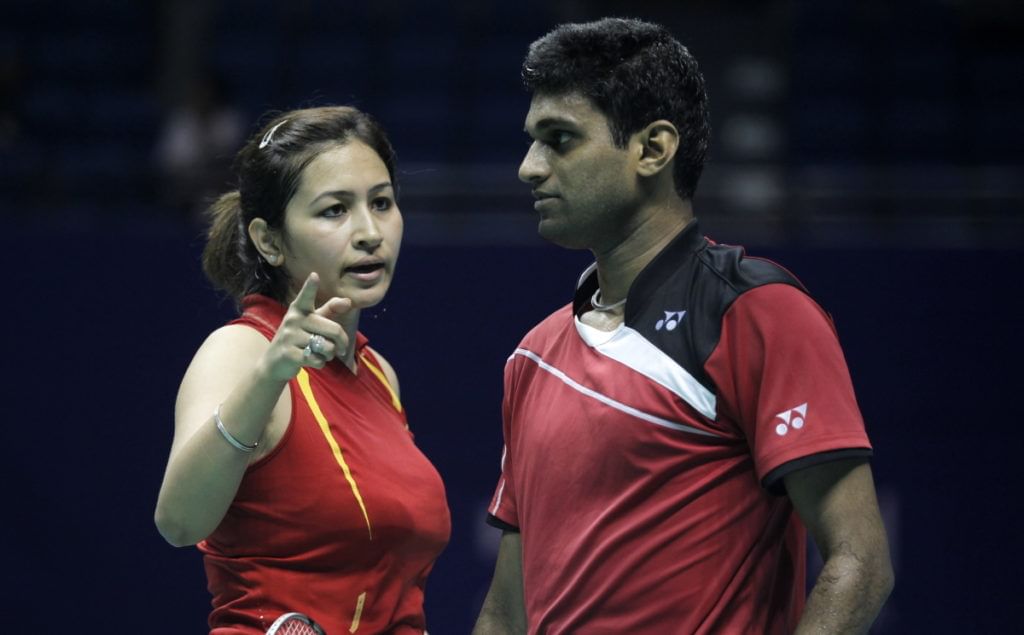 Pranav also shared the source of his inspiration. "I got inspired by Diju and Jwala because they were the ones who had done this before. Their success gave the belief that we could trust that process. There was always a belief they if they have done it then we can also do it."
Plans post retirement
Pranav feels he has 4-5 years left to perform professionally. When asked about what are his plans after playing badminton, he said: "Even if I do something else, I'll still be associated with this sport. I want to become a badminton coach or maybe even start my coaching centre. But I'll definitely be associated with the game and give something back."
For more updates, follow Khel Now on Twitter, Instagram and join our community on Telegram.