The 17-year-old spoke about her goals in an exclusive interview with Khel Now.
The city of Hyderabad is known for producing world-class badminton players over the years. From Pullela Gopichand to P.V. Sindhu, all of them have made the country proud by their displays in the various tournaments. The sporting culture of the city is witnessing the rise of yet another future star in young shuttler Samiya Farooqui. She is currently ranked World No. 2 in the junior women's singles charts.
Samiya's talent was unearthed by the Pullela Gopichand Badminton Academy where she went as just another kid to play the game. Gopichand spotted her talent very early and asked her father to send her to the academy every day. Her father had played the sport with one of the country's most celebrated shuttlers during his University days.
"Initially, as a 6-year-old, I was fascinated by tennis. I called my father and said I want to play tennis. So, the next day he took me to the badminton academy and I was like this isn't tennis. So he told me this sport will suit your body because I was lean at that point in time. As time passed I really liked it as a sport and when I was ten years old I decided to pursue it professionally," she described her initiation towards the game.
Gopichand is the most celebrated badminton coach in India. He unearthed superstars like Sania Nehwal and P.V. Sindhu. Samiya Farooqui too has been coached by the Dronacharya awardee. She remarked, "He is the most dedicated and focused person I have ever seen. He is very hardworking. I have never seen any other coaches put so much effort in making future players like Nehwal and Sindhu. There is so much good about him that I have no words to describe it."
Badminton Idol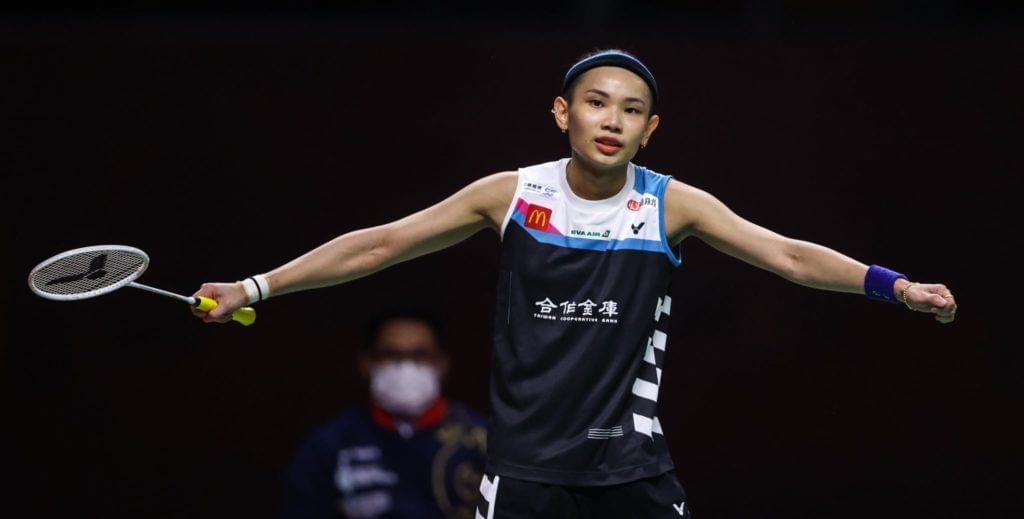 Training is the most important thing in an athlete's career and her training regime starts from 6:00 am in the morning. Samiya looks upto her coach Gopichand and international star Tai Tzu-Ying as inspirations. She is working hard to become as successful as the Taiwanese shuttler.
The youngster stated, "Everyday we have three sessions, two on the court and one for fitness. The first session starts at 6 in the morning and the third ends at 5:30 so the training is for the whole day. I look upto Gopi Sir in badminton and life. I want to follow his footsteps and in terms of badminton, I look upto Tai Tzu-Ying of Taiwan in terms of women's singles. She is a great player I want to become like her."
Samiya's life is hard compared to other kids of her generation as she has very limited social life due to her commitments and she understands the importance of it. "Life is completely different compared to others. You don't meet your school friends and don't have a social life. One can't eat desserts. You have to follow the diet every day and you can't even miss a single session. This life is very limited," she said with a wry smile on her face.
2019 was a very good year for her as she won many national and international titles at the junior level. Apart from that, she started playing at the senior level and also won a bronze medal in the Bangladesh Open. She describes her experience playing in such tournaments by saying, "I've got a very good experience playing in those tournaments. I've learnt a lot playing with International players in International tournaments who actually play on very higher level. It was a pretty consistent year for me and it was a good experience overall."
Injury and recovery period
In the later part of 2019, Samiya Farooqui sustained a long term ankle and back injury which kept her out for a considerable period of time. She talks through her recovery period while commenting, "It was very hard at that time because in 2019 I was at my peak and I injured myself. It was very difficult at that time but I was focused enough to come back and be better on the court."
Sporting events are slowly starting everywhere and BWF has released a calendar for the seniors and very soon they will release calendars for juniors as well. Samiya quipped, "More recovery, more rehab sessions because everybody's body is not as strong as it was before so more of physiotherapy and more of recovery after the sessions. And as far as the calendar goes, for juniors it is not out but I'll play the senior tournaments pretty soon."
Off the field, Samiya has been supported by Welspun group through Welspun Super Sport Women Program for past two years. "Welspun has been supporting me in every possible way, they are always very supportive and helpful and they play a very big part when it comes to my sport live," she concluded.
For more updates, follow Khel Now on Twitter, Instagram and join our community on Telegram.