The 27-year-old shuttler is currently placed at the 13th position in the men's singles rankings.
India first took notice of B Sai Praneeth in 2013 when he defeated one of the all-time greats Taufik Hidayat in his farewell tournament in front of his home fans. It was the first round of the Indonesia Open and Hidayat was the favourite to go through.
However, young and determined Praneeth had other ideas. He went toe-to-toe against the 2004 Olympic Gold medalist and pulled off an upset in a three-game thriller. He kept honing his skills and defeated another legend in the process at the 2016 All England Open.
Praneeth faced Malaysia's Lee Chong Wei, very much in his prime, in the first round of the tournament. He stunned second seed Wei in straight sets and got into the top 30 in the world rankings as well. After that famous victory, he won many tournaments including his first-ever BWF Grand Prix title at the Canada Open. But, his biggest success came at the World Championships last year, where he became the first Indian male shuttler in 36 years to win a bronze medal after Prakash Padukone in 1983.
He lost the one-sided semi-final match against Japan's World No.1 Kento Momota, but he believes that he would be able to beat him and other top players like Chou Tien Chen and Andres Antonsen at the upcoming Olympics.
"We had been playing continuously in tournaments after the world championship until the lockdown happened. So, there was no time to train what I wanted. I think now when we have got a very big break, I have so much time to develop the skills. Now, I think I can really work on that," Sai Praneeth said to Khelnow.
"I will give tough competition to top players like Momota and Antonsen. If you compare only me with them I think I just need to be fit consistently. Whenever I train and go, I play very well, but when I play continuous tournaments I couldn't maintain the fitness. I think I just have to consistently maintain my fitness and I am working on that."
However, Praneeth also admitted that the lockdown has limited him from following his usual workout routine, as he has not been able to go to the academy to play Badminton. He remarked, "Definitely, the impact of lockdown is really bad and you know it's been months since we have stepped outside. It will be a little tough once we come back on the court, but we have enough time to come back so there is no hurry. We don't have immediate tournaments, we have 2-3 months to train, so I think we will come back."
"It's a completely different scenario right now. Before this lockdown, I used to get up early and go to the stadium. Now, there is nothing to do, so we are staying at home and doing some workout for an hour in the morning and evening."
In badminton, the top 16 players in each category qualify for the Olympics, based on their rankings in the May 2019-April 2020 window. Sai Praneeth and PV Sindhu with their World Championships medals had earned enough points to be assured of a spot in Tokyo, but the same cannot be said about other players. Although, Praneeth believes it is too early to predict who is going to get the ticket for the Olympics, as COVID-19 has changed the whole scenario and the quadrennial event has also been postponed to 2021.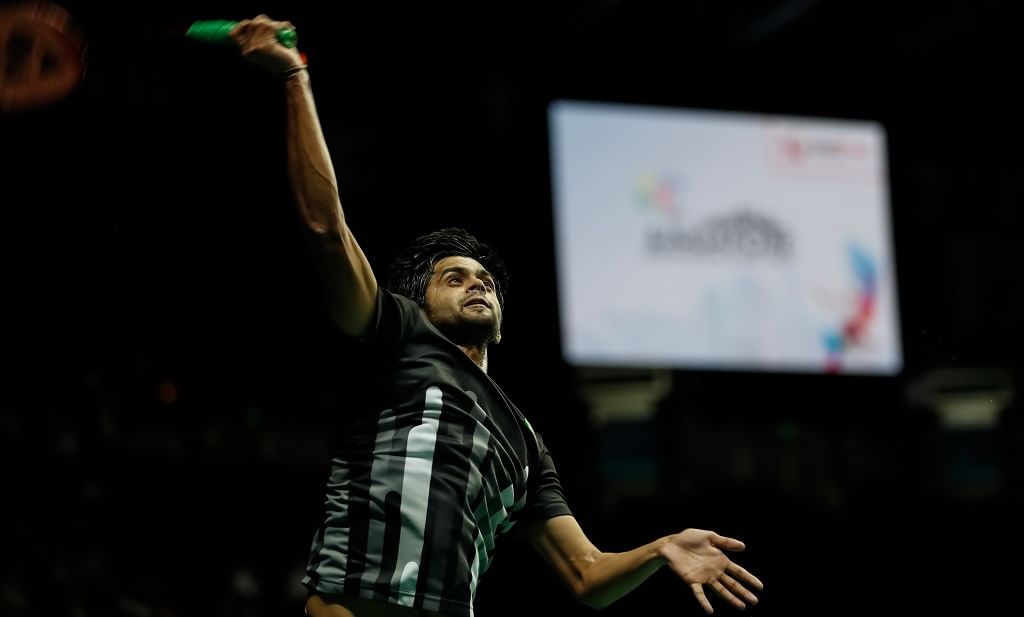 He said "Even in the last two or three editions of the Olympics, I think in the men's singles category only one player was selected from India. I think this time; we still have a chance for one or two to get selected. In the Olympics one nation can send a maximum of two badminton players for every category, so you can't say that it is a big thing that never happened. Players are trying to qualify and everybody is working for that. I think there is a very good chance that two players from our country can qualify for the men singles category."
The lack of depth in Indian Badminton is also a reason for this situation, as there are only eight Indian players inside the top 50 of the BWF world rankings and most of them have already passed their peak.
Praneeth remarked, "Yes, definitely I think if we see our current situation there is no next group of players who can come, but this thing has happened with us before and suddenly Lakshya Sen came up and he is already competing in the international circuit now. So, I think within two to three years by the time our batch goes, there will be someone who will be overtaking us."
India's top-ranked shuttler in men's singles also urged the government to help the young athletes. He said, "I think the government only sends top players for tournaments like the Super Series. In my view, the second and third group also needs the exposure because if you see China and Japan, there are many countries where the junior and upcoming players play all the small challengers and Super 100 tournaments. I think India also has to look into that because every player can't play on their own. Some players have the potential to play at that level, but they don't have the money to play."
"So, I think the second and third group also has to get tournaments to participate in at the international level. The exposure is very important because there are so many players who are playing well, but they don't have the exposure or they might play one or two tournaments in three to four months. When I was in the junior circuit and came into the senior, teams were going to Challengers and GP Gold also. So, I think if the government and BAI look into that, it will be better not now, but after one or two years definitely, players will come up."
He also said that the gap between India and the other top nations in Badminton has been covered in the last few years. He remarked, "I think it does not only depend on Olympic medals. The Olympic happens once every four years and many top players may lose in the tournament maybe they are not lucky enough or anything but if you see on the whole picture, If you compare the whole tournaments like world championship or Super Series the gap is covered."
"You can't compare just on the basis of Olympic medals, see the World No.1 might also lose. So, you can't compare him, you can't tell him that he is not a top player. It's not done and if you see the whole picture yeah I think the gap is covered."