Indian para table tennis player Bhavina Patel scripted history with a historic silver medal at her maiden Tokyo Paralympics. Doing so, she became the second Indian female after Deepa Malik to win a medal at the Paralympics. Also, she became the first Indian to bag a medal in table tennis at the Paralympics.
Bhavina's impressive run at the Tokyo Games ended with a 7-11 5-11 6-11 loss to World No. 1, Zhou Ying of China in the women's singles table tennis class 4 final. This is a historic and significant achievement for table tennis in India.
Let's take a look at why Bhavina Patel's remarkable feat can be considered a significant achievement in Indian sporting history:
India's first medal in Table Tennis
Bhavina Patel rallied against all odds to become the first Indian to win a medal in table tennis. Nobody has ever done this before, either at the Paralympics or the Olympics. Her silver medal is definitely a significant moment in Indian sporting history. Over the years, India's performance in table tennis has not been up to the mark. Bhavina's silver medal will serve as a stepping stone for Indian table tennis at the global event.
This will encourage and raise the hopes of other Indian paddlers to raise the Indian flag at the highest sporting spectacle. In addition, after Deepa Malik's silver in shotput, Bhavina Patel became the second female to win a medal at the Paralympics.
Medal under challenging circumstances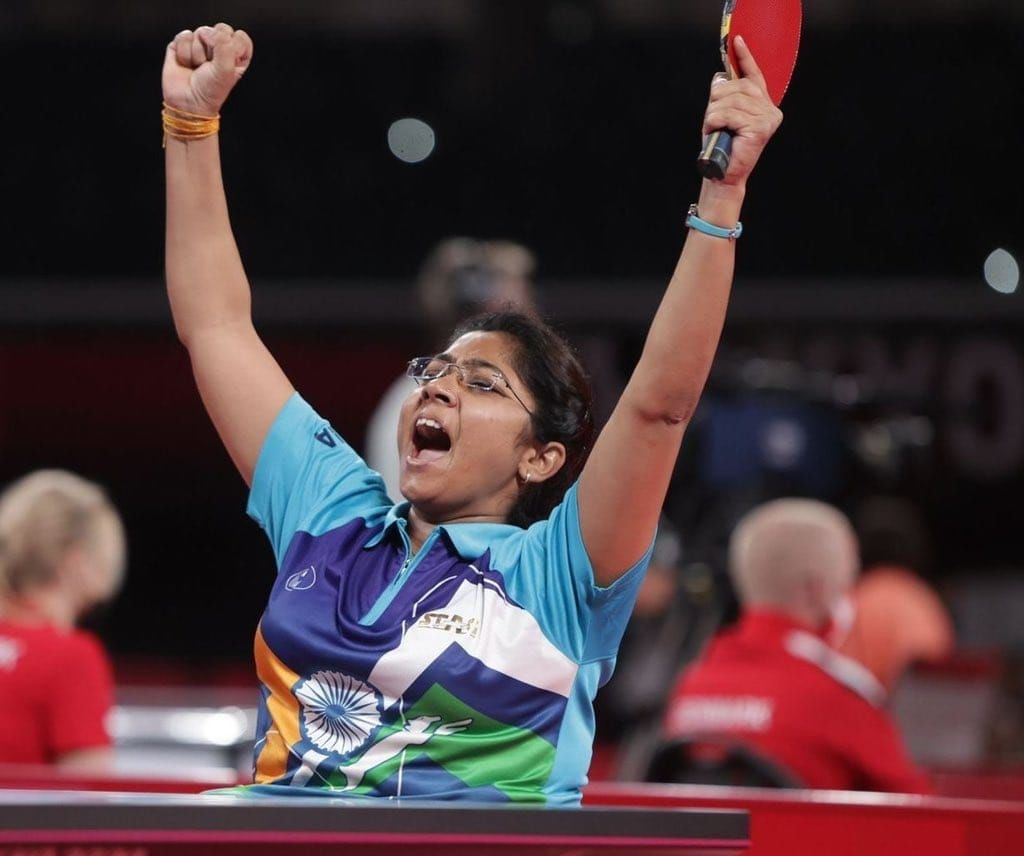 The deadly COVID-19 pandemic proved to be a serious challenge for the athletes. Likewise, even Bhavina Patel had to overcome several financial and training challenges in such tough times.
In conversation with the Indian Express, her husband, Nikul Patel said that during the pandemic, she trained for six months at home. After a certain point, her coach and other wheelchair table tennis players would come home to help her with the training. The paddler also came through financial challenges, as she is only partially funded. Her achievement under such challenging conditions deserves special plaudits.
Fighting Spirit
Diagnosed with Polio when she was just 12 months old, Bhavina's journey to reach the Paralympics has been one of a kind. Previously, she had even qualified for the 2016 Rio Paralympics, but could not travel to Brazil due to certain technical reasons. However, she did not give up and worked harder with focus and determination.
The 34-year-old had to wait another five long years to enter her maiden Paralympics in Tokyo. However, it was worth the wait to get through the Tokyo Games and she did not disappoint, when she got her chance by winning a silver medal.
Moreover, in her maiden Paralympic appearance in the women's singles table tennis class 4, she stunned the world with her performances. Her journey to the Olympic silver was full of obstacles. She lost her opening match in the group stage to Zhou. However, she stunned Rio Paralympic gold medalist Borislava Peric-Rankovic of Serbia in the quarterfinals, before ousting World No. 3, China's Zhang Miao in the semi-finals. The fighting spirit displayed by the Indian paddler will serve as an inspiration for years to come.
Hailing from Vadnanagr, Gujarat, Bhavina has won several laurels for the country before the Paralympics. She now looks ahead to train effectively and give her 100% at the 2024 Paris Paralympics.