These athletes have put a blot on their careers by being on the wrong side of the law.
The life of a sportsperson can be a grueling one. They have to start working from a very young age to break into the limelight in the senior level. In most cases, a sportsperson often keeps to their own job and tries to excel at that. Some win big things for their countries, some excel at national level. Some aren't that lucky to win anything big in their entire careers.
During their careers or after taking retirement, renowned sportspersons try to stray out of controversy. Some yearn for more recognition, while others opt for a more private lifestyle. However, bad life choices and shocking personal transformations have taken some sportspersons to the dark side.
They end up being involved in severe crimes that tarnish their reputation forever. It taints their image from a respected celebrity to a criminal. In the light of the shocking actions of Olympics medalist Sushil Kumar, Khel Now looks at five Indian Sportspersons who were punished for causing severe crimes.
5. Tanveer Hussain
Tanveer Hussain was still an up-and-coming sportsman from Kashmir when his career was brought to a halt. The showshoe racer was definitely one of the more unique athletes – participating in a sport not many have even heard about in India.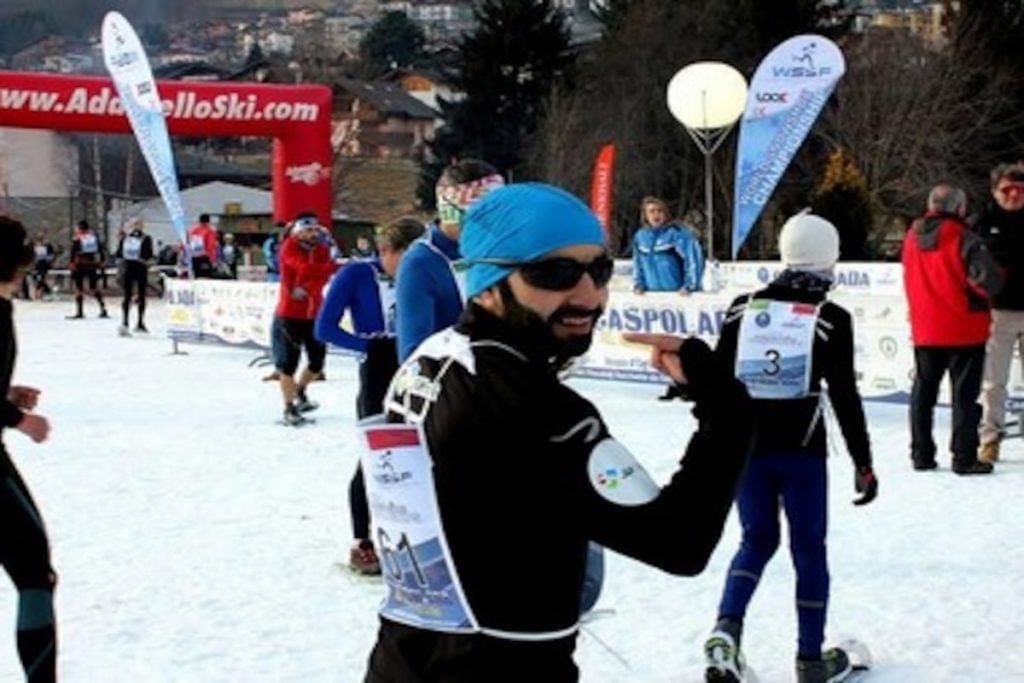 In 2017, he had gone to participate World Snowshoe Championships in the USA. After the tournament, some shocking allegations came upon him. It was alleged that Hussain had sexually abused a minor girl and was taken to court over it.
In the end, he plead guilty to the crime and was indicted for the same. Hussain was deported back to India after that and faced a prison sentence of 2-10 years.
4. Iqbal Singh Boparai
Iqbal Singh Boparai made big strides in the 1980s in the sport of shot put for India. He won the Bronze Medal in the 1983 Asian Championships for India. Boparai's best heave saw him record a 18.77 m throw that won him the gold medal in the Permit Meet held in Delhi in 1988.
After his career, he even worked for Punjab Police and Tata Steel before relocating to the USA. However, Boparai's name into the limelight last year for the most shocking reasons.
He was arrested in Pennsylvania for a double murder homicide after killing his own mother and wife. Nobody could decipher how that happened. This revelation stunned everyone close to him– citing mental illness as a possible reason.
3. Deepak Pahal
In 2012, Deepak Pahal rose as one of the brightest prospects in Indian boxing. He won the junior national championship in Boxing and had the ability to soar in the sports of boxing. However, just as he was to become a pro, Pahal opted to walk away from boxing.
Instead, he took to the world of crime. The 25-year-old is now one of the most wanted criminals in Delhi. Pahal is wanted for committing severe crimes like four murders and extortions. In addition to this, he even planned & executed the escape of gangsters from police custody.
Pahal is currently carrying a ₹2 lakh reward for his arrest and is considering among the most dangerous gangsters in the capital.
2. Navjot Singh Sindhu
In the Indian cricket scene, people consider Navjot Singh Sidhu as one of the most cheerful, happy-go-lucky people around. He enjoyed a respectable career as a player, winning the 'Man of the Tournament' award in the 1987 Cricket World Cup and scoring over 4,000 runs in his ODI career.
After retirement, Sidhu has taken many forms – be it a politician or an ever-cheerful figure in comedy shows known for his infectious laughs. However, behind that cheery attitude, there is some darkness. Punjab police arrested Sidhu in 1991 after they accused him of assaulting Gurnam Singh to death. He denied all charges of these severe crimes and was eventually released from custody. The Punjab High Court put the case down years later.
Controversy again embedded the former cricketerin 2006 after a road rage incident. The High Court sentenced him to a three-year prison term for culpable homicide. The Supreme Court stayed his conviction, but Sidhu's dark past shows there's another man behind all that glamour.
1. Sushil Kumar
For many years, Sushil Kumar was the gold standard of Indian wrestling. The two-time Olympic medalist was one of the best wrestlers to have come up in the country's history. However, that reputation has been tarnished forever with his recent actions.
The Delhi police recently arrested Kumar for his alleged involvement in the murder of a fellow wrestler. As per the police, Kumar and some associates assaulted Sagar Rana and some of his friends on May 4. Rana later died because of the injuries.
Kumar was on the run from police for over two weeks before finally being apprehended. Sushil has since denied all allegations against him and is likely to face trial. If indicted, he could face a long prison sentence and his wrestling career now is as good as over.
For more updates, follow Khel Now on Twitter, Instagram and join our community on Telegram.