The Indian boxer spoke extensively about his aspirations in an exclusive interaction with Khel Now.
Over the years there have been several stars in Indian boxing starting from Vijender Singh to Mary Kom, following many others. However, a young boxer recently grabbed the headlines when he defeated Rio 2016 Olympic gold medalist and World Champion Shakhobiddin Zoirov from Uzbekistan in the semi-finals of the Strandja Memorial Tournament. The youngster is none other than Deepak Kumar hailing from Hisar in Haryana.
But, despite his exceptional form and a silver medal in the recently concluded tournament, the 23-year old is not going to the upcoming Olympic Games. He is in the same 52kg category with World No.1 Amit Panghal, who has already booked his ticket for Tokyo and only one boxer is allowed for a specific category from a country. Despite the disappointment, Deepak is motivated and feels that his time will come.
"It is about performance on the given day and Amit bhai has done really well and shown us that he deserves to be there. My main focus, for now, is on the 2024 Olympics and I want to continue this momentum from Strandja to the upcoming tournaments and be ready when my time comes," Deepak told Khel Now in an exclusive interview.
On his journey as a boxer
His journey in boxing started against all odds, as he did not get enough support from his family. They were rigid with their beliefs, as they wanted him to focus on his education. But, it was due to his uncle that he found the extra motivation to break the shackles and chase his dreams.
"It was my uncle (Ravinder Kumar) who guided me to this path of Boxing. He used to tell me about the benefits of the sport and how I can get a good job from it. He always wanted to be a boxer and now he is living his dream through me. It was because of him I became a boxer," he reminisced.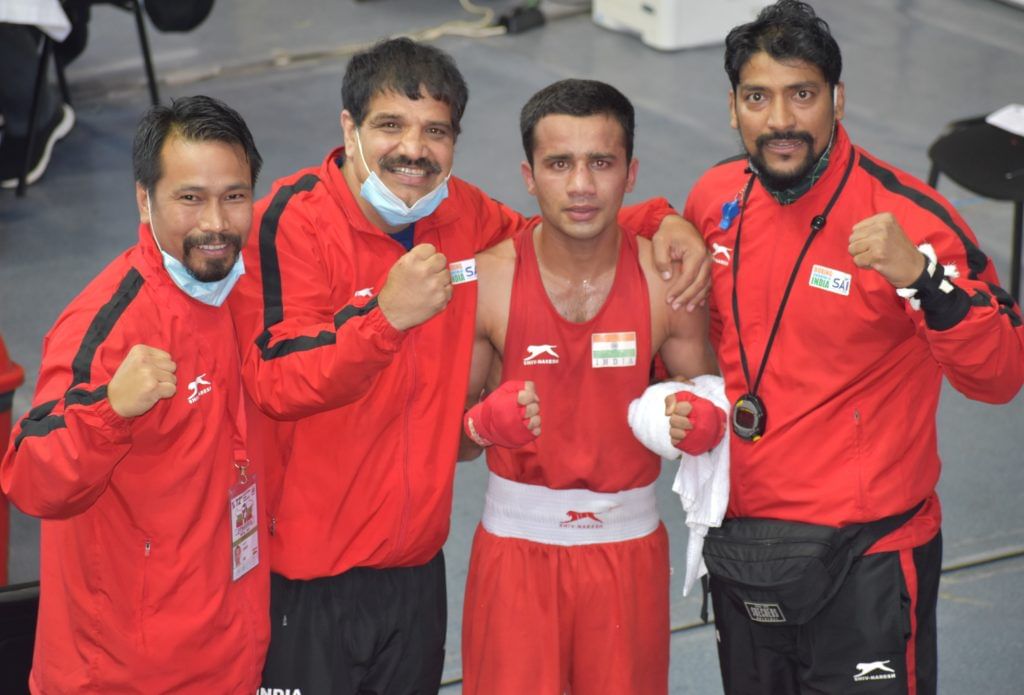 "My family did not understand what I was doing, they wanted me to focus on my education. They said I won't gain anything from the sport, rather I should concentrate on my studies. But, my uncle knew that there was scope in Boxing and he was convinced that if I do well I will get a good job. Gradually, over the years, my family has also understood this fact."
On joining Indian Army
Currently, a Naib Subedar in the Indian Army, Deepak's first formal training started under Rajesh Sheoran at Universal Boxing Academy, who saw the potential in the young kid and supported him in chasing his dreams. He could not afford his dietary requirements and therefore both his uncle and coach took care of him. The pugilist credits all his achievements and accolades to them.
He remarked, "I joined Universal Boxing Academy and there under Rajesh Sheoran, I learned a lot of things in the sport. Coach Sheoran supported me a lot during my early days in boxing. I feel for all my achievements and accolades, a lot of credit goes to him. My uncle helped me a lot in fulfilling my dietary needs during the early days and then my coach took care of it. They have been very supportive of my passion and always took care of things that I needed, so that I could concentrate on my training.
"I joined the Army in 2016 and then when I went to Army Sports Institute (ASI) my game improved a lot. There were a lot of good partners who helped me with sparring and even the training and coaches were better. So, training with a free mind allowed me to excel."
On Olympic dream
The Indian boxer upgraded from the 49kg category to the 52kg category keeping the Olympics in mind. He also relishes the extra competition and feels that this is his comfort zone.
Deepak stated, "There is hardly any value of competing at the 49 kg category and also it has no place in the Olympics. So, I decided to take the leap and move to the 52kg category and now there are more opportunities and more tournaments for me."
In the recently concluded Strandja Memorial Tournament, he was very focused as he took on one of the best in the world. However, he also admitted that he took risks in order to win against someone who is the reigning World Champion in that category.
Deepak said, "I made sure that I was focused throughout the three rounds and never let my guard down. Even in the bouts, there were moments when I took some risks as my intention was only to win. It was huge for me to beat an Olympics Gold medalist and World Champion. I will say that this is the biggest win of my career till now."
Unfortunately, the youngster came second best, as he lost to European Games silver medalist Daniel Asenov in the final and had to settle for silver. When quizzed whether the win in the semi-final made him over-confident going into another big clash, Deepak said, "I don't think so, because in boxing anything can happen anytime. When you are in that ring the rankings, records or stature does not matter, it is all about the performance in that particular bout. I believe that in boxing there is always that element of surprise."
Also Read : Swiss Open 2021- Top five performers in the tournament
On his experience in Strandja Memorial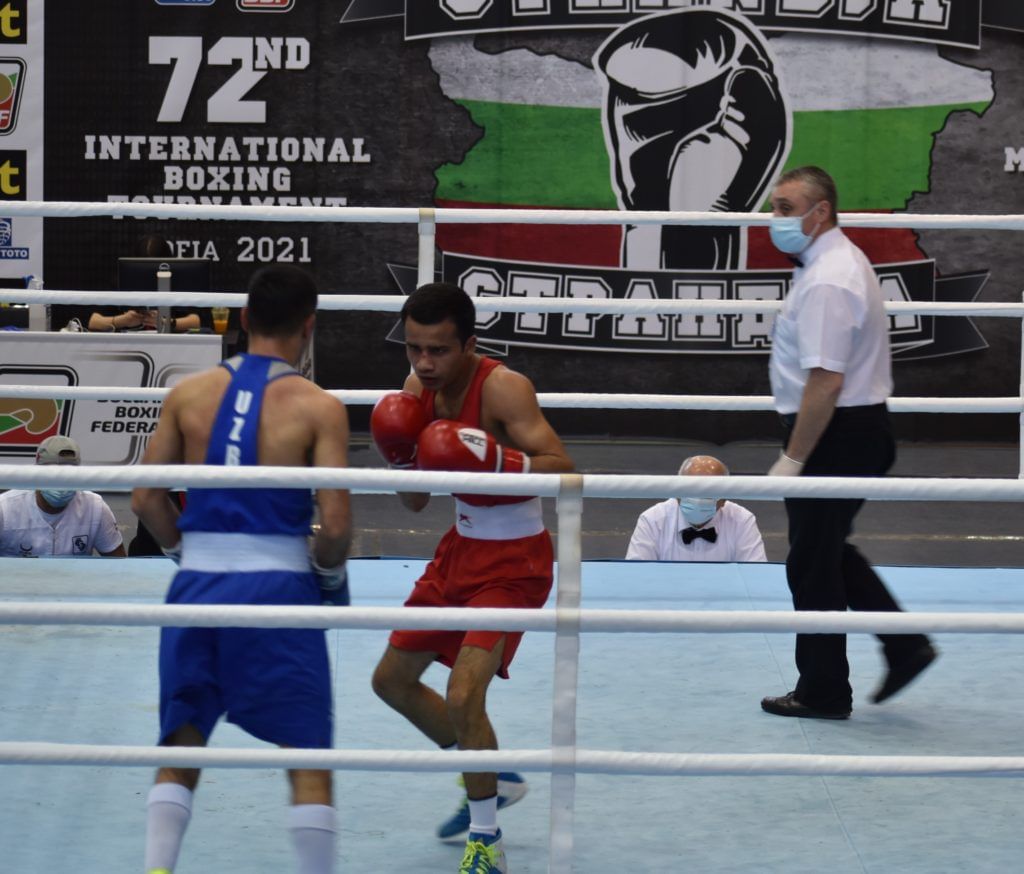 Speaking about his overall experience at the Strandja Memorial, he shared how he had added different techniques to his arsenal. He still wants to improve and work on his power punching and strength.
"Strandja was very great and also a very different experience for me. I played in a different style and I tried a few things along with some power punches. Earlier I was not into power punching that much, but here I used it extensively. It was an overall great experience. I would like to improve on my power punches and also on my strength," Deepak signed off.
For more updates, follow Khel Now on Twitter, Instagram and join our community on Telegram.