The long jumper bagged gold at the 12th International Jumping Meeting in Greece .
Murali Sreeshankar is the national record holder in the long jump with an effort of 8.36m. In his first outdoor tournament of 2022, the athlete won a fabulous gold medal at the 12th International Jumping Meeting in Kallithea, Greece on Wednesday. His jump of 8.31m on the third attempt was good enough to secure the top spot on the podium.
One look at the competitors gives more validity to Sreeshankar's achievement. The meet also had the reigning Olympic and World Indoor Champion Miltos Tentoglou of Greece, World Indoors silver medallist Thobias Montler and Junior World Champion Erwan Konate of France.
The 23-year-old long jumper was ecstatic after winning gold. He interacted with the media and gave his opinions on playing against strong athletes and the preparations for the forthcoming tournaments. Here is what Murali Sreeshankar had to say after winning gold:
Experience playing against an exalted company
The playing field at the International Jumping Meet in Kallithea had several notable athletes. Talking about being part of such a sensational company, Murali Sreeshankar said, "It was a great feeling competing with the world-class field with Montler, Pomeri and other great jumpers. It was really good to compete with them and all the jumpers were pushing each other with electrifying performances. It was a good experience."
Struggles with rhythm
The Indian national record holder in the long jump cited weather conditions and lack of preparation as reasons for rhythm struggles. Murali Sreeshankar said, "I was struggling for rhythm in the first two jumps but I got a decent one in the third. Again in the fourth jump, there was a rhythm problem but the fifth and sixth jumps were good. I got that feeling that the board was coming closer so I was able to generate more speed."
"It was all about rhythm today. I was struggling today because I could not do any full jumping session before flying to Greece. Because the rain had affected our training back home. In three jumps, I could get a good rhythm." Sreeshankar further added.
Interaction with exemplary jumpers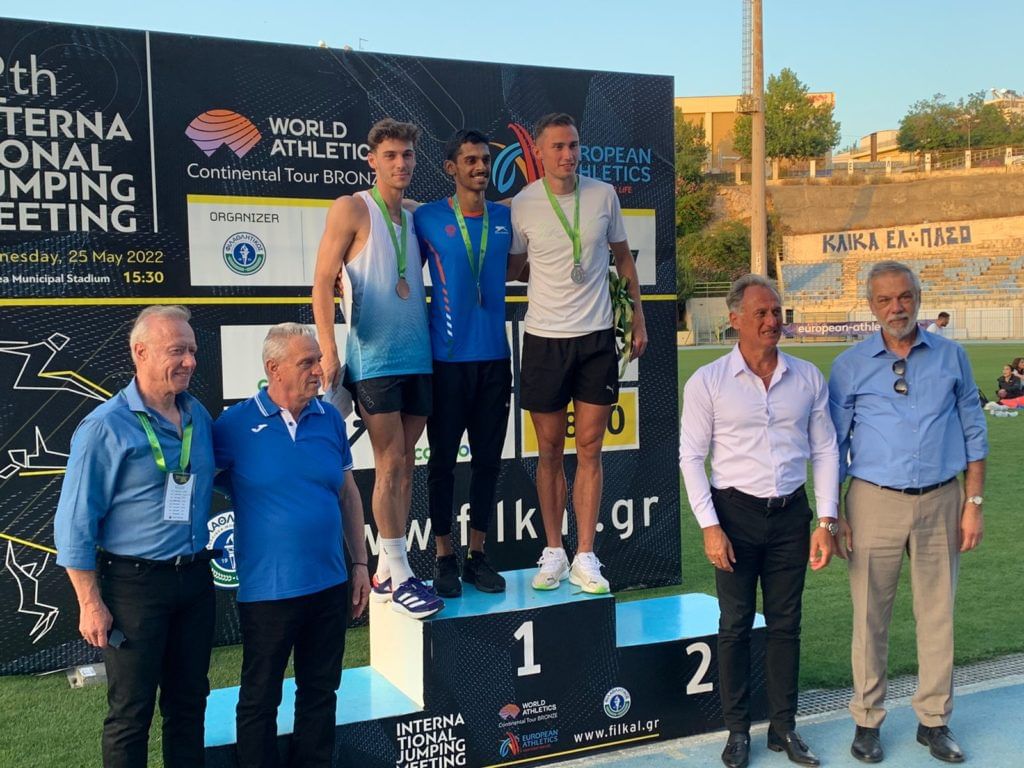 Murali Sreeshankar also gave an account of the interaction he had with other jumpers. In this context, he said, "It was superb to interact with jumpers like Montler. Miltos was really hospitable, kind and caring. It was him who helped us to settle in Greece and his coach made all the arrangements possible for us to train here. It was really good and hopefully, we will be able to compete together at the world championships."
The upcoming targets
The long-jumper indicates that he is looking forward to major events coming later this year and hopes he could deliver a medal for India. "The main aim for this season will be the world championships and the Commonwealth Games. I will be looking forward to that. Now, I can feel that I will be able to bring a medal in both the championships," concluded Murali Sreeshankar.
For more updates, follow Khel Now on Twitter, Instagram and join our community on Telegram.