The 25-year-old also shed light on her mental state after losing in consecutive finals.
PV Sindhu is currently the 'wonder woman' of Indian sports, but things weren't always easy for the Olympics silver medallst as people questioned her mental strength after losing in the final of the World Championships and at the 2016 Rio Olympics.
India's ace shuttler also went through a tough period before qualifying for the Rio Olympics due to a stress fracture in 2015. PV Sindhu revealed that she was almost depressed, as she was out of action for six months just before the Olympics qualification.
"When I had a stress fracture in 2015, I had pain but didn't tell anyone. I was bearing that pain and then told my dad that there was pain and we went and took an X-ray and a stress fracture was revealed. It was really bad," said PV Sindhu during an online session 'Let the Bird Fly! Moving on with Badminton,' which was hosted by India international Ameeta Singh.
"It took almost eight months and I didn't play for six. The 2016 Olympics qualification was there and I was almost depressed. I played almost 22 tournaments after the injury and got selected for Rio. It was not a small injury. Even though I was injured I was doing my upper body exercise. I believed that I can do it and I have done it."
Apart from the elusive silver medal at the previous Olympic Games, PV Sindhu has won five medals in the World Championships as well. However, before winning a gold medal at the 2019 World Championships in Basel, people questioned her ability and said she lacked the mental strength to win a final.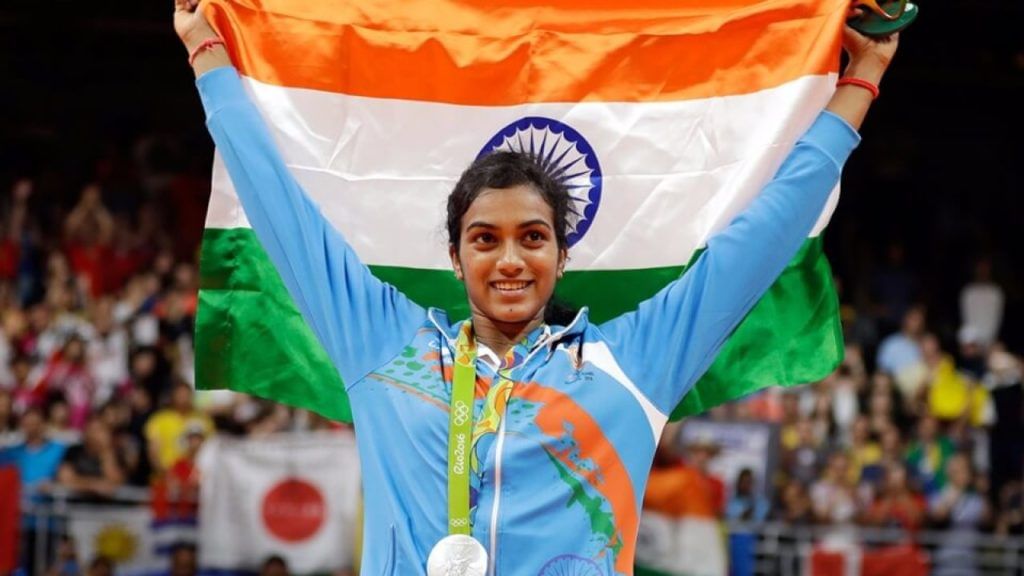 PV Sindhu remarked, "What people do not understand is reaching the final is also an achievement. You don't go and directly play the final. You have to play many matches. I lost almpst seven finals and people started asking if I have final phobia."
"But, they need to understand I can't win all the tournaments. I always wanted to win, but there is always a next time. I used to think it's a new match I need to give my best every time; it's a different type of game. Every time it was a different strategy since there are 7-8 players in the circuit and we know each other's game."
PV Sindhu is now preparing for the upcoming Tokyo Olympics, which have been postponed to 2021 due to the COVID-19 pandemic. She is India's brightest hope of winning a medal at the Tokyo Games and knows what people are expecting from her.
ALSO READ- PV Sindhu: Sports, exercise are important to maintain strong immunity
The shuttler said, "My life is divided into two phases, before Rio and after Rio. After the silver at the Olympics, expectations skyrocketed. To keep the same level of intensity in all tournaments is tough, but at the same time this is the reason we train so hard."
"Once I step on to the court, my only focus is to win the match. But, with time I have realized sometimes even giving 100% on the court will not win you matches. You just have to move on because as an athlete you know that you have given your best," she concluded.