These elite players took their goalscoring skills to a whole new level.
Goalscoring in hockey is not that easy. The goal circle is relatively small. Also, the goalkeeper has plenty of padding to get in the way and close down shots. Moreover, you cannot score from outside the D, which makes goalscoring more precise and adds to the challenge of the game. However, some players have made this art look pretty easy.
Here is a countdown of the top 10 highest goalscorers in men's hockey.
10. Teun de Nooijer (219)
Dutchman Teun de Nooijar is a double gold medalist of the Atlanta and Sydney Olympics. With 219 international goals, he is one of the highest goalscorers in men's hockey. De Nooijar made over 300 appearances for the Dutch side and also represented his country at the 2012 London Olympics.
The midfielder has six gold medals in the Champions Trophy, one at the European Championships and another in the World Cup. Nooijer had memorable moments in every tournament he participated in. At the 1996 Atlanta Olympics, he scored two goals and maneuvered his side to a gold medal finish. At the 2000 Sydney Olympics, he scored four goals to retain the gold medal.
9. Taeke Taekema (221)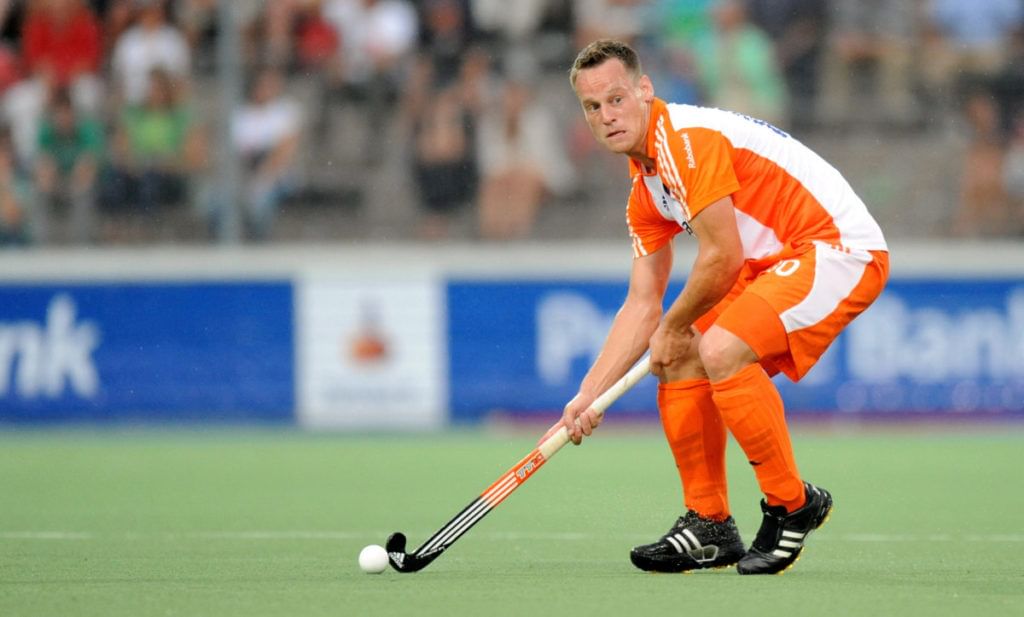 Another Dutch legend makes his way into the list at No. 9. Taeke Taekema was revered for his precise penalty-corners. He managed to score 221 goals in just 242 appearances for his nation, that too while being a defender.
His notable achievements include a staggering 16 goals at the 2007 Men's Euro Hockey Nations Championship, which aided his side to win that tournament. His eight goals at the 2010 Men's Hockey World Cup in New Delhi are also worth mentioning.
8. Bjorn Michel (229)
The man from Wiesbaden Germany, Bjorn Michel had a keen eye for goal. He scored 229 goals for his country in his 307 appearances. He is the all-time highest German goalscorer and one of the highest goalscorers in men's hockey history.
Michel was also part of the German hockey team that won bronze at the 2004 Athens Olympics. He ended his career in 2004, after serving his nation for 11 years.
7. Jorgi Lombi (231)
Jorge Lombi had a pretty decorated career. The Argentinian was one of the most prolific goalscorers for his country during his time. The man from Buenos Aires has 231 goals in 223 matches for his nation.
The 2007 Men's Hockey Champions Challenge was a special event for him. It was his hat-trick in the finals against New Zealand that won his team the title. Argentina were trailing 0-2 when Lombi came to the rescue. He scored back-to-back goals to turn the tide in Argentina's favour.
6. Jamie Dwyer (244)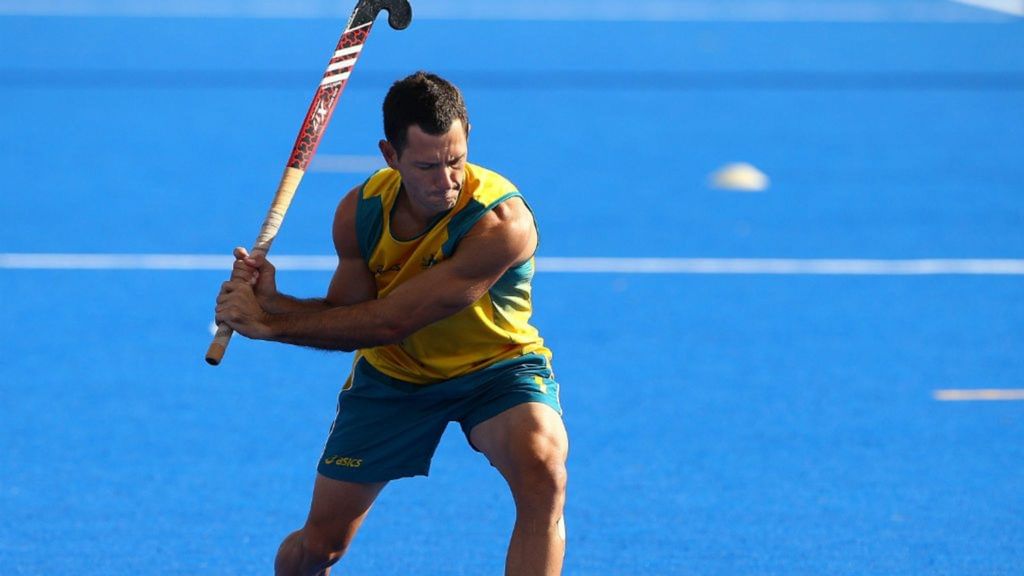 Queensland's Jamie Dwyer found goals easily and had a knack for scoring in crucial moments. Dwyer scored 244 goals for his country in over 300 appearances. Jamie's goalscoring expertise was one of the main reasons behind Australia's success at the major tournaments.
The midfielder scored seven goals during Australia's 2004 gold medal victory in Athens. It was his goal that gave Australia the lead during their tie with the Netherlands at 1-1. Moreover, he also scored in the finals against arch-rivals England at the 2010 Champions Trophy in a thrashing 4-0 win.
5. Greg Nicol (245)
Greg Nicol is currently employed as the head coach of the New Zealand men's hockey team. But, before that he was a player and nightmare for defenders.
The defensive midfielder notched up an impressive 245 goals in just 200 matches. The two-time Olympian (1996, 2004) definitely left his mark in the game.
4. Balbir Singh Sr. (269)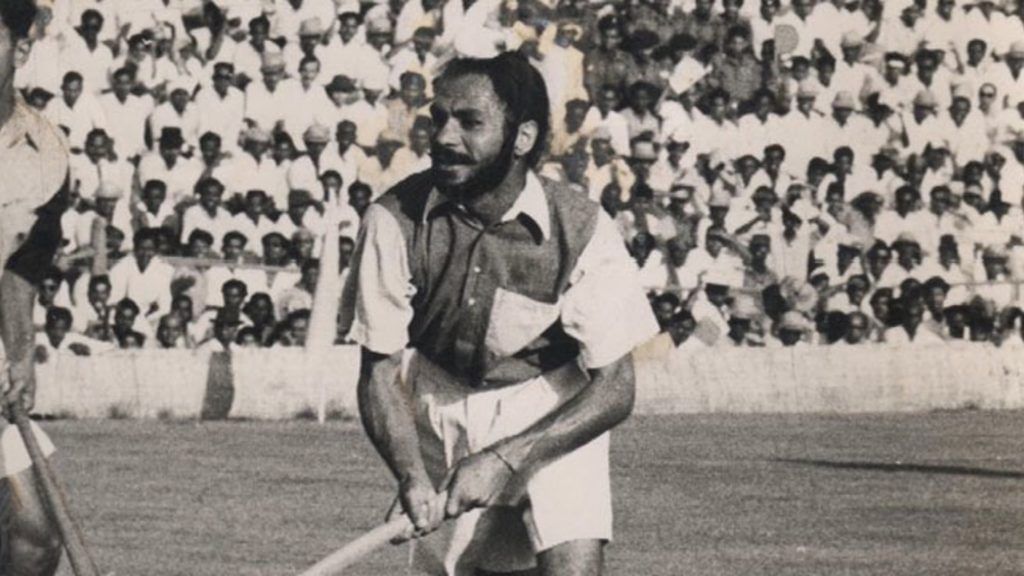 Balbir Singh Sr. represented India during it's golden years in hockey. The man from Punjab won three consecutive gold medals at the Olympics ( 1948,1952,1956). Balbir Singh scored 269 goals in just 61 games. That is an average of more than four goals each game.
During the 1948 Olympics he scored a total of eight goals for India, including a brace against Great Britain in the final. Singh's five goals against the Netherlands in their 6-1 victory at the 1952 Helsinki Olympic finals, still stands as a record for most goals in an Olympic final till today.
3. Paul Litjens (268)
Litjens is the third and final Dutch player on this list. He was a Dutch penalty-corner specialist. He scored 268 goals for the Netherlands in 177 appearances.
During his playing career Litjens played for clubs like Uden, Zaanstad and HC Kampong of Utrecht. Litjens was also part of the 1973 World Cup winning squad. In addition to this, he was also the top scorer at the 1976 Olympic Games and the 1981 Champions Trophy.
2. Sohail Abbas (348)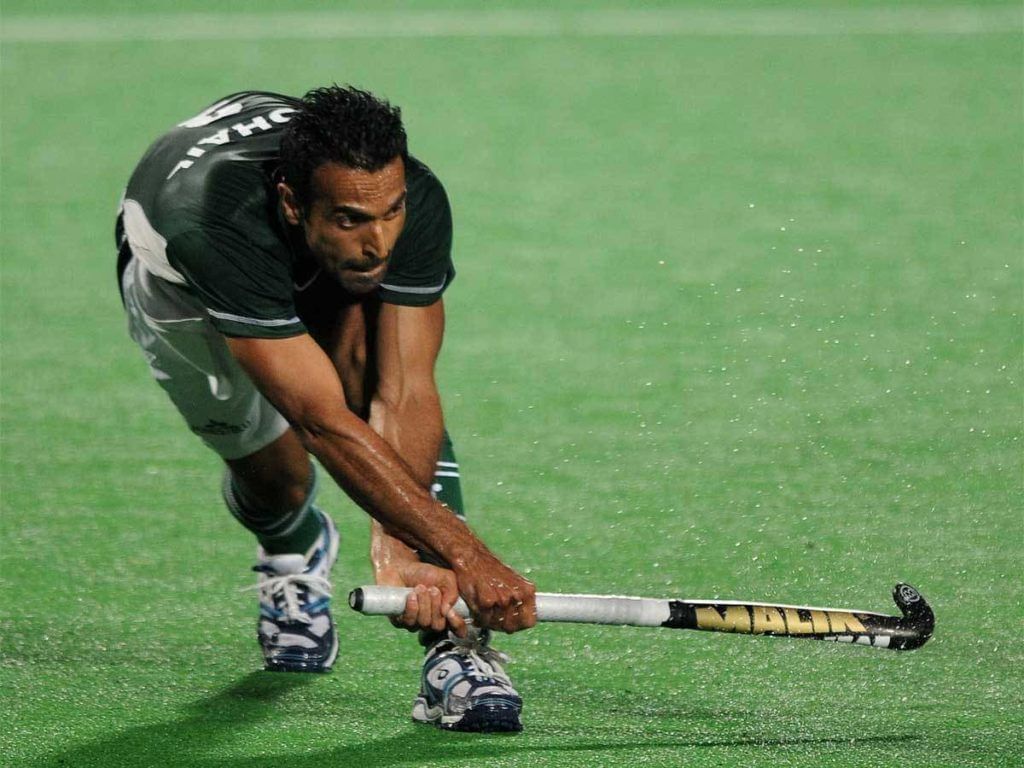 Unlike the majority of players on this list, Abbas wasn't an attacker or even a midfielder. He was a full-back and a drag-flick specialist. Praised worldwide as the "King of Drag-Flicks" the Karachi native's speed and accuracy were second to none. It was because of these abilities that he became very hard to deal with for the opposition.
The Pakistani accumulated 348 international goals in just 311 appearances. On top of that, he holds the record for the most number of hat-tricks scored (21). A regular player for HC Rotterdam, Abbas has been a top scorer for Pakistan at both the World Cups and Olympics.
1. Dhyan Chand (570)
The man who is the highest goalscorer in men's hockey and it is none other than India's own Major Dhyan Chand. The Allahabad-born player was revered for his extraordinary ball control and goalscoring prowess.
Chand played internationally from 1926 to 1949, when he scored 570 goals in 185 matches .Known as the "Wizard," Chand also has three Olympic gold medals to his name. The 1928 Olympics in Amsterdam were more special, as he scored 14 goals and was the top scorer of the competition. Similarly, at the 1936 Olympics, he played brilliantly. The finals in Berlin saw Dhyan Chand steamroll the home nation in a 8-1 victory to earn his final Olympic medal.
For more updates, follow Khel Now on Twitter, Instagram and join our community on Telegram.