These athletes have been role-models for young shooters.
India's shooting history definitely has a rich culture and has produced some memorable moments. The country has a total of 362 medals in major tournaments. In fact, it was shooting that produced India's first individual gold medal at the Olympics. Abhinav Bindra cemented his name into history books with that miraculous feat.
Bindra won the gold in the 10m air rifle category. However, in this feature, we are going to concern ourselves with the shotgun shooters. The men who left their mark in the trap and skeet events. Though rifle and pistol shooting has produced the bulk of the medals for India, shotgun shooting was the first discipline that made India's name in the Olympics. So today we are going to do just that. Let's find out about the country's best shotgun shooters:
5. Ronjan Singh Sodhi
Ferozepur's own Ronjan Sodhi is probably one of the finest shooters India has produced. A man of his talent surely deserved to win an Olympic medal. However, he has every reason to be content with his achievements. Sodhi is the first Indian to defend a World Cup title. He is a two-time silver medalist in the Commonwealth Games.
He is also a two-time gold medalist in the ISSF World Cup finals and a gold medal winner at the Asian Games in 2010. Moreover, Sodhi also set a world record in Lonato, Italy courtesy of his precision shooting. He scored a perfect 50 out of 50 shots in the finals to score a total of 195 points and win the prestigious gold medal for his country.
4. Angad Vir Singh Bajwa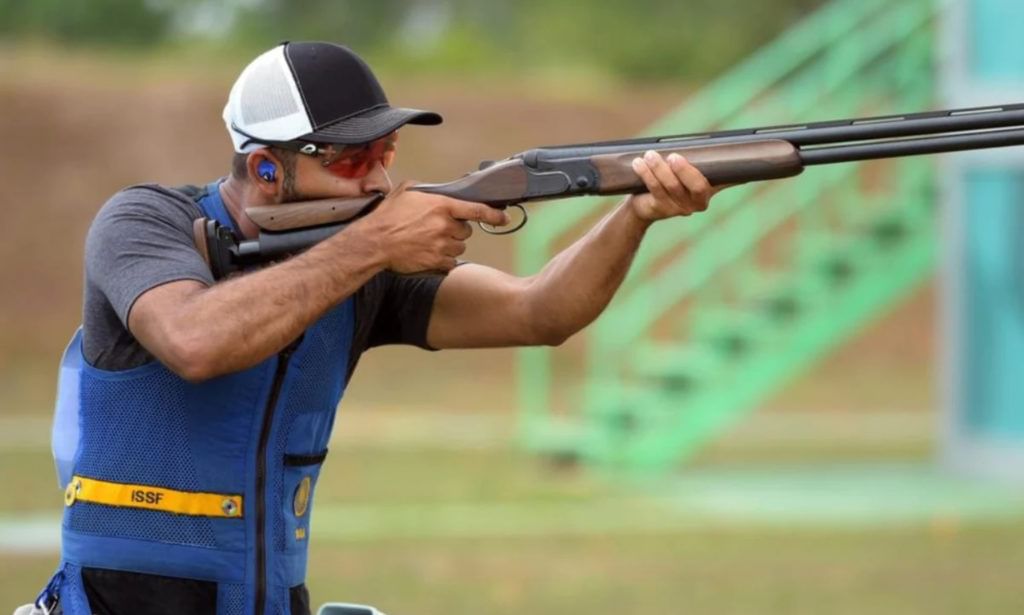 Angad Singh Bajwa recently came into the forefront surrounding a tumultuous controversy. There were rumours that Bajwa would leave India's shooting team and would represent Canada from now on. Something that was bound to be a huge blow for India. Bajwa is a genius with the shotgun and has won multiple accolades for India.
The 26-year-old is a three-time winner of the Asian Shooting Championships. He won two golds in 2015 at Kuwait City. He won another in 2019 in Doha. His feat at the Asian Shotgun Championships in 2018 is worth a mention here. The Chandigarh lad shot 60 points in the final round in the men's skeet competition.
This marked India's first-ever medal in the skeet discipline in a continental or world-level tournament. Bajwa also had a classic shoot-off with fellow Indan shooting ace Mairaj Ahmed Khan. Bajwa got the better of his compatriot in that encounter and bagged the gold. In the recent 2020 Summer Olympics Bajwa finished with a score of 120/125. Thankfully for India Bajwa has laid rest to that speculation and said that he wants to continue representing India.
3. Manavjit Singh Sandhu
Manavjit Singh Sandhu holds the distinction of being a four-time Olympian. The Rajiv Gandhi Khel Ratna Awardee and Arjuna Awardee represented his country in Athens (2004), Beijing (2008), London (2012) and Rio (2016). The former World No. 1 trap shooter has left his indelible mark on the sport.
He was the first Indian shotgun shooter to be crowned World Champion in 2006 winning gold at the ISSF World Shooting Championships. Manavjit is also a proud winner of four silver medals at the Asian Games. He did so in the 1998, 2002 and 2006 Asian Games. Sandhu won gold at the 1998 Commonwealth Games in Malaysia. He won six gold medals at the Asian Clay Shooting Championships He won gold at the 2010 World Cup in Mexico among others.
Sandhu also holds the Asian record of 124/125 targets. The six-foot-four shooter became a brand ambassador of Perazzi in 2016.
2. Mairaj Ahmed Khan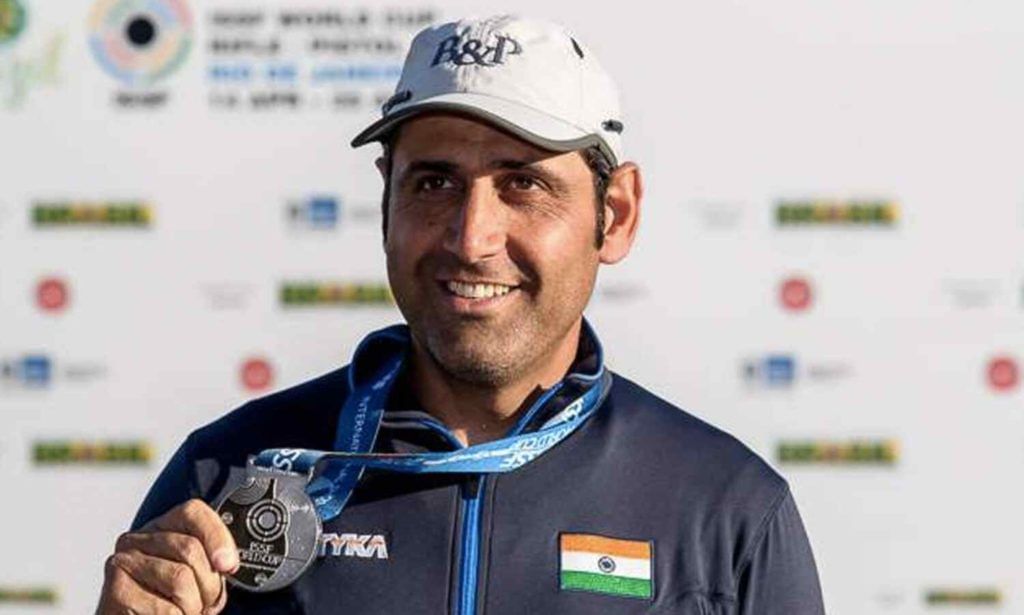 Mairaj Ahmed Khan's name is probably known by every modern shooting fan today. The man recently won a gold medal at the recently concluded World Cup at Changwon. Currently the 46-year-old is one of the best shooters in the country and the world.
Khan was born to the affluent Kheshgi family of Khurja. In fact, he moved into shooting quite late in life. He passed out of his college and started training and eventually made it into his profession. His medal tally is hard to keep up with as he has made acquiring medals his habit. However, his recent exploit in Korea is worth a mention here. Mairaj shot 37 in the 40-shot final to win gold at Changwon.
In doing so he became the first Indian to win a men's skeet gold medal at the ISSF World Cup.
1. Rajyavardhan Singh Rathore
Before there was Abhinav Bindra there was a certain Rajyavardhan Rathore who brought India's first Olympic glory. Yes, it wasn't gold but a silver that too at the grandest sporting stage of all is no easy task. Rathore did exceptional in the qualifying finishing at 135 points.
However, the best was reserved for the finals as he put up a splendid display to finish 2nd. He scored 44 points, just one point behind UAE's gold medalist Ahmed Al Maktoum. Colonel Rathore's silver was special as it was India's solitary medal that year. In fact, it can be argued that was the day that etched a new era in the history of Indian shooting. It paved the way for a new beginning.
Rajyavardhan finished his career with a total of nine gold medals, four silver and four bronze medals.
For more updates, follow Khel Now on Facebook, Twitter, and Instagram and join our community on Telegram.