Sports Tips and Predictions
Why Do British Gamblers Avoid GamStop?
By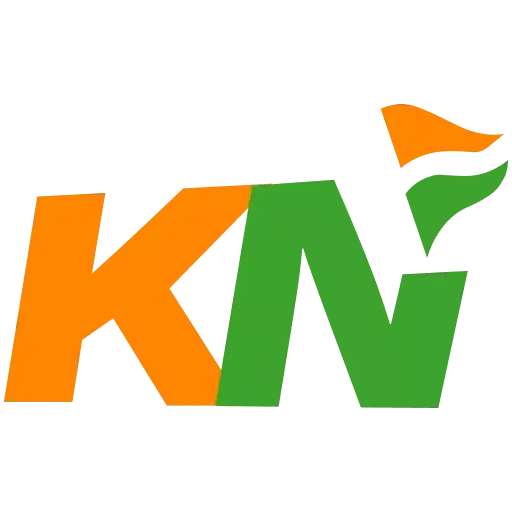 Khel Now
UK gamblers provide a lucrative market for gambling sites around the world. The latest sports betting guidelines by the UKGC have helped to curb reckless gambling habits among sports fans. On the other hand, they turned many gamblers away from GamStop-powered gaming and betting brands.
Seeing an opportunity, online casinos and bookmakers provide gamblers with alternatives not offered by UK operators, attracting punters with various and flexible games, bonuses, payment options, and more. For example, gamblers who have self-excluded on GamStop can continue playing on these sites as GamStop is a must only for UKGC-licensed operators.
Licensed and regulated by international regulators other than UKGC, these sites can offer unique gaming and betting experiences to UK sports fans. At the same time, many of them avoid GamStop sites. Why? Let's find out.
Reasons for British Punters to Gamble on Non-GamStop Sites
A licensing condition set by the UKGC on UK operators is the acceptance of GamStop as a part of its platforms. This is a non-profit organisation which is meant to assist the UK gambling industry to minimise the harmful effects of gambling.
This means that operators on GamStop have to assist in identifying gamblers who may be at risk of problematic gambling behaviours. Gamblers, in turn, can self-exclude themselves from all licensed gambling platforms for voluntarily specified periods or keep playing without GamStop restrictions on NonStopCasino or other similar resources. During this period, they will not be able to engage in gambling sites until the request to be reinstated after the specified period.
This alone is a reason good enough for many sports fans to avoid bookmakers that support GamStop. However, there are also several more factors determining such behaviours. Below, we'll be figuring out some of the most popular among them.
Know Your Customer Policies
Know your customer or KYC is a verification process used by businesses to stem against money laundering, fraud and risk assessment of customers. This process requires customers to provide personal information, including bank statements and proof of residence, when opening accounts.
The documentation on personal information required for account verification has not been easily accepted by UK gamblers. This has been viewed as an infringement of privacy. Also, there have been numerous complaints that the process of verification is time-consuming, with players having to wait for up to a week for approval to be gained. A factor capitalised by international online sites.
Wider Іelection of Sports and Casino Events
Offshore online gambling platforms can provide gamblers with a wider variety of casino and betting events worldwide. The selections have made for a better experience for some players.
Though maybe not as different from UK operators, the selection and options available to play multiple games selection have been a welcomed experience for UK gamblers. There is a variety of their already favoured games while also offering games which are not normally found and played on UK sites. This, for example, is the ability to wager on popular reality game shows and sporting events not found on UK sites.
Diverse Bonus Offers
UKGC restrictions and regulations have also had an impact on the bonus offers UK operators can provide for their punters. The competitive bonuses by way of free spins, top-ups on deposits and other bonus features see UK players flock to offshore sites. Where they can offer about 100% in bonuses, sites outside the UK have been able to offer punters up to 500%.
The tech support available on offshore sites has also been a feature that has attracted punters. These sites often provide access to their sites via mobile devices and apps which make any time available to play.
More Options for Depositing and Withdrawal
Offshore sites can provide flexibility for the player on how to fund and make withdrawals for their accounts. UKGC has regulated the use of credit cards for gambling, whereas offshore sites openly accept the funding of accounts through the use of credit cards.
While the UKGC hesitates to place clear regulations on cryptocurrency use on gambling accounts, this accessible payment method is readily available on offshore sites. Offshore sites also offer payment methods like e-wallets, debit cards and prepaid cards that require minimal verification documentation. The flexibility offered enables players to make use of multiple options to fund and withdraw from their accounts.
Conclusion
The regulation as placed by the UKGC has been meant to safeguard players, yet even despite GamStop benefits for gambling fans, more and more players seek non-UKGC platforms.
Offshore sites can be as safe as UK-licensed operators with friendly and fair play practices. Though it would be prudent for would-be players to find out more about the sites before signing up for them. A site which has been available for years, licensed by a reputable regulator and has good reviews. Some other considerations would be a contactable customer care centre in your language. Transparent policy on wagering terms and conditions under which they should be met.
Problematics gambling is an international problem. Offshore sites are also able to offer self-exclusion or self-restriction options to players who may feel they could benefit from time away from gambling. They are also able to offer safe software for download, like Gamban, which can restrict on international sites, unlike GamStop.