Wrestling
Vinesh Phogat: Perseverance personified
By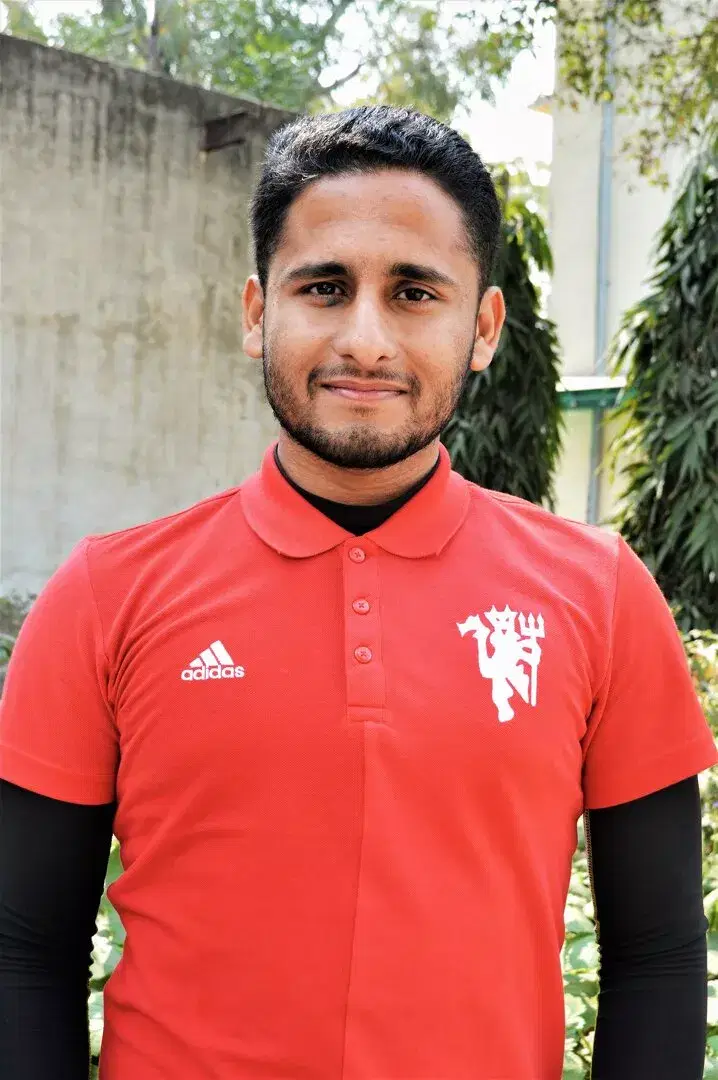 Waseem
The wrestling icon is the only woman wrestler to win multiple medals at the World Wrestling Championships.
Vinesh Phogat is easily one of the biggest names in the sport of wrestling in the world. She is a living inspiration for thousands of aspiring women in India who wish to chart a career in sports. Hailing from a family of successful wrestlers, the 28-year-old is creating her legacy and many regard her as one of the most prolific female wrestlers of all time.
Apart from being a sensational wrestler who proudly represents the country at major international tournaments, Phogat is also an individual that does not shy away from speaking her mind. Recently, after losing her opening bout in the 2022 World Wrestling Championships and eventually winning bronze, she lashed out at the critics. In her own words, she said, "I hope everyone will be more responsible about their words. Focus on what your athletes are doing well! People need to have a better perspective and stop the constant criticism of Indian sports."
In her statement, Vinesh clarifies that athletes cannot work like machines and that there are ups and downs in their performances. "Athletes are humans and while being an athlete is a huge part of who we are, it doesn't mean we work like robots every time a tournament is announced. Not sure if this culture is in every country or this is just India where we have so many experts sitting at home," she further wrote.
There are many aspects to Vinesh Phogat's greatness, and coming back from setbacks is perhaps one of the most notable ones.
Sign of Greatness
Vinesh Phogat has achieved major feats in her ongoing career and will continue to do so in the forthcoming days. She recently won a bronze at the 2022 Wrestling World Championships, becoming the only women wrestler to win multiple medals at the prestigious tournament. In addition, she was the first woman wrestler to win gold at both the Commonwealth Games and the Asian Games. Furthermore, in 2019, Phogat became the first Indian athlete to get a nomination for Laureus World Sports Awards.
Vinesh Phogat has three successive Commonwealth Games gold medals, including one in the recent 2022 edition in Birmingham. She won gold at the 2018 Asian Games and will head into the next edition as the reigning champion. Lastly, two bronze medals at the World Championships indicate the greatness of the athlete who is immaculate in her performance at the international level.
Setbacks
An Olympic medal is one that still eludes Vinesh Phogat. Her 2020 Tokyo Olympics campaign was mired by unfortunate events. Starting from missing the flight to Tokyo from Frankfurt due to visa issues, she also faced a ban by the Wrestling Federation of India (WFI) for alleged indiscipline on three counts. She did not wear the name of the official sponsor of the Indian contingent and she refused to stay with the Indian team at the Games Village. In her defence, she clarified that she did not want to put any of her fellow athletes under the threat of contracting Covid-19. It is worth noting that Phogat had contracted the virus twice which also affected her preparation for the summer games.
She also came forth in defence of her coach when he was accused of mishandling government grants. "No one asked me what I did or who I was with. If you were expecting a gold, then shouldn't my long-term physio Purnima have been there? Woller travelled with me, to help me, and stayed with me in Lucknow when his one-year-old son was in Budapest. When COVID hit, he continued training and motivated me when the Olympics was postponed. He did not care about his personal life. How can you blame that person?
"Woller did everything. He didn't stop crying when I lost. His wife didn't stop crying. She's a 4-time Olympian and was only of help to my training being from a higher weight category. I've won these last three years with the same support staff," she said in her statement.
Eventually, Vinesh, the top seed, lost in the quarter-final of the 53kg category of the Tokyo Olympics, which was a heartbreaking experience for her. She lost in the quarters at the 2016 Rio Olympics also after suffering a terrible knee dislocation, a career-threatening injury.
Making Comebacks
Recovering from a freak injury and then deciding to move up a weight category was a brave move by Vinesh Phogat. Talking about her experience, she said, "It was a difficult period as I was coming out of injury. I always wondered whether it will be risky. Those 2-3 months during weight change, I came out of a very difficult phase." While one expects an iconic athlete like her to adjust to the situation and adapt to new challenges, it was a difficult scenario to be in.
Since then, Vinesh Phogat has regained her confidence despite indicating an indefinite break from wrestling after the Olympics heartbreak. She went on to dominate her opposition to win the 2022 Commonwealth Games gold. Losing her first-round bout at the World Championships did not faze Phogat and she clinched bronze in the end.
Her eyes are firmly set on upcoming major events like the 2022 Asian Games and the 2024 Olympics. Judging by her unwavering will and tendency to come back strong from setbacks, there is certainly more in store from Vinesh Phogat.
For more updates, follow Khel Now on Facebook, Twitter, and Instagram and join our community on Telegram.