Amateur Boxing
Exclusive: After World Championship medal, Akash aims for Olympic glory
By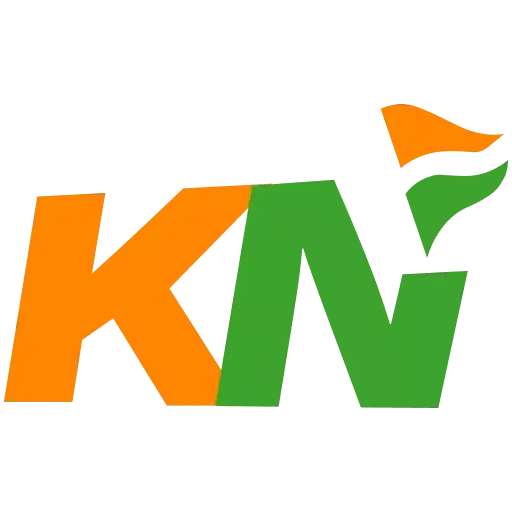 Khel Now
The Indian boxer recently won a bronze medal in the prestigious competition.
Life hasn't been very kind to boxer Akash Kumar. Having lost his father at the tender age of nine in 2009, he lost his mother in September this year, just a day before the start of the National Boxing Championships.
Unaware of his mother's demise, he fought bravely in the tournament. Akash Kumar won the title to book a place in his first World Boxing Championships, where he would script history. His ability to overcome trials and tribulations can also be traced back to his roots. Coming from Bhiwani in Haryana, which is also known as 'Mini Cuba,' he has always been a fighter. Even his parents' death couldn't stop him from making his mark at the world level.
"My father used to be a boxer. When Vijender Singh won the medal in Olympics, he took us to the boxing ring as well. We took up boxing, although, never thought to make a career out of it. I won gold in my first state-level competition, then at the national level. My achievements also increased my interest in boxing," Akash Kumar told Khel Now in an exclusive interview.
He recollected, "My father's death was tough on me. I left boxing after that for a while. I had only begun and was in the initial stages of learning boxing when my father passed away. My brother soon resumed boxing and got an opportunity to participate at the senior nationals. Following in his footsteps, I also started to attend training.
"I started boxing in 2009 and won my first gold at the state championship in 2012. Then, I went to nationals and won a gold in the sub-junior category. I continued boxing after joining the Army in 2014 and learned a lot there."
Fear of boxing
Akash Kumar did choose boxing on his father's wish, but going into the ring wasn't easy for him. Today, he has become fearless and aggressive, however, initially, it took more than comforting words for him to overcome his fears. He was afraid of the injuries and pain that comes with this contact sport.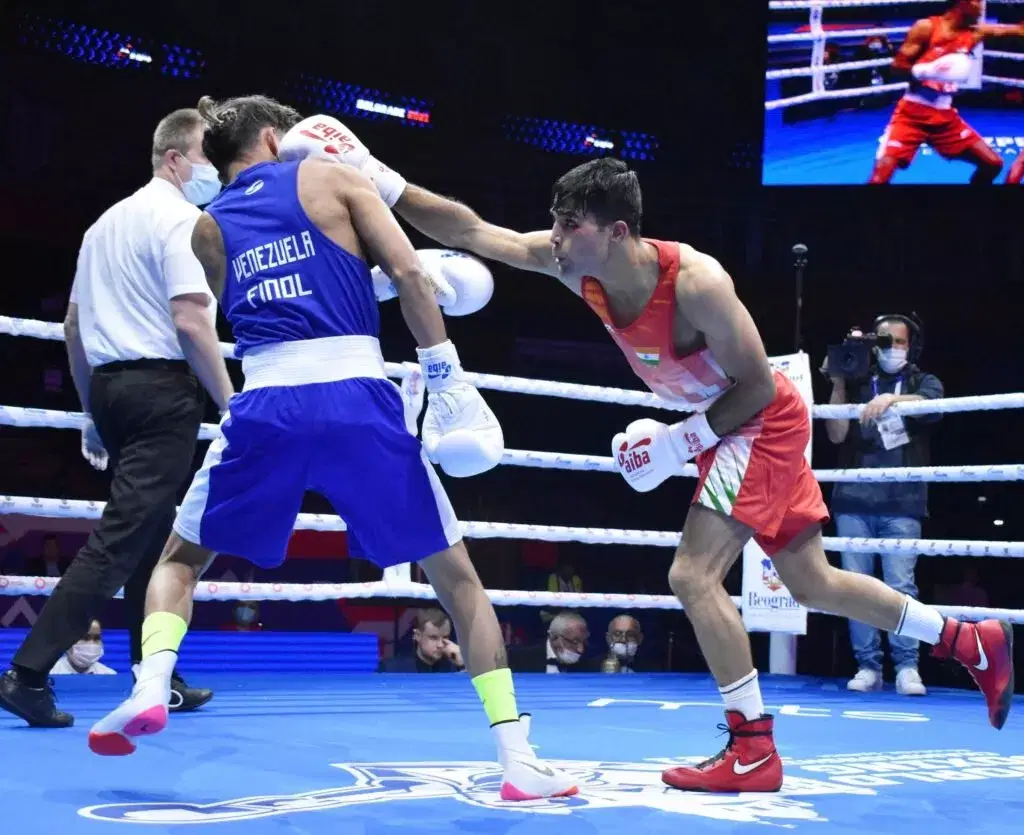 The Indian boxer said, "I used to be very scared early on. I used to fear injury on the face and sometimes it's used to bleed as well. But there was a little bit of enjoyment and happiness as well when I won medals."
"When I came home and my mother watched me and my injuries, she would get scared too. But as achievements began to come, the family also began cooperating and understanding the requirement of the sport."
The rise of boxing in Bhiwani
Akash Kumar spent his childhood in Bhiwani and learned the basics of boxing. Haryana continuously produces top-level players and Bhiwani is known for its boxers. From Vijender Singh to Vikas Krishan Yadav, there is no end to the list. The recent World Boxing Championships bronze medallist believes that it was Vijender's medal that created a wave of boxing in the district.
He stated, "The craze for boxing really took flight in Bhiwani after Vijender Singh's medal. My father was more aware of the importance of that achievement. When Vijender got his Olympic medal in Beijing, my father thought his sons can also do something big in boxing. He would drop and pick us from training when we were really young."
"Earlier, people did not pay much attention to boxing and its facilities. However, a lot changed after Vijender's achievement. A lot of academies started to open in the area and people began to pay more attention to the sport," added the boxer.
Medal at the World Boxing Championships
Akash Kumar really shined at the World Boxing Championships. He defeated several top boxers to win a medal. However, the preparation for the competition wasn't easy for him due to the COVID-19 pandemic.
"There was a lot of preparation but it wasn't easy. I did not stop my training during the Covid-19 pandemic as well. I knew it will end someday and nationals will begin. It was tough to train during the coronavirus pandemic but I kept training. Hence, I won medals in National Championships and World Boxing Championships," said the boxer.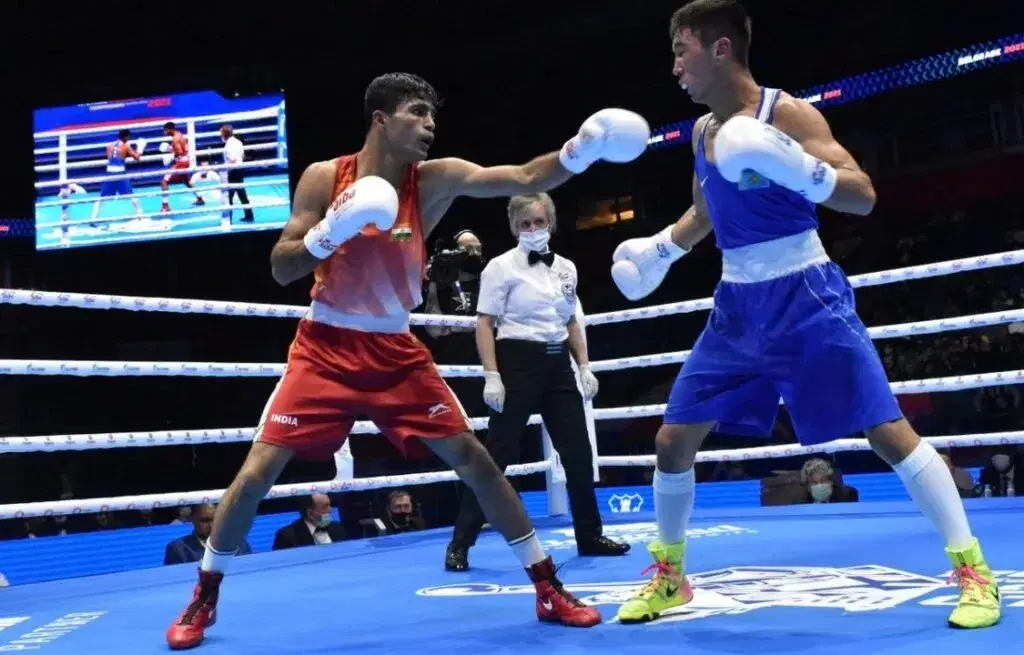 He started brightly at the World Boxing Championships and defeated some big names. The Indian boxer crushed the former Olympic silver medalist Yoel Finol Rivas in the quarters, before facing a defeat against Kazakhstan's Makhmud Sabyrkhan in the semi-finals of the 54kg category.
"I did lose in the semi-final bout, but that did not feel very difficult to me. The quarter-final bout was more challenging for me as my opponent was an Olympic medalist and I beat him. I played that bout with a lot of enjoyment as well," stated Akash.
He added, "I play very aggressively. So, the aggressive aspect of my gameplay is the strongest point. I am fearless in the boxing ring. As a boxer, I do not get scared, no matter who the opponent is in front of me."
India had a big contingent in the tournament but only managed to win a single medal. The boxer opined, "I would not say there is any weakness in our boxers. We lack experience. A team of 13 boxers went for the tournament out of which 11 were debutantes. However, there is no shortage of talent among our boxers. Everyone worked really hard and the experience will build with time."
Olympic dream
Akash Kumar has registered his name in the elite list of Indian boxers. Only seven boxers have won a medal at the World Boxing Championships so far and he is one of them. However, the younger boxer has no intention of slowing down and wants to win big at the upcoming Commonwealth Games and Paris Olympics.
He remarked, "I set small targets for myself. If any competition comes up, I will make sure to participate in it. The more you play, the more experience you collect. This experience will help me in the upcoming tournaments. My target is to play as many matches as I can. Currently, my focus is on the upcoming Commonwealth Games.
"I feel that I have hardly made any notable achievements. I keep my medals aside and focus on the bouts ahead. Until I secure an Olympic medal, I will think that I have not achieved anything in boxing," Akash concluded.
For more updates, follow Khel Now on Twitter, Instagram and Facebook.