Badminton
Tokyo Paralympic champion Krishna Nagar aims to become best again in 'improved and competitive' playing field
By

M Sudharshan
(Courtesy : @krishnanagar99/Instagram)
Also, a four-time medalist in the World Championships, Nagar was out of action for almost a year.
From taking up badminton at the age of 16 to achieving major success at 22, this sums up Krishna Nagar's career. The athlete took up the sport pretty late but with sheer determination he has achieved all he could within a limited time frame. Krishna Nagar, after a long break post his Tokyo Paralympics triumph, is back to the BWF circuit with a bang winning back-to-back medals (silver in Bahrain and a double gold in Canada).
Khel Now got an opportunity to interact with Krishna on his progress and his career going forward.
Early Career
Krishna iterated, "I have played several sports in my college days. At one point of time, I left playing and started focusing on my studies as there wasn't much time and I couldn't concentrate on playing concurrently. Later on, I wanted to improve my fitness and strength for which I opted badminton and had focus to play at the professional level. In 2016, I took up the sport and started practising hard and the following year attended the trials for World Championships but couldn't succeed."
Krishna Nagar's coach played an integral role in the early stages helping the athlete push harder after taking up the sport at the age of 16. In a year's time, Nagar transformed himself pretty well in terms of fitness and the style of play.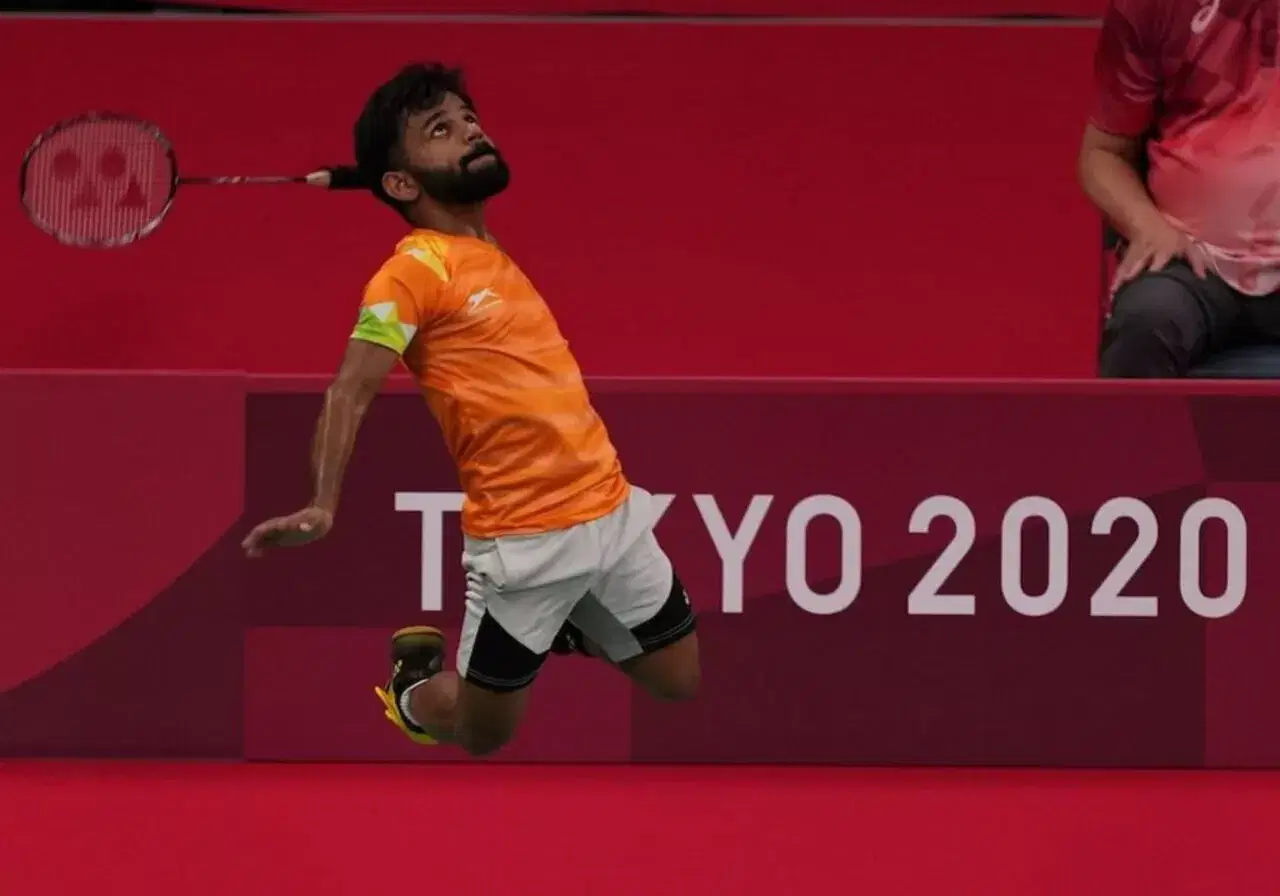 "The initial two years was a good learning phase and I wanted to carry forward with the sport. In 2018, I won a medal at the Nationals and simultaneously won the bronze at the Asian games. Since then, I have won several medals and have improved my play."
Para Badminton was included in the Paralympics for the first time at Tokyo. India went on to achieve massive success winning four medals overall (2 gold, 1 silver and 1 bronze).
"It was a great feeling when we got to know that Para Badminton was included at Paralympics. It was an encouraging moment for us and helped us push harder to succeed."
Several athletes qualified for the Tokyo Paralympics after good performances the 2019 Olympic qualification cycle. "All the athletes, including me, started training and performing vigorously and as the performance improved, my rankings too started to rise up which motivated me to qualify to Tokyo."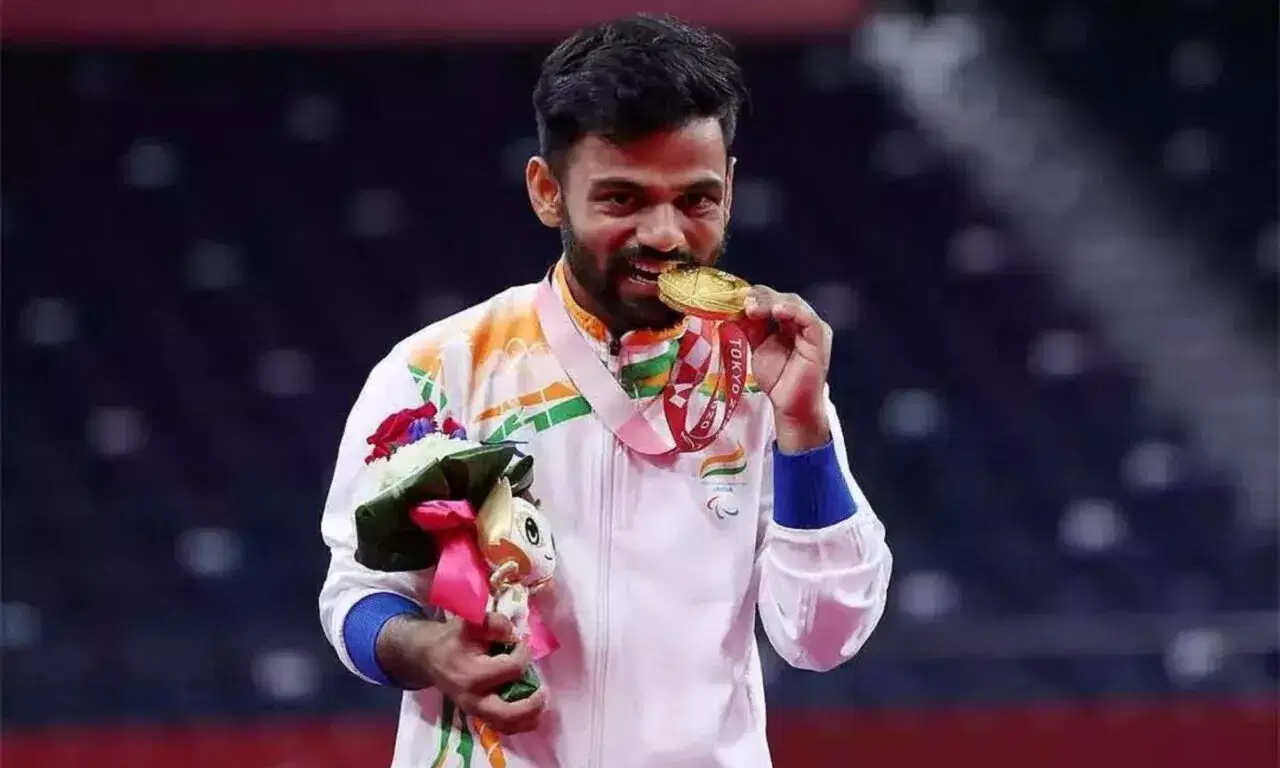 After a year's hiatus due to Covid-19, BWF sent lists to Federation on the number of athletes selected. "When I saw my name, I got pretty much excited and wanted to perform to my best and win a medal for my country."
Krishna Nagar won the gold medal by defeating Hong Kong's Chu MK in three games (21-17, 16-21, 21-17). The 24-year-old remained unbeaten throughout the group stages and had a terrific run in his maiden stint at the highest level.
Indian Sports Live Coverage on Khel Now
Post Tokyo Paralympics
"The time after the Tokyo Paralympics wasn't good, my mother expired two months after the Games, and I had few personal issues as well. When I got back on court for a tournament, I got affected with chicken pox and to recover from it completely took a long time. I was out of action for almost a year but now I am getting better slowly and shall get back to my best."
"Initially the results weren't going in my favour but slowly I found success and won the bronze at the Bahrain International Challenge and gold at the Canada Para Badminton International".
Krishna Nagar is known for his speed and court coverage. Many regard him as one of the fastest on the court with the speed he has got.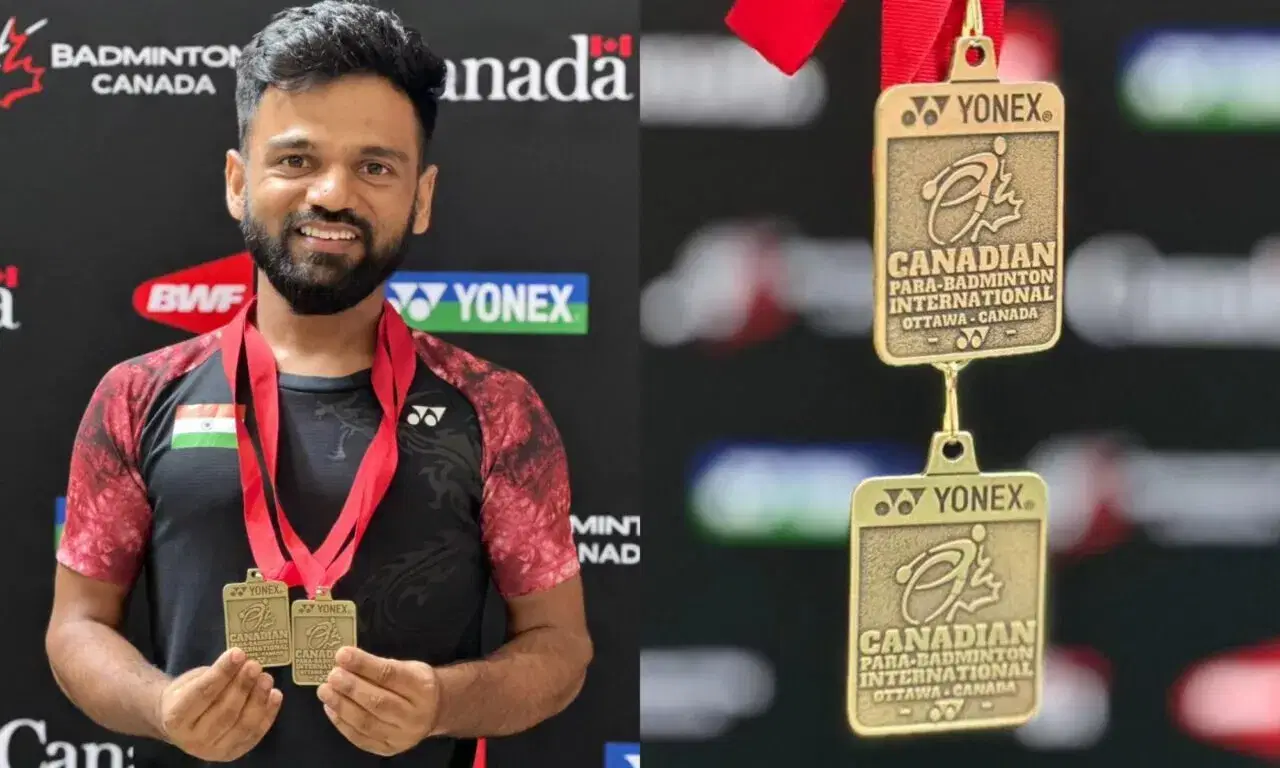 "Several players have improved in the past two years and have started to read the opposition game quickly. Going forward I need to stay patient and hold on to the rallies. If the match is moving at a fast rate then I have to learn to slow it down and vice versa. I have started working on this and going forward will improve simultaneously," he added.
Apart from actively participating in the singles, Nagar has plied his trade in the doubles category as well, winning bronze at Brazil Para International partnering Sivarajan Soilaimalai. He also gold in men's doubles at the Canadian Para-Badminton International.
"In the upcoming Asian Games and the World Championships, I am giving equal importance to both singles and doubles. My main motive will always be on the singles leading up to the Paris Paralympics and if the doubles category is added (Paralympics) then I will try to again re-focus.
Nagar has won almost all the major medals (World Championships – silver, Asian Games – bronze, and Olympic Games- gold). Asked what he would look to achieve further he said, "I would like to get higher up the rankings and also retain my Paralympic gold medal. Want to maintain the level of play after Tokyo which is more difficult and continue to play competitive badminton."
For more updates, follow Khel Now on Facebook, Twitter, and Instagram and join our community on Telegram.