Badminton
Lee Chong Wei credits Lin Dan for his growth as a badminton player
By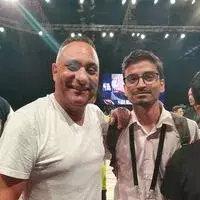 Gaurav Singh
(Courtesy : The Telegraph)
The 37-year-old took retirement from the game last year.
Three-time Olympic silver medallist Lee Chong Wei credited China's Lin Dan for his growth as one of the finest players of the world. They both are considered as the most dominant badminton players across three generations.
Overall, Lin Dan has the advantage over the Malaysian rival as he won 28 matches against him and lost only 12 in a total of 40 encounters. The Chinese maestro also beat Lee Chong Wei in the finals of the 2008 Beijing and 2012 London Olympics to win two consecutive gold medals.
They faced each other at the Thomas Cup Asia Preliminaries in 2004 for the first time and their last battle was at the 2018 All England Open quarter-finals where Lin Dan proved too hot to handle for his opponent and won the game with a comfortable margin. Lee Chong Wei admitted to being almost obsessed with the notion that he had to be better than the five-time world champion.
"You have to say it's Lin Dan. He's a legend, his titles speak for themselves. We have to salute him. He was constantly in my head when I got back to training after every loss. I knew if I wanted to win important tournaments, I had to beat him. I couldn't relax," said Lee Chong Wei during a live session on social media.
The Malaysian star added that he continuously pushed his limits and trained hard due to his obsession with Lin Dan. He added, "Even when I was cramping up, I told my coach I wanted to continue training because Lin Dan was waiting for me. I was thinking about him all the time."
Lee Chong Wei had originally planned to play until the Tokyo Olympics, but he was diagnosed with early-stage nose cancer in 2018 and after undergoing a treatment the 69-time BWF tournament winner announced his retirement in June last year.
He has now fully recovered from the disease and currently lives in Kuala Lumpur with his wife, Wong Mew Choo (who is a fellow badminton Olympian and a Commonwealth Games gold medallist), and their two kids Kingston and Terrance.