Chess
Global Chess League 2023 draft: Women grandmasters in high demand
By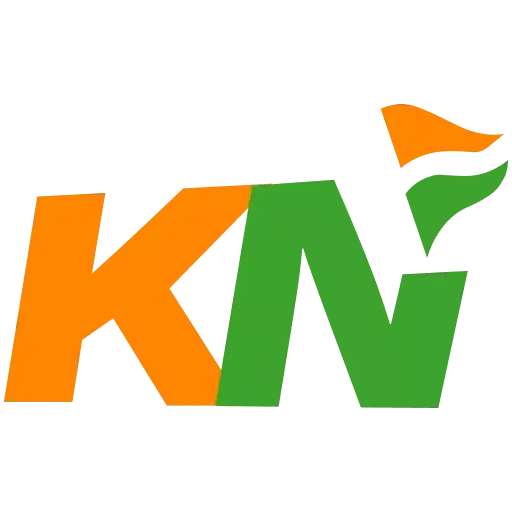 Khel Now
Vishwanathan Anand to play for Ganges Grandmasters as the six franchises take their picks.
The Global Chess League, a joint venture between Tech Mahindra and FIDE, held its first draft for the highly anticipated inaugural edition in Mumbai. The GCL, scheduled to take place from June 21st to July 2nd, 2023, at the Dubai Chess & Culture Club in association with the Dubai Sports Council, has captured the attention of chess enthusiasts worldwide, with renowned players like Magnus Carlsen, Viswanathan Anand, Ding Liren, and Hou Yifan leading the pack.
The draft witnessed the selection of 36 of the world's best chess players, who were drafted by six GCL franchises. The players were divided into four categories: ICONS, Superstars Men, Superstars Women, and Prodigies. In a thrilling bidding process, Magnus Carlsen, the Five-time World Chess Champion and the top-ranked player in the world was selected by the SG Alpine Warriors.
Who went where
The five-time World Chess Champion, Viswanathan Anand, joined the Ganges Grandmasters. The current World Champion, Ding Liren was drafted by Triveni Continental Kings. Other notable selections included Grandmaster Jan-Krzysztof Duda by Chingari Gulf Titans and Grandmaster Ian Nepomniachtchi by Balan Alaskan Knights. Maxime Vachier-Lagrave joined upGrad Mumba Masters as their ICON player.
Each team was allocated a total of 1000 points to be used while choosing players from categories two, three and four, barring the ICONS. The ICON players were selected for the team based on a preferential draft system.
After the ICONs, it was the turn of the Superstar Men, who were slotted to be drafted. Each franchise picked up the mandatory quota of two male players in their squad of six players. Teimour Radjabov & Nodirbek Abdusattorov were drafted to Balan Alaskan Knights, whereas Chingari Gulf Titans picked up Shakhriyar Mamedyarov & Daniil Dubov after an intense contest with the other teams.
Ganges Grandmasters picked up Richárd Rapport & Leinier Domínguez Pérez; SG Alpine Warriors got its favoured pick of the Indian duo of Gukesh D & Arjun Erigaisi. Triveni Continental Kings picked up their favoured grandmasters in Wei Yi & Yu Yangyi, whereas upGrad Mumba Masters got their preferred combination of Alexander Grischuk & Vidit Gujrathi. In this category, the maximum points 350 were used to acquire Grandmaster Nodirbek Abdusattorov to the Balan Alaskan Knights.
Next up were the Superstar Women, who were slotted to be drafted and all the franchises went all out to garner the services of world's top ranked women Chess Grandmaster Hou Yifan. Yifan became the highest points bid in the first edition of the drafts among both Superstar Men & Women categories. Grandmaster Yifan's services were acquired as much as 470 points and picked up by the Ganges Grandmasters. Along with Grandmaster Yifan, they picked up Grandmaster Bella Khotenashvili.
Indian Sports Live Coverage on Khel Now
upGrad Mumba Masters picked up the Indian pair of Koneru Humpy & Harika Dronavalli at 360 & 330 points, respectively. Grandmasters Alexandra Kosteniuk & Polina Shuvalova were drafted into Chingari Gulf Titans. Triveni Continental Kings picked up Grandmasters Kateryna Lagno and Georgian Nana Dzagnidze. Balan Alaskan Knights got their preferred picks in Tan Zhongyi and Nino Batsiashvili. As a result, SG Alpine Warriors added to their team with Elisabeth Pähtz & Irina Krush from the Superstar Women category.
The last category in the draft was the prodigy category, each franchise picked up 1 each. Praggnanandhaa R became the highest bid players among the U21 category by being bid by the SG Alpine Warriors at 290 points. Nihal Sarin went to Chingari Gulf Titans, whereas Andrey Esipenko went to Ganges Grandmasters in a lucky draw after receiving an equal point bid by the Triveni Continental Kings. While Jonas Buhl Bjerre was picked by Triveni Continental Kings.
"I am delighted to be a part of team SG Alpine Warriors. From being on opposite sides of the table with most players to being on the same team, I am excited to meet my teammates and see how we can make the most of this experience and apply it to future competitions," said Praggnanandhaa R who was drafted to the SG Alpine Warriors.
The Global Chess League will showcase an intense competition as each of the six franchises will engage in a double round-robin format, playing a total of 10 matches. The matches will be decided using a best-of-six board scoring system, played simultaneously, adding an extra layer of excitement to the tournament. The top two teams emerging from the league will advance to the final, scheduled for July 2nd, 2023, where the coveted title of World Champion Franchise Team will be awarded.
To ensure the smooth progress of the tournament, there are 3 Chess players who have been chosen as reserve players who will be assigned to the particular team in case, due to any unforeseen circumstances, the current squad member/s cannot participate.
Final Squad lists below –
| | | | | | | |
| --- | --- | --- | --- | --- | --- | --- |
| Team | Balan Alaskan Knights | Chingari Gulf Titans | Ganges Grandmasters | SG Alpine Warriors | upGrad Mumba Masters | Triveni Continental Kings |
| Icon Player | Ian Nepomniachtchi | Jan-Krzysztof Duda | Viswanathan Anand | Magnus Carlsen | Maxime Vachier-Lagrave | Ding Liren |
| Superstar Men 1 | Teimour Radjabov | Shakhriyar Mamedyarov | Richárd Rapport | Gukesh D | Vidit Gujrathi | Wei Yi |
| Superstar Men 2 | Nodirbek Abdusattorov | Daniil Dubov | Leinier Domínguez Pérez | Arjun Erigaisi | Alexander Grischuk | Yu Yangyi |
| Superstar Women 1 | Tan Zhongyi | Alexandra Kosteniuk | Hou Yifan | Elisabeth Pähtz | Koneru Humpy | Kateryna Lagno |
| Superstar Women 2 | Nino Batsiashvili | Polina Shuvalova | Bella Khotenashvili | Irina Krush | Harika Dronavalli | Nana Dzagnidze |
| Prodigy | Raunak Sadhwani | Nihal Sarin | Andrey Esipenko | Praggnanandhaa R | Javokhir Sindarov | Jonas Buhl Bjerre |
For more updates, follow Khel Now on Facebook, Twitter, and Instagram and join our community on Telegram.