The young Blue Tigresses fought well on the pitch but couldn't yield any fruit.
The India U-17 Women's team ended their debut FIFA U-17 Women's World Cup campaign on October 17 at the Kalinga Stadium in Bhubaneswar. The young blue tigresses were on the losing end of a 5-0 demolition to South American giants, Brazil.
It was the first time that a women's team from India featured at a World Cup. Although the tournament was a one to forget, it still helped the team gain a lot of experience by playing against the best teams from all corners of the world.
Results just didn't go India's way, which wasn't unexpected at all keeping in mind the footballing culture and quality of their counterparts in Group A. All in all, it was more of a tournament to learn rather than a tournament to perform for the young girls.
Without any further adieu, let us jump straight into the tournament review of the 2022 FIFA U-17 Women's World Cup.
The Matches
India's group consisted of four teams from four different continents. The young blue tigresses began their campaign with a highly anticipated clash against the United States of America. USA came into the game as clear favourites and did live up to everyone's expectations as they whitewashed India with a 8-0 win.
Up next, Thomas Dennerby's side came up against Morocco on October 14 at the same venue. It was a do-or-die match for both the nations if they wanted to keep their hopes alive for the knockouts.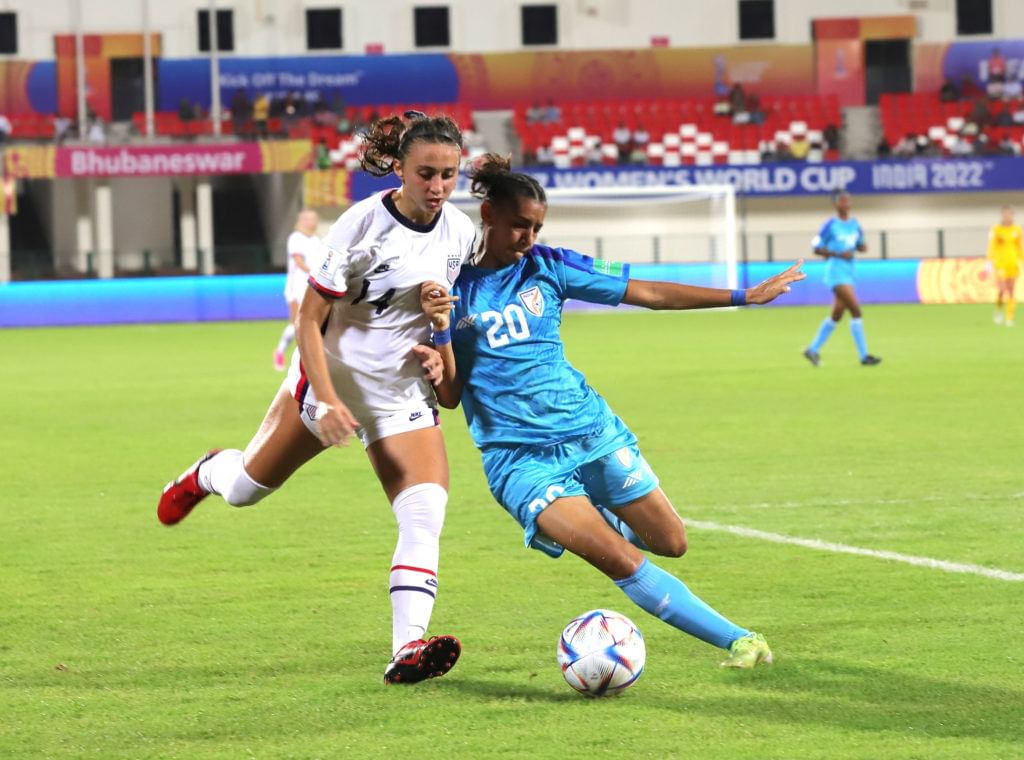 But, the hopes of the nation were shattered as Morocco emerged victorious. India put up an extremely good fight after the demoralising defeat to the US, but Morocco scored three past them and gave themselves some breathing space.
India faced second placed Brazil in their final game on October 17. They started off really well, but again lost their momentum midway through the game and were handed a 5-0 defeat to wrap up their World Cup campaign.
Positives
Priceless Experience
Despite a bad run of results, these young girls got to learn a lot just from their surroundings. They were introduced to a very new environment of a global tournament where they learnt so many things about the beautiful game.
These girls have gained a lot of experience about how to go about things against the big teams of the game. They'll surely work upon their mistakes and try and improve. Moreover, they'll also enhance their strengths which will help them get better and better moving forward.
Faith in their leader
These girls displayed a lot of unity among themselves not just throughout the tournament, but since the last 6-7 months. There was this one incident after the 0-8 defeat to the US where skipper Astam Oraon refused to interact with the media and her teammates followed suit.
This incident speaks volume about how much they respect and follow the instructions of their leader. Once she says something, her teammates follow her without any ifs and buts. And even on the pitch, Astam led her side with the best of her capabilities.
Never Say Die attitude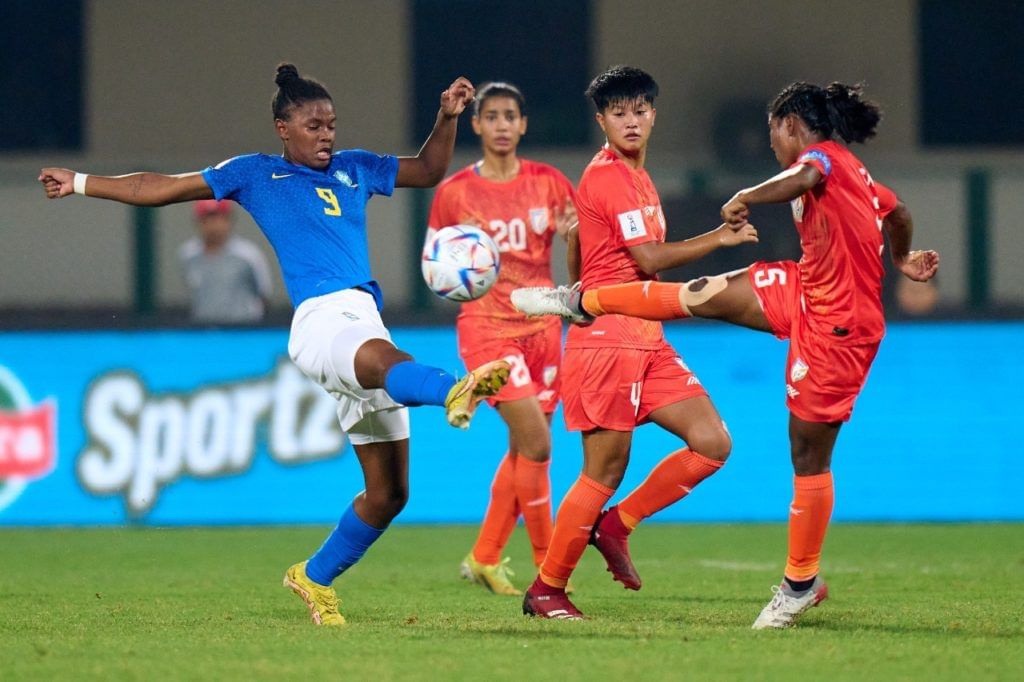 The girls possessed an ultimate asset in the form of their never-say-die attitude. They came up with a better performance every time they were written off. The build up to the tournament has been really hard for some of them on a personal level.
But, they still gave a strong account of themselves against all odds. So much so that even USA's head coach Natalia Astrain appreciated their spirit of never giving up and trying until the very end.
They might not be as physically and technically sound as other nations, but mentally they're on a whole new different level which within itself is an achievement.
Negatives
Lack of communication
The girls lacked communication on the field at all times. While other teams' players were screaming and coordinating with their teammates, the young Blue Tigresses kept mum and did not communicate at all.
Their lack of communication resulted in them conceding 16 goals in just three games. Not just that, India maintained the lowest possession, took the least number of shots on target and had the lowest number of passes in their group.
Not technically and physically sound
India were just not up to mark in terms of physical and technical strength of other teams in their groups. They were outmatched by all three teams in their group both these aspects.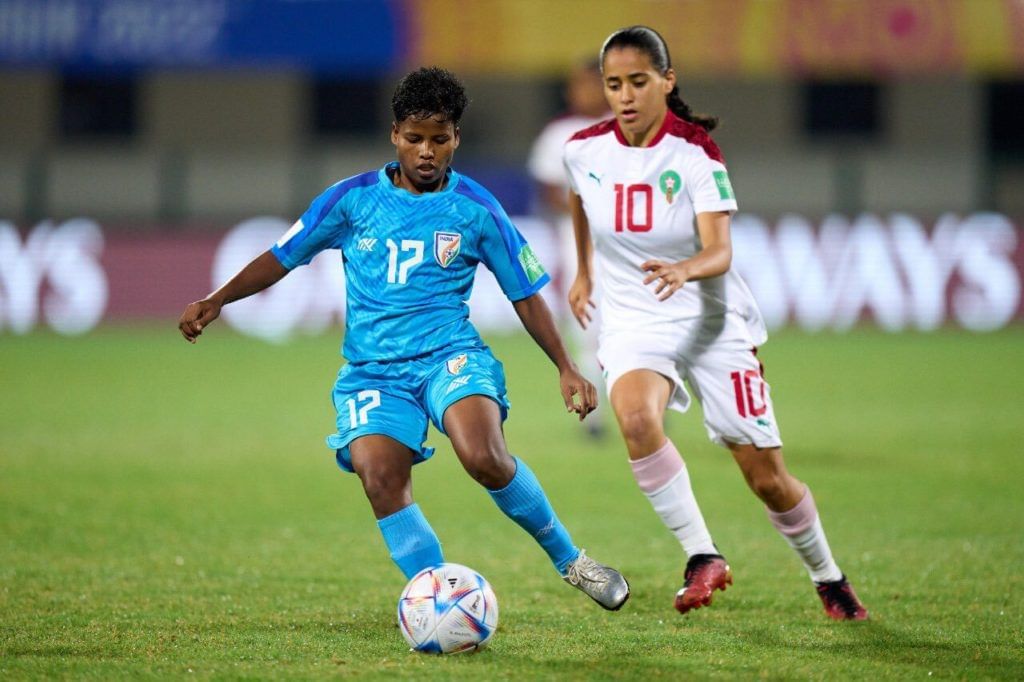 The girls couldn't match up to their level in terms of height, speed and technical ability. It was the technical and physical prowess of all three teams in India's group that gave them an edge over the hosts.
Poor decision making
Poor decision making on the pitch hurt India big time at the World Cup. They just didn't know when to play which pass on most occasions. In a situation where a short pass would have done the job, they chose to play a long ball and gave away the possession.
This happened in all the games where a certain move could've changed the whole picture of the game, but India chose to execute a different move. In phases where they could've strung a couple of passes together and initiated a good move, they chose to play direct football. If they worked on their decision making ability, results could've been a bit better for Thomas Dennerby and co.
Lack of confidence
India did a lot of things right at the tournament, but the girls looked under confident on most occasions. They won their duels in the middle of the park, took the ball near the opposition area, but just couldn't execute the crucial final pass.
The team lacked confidence every time they found themselves in a good position which resulted in India scoring 'zero' goals for the first time at a World Cup (or even other competitions). They were just not confident enough to take on defenders and test the keeper when they had the ball and ended up taking easy shots which didn't trouble anyone.
If they had little confidence in themselves, the result could've been much more different for India than it is now.
Team Identity
The team has no identity as such as they didn't enjoy much time together before the tournament. They just relied on direct football with an objective to not concede goals and made clearances.
Top Performers
Shubhangi Singh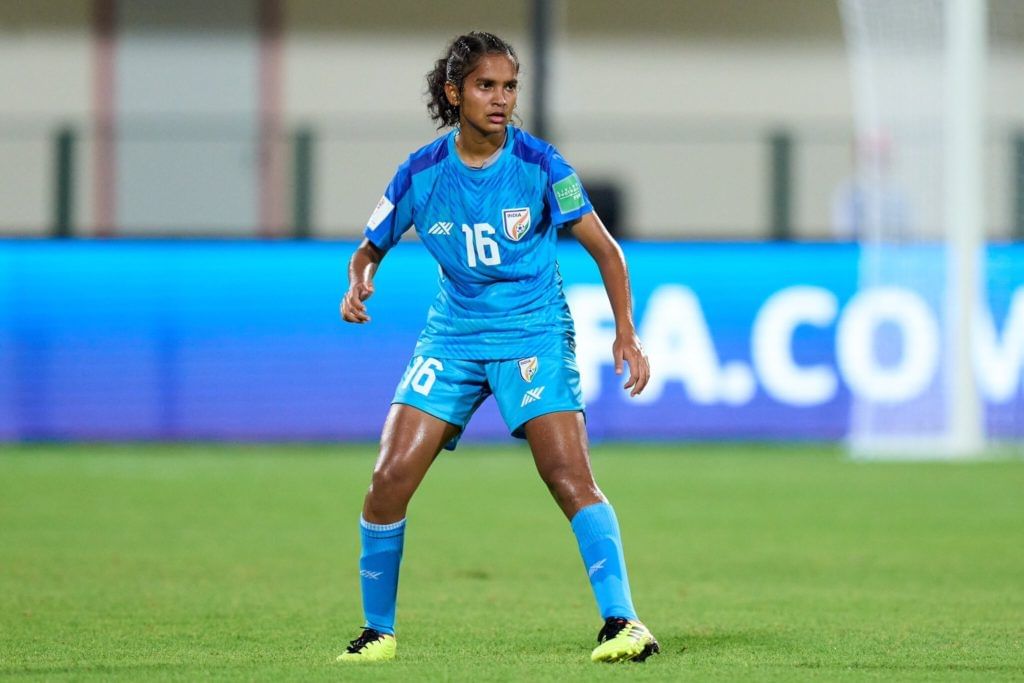 She was one of India's best performers in this tournament. Shubhangi was solid at the right-back position and executed almost all her plans to perfection. She made her routine clearances, blocks and interceptions.
She developed with each passing game and even managed to gather some confidence to be herself on the pitch. Against Brazil, Shubhangi timed a trick play to perfection and denied the opponents from netting the ball into an open goal.
She definitely has the potential to make it big at the senior level if she continues to push herself in order to get better.
Astam Oraon
Astam did lead by example. Be it on the field or off it, she always stood by her team as the biggest supporter. She fulfilled her primary responsibility of being a defender really well and committed very few errors.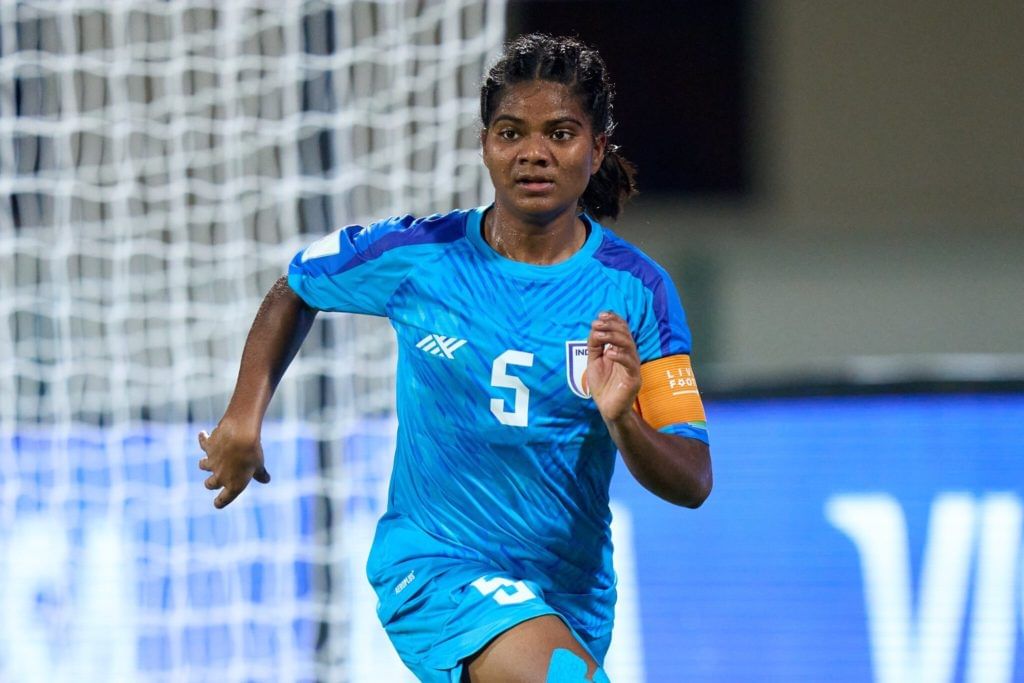 Astam was an omnipresent figure on the pitch and cleared everything that came her way. She justified Thomas Dennerby's decision of giving her the captain's armband because she truly deserved it. Astam is surely a leader in the making for Indian Football moving forward.
Neha
Neha put up a strong fight against all the teams and showed that height hardly matters if you have the zeal to fight. She outpaced many defenders from all the three teams in Group A.
Her pace and awareness acted nothing less than an asset for Thomas Dennerby at the tournament. It was her confidence that didn't sync with her pace and as a result she wasted her golden opportunities to score and instead ended up shooting from distance and causing zero trouble to the opposition goalkeepers.
Under Performer
Lynda Kom Serto
When the tournament started, everyone had their eyes and expectations set on Lynda to lead the way for India. But, the opposite happened and Lynda just couldn't get her feet sorted at the World Cup.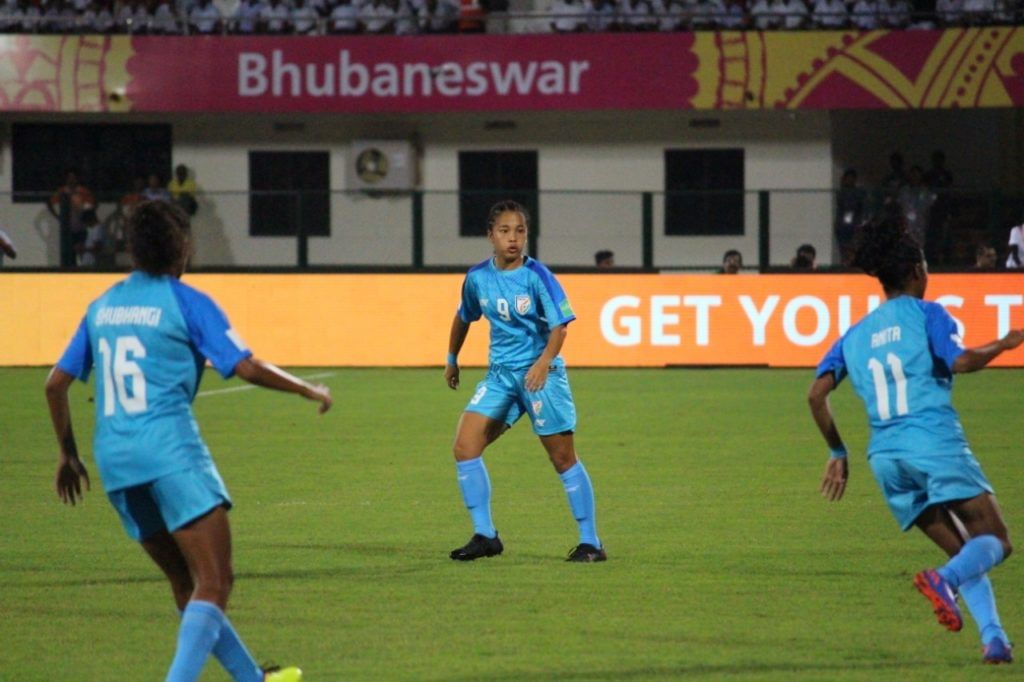 She was below average considering the high standards that she had set during the SAFF U-18 Championship where she scored five goals including a hat-trick and won both the Golden Boot as well as the Most Valuable Player (MVP) award.
A tournament to forget for her, but she doesn't write her off and expect her to make a comeback!
Coach's Report Card
Thomas Dennerby had a tough time on the sidelines at the World Cup. He has been to World Cups before so he knew what was at stake. But, his side just did not get enough time to prepare themselves for the intensity of a World Cup.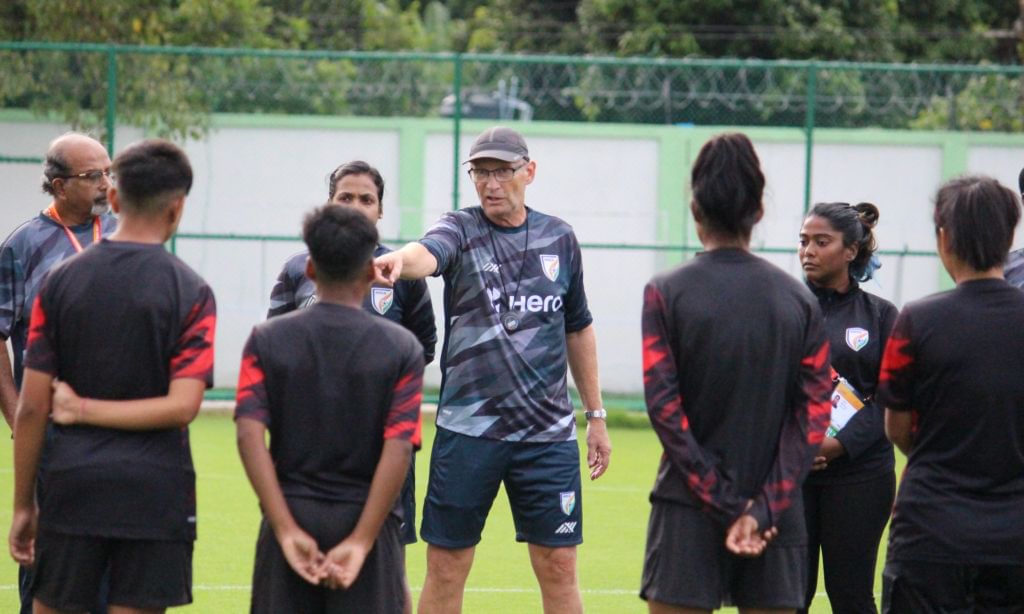 Dennerby was helpless because a lot of his plans during the build up to the tournament couldn't be executed as FIFA banned the All India Football Federation (AIFF).
Of course, one can certainly not say that he did the best that he could with this team because the results should have been slightly better and in favour of India considering his stature and experience at the tournament so far.
Lessons Learned
The biggest lesson that we have learnt after this tournament is that India needs to actively invest in women's football. Women's football has become a priority for almost every nation now.
Small camps of 2-3 weeks and intense preparations of just 5-6 months are not taking India anywhere. Football needs to be implemented as a part of our culture. Girls should be motivated and given the freedom to come out of their homes and play the beautiful game.
Youth academies should be put in place to develop a pipeline of young budding players which can become feeders to the national team moving forward. India can go a long way in women's football if the right plan is executed at the right time.
For more updates, follow Khel Now on Facebook, Twitter, Instagram, Youtube and join our community on Telegram.