These showstoppers were on top form throughout the last year
How football has changed in the recent years is unimaginable. Goalkeepers were not given the plaudits up until this moment when they have shifted the dynamics of the game completely. The art of goalkeeping has many techniques involved and it requires years of practice to be a master in it. Throughout the recent seasons, we have seen many goalkeepers emerge and defy their age limits to carry on with the beautiful game. But there are some rising talents whose efforts have not been given prior attention up until now. So, let's have a look at the top 10 goalkeepers who have been immaculate throughout 2022 for both their respective clubs and country and kept the most number of clean sheets:
10. Gianluigi Donnarumma (Paris Saint-German, Italy) – 18 clean sheets
The 23-year-old Goalkeeper from Italy has certainly filled in the boots of Gianluigi Buffon. A master at what he does, he focuses on tracking the leg movement of the player instead of the hip placement which allows him a definite edge over his opponent. Though his team did not make it to the FIFA World Cup. He has been impressive in Ligue 1 and World Cup qualifiers with 18 clean sheets out of the 46 matches he played throughout the calendar year.
9. Nick Pope (Newcastle United, England) – 18 clean sheets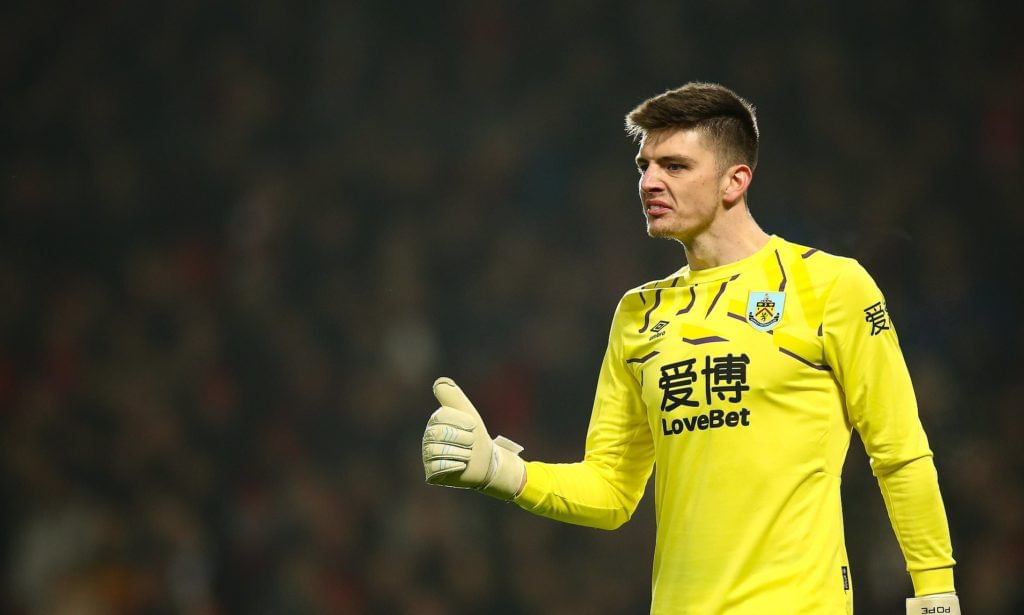 Pope was a solid addition to Eddie Howe's side at the beginning of the 2022-2023 season. Before August, his heroics almost managed to see Burnley out of the relegation zone but all his efforts were in vain as Sean Dyche's side were relegated. Even though he managed to keep clean sheets for The Clarets, he got more attention after his big money move to Newcastle United. We all know the 30-year-old's insane cat-like reflexes and exceptional ability to seamlessly stop the impossible. But it's perhaps underrated just how composed and controlled he is in timing his decisions away from goal. Thus he managed to keep 18 clean sheets out of the 44 games that he played for club and country throughout the calendar year.
8. Mike Maignan (AC Milan, France) – 18 clean sheets
He's an immaculately quick goalkeeper who expertly times his runs off his line, and few others in the world can compete with his defensive instincts. Though he also prefers staying rooted in his position and depending mostly on his instincts. He has been a vital part of AC Milan's resurgence. Helping the Bianconeri clinch the all important Scudetto. Maignan was a vital part of Didier Deschamp's France side too behind Hugo Lloris. He managed 18 clean sheets out of 36 appearances for both club and country.
7. Rui Patricio (AS Roma, Portugal) – 19 clean sheets
He prefers to stay on his line rather than coming to claim crosses – both in open play and at set-pieces – and relies either on his centre-backs to clear the ball or his agility to stop shots that come his way (below). His heroics led AS Roma to clinch the UEFA Conference League and he was also a vital part of Portugal's side in 2022 FIFA World Cup in which he managed to keep one clean sheet against Uruguay. Out of 51 appearances throughout 2022, he has 19 clean sheets in his bag.
6. Unai Simon (Athletic Bilbao, Spain) – 19 clean sheets
The number one choice ahead of David De Gea and Kepa Arrizabalaga, Unai Simon has proven himself to be a good communicator and organizer of the defence. He is vocal at the back and has a good sense of defensive formations. Simon attempts an average of 32 passes/game with a 96% passing accuracy, which is highly impressive for a goalkeeper. After capping off impressive performances for Athletic Bilbao domestically, he has managed to keep 19 clean sheets out of 47 matches for both Spain and Athletic Club.
5. Jan Oblak (Atletico Madrid, Slovenia) – 20 clean sheets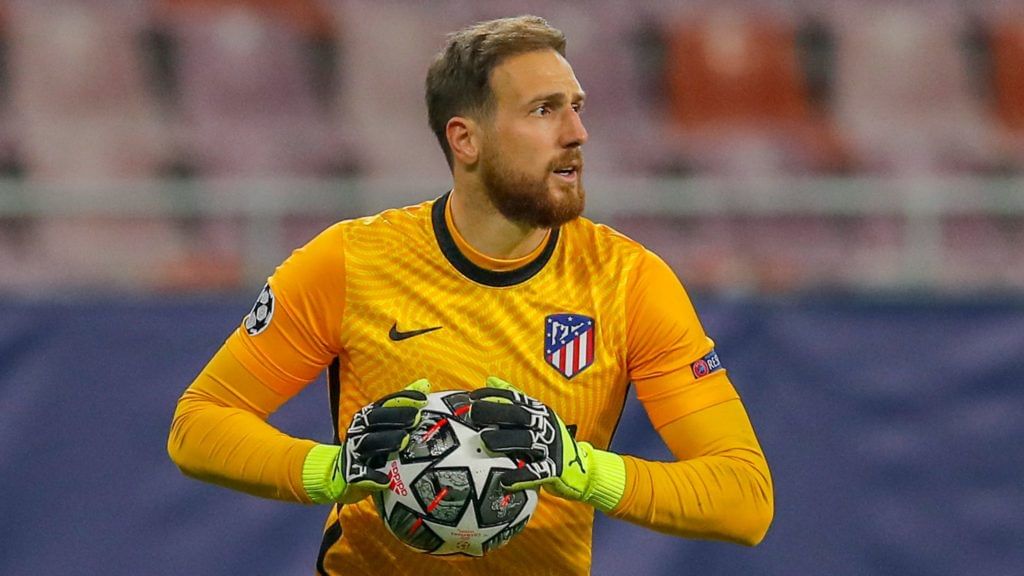 Oblak has been able to lend a commanding presence in the box with his 6'2 frame. For a club like Atletico Madrid who have relied on physicality quite often under Diego Simeone, Oblak has been a perfect fit. The decision-making and positioning abilities have also been excellent throughout 2022 and this helps him make saves which are spectacular. He has conceded only 0.79 goals per minutes in the ongoing season for club and country and has managed to keep 20 clean sheets out of 57 appearances for both Slovenia and Atletico Madrid.
Trending World Football Articles:
4. Marc Andre Ter Stegen (Barcelona, Germany) – 21 clean sheets
The German goalkeeper's passing range is superb, and he is able to pick out his team-mates with passes accurate to the millimetre, although this is something that a few players in his position can do. Where he excels is making the same passes under pressure.  He rarely obliges anyone with mistakes on his front and has been a loyal guardian to Barcelona's goal since 2014 for whom he has already made 232 appearances. Though he did not get a minute in 2022 FIFA World Cup for Germany, he has managed to keep 21 clean sheets out of 50 appearances throughout the calendar year.
3. Alex Remiro (Real Sociedad, Spain) – 22 clean sheets
Not much is known about this upcoming talent, is it? Well, here we are to cover it up for you. Alex Remiro has risen up the ranks in the blink of an eye. Keeping 22 clean sheets in 44 matches for Real Sociedad, he helped The Erreala secure a Europa League spot in the 2021-22 campaign in which he has already had 4 clean sheets out of 6 matches. Known for his big physical presence and insane reflexes. He is often termed as a spider who engulfs his opponents in front of goal. A massive target for renowned clubs around Europe. He is yet to make a senior appearance for the Spanish National Football Team because of the sheer competition in their ranks.
2. Ederson Moraes (Manchester City, Brazil) – 24 clean sheets
He is often considered as a twelfth-man for Pep Guardiola's City side because of his immense ball playing ability. A player no less than his competitor Allison, he has been clinical in City's goal since his move from Benfica in 2017. Helping City clinch the Premier league title yet again, his side also managed to make it to the semi finals of the UEFA Champions League in 2022 only to be humbled by the eventual champions, Real Madrid. Though he is not a first choice keeper for Brazil, he has been constantly the second best behind Allison. He managed 24 clean sheets out of 48 matches for both club and country.
1. Allison Becker (Liverpool, Brazil) – 29 clean sheets
Becker has been praised for his ability to produce crucial saves and brilliance in one-on-one situations. As well as his positioning, distribution and consistency; he is rated by some in the sport as the best goalkeeper in the world at the moment. He has exceptional reactions and goalkeeping techniques. The number one choice for Brazil ahead of Ederson. He is currently the joint-holder of the Premier League Golden Glove award with Ederson as both of them kept 20 clean sheets in the 2021-2022 campaign. The race for The Premier League Golden Glove award is heating up this time around too as Allison has 5 clean sheets in his name while Ederson has 6. Although keeping along with the stats, he happens to be the best goalkeeper of 2022 as he managed to keep 29 clean sheets out of 62 appearances for Brazil and Liverpool.
For more updates, follow Khel Now on Facebook, Twitter, and Instagram and join our community on Telegram.