These youngsters impressed last year
These youngsters have had such an imprint on their squad that they are now regular starters for the club. And in their 20s, they have double-digit contributions in a season, demonstrating how effective they have been in a year and how diligent they have been throughout every match. Football is fortunate to have many young players burst through the academy and make their effect in major divisions, and these players have already done so, so we take a look at their goals for participation in 2022.
5. Gabriel Martinelli – 14
Martinelli has been a part of the Gunners through their highs and valleys and is now contributing to their progress in the Premier League as Arsenal are now top of the table and are intent on winning the Premier League for the first time since the 2003-04 season, and Martinelli has certainly played a starring responsibility for assisting Arsenal thrive in every game.
The 21-year-old has been involved in 14 goals for the North Londoners in 2022 and will be aiming to get up to that total in 2023.
4. Elye Wahi – 15
Wahi rose to popularity in 2021, scoring 10 goals and providing two assists in 36 games for Montpellier. And the player has maintained his momentum in 2022, as he has been responsible for 15 goals this year, an incredible number for a 21-year-old. Although Montpellier are having a poor season, if Wahi maintains his quality, a major club may come knocking soon.
Trending World Football Articles:
3. Rodrygo – 15
The Real Madrid teenager is having a pretty good season as he has progressed into a proficient player and seeks to leave his stamp alongside the numerous youngsters Real Madrid has signed to strengthen the team. Rodrygo has developed into a creator and striker for Los Blancos, and his efforts have certainly paid dividends, with the Brazilian adding 15 goals across all competitions in 2022.
2. Jamal Musiala – 18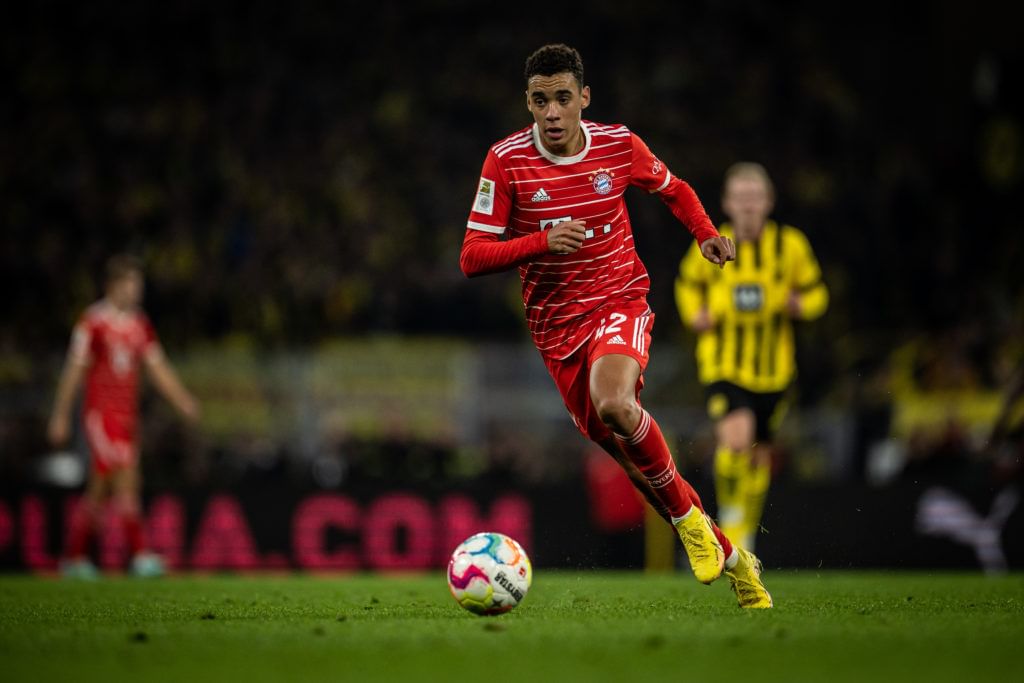 With his dribbling abilities, the 21-year-old Bayern Munich midfielder has garnered comparisons to Lionel Messi. His ball movement is so flawless that he can take practically 3-4 defenders and create up openings by drawing opponents out of their positions. Musiala has not scored many goals, but his participation in 18 goals has been plenty for the German, who will undoubtedly develop as a world-class player.
1. Bukayo Saka – 20
Saka's football discovery has been encouraging; he has turned into a spectacular football player, and his existence on the field provides so much consistency up front. The 21-year-old was Arsenal's leading scorer last season, and after a slow start to this season, he is returned to his productive self and helping Arsenal claim the title. Saka finished the season as the U21 player with the most goal involvement, with 20 goals in 2022.
For more updates, follow Khel Now on Facebook, Twitter, and Instagram and join our community on Telegram.