Indian Football Team
Rival Watch: Confident India take on Kyrgyz Republic in last match of Tri-Nation Friendly Tournament
By

Joseph Biswas
The White Falcons are ranked 11 places above the Blue Tigers in the latest FIFA rankings.
India are all set to take on Kyrgyzstan in the final game of the 2023 Tri-Nation Friendly Tournament. With a win against Myanmar in the first game, the Blue Tigers are only one victory away from being crowned as the champions.
But in their path stands a resilient, and stout team in the looks of Kyrgyzstan. Currently ranked 94th in the FIFA rankings, the White Falcons are on paper a better team than India, and will make the Blue Tigers' task of getting a win even more difficult on Tuesday night.
So Let's find out more about India's next opponent Kyrgyzstan.
Recent Performances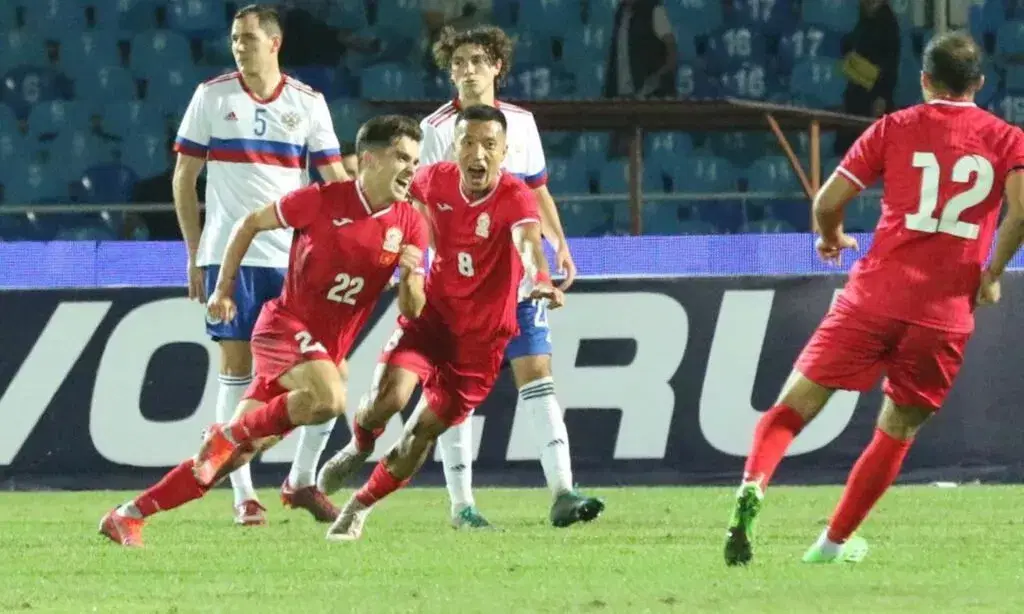 Kyrgyzstan's game against Myanmar on March 25 was their first game in over six months since playing a friendly against Russia in September 2022.
Officially, Kyrgyzstan were last in action on June 14, 2022, when they faced Tajikistan in a 0-0 draw at home, in the third round of the AFC Asian Cup qualifiers. Kyrgyzstan played a total of three games in these qualifiers, and won two, dropping points only against Tajikistan.
A lot of changes have taken place since then in the squad, and we might get to see a completely different Kyrgyzstan side in action in the Tri-Nation Friendly Tournament. Also, before facing India, Kyrgyzstan will take on Myanmar, who are their favourite opponents, as the Falcons have enjoyed much success against the Burmese. If Kyrgyzstan gets a good result against Myanmar, things will get increasingly difficult for the Blue Tigers, as Kyrgyzstan will be high on confidence to go and clinch the title on Tuesday.
About the team
Kyrgyzstan are a very promising team that has made a lot of progress in the past decade. In fact, the Falcons were 201st in the FIFA rankings of March 2013, the lowest the country has ever ranked. The federation was in a very poor and fragile condition, and a revamp was soon required to make things better.
But ever since the signing of Aleksandr Krestinin as the head coach of Kyrgyzstan in 2014, things have taken a turn for the better. Under their new manager, the country started to make a lot of progress and in 2018, just five years after that poor 201st ranking, Kyrgyzstan were now ranked 75th, which was their highest-ever placement in the FIFA rankings.
Also, In 2019 Kyrgyzstan exceeded expectations and reached the last 16 of their maiden AFC Asian Cup campaign. They impressed with the advancement even after being a tough group.
Therefore, under no means should one assume that the game against Kyrgyzstan will be an easy outing, as this team poses a great challenge for any side, and can very well make India's job difficult.
The Coach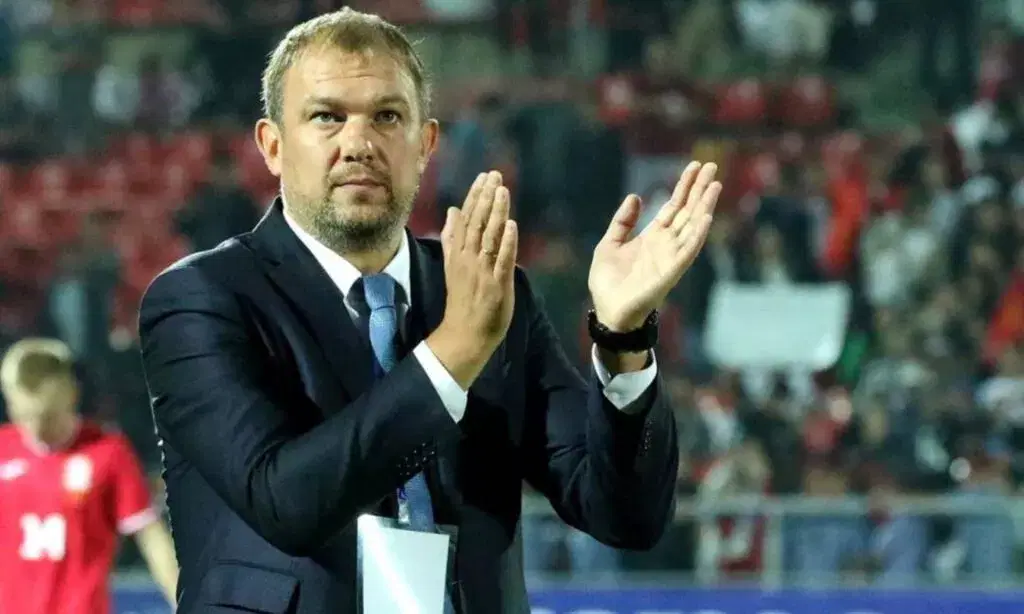 Aleksandr Krestinin's journey towards his present locus is pretty interesting. The Russian sustained a serious injury in 2010, and was ruled out for six months. During this period, Aleksandr utilised his free time and underwent a Category C coaching license course.
A year later, he got the chance to play for the Kyrgyzstan club PFC Neftchi. The club management approached him to coach the side too. And, as it turned out, Aleksandr Krestinin became a player-cum-coach for the club. He won the Kyrgyz Premier league that season with the club, and two years later in 2014, he was offered the position of head coach of the national team.
The coach suffered at first due to the underlying problems at the national team, but soon a steady revamp took place, and results started to come. With Aleksandr, over the next few years, Kyrgyzstan reached unprecedented heights, and have become a middle eastern giant.
Apart from being a great tactician, Aleksandr is also highly experienced with the national team, and knows his players really well. His ideology is instilled deep into each and every one of his players, and his philosophy of playing football is very well adapted by his men.
Player to watch
Shukurov Alimardon
The current captain of the Kyrgyz Republic football team, Shukorov Alimardon is the chief creator in the team's midfield. He usually plays a bit advanced in the hole, picking up clever positions, and has the technical ability to pick passes forwards and sideways. Only 23, he is a very assured character and is a constant threat from set-piece situations.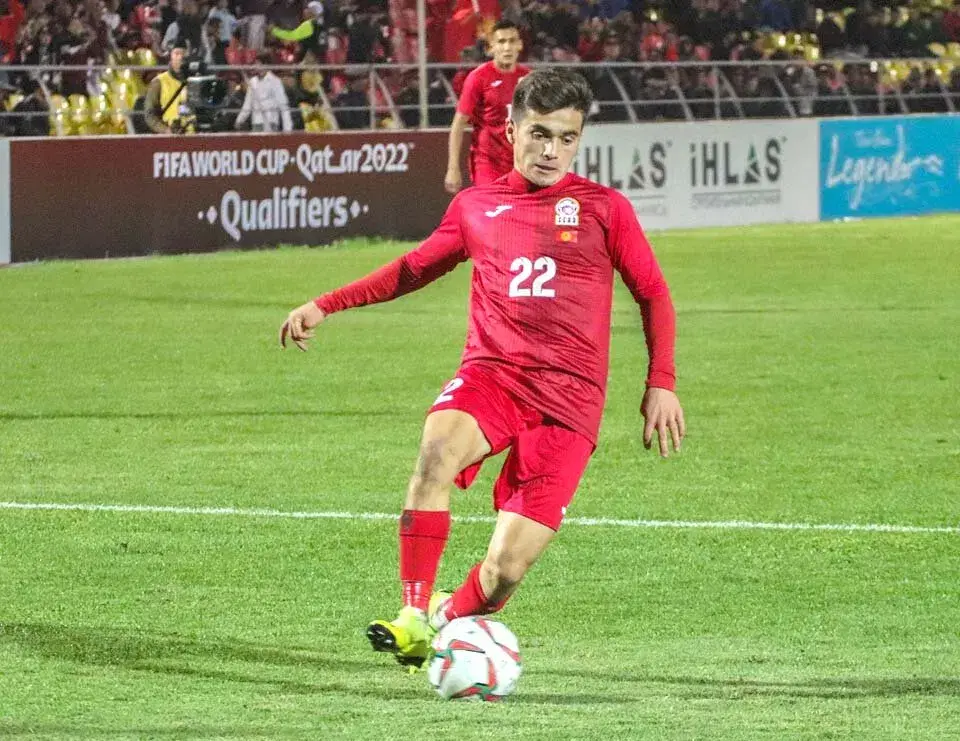 What to expect
India are coming to this game after a close 1-0 victory against Myanmar. The team will surely be high on confidence, but they need to be at the very top of their game, if they want a win against Kyrgyz. The talent that the Falcons possess is unquestionable, and it will surely be a big test for Stimac and his men to come up against Kyrgyz.
For more updates, follow Khel Now on Facebook, Twitter, Instagram, Youtube and join our community on Telegram.