Quick Reads
Top five clubs with most goals in 2022-2023 season
By

Dhruv Sharma
These teams have been prolific in front of goal this term
The 2022-2023 football season has been nothing short of exciting and eventful matches. Clubs around the world have been competing fiercely in the top division with only one aim to come out on top and clinch the prestigious titles.
Every club has its strengths, and weaknesses, and shows incredible ability to score goals and break defenses. The ability to score goals consistently is an essential aspect of any successful team, in football, a goal can turn a tie around and lift the spirits of the players, and fans watching that game.
This season too Europe's top flight has not disappointed us, we have seen some amazing attacking displays from the top clubs. Let us dive in and see the top five clubs with the most goals in 2022-2023 season:
5. Manchester United – 98 goals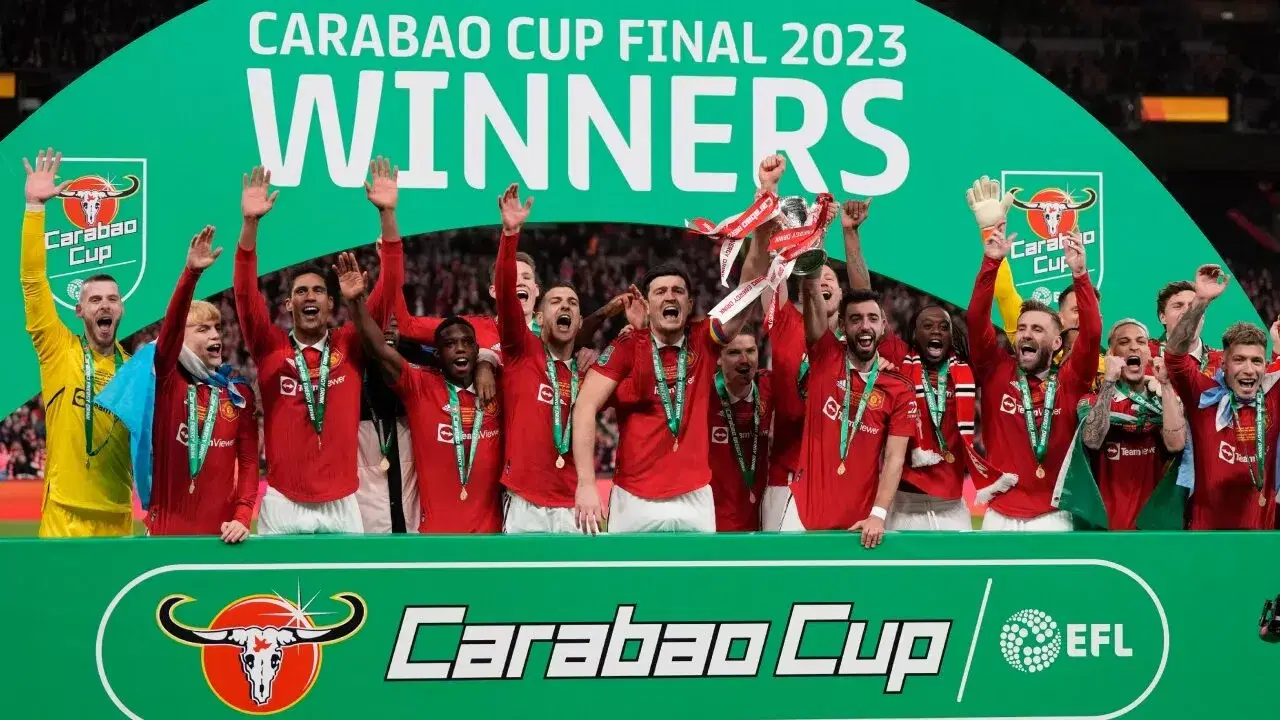 The club from England has been having a decent 2022-23 season, their attack has been reconstructed under Erik Ten Hag. Since he became the manager of the club, he has made world-class signings and also signed players from the Manchester United Academy.
To strengthen the attack, the likes of Jadon Sancho, Casemiro, Eriksen, and Antony have been added to their squad. New signings have shown great results till now but Marcus Rashford has been the player this season, scoring more than half of Manchester United's goals. United's attacking third has scored 98 goals across all leagues, it is because of the amendments in the attack that they won their first trophy after 6 years when they lifted the Carabao Cup.
4. Paris Saint-Germain F.C – 107 goals
PSG are a stand-alone club in France that is well-known among football fans and fans in general because of its squad. A couple of years ago they signed Neymar from Barcelona but it was during the 2021 summer transfer window when they signed Sergio Ramos, Lionel Messi, Donnarumma, and Wijnaldum making it the most expensive squad.
Since the signings of top-class players, they have won Ligue 1, and the French Super Cup. They have not slowed since then and this season too they have scored 107 goals with contributions mainly from Mbappe, Neymar, and Messi.
Trending World Football Articles:
3. Real Madrid – 118 goals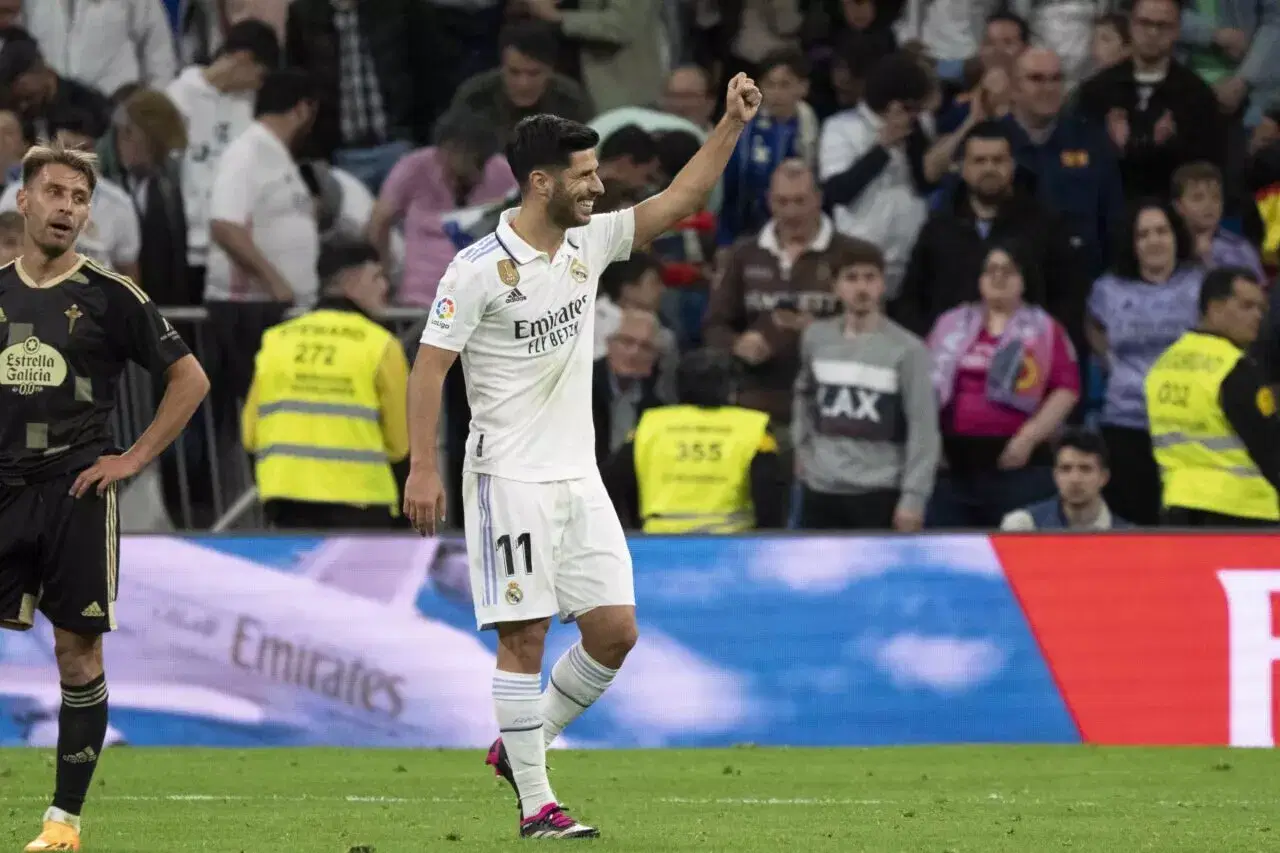 Carlo Ancelotti has lifted the Real Madrid's spirits again, even after club legends Casemiro, and Marcelo have left he has continued to make progress with the number of veterans and youngsters his Real Madrid squad has is commendable.
They added Camavinga, and Tchouameni to support Kroos and Modric, there are speculations of Jude Bellingham joining their mid-field. Their attacking trio Benzema, Vinicius, and Rodrygo have made a major contribution to all the 118 goals that they've scored till now; with the amount of talent that they have, we can expect them to score more goals with a handful of games still left in their season.
2. Bayern Munich – 123 goals
Bayern Munich even though did not lose much under the German manager Julian Nagelsmann, Nagelsmann built the goal-scoring instincts. But it wasn't enough, as he was then sacked and replaced by Thomas Tuchel. Since then, they haven't won many matches but their attack has done well.
The promising young talent of Jamal Musiala, Choupo-Moting, Serge Gnabry, Leroy Sane, Mane, and Thomas Muller have a great G/A per game. It is because of the following players that they have gone on to score the second most goals scored by any club this season; they have scored a total of 123 goals.
1. Manchester City – 134 goals
The influence of Pep Guardiola is visible since his joining. He has brought that passion, and desire to play and keep the ball. His style of playing takes us back to his Barcelona "Tiki-Taka" days, he has installed this style of play and has suited the kind of players Manchester City have in the squad.
Until this season, number 9 was a big issue but since the signing of Haaland's "Robot," it is no longer an issue. Man City have the most goals in the Premier League 2022-23.
With the eye of Kevin de Bruyne, the defensive mindset of Rodri has helped their success this season. Haaland individually broke the record for the most goals scored in a PL season today, scoring over 50 goals in all competitions he has contributed to more than half of the 134 goals that Manchester City has scored this season.
One thing is certain- fans can expect more goals, excitement, and more memorable moments this season.
For more updates, follow Khel Now on Facebook, Twitter, and Instagram and join our community on Telegram.
posted in :