Premier League
Top five goalkeepers with most clean sheets in Premier League 2022-23 season
By

Dhruv Sharma
These players have been superb between the goalposts.
In the fiercely competitive league of England, Premier League, goalkeepers stand as the last line of defense, protecting their team's goal with determination. The 2022-23 season has witnessed some exceptional shot-stoppers with remarkable skill, agility, and resilience, earning them a place among the top performers in terms of clean sheets kept by a goalkeeper.
These five goalkeepers have showcased their ability to deny opposing attackers and protecting their team's goals. As we explore the statistics, it becomes evident that these remarkable custodians have played a vital role in their clubs' success this year. Let's explore the top five goalkeepers who stood tall and emerged as the custodians of clean sheets in the Premier League 2022-23 campaign.
5. Ederson-11 clean sheets
The Brazilian goalkeeper has appeared in the majority of matches played by Manchester City. In this season, Ederson has played over 3,000 minutes for the club, making him Pep's first-choice goalkeeper across all competitions keeping 11 clean sheets for his club in the Premier League so far.
Manchester City won the Premier League title last week, even though Ederson was on the bench, they still managed to keep a clean against Chelsea. City have booked their place in the Champions League final after beating Real Madrid, in the second leg at the Etihad, Ederson kept a clean sheet against the mighty attack of Real Madrid.
4. Aron Ramsdale-13 clean sheets
The England International has been Arteta's number-one choice since he arrived from Sheffield United, and this season also he continued to showcase his talent. His performances helped Arsenal to be at the top of Premier League for almost 248 days.
This season, he improved his passing ability, which has been a key to his performances. His ability to play from back has allowed Arteta's side to play under pressure, and break the defensive lines of the other teams; he already has one Save of the Month award in 2022-23 making some out of the world saves to frustrate opponents.
Trending World Football Articles:
3. Nick Pope-13 clean sheets
Nick Pope gained the trust of Eddie Howe this season with his goal-stopping abilities. Since he arrived from Burnley, he has gone from strength to strength with Newcastle United. He has conceded 31 goals, kept 13 clean sheets in 36 matches this season.
When Pope is in goal, his team has conceded a goal every 102 minutes, his per goals conceded in 90 minutes is 0.88. Newcastle's defense relies on him and he did not disappoint this season, he bagged two Save of the Month awards this season. Their European football dream is coming true as they sit comfortably at the third position in the Premier League.
2. Alisson-14 clean sheets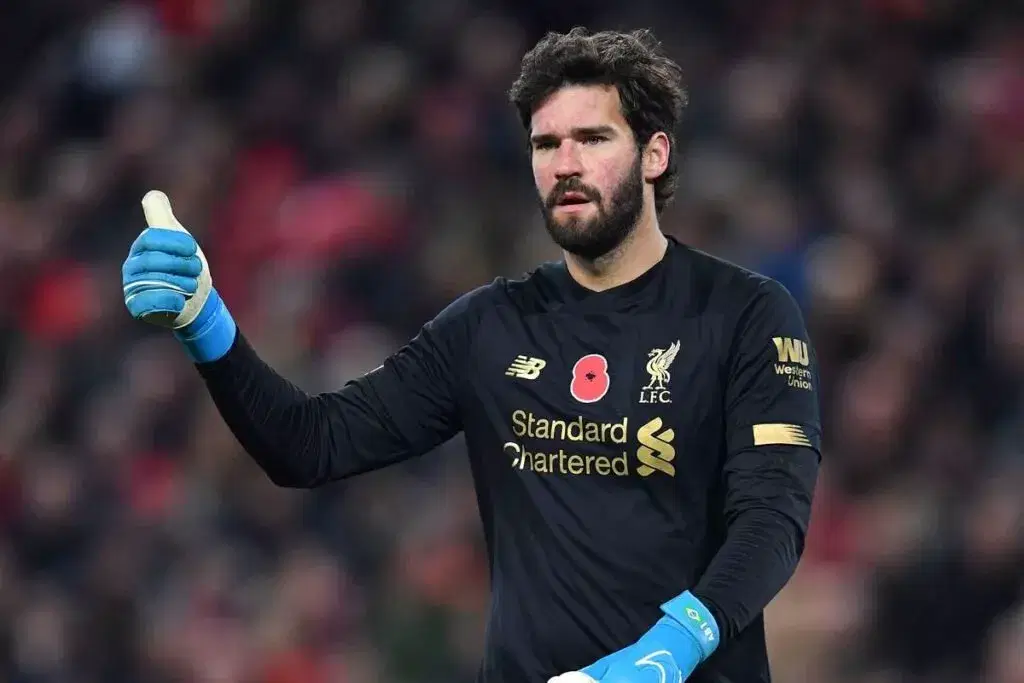 The Brazilian custodian who plays for Liverpool FC is a brilliant shot-stopper and possesses the capability of distributing the ball. Ever since he joined the Merseyside club, he has already won the Premier League golden glove twice, once in the 2018-19 season and the 2021-22 season.
His presence is felt in both the penalty boxes, scoring a last-minute header against West Bromwich in the past, he can do it all. Jurgen Klopp has shown faith in him as he has three assists to his name, managing 108 saves this Premier League season.
1. David De Gea-17 clean sheets
Manchester United's number one recently bagged the Golden Glove award for the 2022-23 season, winning it once before in the 2017-18 season. In the club's history no goalkeeper has kept more clean sheets than David De Gea.
Even though he has conceded 40 goals this season, he has managed to come out with 17 clean sheets, he is the reason Manchester United are still in the Champions League spot. Erik Ten Hag wants the club to sign him for a long term deal, his acrobatic saves have impressed all the staff members of Manchester United.
For more updates, follow Khel Now on Facebook, Twitter, and Instagram and join our community on Telegram.