Hero Intercontinental Cup
Want to write my own chapter in Indian football, says Ishan Pandita
By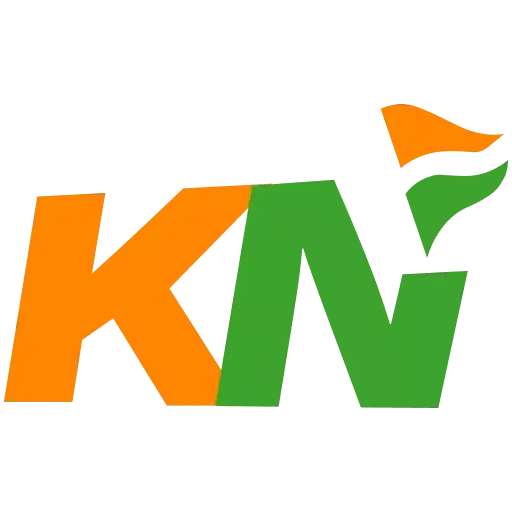 Khel Now
Ishan Pandita is hopeful of cementing the No. 9 position in the national team and ISL.
Being an Indian striker is not the easiest job in football. The position demands goals, and for goals, you need minutes. The last few seasons have been tough for Ishan Pandita, who celebrated his 25th birthday a week ago, but the striker knows exactly what he has to do to prove his worth and earn consistent gametime.
"It's a sticky situation that we are in currently, being an Indian striker. The last three seasons have been very difficult for me to get consistent minutes," says Pandita. "And as a footballer, game time is everything. When you get a consistent run of games, you have the opportunity to prove yourself, to show what you are about, and you gain confidence. And when that's taken away from you, everything becomes a little bit more difficult.
"So, it's a battle that I have to face, and hopefully, soon in the next season or the coming seasons, I can cement the number nine position in the Indian team and in the ISL club as well," he adds.
Ishan Pandita made his Indian national team debut coming off the bench in the 1-1 draw against Oman in a friendly in March 2021. He has since made five more substitute appearances for the Blue Tigers, with the most unforgettable moment coming in the 4-0 win over Hong Kong 12 months ago under the Kolkata rain. After being picked out by Manvir, Pandita found the far corner with the cheekiest of first touches – his first goal for the blue of India, and a proper poacher's finish as well.
"The first goal for your country is, obviously, a massive moment for you in your career. It was an amazing feeling. And to do that on that stage in Kolkata, with that crowd, was fantastic. It's always a pleasure to help the team win," he reminisces.
After missing out on the Hero Tri-Nation in Imphal earlier this year, Pandita is now back in the national camp, and with plenty of games to come later this month in the Hero Intercontinental Cup and the SAFF Championship, he is raring to grab the opportunity and solidify his place in the national team.
"I think I've always said the pitch talks, so you can say whatever you want off the field, but at the end of the day, it's your performances that do the talking. So, if I get my chance, which I hope I will, and I get enough minutes and I score, then that will obviously help my case," says the Delhi-born player.
While Sunil Chhetri has carried the Indian flag in the forward position for almost two decades now, Ishan Pandita states that the question is not about filling the skipper's boots, but rather scripting his own story.
"The question (of Chhetri's successor) has been thrown around for many years now, and I have all due respect for him. He is the captain of our country and has had a fantastic career. But me being myself, I want to make my own journey and write my own chapter in Indian football. So, I'll just be looking to do my best when I get the chance and make our country proud," he states.
Ishan Pandita is a rare case of an Indian player starting his professional career in Europe before going on to don the Blue Tigers jersey. In Spain, he played for the youth teams of a number of clubs like Almería, Leganés and Gimnàstic before signing professionally for Pobla de Mafumet and Lorca FC.
"Spain was a fantastic experience for me. Personally, I've grown a lot as a player and as a person, and I've understood football and the game in a different way, I think. And I guess that has only benefited me because even with the limited amount of time I've got, I've still scored a decent amount of goals. Hopefully, I can get more of that experience," he shares.
With nine goals in 1,136 minutes across the last three seasons in the ISL, Pandita averages a goal every 126 minutes – a fairly decent ratio. However, the upcoming season is set to be one of his most significant ones as he approaches the peak years of his career. The Blue Tigers will be playing several matches in every international window heading into the AFC Asian Cup in Qatar early next year. Pandita, for now, prefers not to look that far.
"Of course, everything is leading up to the main event, which is the Asian Cup in January. I, personally, will be taking it one step at a time, and so will the team. We have the Hero Intercontinental Cup coming up, and then we have the SAFF Championship. We're obviously going to be looking to win both tournaments. Hopefully, I can find the back of the net and score some goals, and that should help me," he says.
For more updates, follow Khel Now on Facebook, Twitter, Instagram, Youtube and join our community on Telegram.