Durand Cup
Ratings: East Bengal overcome Gokulam Kerala challenge to grab semis spot
By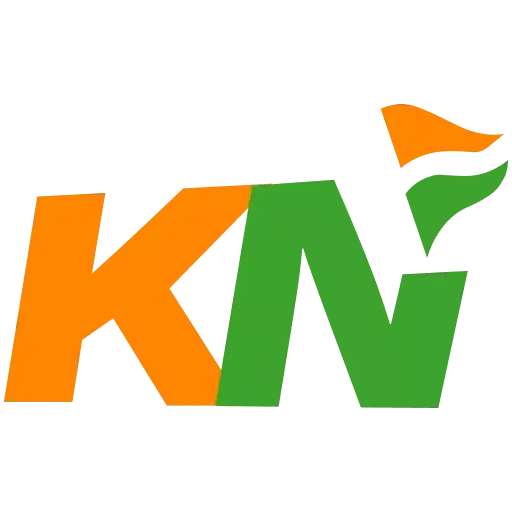 Khel Now
New signings Gill and Elsey won it for the Red & Gold brigade
East Bengal sailed into the semi-finals of the Durand Cup 2023 after defeating Gokulam Kerala 2-1 in the quarter-final on 25 August. The Red & Gold Brigade kicked off proceedings with an early goal from Jordan Elsey in the 42nd second. In the 57th minute, it was Bouba Aminou who restored parity between the two sides. However, 20 minutes later, it was Bouba's deflection of a Nishu Kumar shot, which provided East Bengal their second goal and a spot in the semis.
Here are the player ratings from the game:
Prabhsukhan Gill – 7.5
Gill started the day with a save from point blank range on the 12th minute. In the 41st minute, he made the save of the day, when he denied Alex Sanchez of a clear chance on goal.
Harmanjot Khabra – 5.5
The skipper needs to improve his output. In the seventh minute, he delivered a mis-pass which could have costed East Bengal, but Gill came to the rescue.
Lalchungnunga – 6
Was average throughout the game. Made some bad clearances. Partnered Elsey but could have performed better.
Jordan Elsey – 7
Elsey scored the opener and perhaps the fastest goal of this Durand Cup edition in the 42nd second. He was defensively solid but some better support from Nunga could have been of help to him.
Nishu Kumar – 6
Nishu portrayed an average performance this evening. He showed some skills for sure, but defensively he could have been better. Hardly was seen in the attack. However, his shot from outside the Gokulam penalty box got deflected into the goal.
Saul Crespo – 6.5
Saul controlled the midfield well along with Souvik but he certainly could have orchestrated better. In the second half, he looked a bit off colour.
Souvik Chakrabarti – 6
Souvik was shown a yellow card in the 25th minute. On the 43rd minute mark, Borja Herrera laid him off for a screamer, but the midfielder blasted it away.
Nandhakumar Sekar – 6.5
Nandha did his job on the right wing but if he would have exhanged flanks with Mahesh, then surely East Bengal would have benefitted. He of course, displayed some trickery to confuse the Gokulam Kerala defenders.
Borja Herrera – 7
Borja was substituted in the second half. He orchestrated the team's play during his stay. After he left, it was Juan Pardo and Saul Crespo, who continued dictating the game.
Naorem Mahesh Singh – 5.5
Mahesh was nowhere near his previous form. He put in some average crosses.
Javier Siverio – 6.5
Siverio did his job of holding play at times and troubling the opposition defenders. He assisted Elsey's goal in the first minute.
Substitutes
Edwin Sydney Vanspaul – 5.5
Edwin dictated play after coming on and played a crucial role in East Bengal's win.
Juan Pardo – 6
Juan was sent in to fulfil Borja's absence and was later shifted to a more defensive role. Screened the defence well later on.
Cleiton Silva – 5.5
Cleiton is away from his former self. He perhaps needs more time to adapt to the new season.
VP Suhair – N/A
Suhair needs to work on his fitness.
Mandar Rao Dessai – N/A
Did some holdup play in the dying moments of the game.
Gokulam Kerala FC ( By Analoy Majumder)
Zothanmawia – 6.0
Tmawia played quite well, making a couple simple saves and showing the awareness to clear the ball sometimes. It is the rain that created the difference, or else he would have done a better job and had no control over the ball that Elsey headed into the net.
Salam Ranjan Singh – 7.0
Salam Ranjan was really strong today at the backline. He defended a lot of times in the final third and his interceptions despite the heavy rain was on point. When defending against the Red and Gold today, the Manipuri was powerful and certain. Along with his excellent defence, Salam also made effective forward passes for his team.
Vikas – 6.0
Vikas in today's match made a number of positive tackles and interceptions while displaying promising development. The defender today in Gokulam's defence was fairly apparent. Vikas was in control of a strong backline, but he was unable to prevent them from giving up a goal right away in the early minutes of the match.
Nidhin Krishna – 6.5
Nidhin Krishna's performance at the Vivekananda Yuba Bharati Krirangan today fell short of expectations. He made a couple errors, and his feeble crosses made it tough for the defender to create any attack.
Sreekuttan VS – 6.5
As the defender once again proved his worth to the head coach, Sreekuttan's strong effort at the backline guaranteed that they did not concede many goals.
Komron Tursunov – 6.0
He failed to create much impact in the attacking third in today's game against the Red and Gold army so, he was substituted in the 69th minute of the game.
Francisco Perdomo Borges – 7.0
Borges had a significant effect with his terrific pushing and excellent passes in the midfield. Borges didn't live up to the expectations of fans despite playing a respectable game. He was unable to work his renowned spell.
Bouba Aminou – 8.0
The experienced defender from Cameroon was successful in pulling the equaliser for his team. But except from that goal he did put up much impact in the defence so, he was later substituted and Akhil P came in place of him.
Basit Ahmed Bhat – 6.5
Despite playing effectively in the midfield, Basit Ahmed was unable to assist the attackers in scoring. He made several interesting runs and passes, but his performance in the last third was once again quite sloppy.
Abhijith K – 6.0
Despite playing with some vigour in the first quarter, Abhijith K found it increasingly challenging to stop the swift breakaway as the game went on. Additionally, he was unable to offer many advantages for his position.
Alejandro Sanchez Lopez – 6.5
Alejandro Sanchez had a somewhat better game tonight, but he still has to improve his level of physical condition significantly. Sanchez produced many opportunities as well as the cross that resulted in the goal. His long-range passing was also impressive in addition to that.
Substitutes
Akhil P – 5.5
The defensive steadiness Akhil provided at the game's finish was impressive. He would have definitely done better if brought early in the game.
Rahul Raju – 6.0
Rahul made many chances after entering the game in the second half and showed more defensive solidity, but his side was still unable to prevent the second goal from being scored. His long-range passing was also superb in addition to that.
Shijin T – 6.0
Shijin T came on the pitch in the second half in place of the captain Alejandro Sanchez but was not very impressive as he did not laid much positive impact for the team. He was involved in positive chances created by the Gokulam Kerala's side to find the equaliser.
For more updates, follow Khel Now on Facebook, Twitter, Instagram, Youtube and join our community on Telegram.
posted in :