ISL- Indian Super League
ISL has done a brilliant job for the last 10 years, asserts Chinglensana Singh
By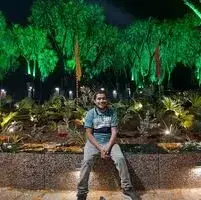 Rutvij Joshi
New recruit Joe Knowles shared his thoughts on new journey in Indian football
The start of the Indian Super League is just days away and Hyderabad FC is all set for the upcoming season. In the Durand Cup, the Nizams did not have a very good outing and few of their star players like Akash Mishra and Bartholomew Ogbeche had left the club for greener pastures.
Meanwhile, the new look Hyderabad FC contingent consisting of Conor Nestor, goalkeeper Laxmikant Kattimani, new signing Joe Knowles and the newly appointed club captain Chinglensana Singh took questions from the media on the ISL media day which took place in the city of Bengaluru.
Conor's view on accepting the coaching role
The Irishman began the press meet by sharing his views on accepting the coaching role at Hyderabad FC, " During Covid the league i was working in was shut down and during that time I had seen almost every game of every teams in the league so yeah when HFC approached me that was already a feeling that it is a league that I would love to work in and then after discussions I knew it was the right club."
Chinglensana's view on the reflection of the league
In its 10th season, the Indian Super League (ISL) has reached a significant milestone. When asked about what the ISL has achieved in its journey, the captain of Hyderabad FC responded, " I think the ISL has done a brilliant job for the last 10 years. When ISL came into the picture, many players came and Indian players developed massively. The quality of players we play with helps the domestic players honestly and you can see the result of the National Team players."
Joe's first impression of his teammates
Hyderabad FC's newest recruit is all set to have a new career experience in India. He gave his thoughts on the impression that he had on his teammates he said, " The training has been good. The coaches come in and the training has been quite high standard and I am surprised with the standard over here. They have done a good pre-season and we are looking to build it up on the same. "
Desperate to get into National team: Chinglensana
When quizzed about how desperate Chinglensana Singh was to get back into the team he said, " I was not part of the two tournaments that took place earlier but with what happened back home in Manipur was unfortunate. I had a very tough decision to make and that time family was important and even if i had gone with the national team , I wouldn't be 100 % mentally. So the decision was very difficult to be missed out on."
For more updates, follow Khel Now on Facebook, Twitter, Instagram, Youtube and join our community on Telegram.