Indian Football Team
Asian Games Football Rival Watch: India's next opponents Myanmar
By

Sonal Fernandes
India play Myanmar on 24 September in their final Asian Games group stage clash.
The Indian U-23 squad is gearing up for a crucial encounter against Myanmar U-23 in their final match of the group stage of the Asian Games. The Indian team began its Asian Games campaign with a 5-1 defeat against China on September 19, followed by a 1-0 victory against Bangladesh on September 21, thanks to a solitary goal from Sunil Chhetri.
Before the Myanmar vs India game, let's have a close look at the opposition side.
Recent Performances
Myanmar U-23 have had a series of contrasting performances leading up to their upcoming match. In the Asian Games group stages so far, they endured a tough 4-0 defeat to a formidable China U-23 team but showcased their resilience with a commendable 1-0 victory against Bangladesh (in their opener), despite being reduced to 10 men.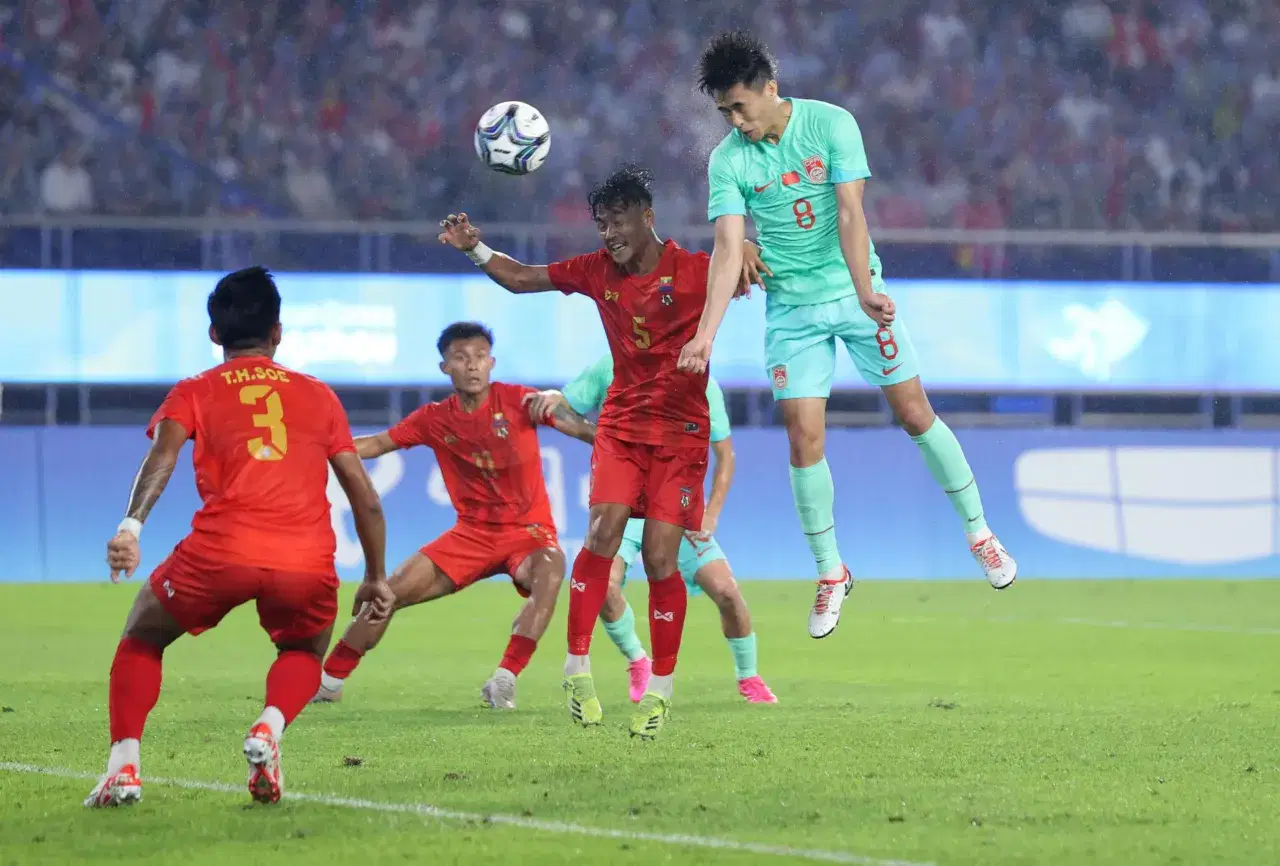 Before the Asian Games, Myanmar U-23 faced some formidable opponents in the U-23 AFC Asian Cup Qualifiers, where they encountered mixed fortunes. They suffered a 3-0 loss to South Korea U-23 but managed to salvage a 1-1 draw against Kyrgyzstan U-23.
In friendly matches earlier in the year, Myanmar U-23 exhibited glimpses of promise, securing a convincing 4-1 victory against Brunei U-23. However, they also faced setbacks, notably a 3-0 loss to Thailand U-23. These varied results present an intriguing backdrop for Myanmar U-23 as they prepare for their upcoming challenge.
The Coach
Michael Feichtenbeiner's coaching journey began in 1999 at Stuttgarter Kickers in Germany's 2 Bundesliga. Although he led the club to the DFB Cup semi-finals, their league struggles led to his departure in 2000. He continued coaching in Germany's Regionalliga Süd and later ventured to Malaysia, saving MPPJ FC from relegation in 2005 before an unexpected dismissal despite their league lead in 2006.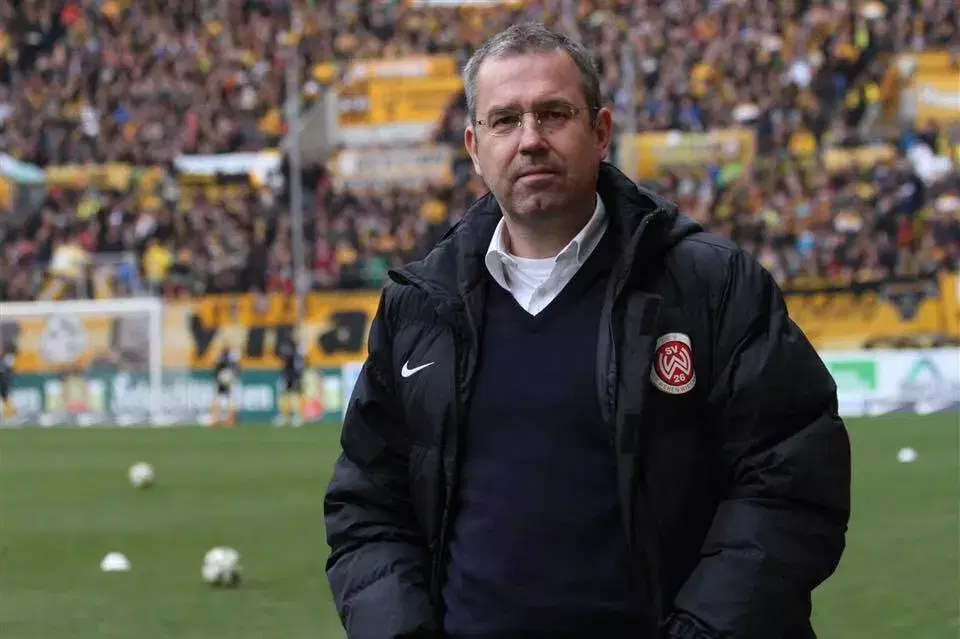 He returned to Germany with SC Pfullendorf. His diverse career includes roles as Sporting Director at Energie Cottbus, coaching Indonesia's Bintang Medan FC, and leading Germany's youth teams. In 2019, he joined Selangor F.C. as Technical Director, later serving as Head Coach before transitioning to a Sporting Director role in 2022.
In March 2023, Michael Feichtenbeiner's coaching journey reached a new chapter as he was appointed the manager of the Myanmar senior national team (His first game was against India, in the Tri-Nation Tournament). Alongside this role, he took on the responsibility of leading the U-23 team for the Asian Games, further solidifying his commitment to shaping Myanmar's footballing future at both senior and youth levels.
Players To Watch
Yan Naing Oo
Yan Naing Oo, born on March 31, 1996, at the age of 27, is an accomplished footballer from Myanmar, celebrated for his adaptability and notable contributions across various clubs and competitions. His career trajectory, as evident from his statistics, highlights his versatile skill set and consistent performance on the field.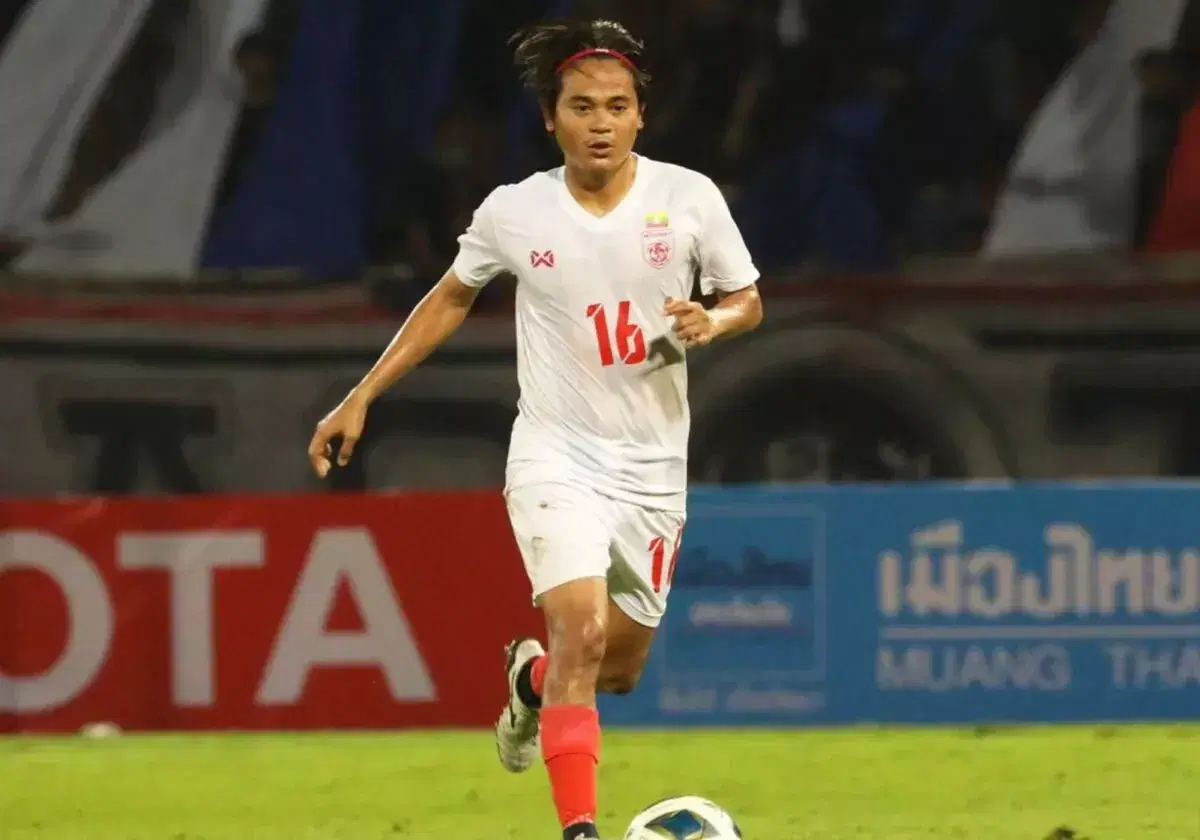 Having plied his trade for clubs such as Zwekapin United and Yangon United, Yan Naing Oo's journey has been marked by his ability to make an impact at both domestic and international levels. His proficiency as a midfielder, demonstrated through numerous appearances and vital contributions, showcases his potential as a game-changer.
With the experience gained from these diverse football environments, Yan Naing Oo is a player to watch closely. His adeptness in controlling the game, whether defensively or offensively, makes him a valuable asset for Myanmar's U-23 national team. As he continues to develop and make strides in the footballing world, his career promises to be one of continued success and influence.
Chit Aye
Chit Aye is a burgeoning football talent from Myanmar who is making waves with his promising abilities and growing potential. Born on November 22, 2000, this young midfielder has already begun to leave his mark on the footballing landscape.
Chit Aye's journey in football is gaining momentum slowly. He possesses qualities that make him a player to watch closely. His midfield prowess, ability to control the game, and contribute both defensively and offensively have caught the attention of enthusiasts.
Currently playing for Myanmar's U-23 national team, Chit Aye is on a trajectory to potentially become a significant figure in Myanmar's footballing future. His dedication and promising performances on the field indicate that he could be a key player worth keeping an eye on as he continues to develop and make his mark in the football world.
What To Expect
As India U-23 gear up for a pivotal match against Myanmar U-23 in the Asian Games, anticipation is on the rise. India's recent performance showcased a mix of defeat and triumph, setting the stage for an intense showdown. Myanmar U-23, displaying a blend of resilience and varying form, promise an intriguing challenge. Key players like Yan Naing Oo, a seasoned midfielder, and emerging talent Chit Aye are expected to shape the game's outcome, ensuring an exciting clash with unpredictable twists.
For more updates, follow Khel Now on Facebook, Twitter, Instagram, Youtube; download the Khel Now Android App or IOS App and join our community on Whatsapp & Telegram.