Bundesliga
Top four English players to score a hattrick in Bundesliga
A look at the English trailblazing hat trick heroes in the Bundesliga
The Bundesliga, Germany's premier football league, has long been a theatre of footballing excellence, a stage where talents from across the globe come together to create moments of magic. Over the years, it has welcomed players from all corners of the world, and among those who have left an indelible mark are English footballers.
From the iconic Kevin Keegan, whose perm and charisma graced German pitches in the late 1970s, to the modern sensation Harry Kane, who made headlines with a sensational transfer to Bayern Munich in 2023, these English footballers have not only conquered the Bundesliga but have also made an enduring impact on the league's rich history. Each hat trick they scored represents not just a collection of goals but a testament to their skill, resilience, and the universal language of football that transcends borders.
English hat trick heroes in the Bundesliga:
4. Kevin Keegan – Hamburg (December 1978)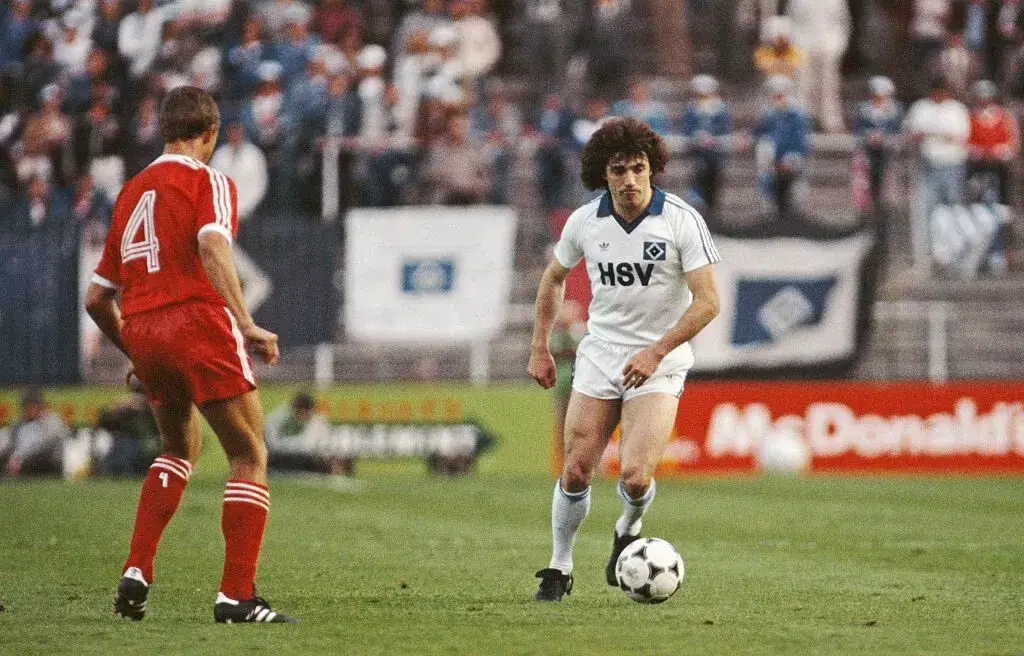 Kevin Keegan, a name synonymous with Liverpool's golden era, embarked on an adventure that would set new records in the world of football transfers. In 1977, the Liverpool legend crossed the English Channel and arrived in Hamburg, making him the most expensive British transfer at the time, with a staggering £500,000 fee.
Keegan's move to Hamburg was met with scepticism, but the English superstar quickly silenced his doubters. During his time in Germany, he became a household name, scoring 40 goals in 111 appearances for Hamburger SV. Among those 40 goals was a mesmerizing hattrick against Arminia Bielefeld in 1978.
The game against Arminia Bielefeld was a turning point in Keegan's Bundesliga journey. He showcased his undeniable talent and led Hamburg to victory, solidifying his place as a legend in Germany. The hattrick was just one of the many memorable moments in his illustrious career, but it holds a special place in Bundesliga history as one of the few hattricks by an English player.
Trending World Football Articles:
3. Tony Woodcock – FC Köln (May 1980 & April 1982)
Tony Woodcock, a nameless renowned but equally significant, carved his own path in the Bundesliga. Unlike Keegan, Woodcock played for multiple seasons in Germany, His transfer to the West German side in 1979, for a fee of £600,000 (equivalent to £3,230,000 in 2021), was a testament to his abilities.
Over three seasons with FC Köln, Woodcock became a fan favourite, scoring 28 goals in 81 matches. His unique blend of English style and Bundesliga flair endeared him to the Köln faithful. It was during this period that Woodcock etched his name in the Bundesliga record books with a hat trick of his own.
The hat trick showcased Woodcock's clinical finishing and undeniable talent in front of goal. While his Bundesliga career was marked by consistency rather than the star power of some other English exports, his hattrick was a testament to his scoring prowess.
2. Jadon Sancho – Borussia Dortmund (May 2020)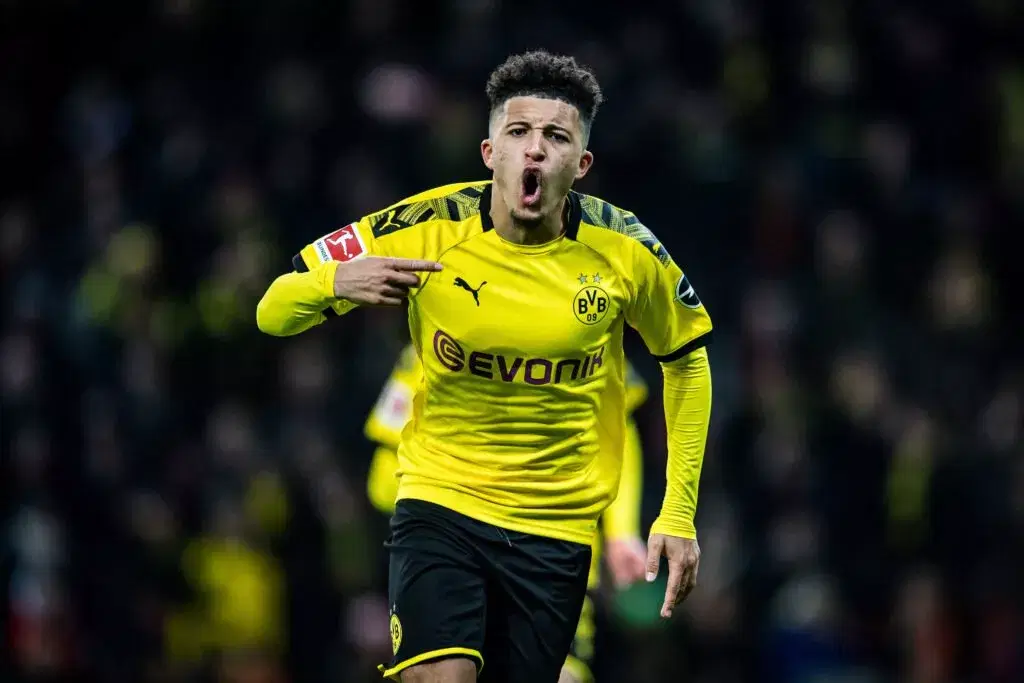 Fast forward to the modern era of the Bundesliga, and we find Jadon Sancho, a young English talent who took the league by storm. Sancho's rise to prominence in the Bundesliga coincided with a unique moment in history – the coronavirus pandemic and lockdown. Like many of us during that time, the 20-year-old struggled to find a solution for his hair, but his focus remained on the pitch.
In a match against Paderborn, Sancho delivered a scintillating performance, scoring a hattrick in a 6-1 rout. This exceptional display not only secured a crucial victory for Borussia Dortmund but also broke English and Bundesliga records. Sancho's hattrick was a testament to his immense talent and marked him as a young star to watch in the Bundesliga.
1. Harry Kane – Bayern Munich (September 2023)
The most recent addition to the list of English hat-trick heroes in the Bundesliga is none other than Harry Kane. The Tottenham Hotspur legend made a shock move to Bayern Munich, and it didn't take him long to make a lasting impact.
In a match against Bochum, Kane showcased his scoring prowess with a stunning hattrick, taking his tally to seven goals in just five league games. This incredible start with Bayern Munich not only propelled the defending Bundesliga champions to the top of the table but also earned Kane a place in the record books.
Kane's hattrick not only surpassed the records set by legendary Bundesliga goal-scorers like Gerd Muller, Miroslav Klose, and Mario Mandzukic, but it also showcased his adaptability and goal-scoring prowess on the German stage.
The Bundesliga has been a stage where English players have displayed their exceptional talent and made history. From the era of Kevin Keegan to the modern-day brilliance of Harry Kane, these English hat-trick heroes have left an indelible mark on German football. Their performances serve as a reminder that talent knows no boundaries, and football truly is a universal language that unites fans from all corners of the world.
As we celebrate these English pioneers, we look forward to witnessing more unforgettable moments and hattricks from English players in the Bundesliga, solidifying their place in the league's rich history.
For more updates, follow Khel Now on Facebook, Twitter, and Instagram; download the Khel Now Android App or IOS App and join our community on Telegram.
posted in :